These double chocolate waffles are super chocolatey and fantastic for breakfast or as a decadent dessert or as dessert for breakfast! Double the chocolate, double the fun.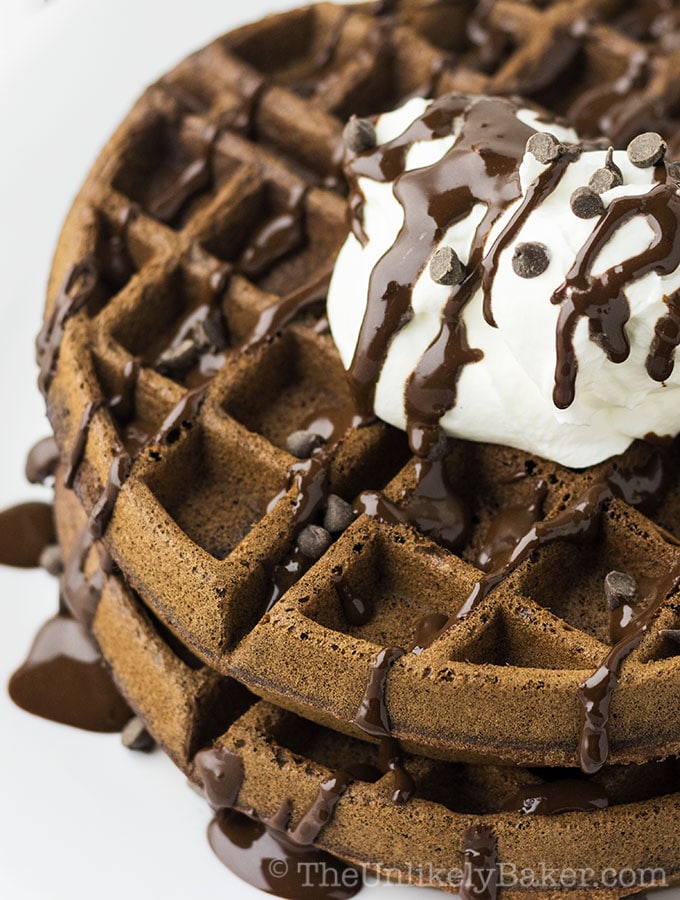 Last Christmas (remember when I shared my recipe for Light Fluffy Lemon Ricotta Pancakes?), I mentioned that I wish I had a proper waffle maker. And guess what….now I have one! And I love it so far.
It's one of those vertical ones
and although that limits my ability to experiment (hash brown scrambled bacon waffles), it cooks evenly and perfectly each time. And it doesn't take up a lot of counter space. Highly recommended!
Anyway, naturally, we've been going waffle crazy since I got it. Happily the little booklet that came with the machine has lots of recipes in it and all I've been doing is tweaking it here and there to our liking.
Here's the first one I've perfected – double chocolate waffles. Crunchy outside. Nice and fluffy inside. Serve with homemade whipped cream. Drizzle with chocolate sauce. Sprinkle with more chocolate chips. Smile.…