This orange smoothie with bananas and yogurt is made with Cara Cara oranges, some of the best of the winter citrus season. But you can use your favourite orange for the best orange smoothie any time of the year.
(Love citrus? Get ready to pucker up with these perfectly sweet and tart creamy lime bars. Got a stash of Meyer lemons? Make the easiest, creamiest, Meyer lemon pie with condensed milk).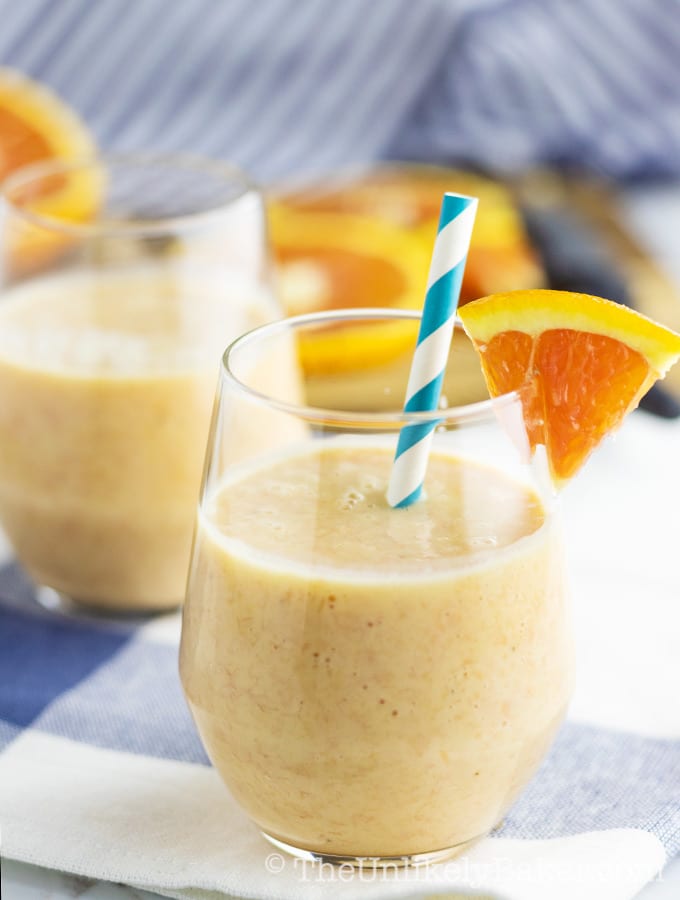 You know how many times I shovelled today? Too. Many. And we're not even close to spring! (It's funny how Canadians complain about winter all the time, eh? Sorry.)
You know one of the few things I like about the winter though? Citrus fruits.
We get an abundance of Meyer lemons and oranges and I think this year I'm on track to consuming a record number of them – from blood oranges to sumo oranges to Cara Cara oranges.
This orange smoothie is made from Cara Cara oranges because I just happened to buy a whole bag from Costco but you can use whatever kind of orange you like.
And it doesn't even have to be winter! It's refreshing and delicious any time of the year.…