A hit at every party, this eggless tiramisu is creamy, chocolatey, slightly boozy and a breeze to make. Watch the video and see how easy!
(If you're looking for another classic dessert made without eggs, you'll love this Eggless Key Lime Pie).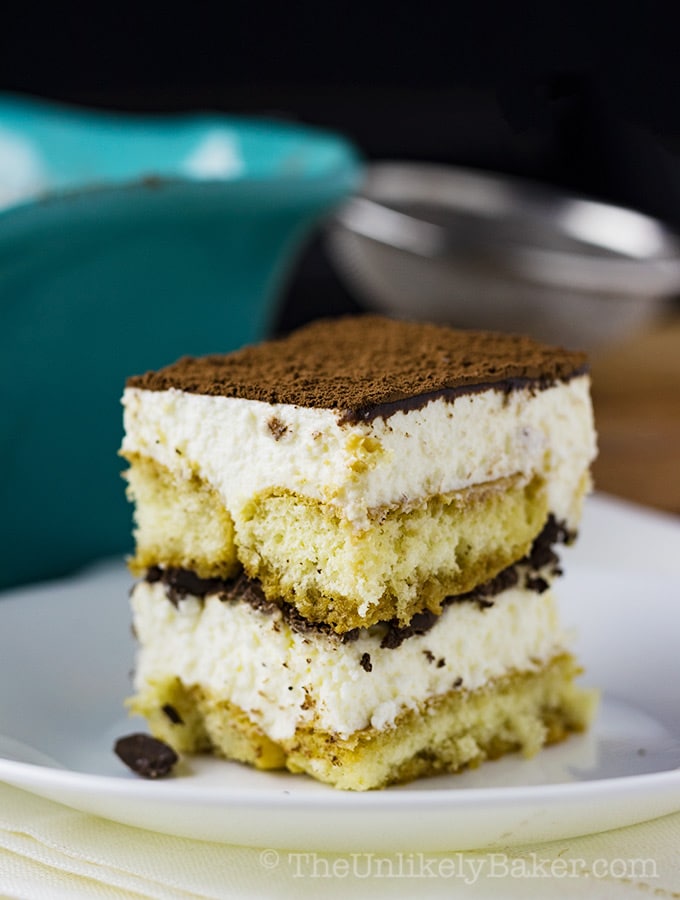 When I discovered that most tiramisu is made with raw eggs, I actually stopped eating it. While some bakers cook the yolks, I really didn't want to take the chance. I mean, I love eggs (I eat eggs everyday!); I just don't want raw anything in my desserts.
So I looked for a way to make eggless tiramisu and I've finally perfected the recipe. We've served this cake many times and our friends and family love it. Hope you do too! …