Soft, chewy filling and a delicious, crunchy crust – this chocolate brownie tart with brown butter crust is bursting with chocolate flavour and will make a great addition to your holiday table.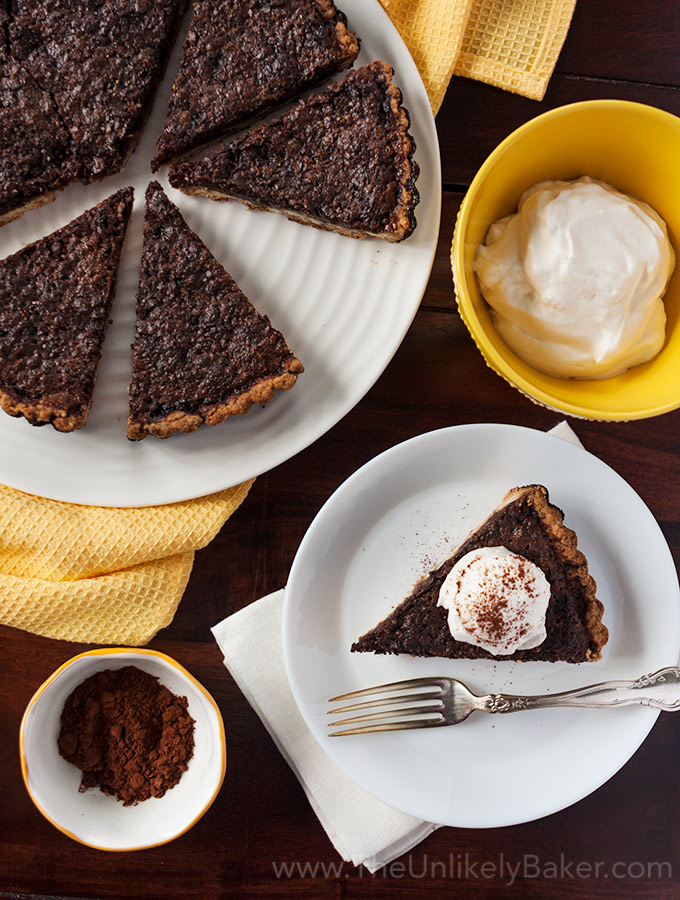 This chocolate brownie tart is the child of two amazing recipes. The filling, I adapted from Lee Ann Flemming's take on Minny's Chocolate Pie (yes, the one from the movie with the secret ingredient!) but instead of a ready-made crust, I used David Lebovitz's take on Paule Caillat's French tart dough.
I've been experimenting with that dough for a while, mostly on lemony things, but haven't had much success. I took a break, switched to chocolate, and I'm incredibly happy with the result!
The tart is chocolatey, soft and chewy. It's not your typical ganache or fudge tart filling; it's closer to a brownie.
The crust, on the other hand, is butter browned in the oven, moulded onto the pan and baked to crispy perfection. Together, they come together as this amazing chocolate brownie tart that's sure to please the chocolate lovers in your life this holiday season.…