Light, refreshing and a breeze to make, this mango chia pudding is the perfect breakfast, snack or dessert for those hot summer days when lazy is the only way to be.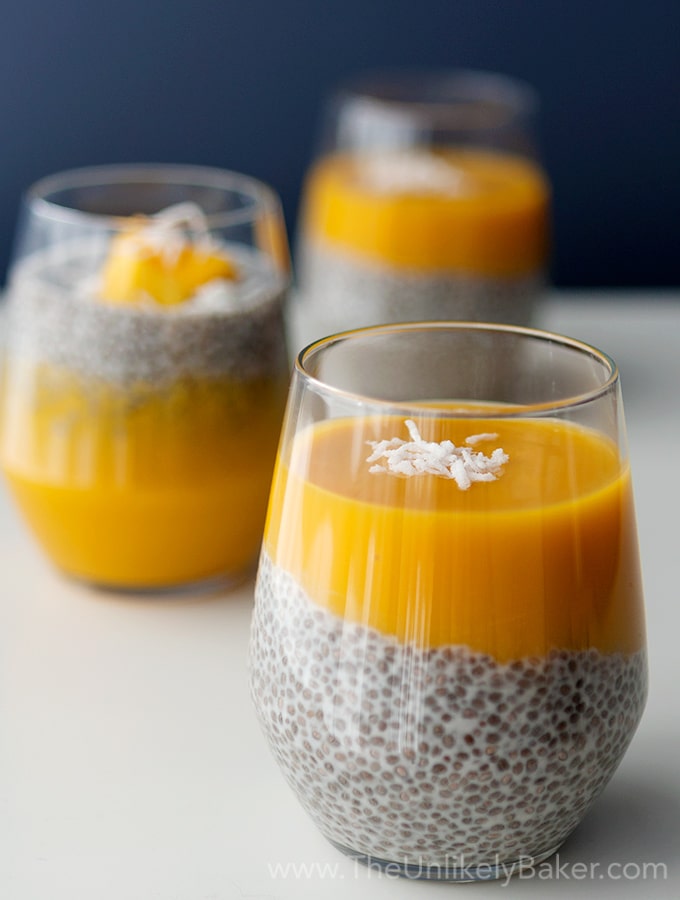 Just like that it's mid-July! How are you? We are having a fantastic summer so far.
We try (very hard) to get up and go out in the summer to make up for all the couch potato-ing we do in the winter but let's face it, there are days when it's just too dang hot to be outside doing something that requires movement.
There are days when it's perfectly acceptable to just lie down in the shade and sleep or read a book or sit in your balcony or patio and do nothing.
This mango chia pudding is just the thing for those days. With only 4 ingredients, nothing can be easier to make! Just stir, let sit, layer and enjoy. So delicious. It's good for you too!…