Orange curd is quick and easy to make. You only need 1 pot and 10 minutes to make a little jar of sunshine that you can use for cakes, cupcakes, pancakes, scones and more.
(Love oranges? Make a glass of orange smoothie with bananas and yogurt to jumpstart your day.)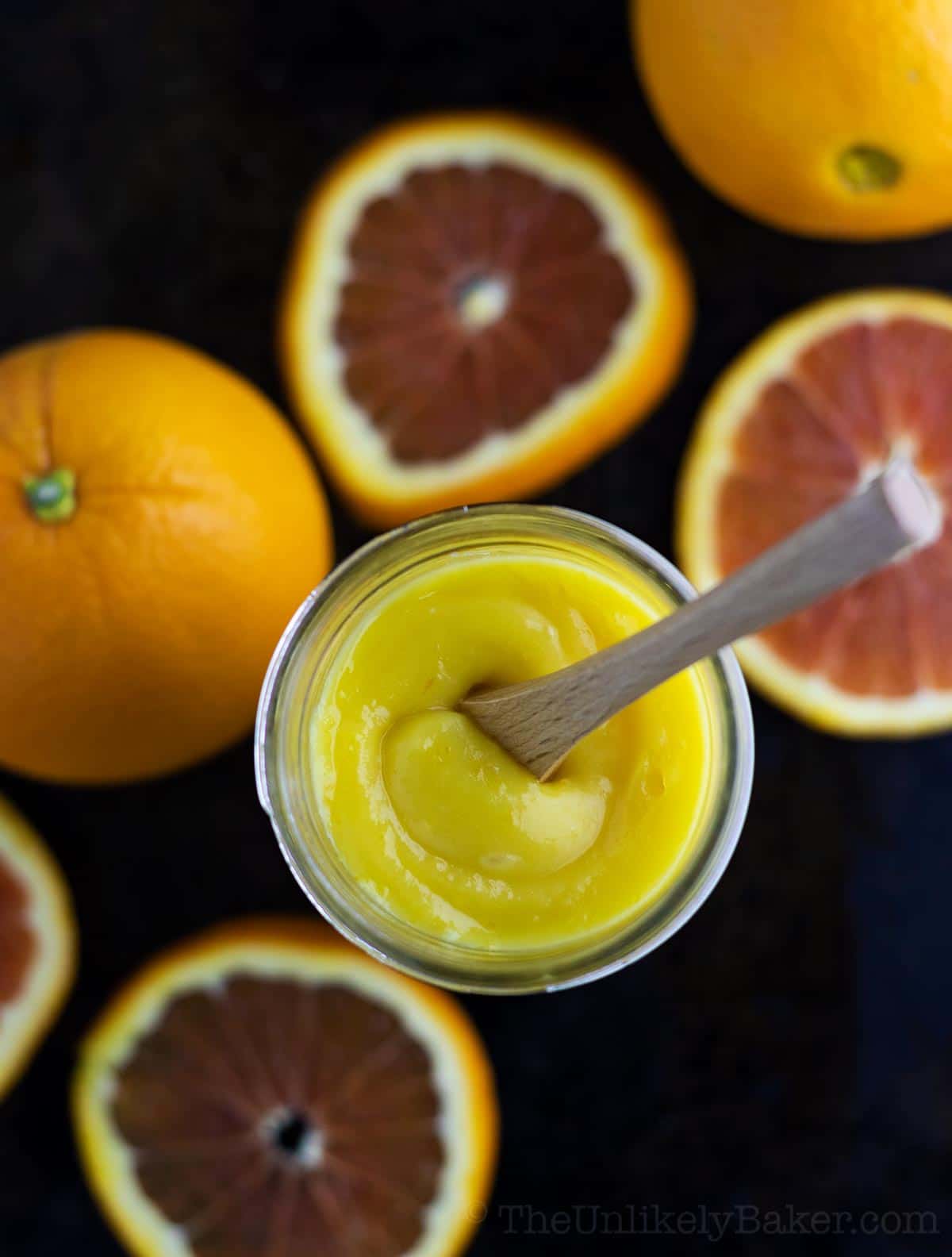 I'm not a big fan of winter (especially with this bizarrely frigid one we're having at the moment) but one wonderful thing about it is it's also citrus season.
Citrus fruits are available year-round but they're definitely at their best during the colder months. From blood oranges to cara cara oranges, from meyer lemons to mandarins, I just can't get enough!
To kick things off, today we have a delicious recipe for orange curd. Lemon curds are more popular but orange curds are just as fabulous. They're easy to make too!
So if you have 10 minutes to spare, let's make a jar of orange curd — it's sure to bring smiles and sunshine to this dreary winter day.
…