Lemon sugar crepes – soft and airy French crepes drizzled with fresh lemon juice and sprinkled with sugar. So simple but so delicious. A great way to brunch!
(Want a layer cake without all the work? Try making this crepe cake that's filled with whipped chocolate mascarpone cream. It's delicious and stunning!)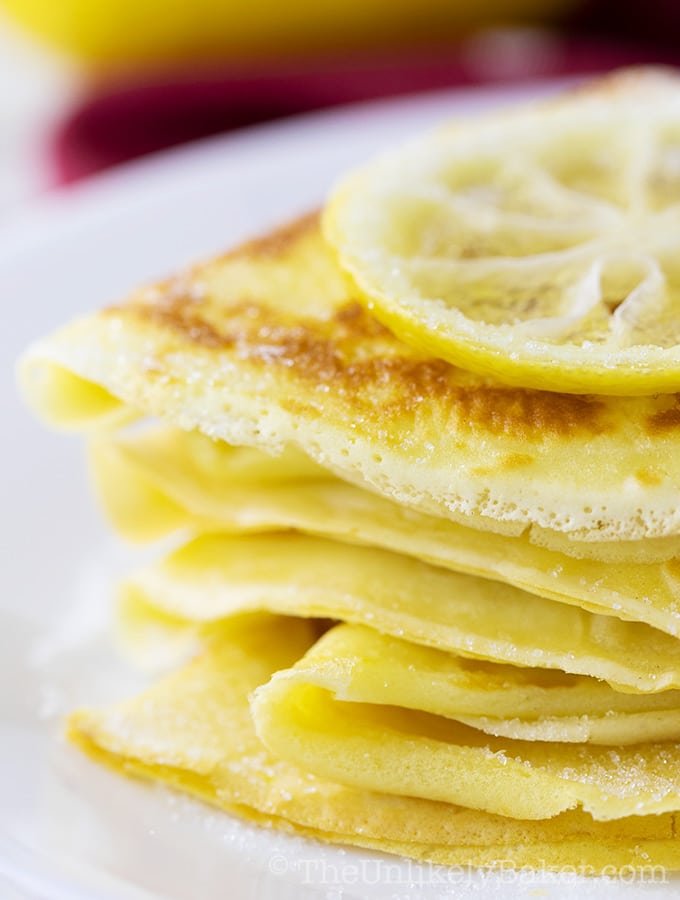 Crepes are technically pancakes. But unlike pancakes which we like thick and fluffy, crepes are thin, light and airy. Crepe batter doesn't have baking soda or baking powder in it to make it rise.
Crepes also tend to be less sweet than pancakes. So they're the perfect base for all your creative breakfast and brunch ideas!

I love all crepes but my favourite is the simplest one – lemon and sugar. Hope these crepes become your favourite too.…