Looking for an easy easter dessert for kids and kids-at heart? Try these peanut butter chocolate cornflake clusters – fun to make and even funner to eat!
(Love chocolate? Check out these super chocolatey fudgy walnut brownies or these double chocolate cookies packed with chocolate chunks. Both are kid-approved!)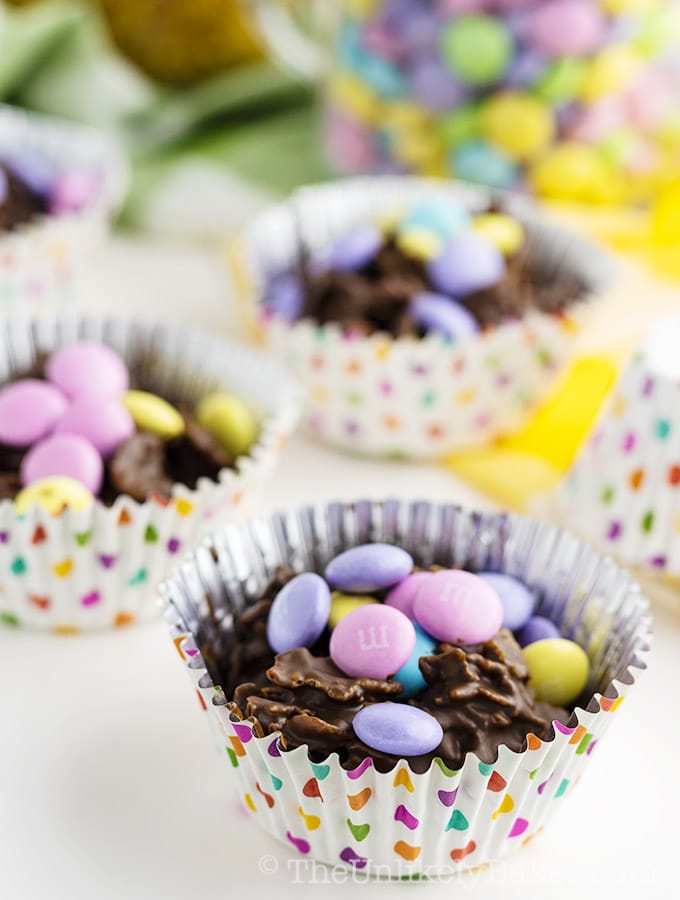 The easters of my childhood were very different. Filipinos typically get Monday to Sunday off, presumably so we can spend the whole week in prayer.
But to be honest with you, our family usually just spent that week on the beach! (We are heathens, I tell ya).
Regardless, there were no easter egg hunts and easter bunnies. It just wasn't part of our culture. So I had to look it up when I moved to Canada and I must say the history is super interesting.
I'm a fan of chocolates though, whatever the occasion. So I have fully embraced the chocolates-at-easter tradition. The chocolatier, the funner, the more colourful, the better.
And these peanut butter chocolate cornflake clusters fit the bill. It's such an easy and fun easter dessert that both kids and kids-at-heart will love making and eating.…