Lengua de gato are Filipino butter cookies that are thin, crispy and so buttery. They're very easy to make at home so you can enjoy them with your coffee, tea or whenever the craving hits.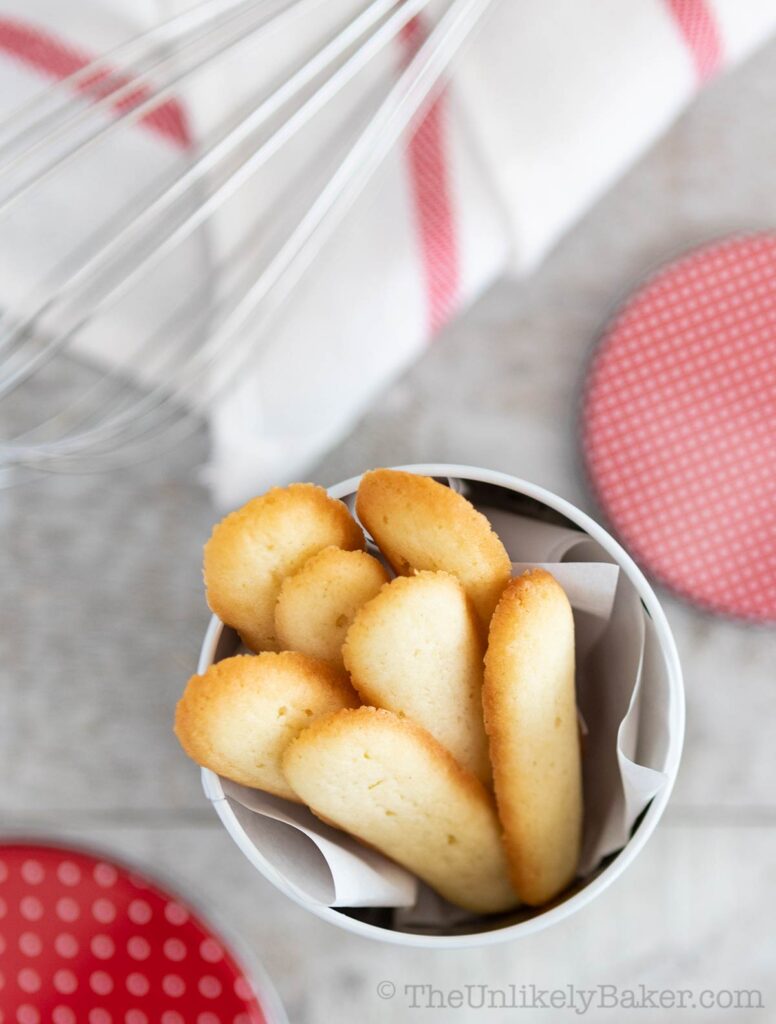 I'm usually Team Chewy when it comes to cookies. Given a choice, I would pick the soft and chewy cookie 99% of the time. The 1% is reserved for really special cookies, like lengua de gato.
Lengua de gato cookies are popular pasalubong (roughly translated: souvenir) from Baguio, known as the summer capital of the Philippines. In a country where the average temperature is 30C / 86F, Baguio's temperature has been known to dip down to 15C / 59C and lower (and that's a very big deal).
The best lengua de gato is without a doubt from the Good Shepherd convent (yes, the same place that makes the best uba halaya, which inspired my homemade ube halaya recipe). Perfectly crispy, just the right thickness (that is to say, thin!), not too sweet, totally addicting.
This lengua de gato recipe results to the same thin, buttery, crispy cookies we love and grew up with. And they are surprisingly easy to make too! Let's get to it.
…