This puto recipe is so easy to make and very customizable you can use the same recipe to make a wide variety of puto flavours. From the traditional putong puti to puto cheese, from putong ube to puto with salted eggs. The possibilities are endless.
(Have leftover rice flour from this recipe? You need 1/4 cup to make a batch of this delicious buttery shortbread cookies.)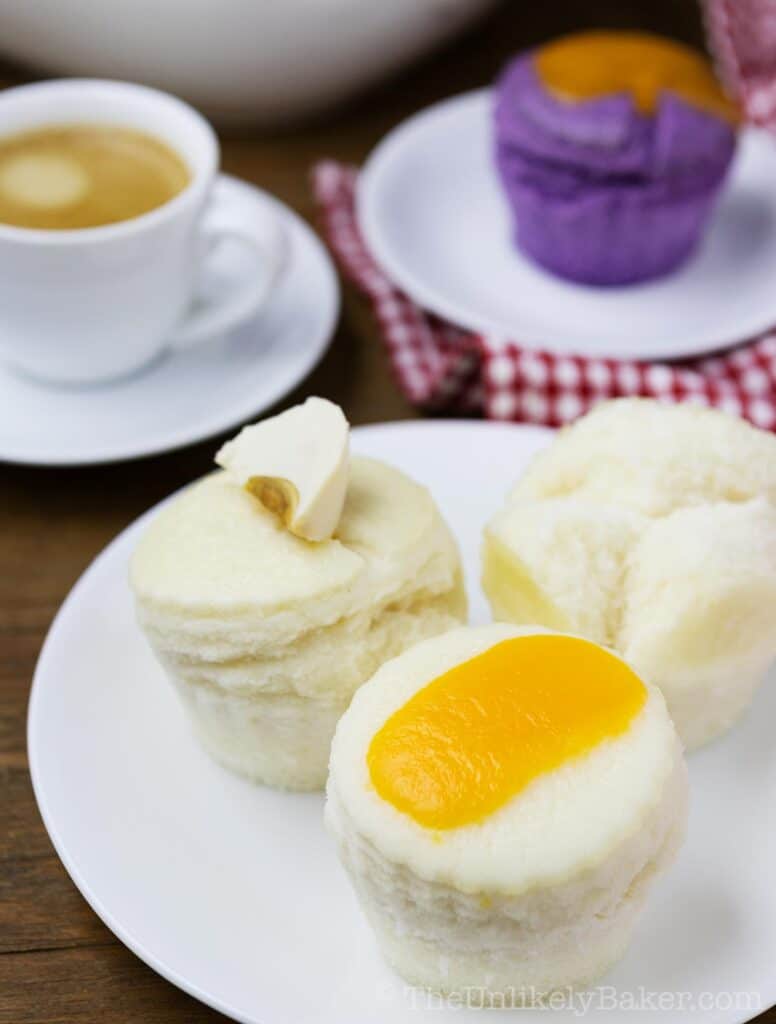 Puto are steamed Filipino rice cakes.
They're popular snacks (or merienda) and also commonly served at parties and gatherings, like birthdays, fiestas, Easter and Christmas. They're favourite picnic fare too.
There are different kinds of puto: some are made with coconut milk topped with shredded coconut; some are made with glutinous rice flour; some are stuffed with meat.
This puto recipe will teach you how to make simple white rice flour puto or putong puti, which you can then customize however way you want. It's so easy!
You can top them with cheese for a batch of cheese puto. Or add your favourite extracts for flavoured puto. You can totally make this recipe your own.
And yes, our Spanish-speaking friends always giggle (or utterly shocked) when we offer them some puto. But they always end up enjoying one (or more) with their coffee lol. Let's get to it!
…