Ube muffins are soft but dense, like a proper muffin should be. Topped with a sweet coconut crumble and filled with a generous helping of ube halaya or ube jam, it's a delicious treat for breakfast, snack, picnics, work and school.
(Craving for ube cupcakes instead? Here's the best Filipino ube cupcake recipe. It's frosted with light and creamy ube whipped cream.)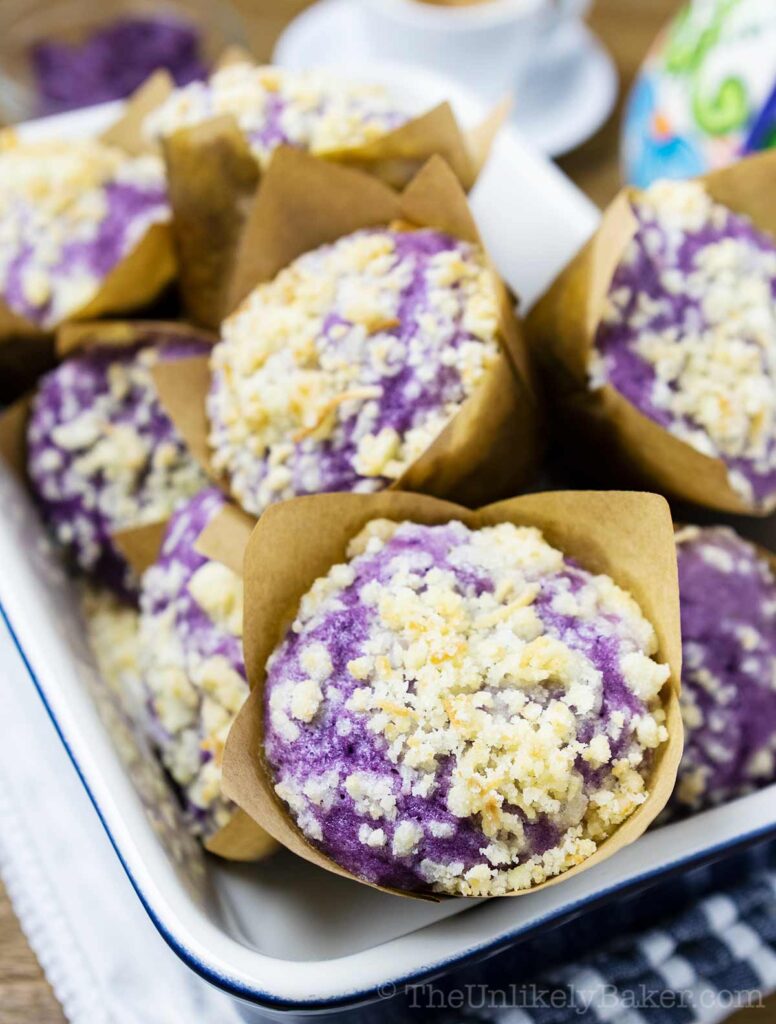 Ube muffins are the latest in my ever growing collection of delicious ube recipes.
From an easy ube cake recipe frosted with the most luxurious ube buttercream to ube bread with a delicious coconut topping, from ube cookies or ube crinkles to ube flavoured and purple coloured puto cheese recipe, I'm not kidding when I say ube is my jam.
It's one of my favourite things in the world to bake and eat.
And like all of my ube desserts, this ube muffin recipe is easy to make and packed with that distinct and delectable ube flavour we love.
…