Ube pancakes are your favourite buttermilk pancakes bursting with the ube flavour you love. Made with ube halaya or ube jam, it's sweet, soft, fluffy. A delicious way to start the day.
(Prefer waffles over pancakes for breakfast or brunch? Try my recipe for ube waffles — crunchy outside, soft inside, also packed with delicious ube flavour).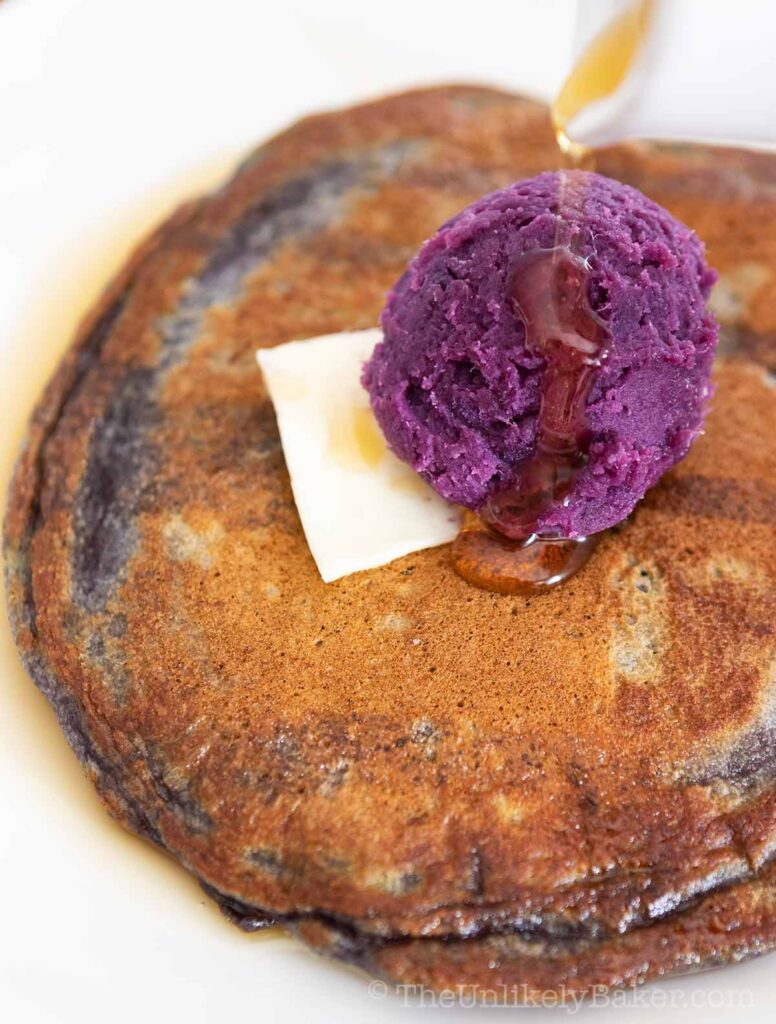 These ube pancakes are such a great way to kick off the weekend. They are soft and fluffy and filled with ube flavour.
They're freezer-friendly too. You can make a big batch today so you can enjoy ube pancakes the rest of the week.
…