Cassava cake with macapuno is a traditional Filipino dessert made of grated cassava, coconut milk, condensed milk and macapuno, which is soft, chewy coconut meat. Cassava cake is a popular merienda (snack) or dessert and is often served during special occasions like Christmas and fiestas.
(Looking for other easy merienda ideas? Try homemade taho or refreshing mango sago. Very easy to make and so delicious!)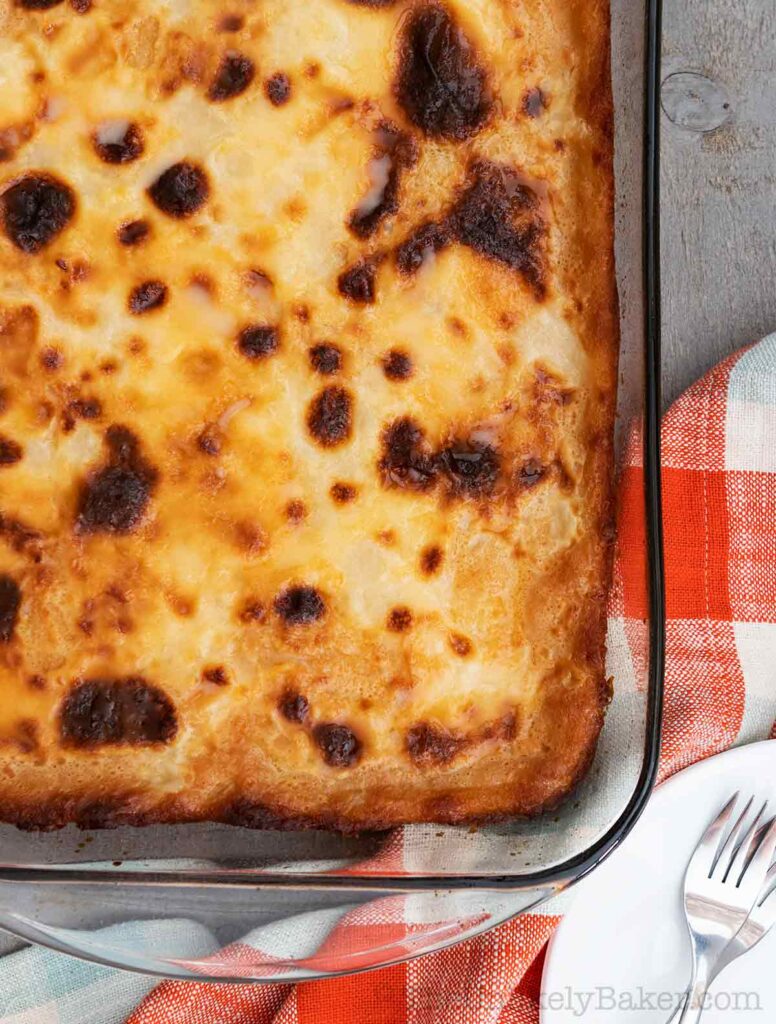 My mom makes the best cassava cakes. The cake is soft and tender and the topping is perfectly sweet and toasted.
But like a lot of moms, she doesn't have a recipe for it. She just knows. Which frustrates the heck out of me because I wasn't born with that magic baking and cooking talent; I need a recipe! LOL!
Anyway, after years (yes, years) of trying and, with the help my friend C who thankfully wrote down her recipe, I finally have a recipe of my own.
My recipe is simpler and more straightforward than other cassava cake recipes, only uses 1 bowl and no mixer necessary!
I think my mom's cake is still the best. But this is delicious and pretty dang close.
…