Mango graham cake is a popular dessert in the Philippines. Also called mango float, it's cold, sweet and so easy to make. Just layer graham crackers, sweetened cream, mangoes and enjoy.
(Are you a fan of refrigerator cakes like this one? They are the perfect summer dessert! Try strawberry refrigerator cake or, if you prefer peaches, try this peach icebox cake which is a peaches and cream dream.)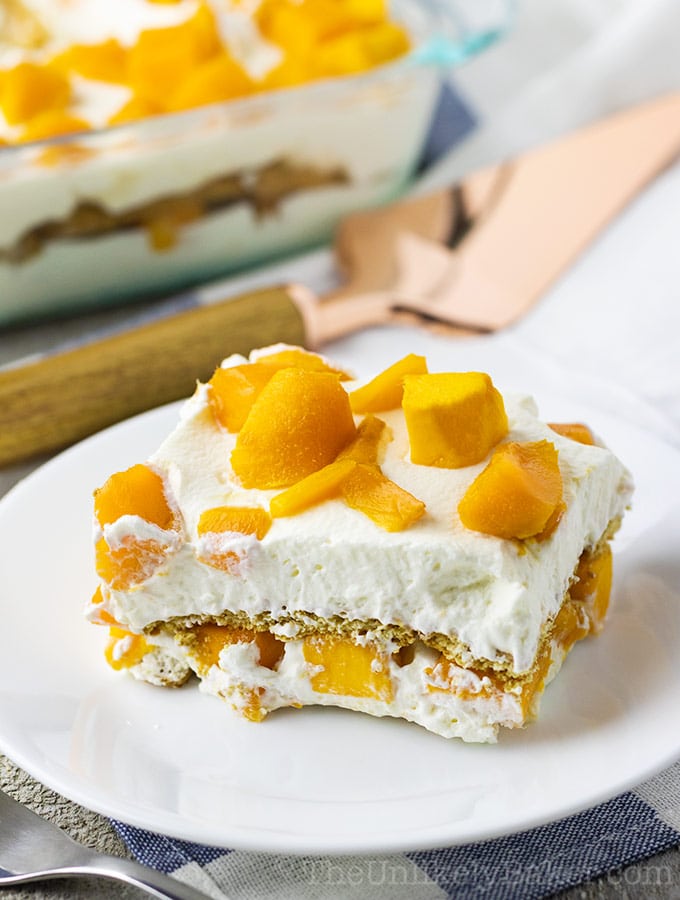 We have 4 different kinds of heat warnings as I'm writing this (seriously, they're saying to expect humidex values of 40C/104F and higher); I am so happy we're doing our No Bake Summer Series!
I cannot imagine prepping and baking a cake in this heat. Happy to report though – we can still have cake without turning our ovens on. Enter: this delicious mango graham cake.…