Chocolate chiffon cake with whipped cream frosting – chocolatey chiffon cake that's light as air frosted with whipped vanilla cream that's equally light and fluffy!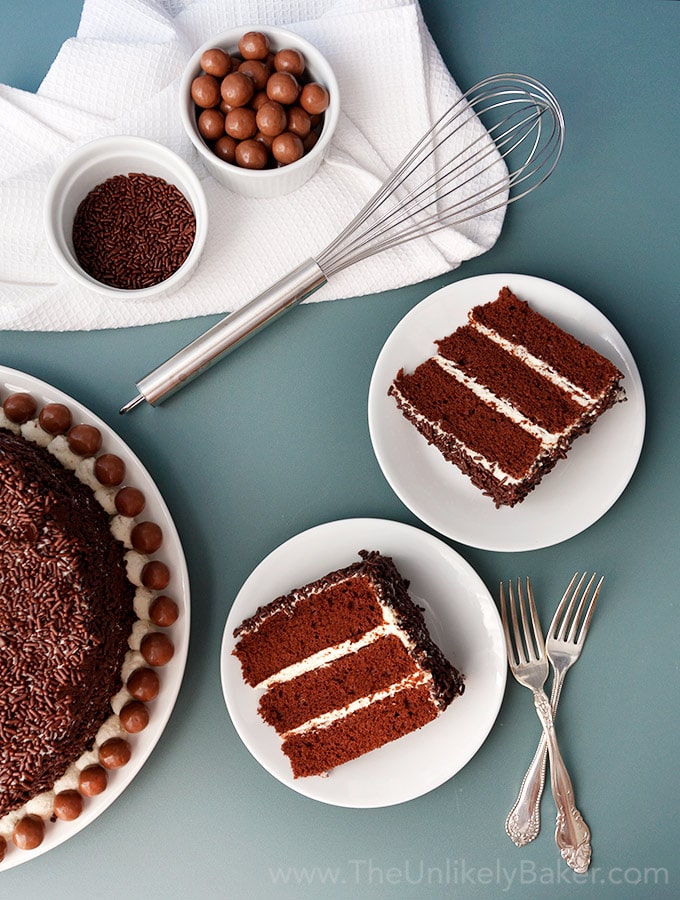 Hi everyone! #Choctoberfest is finally here! If you missed my wee announcement on Monday, #Choctoberfest is an annual event where food bloggers get together to celebrate anything and everything chocolate for a week. This year, over 70 bloggers have come up with more than 200 chocolate recipes for you (check them out at the bottom of this post). Isn't that just fantastic?
What's more, you can win a sweet $450 prize pack from Imperial Sugar and our other amazing sponsors. Click here to enter.
So my first chocolate recipe for you this week is this super chocolatey chiffon cake. The cake is wonderfully soft and light so I picked whipped vanilla cream as frosting because I wanted something as light and fluffy as the cake. And the two work together beautifully! …