Homemade matcha ice cream is easy to make and tastes so much better than the ones you order at restaurants or buy at the store. Packed with your favourite green tea flavour with delicious hints of vanilla, this ice cream is a matcha-lover's dream.
(Love matcha? Jumpstart your day with delicious and healthy matcha overnight oats. The unique taste of matcha is complemented perfectly by white chocolate chips for a breakfast treat that you can prep ahead and grab as you go.)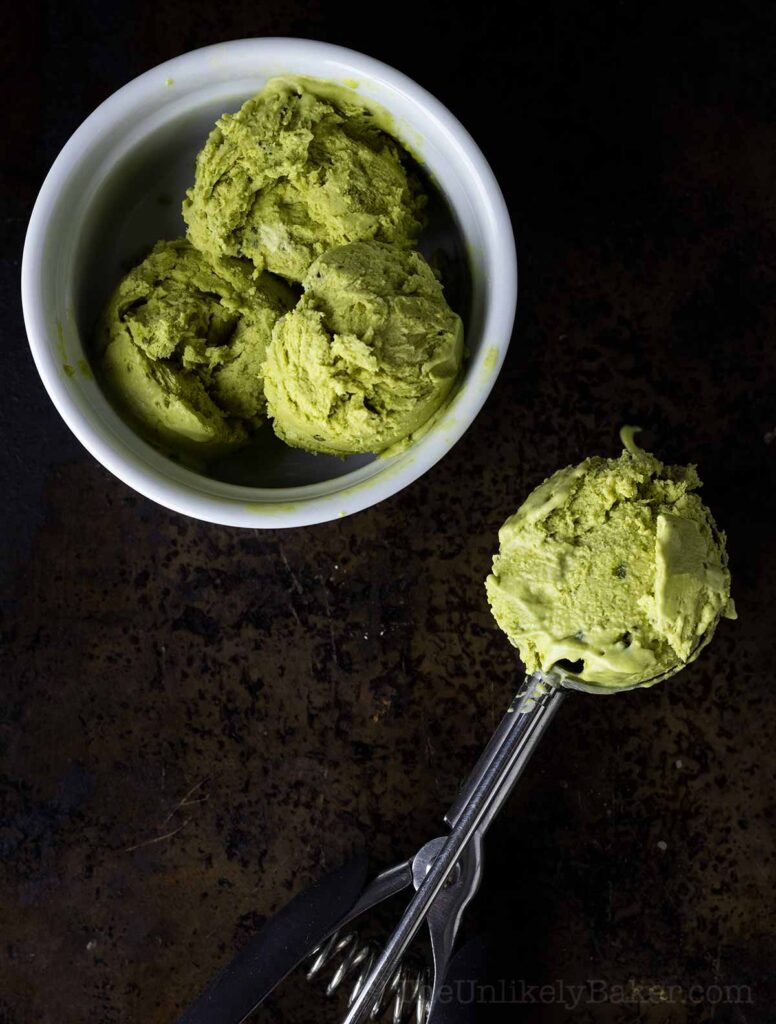 Matcha has gained popularity in recent years. You can find it in lattes and cupcakes and even brownies.
Ice cream is one of the first cross-overs from teas. We've been ordering green tea ice cream as dessert in Japanese restaurants for years. It's a wonderful end to a savoury meal with its fresh, palate-cleansing taste.
It's difficult to find matcha ice cream in the stores though and if you do find one, it's either expensive or lacking in matcha flavour.
This matcha ice cream recipe is anything but. It's full of that rich matcha flavour you love and so easy to make (you don't need an ice cream machine). Let's get to it!
…