Mango sago is a refreshing dessert you'll want to make all summer long. Made of fresh sweet mangoes, sago or tapioca, milk and cream, it's easy to make and so good. Perfect in this summer heat!
(If you love mangoes, you will love this mango float or mango graham cake recipe. Easy to make, even easier to eat!)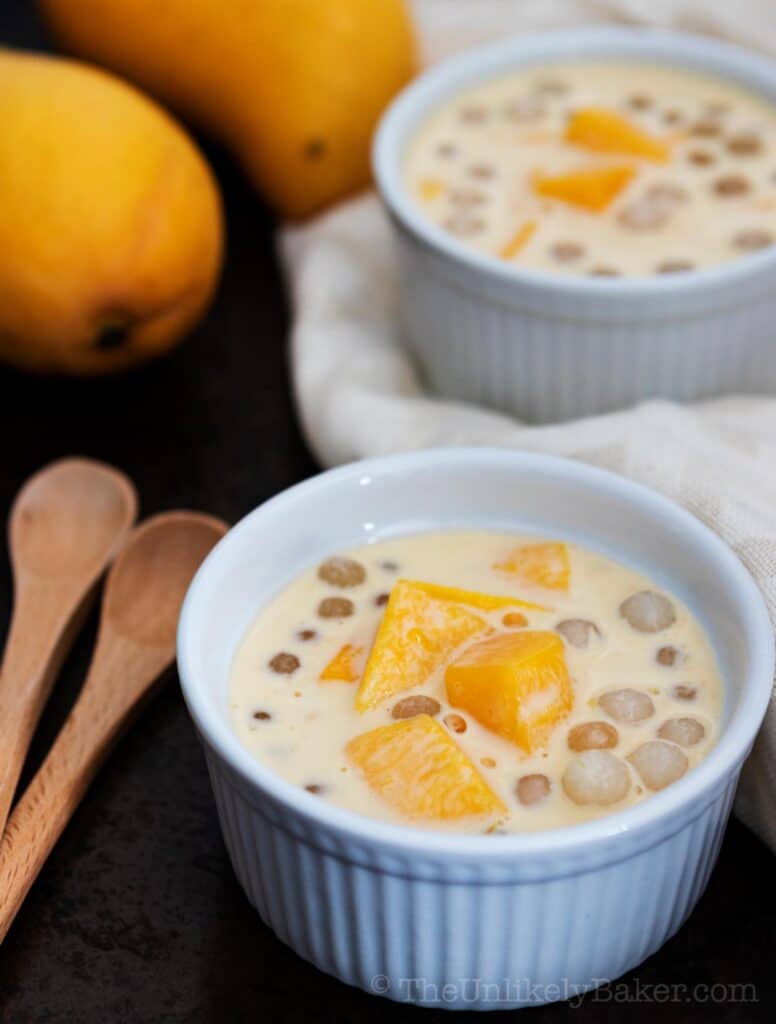 Wikipedia will tell you that the OG mango sago dessert actually originated from Hong Kong (mango pomelo sago). When it eventually found its way to Philippine kitchens though, it lost the pomelo and became a much simpler dish.
Some recipes call for coconut milk but we usually just make ours with evaporated milk, table cream and a little condensed milk. You can cook the sago or use pre-cooked ones; what's more important is you use sweet, ripe mangoes.
Philippine carabao mangoes are the best but any variety works. We get ataulfo mangoes here and they're awesome for this recipe too. Let's get cooking!
…