Champorado or Filipino chocolate rice porridge is a traditional Filipino breakfast. Made with sticky rice and pure cacao tablets, it's rich, creamy and very chocolatey; just the kind of boost we need in the morning!
(If you love starting your day with chocolates – who doesn't? – you'll love these Chocolate Ricotta Muffins with Walnuts & Chocolate Chips or these Super Chocolatey Double Chocolate Waffles.)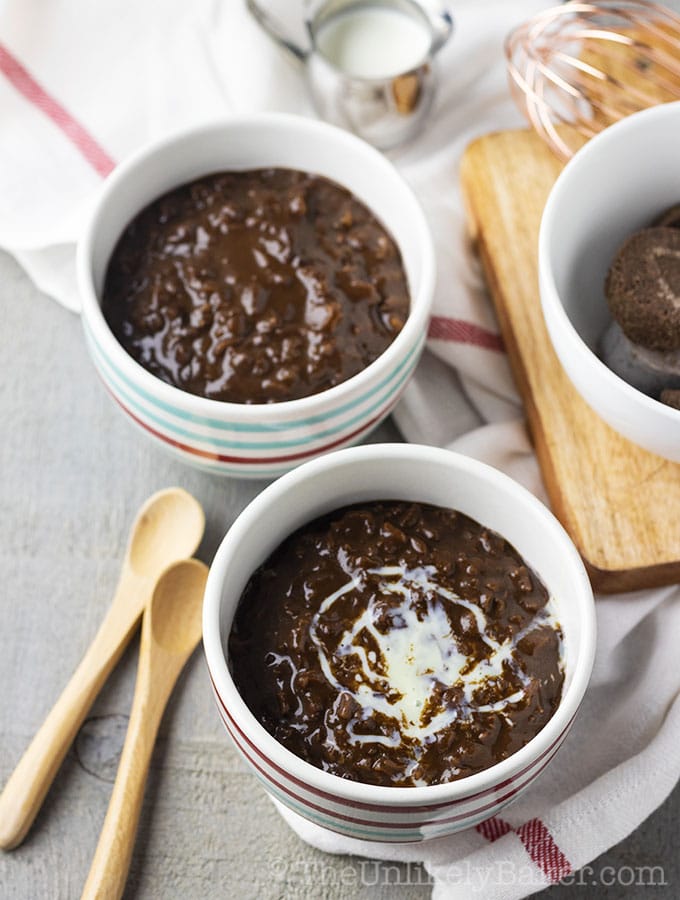 I grew up eating champorado (pronounced exactly as it's spelled: champ-o-ra-do) or Filipino chocolate rice porridge. It's traditionally eaten for breakfast, though I also eat it for mid-morning snack, afternoon snack, dinner and even dessert! (I eat like a hobbit lol).
There are a lot of variations of champorado now (e.g. made with oatmeal or cocoa powder) but my favourite is still the kind my grandmother makes – sticky or glutinous rice + tablea (the same cacao tablets used for tsokolate or Filipino hot chocolate).
It's rich, very chocolatey Filipino comfort food. Perfect for these chilly winter mornings. But really, it's a great start to the day, any season!…