Lemon sugar is one of those things that's so simple but so good. It not only makes your lemon recipes that much better, it's also a great way to preserve lemons in the winter.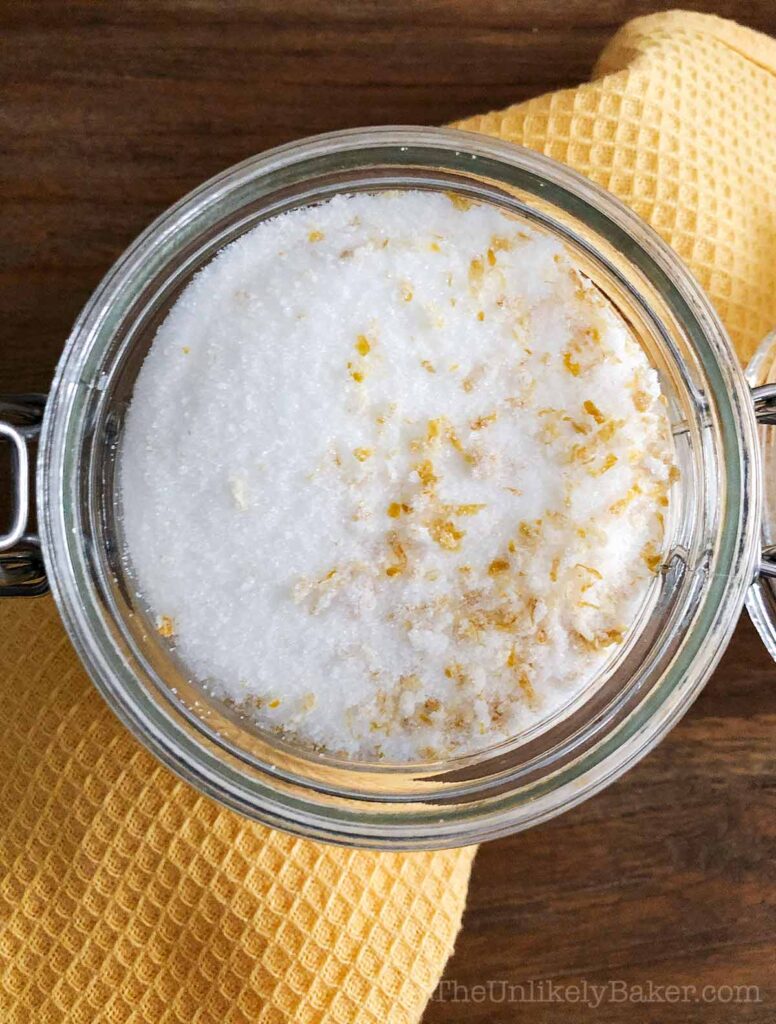 I love making lemon sugar. It's when you rub lemon zest and sugar together until the zest releases all that wonderful lemon oil and you're just swathed in this delightfully sweet, lemony scent.
I make fresh lemon sugar and use it when baking goodies like everyone's favourite lemon buttermilk scones but I figure it's time to have a jar of it all the time.
…