Satisfy your sweet and salty cravings with this delicious cantaloupe feta cheese salad! Fresh, refreshing, scrumptious and takes no time at all.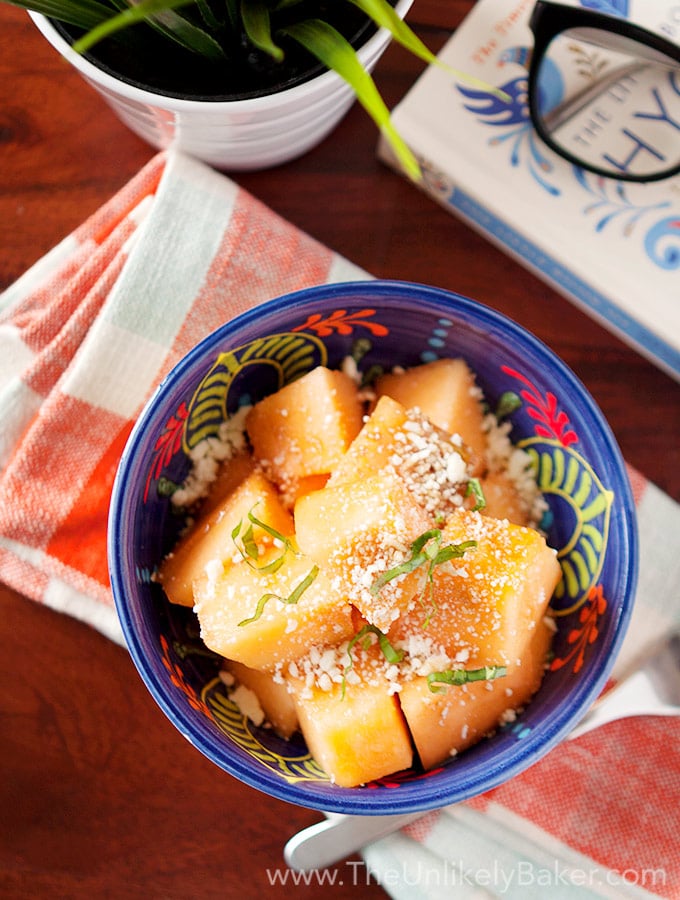 I know what you're thinking. What is a salad recipe doing here? What devilry is this? LOL!
Since I bake a lot, it always surprises people when they find out that we don't actually eat sugar all day, everyday (well, certainly not all day). We don't deny that we have a sweet tooth (and it's a dang massive sweet tooth, that tooth). It's just we do our best to eat healthy (er) when we're not eating cupcakes (balance!).
One time all I ate was salad for a week (the fact that I eat only vegetables for dinner continues to horrify my meat and rice loving parents haha) so yes, I love my fruits and vegetables! And I really should share more of our favourite salad recipes here. Like this cantaloupe feta cheese salad.
Sweet, salty and a breeze to make, it's lovely enjoyed on your porch, while on a picnic or as a side dish for your next BBQ. …