You don't need frosting or glaze on this delightful Meyer lemon ricotta pound cake. Sweet and salty, soft and moist, it's perfect with your coffee in the morning or your favourite tea in the afternoon.
(Oldie But Goodie: This post first appeared on The Unlikely Baker on February 20, 2017. I've given it fresh pictures, a shiny new video and an updated recipe. Enjoy!)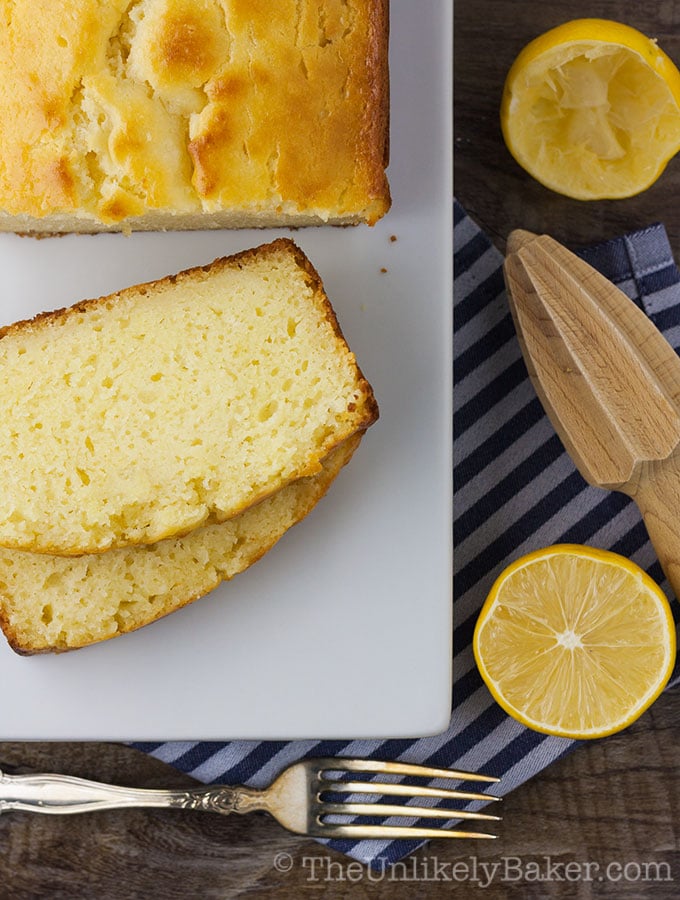 Can you smell that? Spring is in the air! Well, at least a preview of spring.
We had a glorious weekend – sunshine and double-digit temperatures. I'm sure the wind chill and gloom will return but hey, for now, smiles all around. So how about we continue with our lemon journey?
Because lemons remind you of warm days and sunshine. And also because I got carried away and bought more Meyer lemons
than I know what to do with. Teehee. So come and bake a Meyer lemon ricotta pound cake with me! It is delicious and I promise it will brighten up your day no matter the season.
…