This easy cherry cake recipe is so easy to make and so delicious you'd want to bake it all summer long. Dense but soft, not too sweet, bursting with wonderful cherry flavour.
(Take advantage of cherry season and make some mini cherry galettes. Buttery, flaky crust. Plump, juicy, sweet cherries. It's your favourite summer pie without all the work!)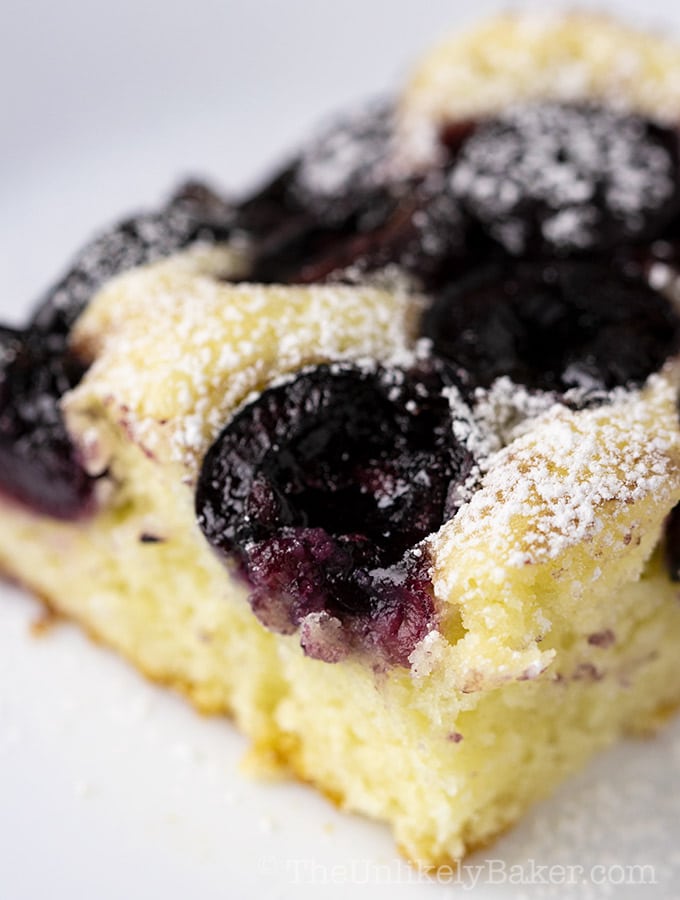 If you're looking for a quick, simple, delicious cake to serve and snack on this summer, you've come to the right place!
No bells and whistles (or frosting and filling) on this one. Just the season's best fresh sweet cherries, simple pantry ingredients, half an hour in the oven, done.
This cherry cake from scratch goes so well with your morning coffee, great for picnics and is perfect with ice cream.…