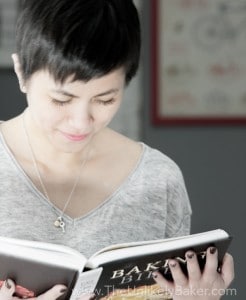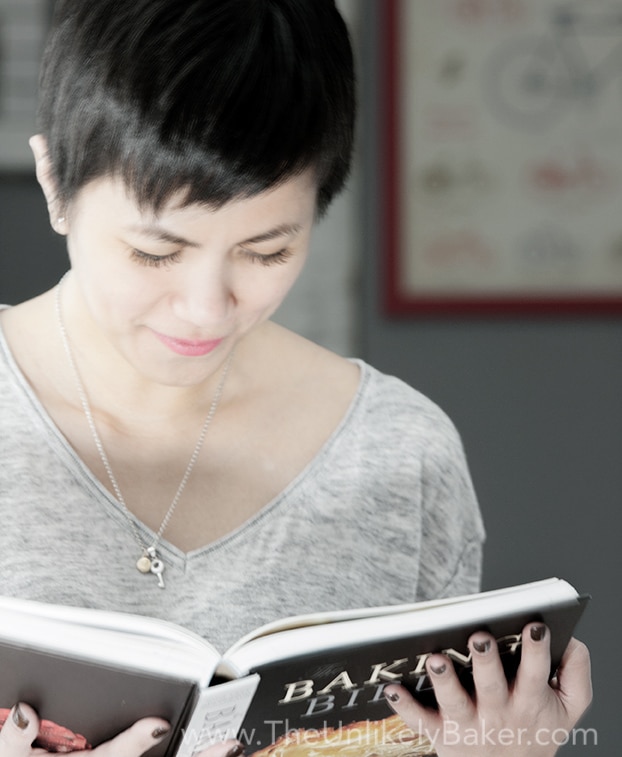 Hi! I'm Jolina and welcome to my little corner of the Internet.
I'm originally from Manila where it's summer most of the year and where all my loved ones live. Then I moved to Toronto where it's cold most of the year and where I know very few people (go figure). I've learned to love this awesome city but I can't help but be homesick all the time. I miss my family, my friends, the constant sunshine. And I miss the food (the glorious food). Toronto has a vibrant food scene unfortunately, it's a little difficult to find good Filipino food here. To make matters worse, I can't cook to save my life so if I want adobo, too bad.
But baking is a different matter. I heard it's a science and very exact. I'm good with details and instructions so I thought maybe baking I could do. So one day that I was craving Brazo de Mercedes, I just went for it.
That was a couple of years ago. After dozens of eggs wasted, countless cakes that were raw in the middle but overcooked everywhere else, and bowls of soupy icing that just won't come together, here I am. I can now (without shame) bring my cakes to potluck. I give cupcakes to my friends as gifts (and they actually like it). Best of all, whatever I crave from home, I can just make myself. And I'm mighty proud of that!
I came late into the game but baking has become a beloved passion (I'm living proof that it's never too late to find what it is that you actually love to do). It distracts me from my homesickness. It gives me a sense of accomplishment. It just makes me happy. And I really get a kick seeing people's bewildered faces when they see my latest creations (to be honest, I surprise even myself).
I don't do it often enough though. I've gotten a lot better but I still have a long way to go. So with this blog, my goal is to become a better baker by baking something new at least once a week. And by blogging about it, I hope to share what I learn to others who've been bitten by the baking bug too.
I'm glad you dropped by. Have a look around and check back often for new stuff. Better yet subscribe to get recipes delivered straight to your inbox (I won't spam you I promise) or follow me on (get ready, there's lots to choose from) Facebook, Instagram, Google+, Pinterest, Twitter or FlipBoard so we can stay connected.
Hope you find recipes you want to try. Do you have questions about any of them? Tips? Let me know if there are recipes you think I should try. What do you think about this blog? (Yeah, I'm late into this game too.)
So whether you're just starting to learn or a bit more advanced, I hope you like it here. Whatever phase of your baking journey you're on – let's go on a baking (and blogging) adventure together.
Thanks and happy baking!