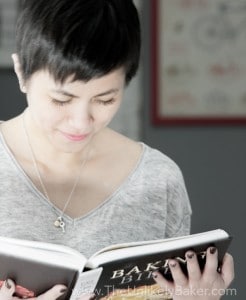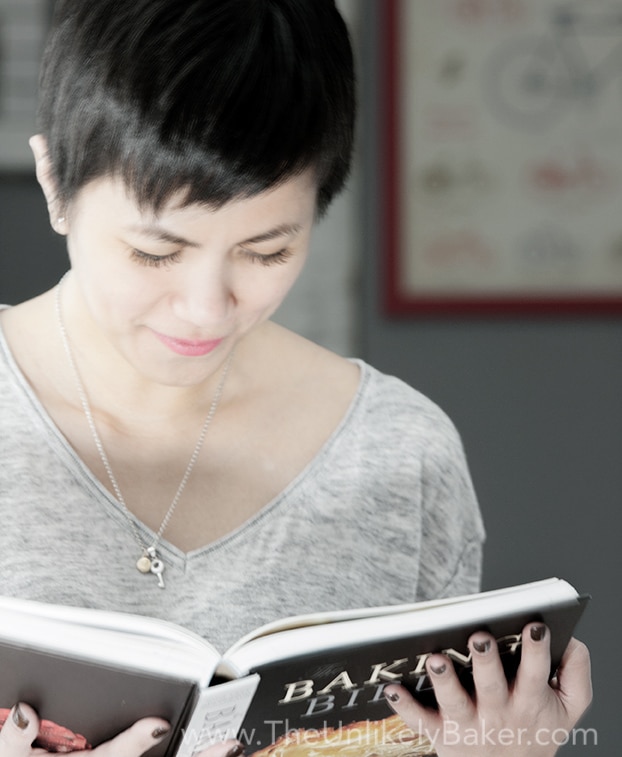 Hi! I'm Jolina, the baker, recipe developer, photographer, videographer and writer behind The Unlikely Baker® (or TUB). Welcome to my little corner of the Internet!
I'm originally from Manila, Philippines and now live in Ontario, Canada with my spouse and master taste-tester, Red.
I have no formal background in baking or cooking. In fact, growing up, you would almost never find me in the kitchen. Ask anyone who knows me, the unlikely baker is literally who I am lol!
How it started
When I was new to Canada, I was homesick all the time. I missed my family, my friends, the constant sunshine. And I missed the food, the glorious food.
To make matters worse, I can't cook to save my life so if I want adobo, too bad.
But baking is a different matter. I heard it's a science and very exact.
I'm good with details and instructions so I thought maybe baking I could do. So one day that I was craving Brazo de Mercedes, I just went for it.
That day seems like a lifetime ago.
Now, after dozens of eggs wasted, countless cakes that were raw in the middle but overcooked everywhere else, and bowls of soupy icing that just won't come together, here I am.
I can now (without shame) bring my cakes to potluck. I give cupcakes and brownies to my friends as gifts (and they actually like it).
Best of all, whatever I crave from home, I can just make myself. And I'm mighty proud of that!
What you'll find on my blog
As a self-taught home baker, the recipes I appreciate the most are not necessarily the easiest ones but the ones that are explained the best and that set me up for success.
And that's the kind of recipes you'll find here.
Simple and easy to follow — majority of my recipes are super easy and quick to make. But if you ever want a challenge, I have those, too. Not to worry, though. I break all my recipes down into manageable parts so that each step is easy to follow.
Lots of baking tips and FAQs — I've been adding baking tips, FAQs and step-by-step photos to my newer recipes and adding them to my older ones as well. I want you to have perfect cakes, cupcakes and cookies every time! This is a work-in-progress though so if you find an older recipe that doesn't have those yet, just send me an email at

[email protected]

for any questions before you start baking.

Tried and tested — all the recipes here on TUB are tried and tested. I won't ever share a recipe that I haven't successfully made several times and that my various taste-testers haven't unanimously approved of.
Delicious — which means they're delicious! The only thing I notice when recipe testing is that different people have different definitions of "sweet" so I try to adjust each recipe to be just the right amount of sweet that would appeal to most.
My favorite recipes
Every recipe here is a labor of love so it's hard to pick favorites! But these are definitely at the top of my list and the ones my family and friends request for the most: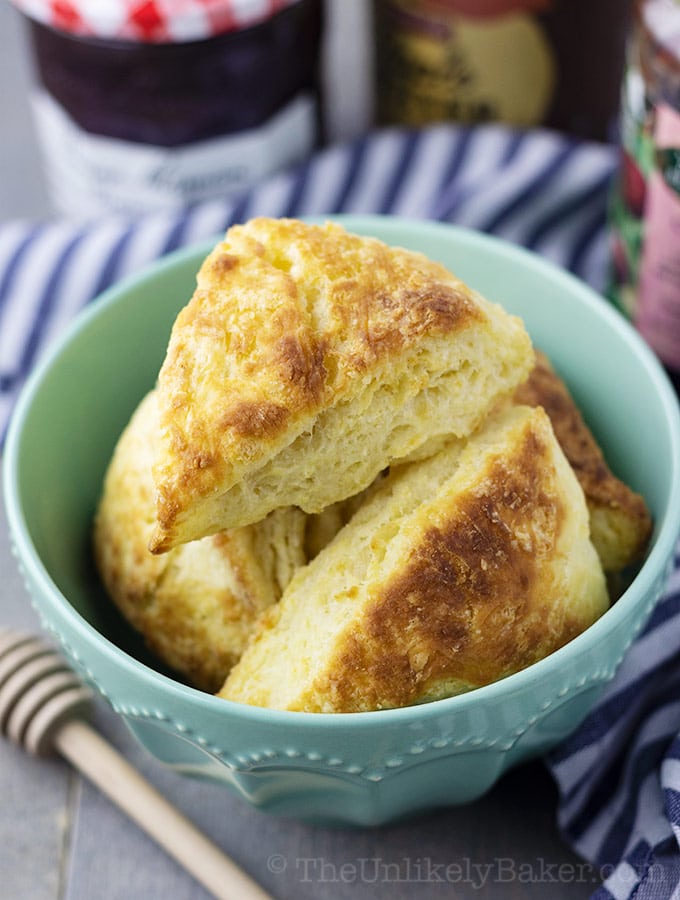 Some notes about my recipes
As much as possible, weigh your ingredients instead of using volume measurements (e.g. in cups). I use weight when I bake and the volume measurements are close approximations.
Also, one cup in the United States might not mean the same thing in other countries; another reason it's ideal to use a kitchen scale.
I provide nutritional information in each recipe, however, I use an app for this so please note that they're only estimates and the actual numbers would depend entirely on the ingredients you use at home.
Expert baking tips
Baking is affected by a lot of factors but happily, these are factors we can control. Here are some tips to ensure better baking results.
Read the recipe — do you have the right pan size? Are there baking terms you're not familiar with? Do you have all the ingredients?
Measure ingredients correctly — this is especially important when measuring flour. Some bakers like to scoop and level, others like to spoon the flour. For best results, I always weigh my flour. Investing in a kitchen scale will improve your baking results immensely.
Test ingredients — is your yeast still good to use? How about your baking soda and baking powder?
Avoid substitutions — as much as I encourage making these recipes your own, it's best to try the recipe as written the first time, then customize later, so you have a better sense of what you want to change and how you want to change it.
Use room temperature ingredients — unless you're making something cold like whipped cream, ensure all your ingredients are at room temperature because they will be easier to incorporate and helps you avoid over mixing your batter.
Bake at the proper temperature — remember to always preheat your oven so it's ready when you are and ensure you're baking at the right temperature. Oven thermometers would help you with this. Two oven thermometers are hanging inside my oven at all times.
Frequently asked questions
Do you only share dessert recipes?

Ninety-percent of the recipes on TUB are desserts because I have a massive sweet tooth and, more importantly, I still can't cook! But I do share savory dishes once in a while (like pancit canton and Filipino spaghetti), which Red cooks and I document and photograph.

PS: Red is an excellent home chef!
Do you only share Filipino recipes?

I share a lot of Filipino recipes but not just Filipino recipes. I also share (and enjoy eating) lots of North American favorites like fudgy brownies and Meyer lemon pie.

I'm a big fan of Japanese desserts, too, so you'll find many of them here (Hokkaido chiffon cupcakes highly recommended).
You have a lot of ube recipes. What is it and where can I buy it?

Ube is Filipino purple yam. It looks similar to a potato but darker brown. When you cut it open, it's a fantastic, bright purple colour.

A lot of people mistake it for taro (and sometimes for Okinawan sweet potato) but taro is not very purple inside at all (the purple you see on your bubble teas is most likely food colouring) and they taste very different too.

You can usually find fresh and frozen grated ube in Asian supermarkets.

You can also find ube extract in Asian supermarkets and it's also available on Amazon.
I want to try a Filipino recipe. Where can I find the ingredients?

Traditional Filipino dessert recipes typically use a lot of the same ingredients like condensed milk, evaporated milk, coconut milk and shredded coconut. You can easily find these at the baking aisle of your supermarket.

For ingredients like grated cassava, glutinous rice and sago, you can find them in Asian supermarkets.
Do you have any vegan, keto or special-diet recipes?

I don't bake special diet desserts because I don't really know a lot about them so I'm wary of attaching any kind of labels to my recipes. You can always substitute where needed if you like (e.g. gluten-free flour for all-purpose flour) but know that the results will differ.
I'm glad you dropped by. Have a look around and check back often for new recipes.
Better yet subscribe to get recipes delivered straight to your inbox.
You can also follow me on Facebook and Instagram so we can connect in real time.
Hope you find recipes you want to try. Do you have questions about any of them? Tips? Comments? If you made any of my recipes I'd love to hear how it went.
So whether you're just starting to learn or a bit more advanced, I hope you like it here. Let's go on a baking adventure together.
Thanks and happy baking!