Tropical and refreshing, coconut popsicles (Filipino ice buko recipe) are a fantastic way to stay cool on a sizzling summer day.
(A fan of coconut and tropical flavours? Try this no-bake pineapple coconut cream pie. Coconut + pineapples = the best summer dessert ever. Or if you're looking for something different, try this blackberry lavender ice cream. So good!)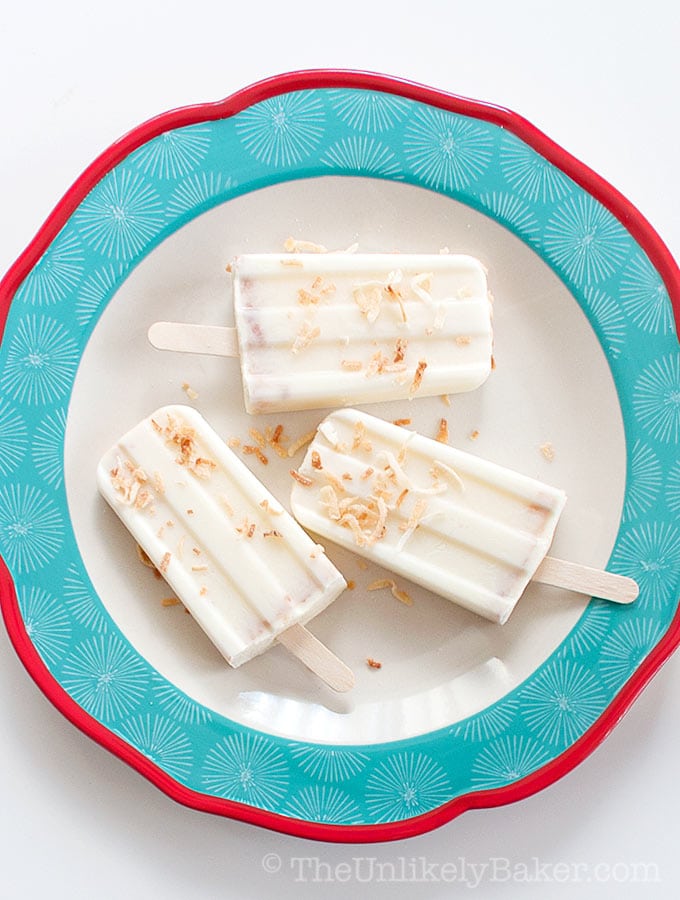 The Philippines is a land of coconut trees.
My grandparents owned a bit of land filled with coconut trees and I have fond memories of drinking fresh juice straight out of the coconut that was just cut from the tree.
Then proceeding to scoop out the soft, delicious coconut meat and eating that, all while sitting in the middle of a coconut wonderland where carabaos roam lazily and birds sing cheerfully. Ah, island life.
I grew up in Manila however; and although you can easily buy fresh coconuts there, the drinking and the eating part is not so dreamy.
And in Toronto where I now live, it's gotten even worse because the only coconut I can buy is either frozen, canned or dried.
Coconuts are awesome though. So on this second week of our No-Bake August (last week we made homemade ice cream without an ice cream machine!), we're not letting the unavailability of fresh coconut stop us from taking this ice buko recipe for a spin.
Let's go nuts for coconuts (sorry, can't help myself lol).
What is Filipino ice buko?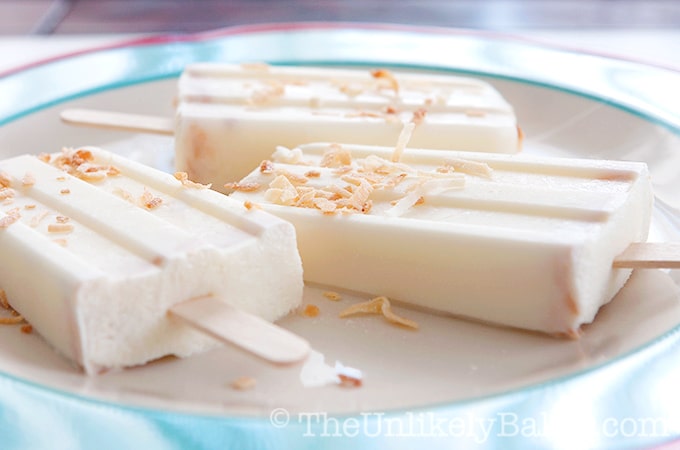 Filipino ice buko is really nothing more than coconut juice and shredded young coconut meat sweetened and frozen.
You will find them in most sari-sari stores (it's kind of like a bodega that you can find in almost every street in the Philippines) and kids all over the neighbourhood go gaga over them.
If you grew up in the Philippines, chances are ice buko is one of your childhood favourites.
How to make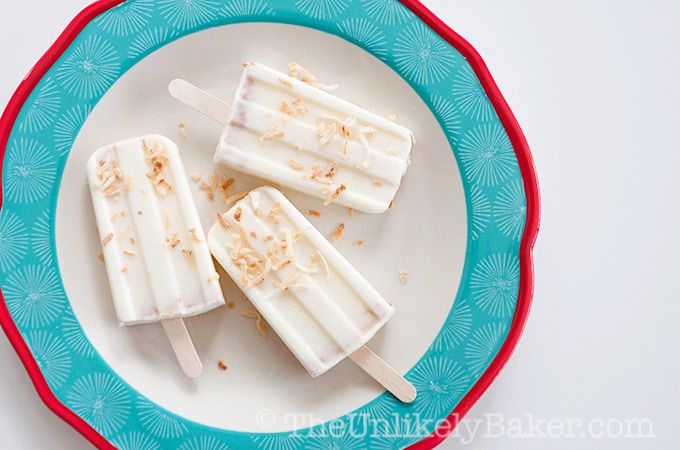 The best ones are of course those made at home. Where you can constantly check the freezer to see if they're ready yet. And constantly get in trouble because you opening the freezer door makes it longer for them to set lol.
Good news is, it's really easy to make at home.
Out of all the recipe testing I've done, this ice buko recipe hits the spot.
I used coconut water (instead of fresh juice), condensed milk to sweeten, heavy cream, and toasted shredded coconut (instead of fresh coconut meat).
It's really good (we had taste testers at home last week and they agree too!) and tastes just like the ones from back home.
All about popsicle molds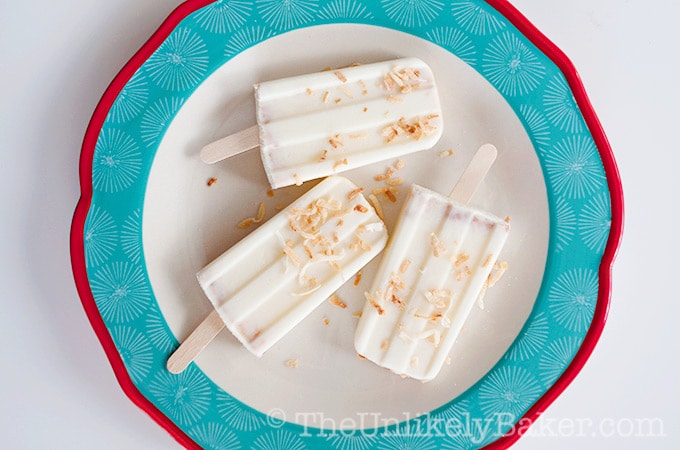 I bought this popsicle mold from Amazon and let me tell you, making popsicles is one of the funnest things I've done this summer. You essentially just stir or blend your mixture, put them in the molds, freeze and enjoy.
If you don't have a popsicle mold, you can still make popsicles at home. Here's a brilliant hack I found.
The best homemade ice buko
Back to these coconut popsicles. They're so delicious and refreshing, they're the tropics in popsicle form.
So the unavailability of fresh coconuts notwithstanding, these coconut popsicles are an awesome summer treat. Try them!
Other refreshing summer treats
Looking for other ways to stay cool this summer? This fresh mango mousse has only 2 ingredients, is a breeze to make and is perfect on a sunny day.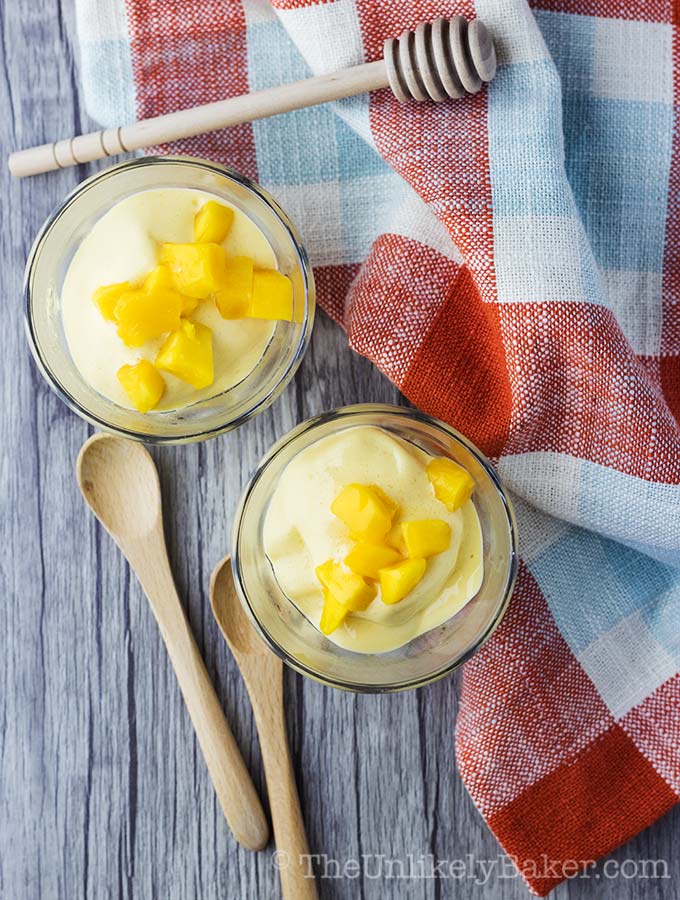 If you're craving for cake but don't want to turn the oven on, this strawberry refrigerator cake (or strawberry icebox cake made Filipino-style) is just the cake for you.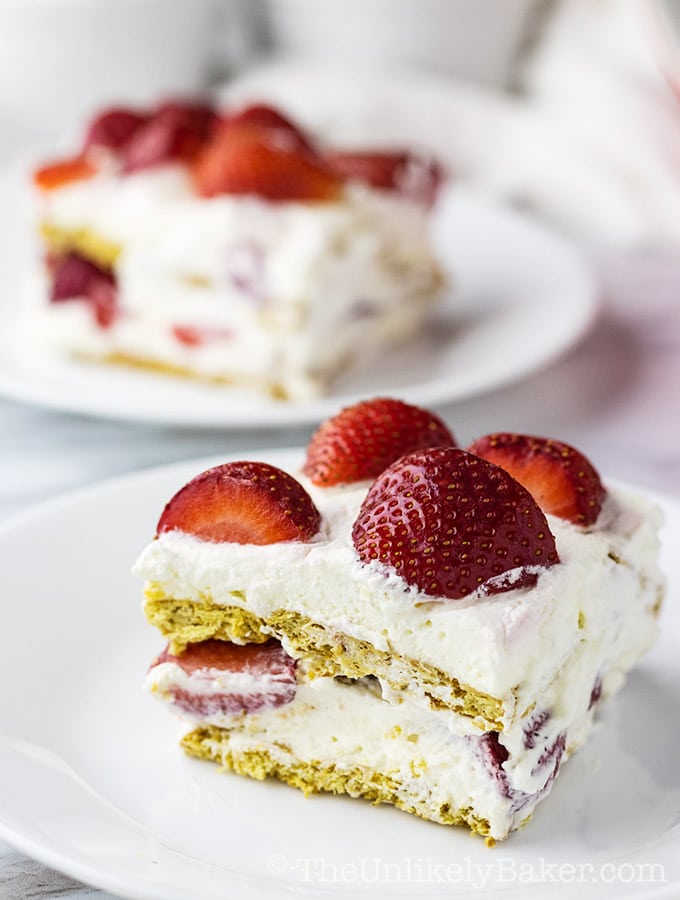 In the mood for ice cream? Grab some fresh peaches, a splash of bourbon (yeah!) and make a batch of fresh peach ice cream. And no, you don't need an ice cream machine (you're welcome).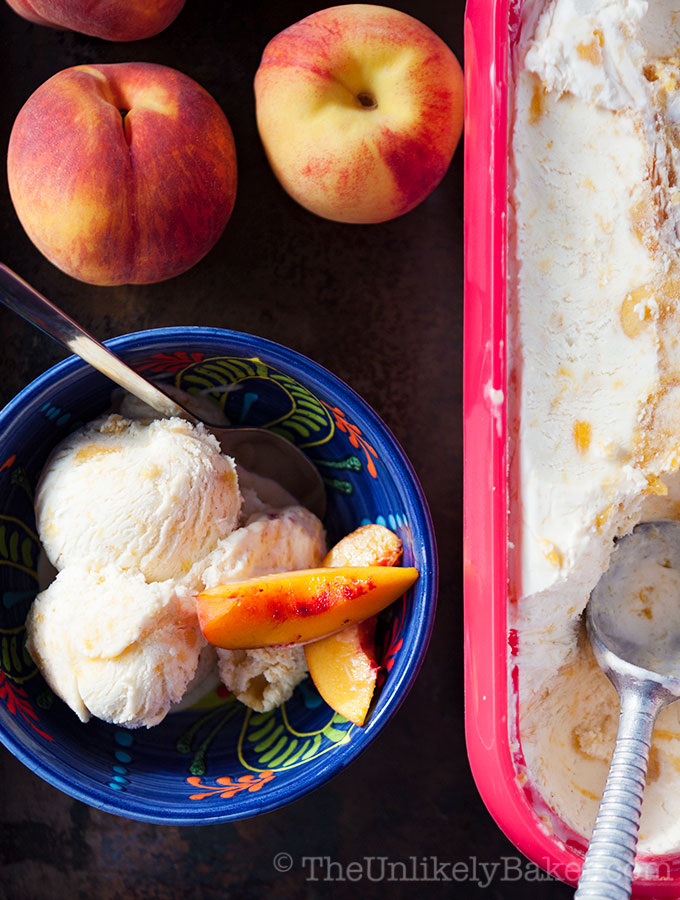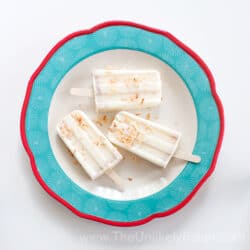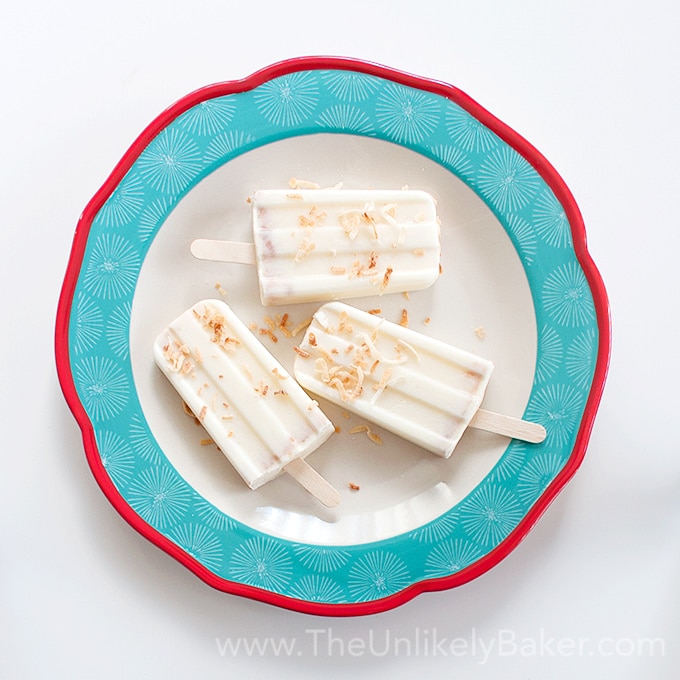 Coconut Popsicles (Filipino Ice Buko Recipe)
Tropical and refreshing, coconut popsicles (Filipino ice buko recipe) are a fantastic way to stay cool on a sizzling summer day.
Notes
If you're using a popsicle mold, you can put the popsicle sticks into the holder right after you snap the lid on and freeze them together with the popsicles.
If you're using paper cups or something else, you'll need to wait until the popsicles are half-frozen before inserting the sticks, then put the pops back into the freezer to set completely.
For the toasted coconut, I found that when you put them into the mold first, they tend to stick to the bottom of the popsicle. If you put them in last and stir a little, most would tend to stick to the top but you'd get bits of coconut all around the pop. Experiment and see what you like.
The recipe yield depends on what popsicle mold you use.
Nutrition
Calories:
116
kcal
Carbohydrates:
9
g
Protein:
2
g
Fat:
8
g
Saturated Fat:
6
g
Cholesterol:
28
mg
Sodium:
77
mg
Potassium:
180
mg
Fiber:
1
g
Sugar:
8
g
Vitamin A:
290
IU
Vitamin C:
1.5
mg
Calcium:
52
mg
Iron:
0.2
mg
Nutritional information are estimates only.
Tried this recipe? Leave a star rating today!
Also tag @iamtheunlikelybaker I'd love to see your creations.
Happy popsicle making!
Did you make this ice buko recipe? I'd love to hear from you in the comments section below.