These salted caramel cream cheese brownies are all your favourite things in one decadent, luxurious bite. These will, literally, earn you all the brownie points you will ever need!
(Do you like your brownies old-school? Try these super fudgy, chocolatey brownies with walnuts and chocolate chips. They are the best! And for matcha lovers, these matcha brownies are for you.)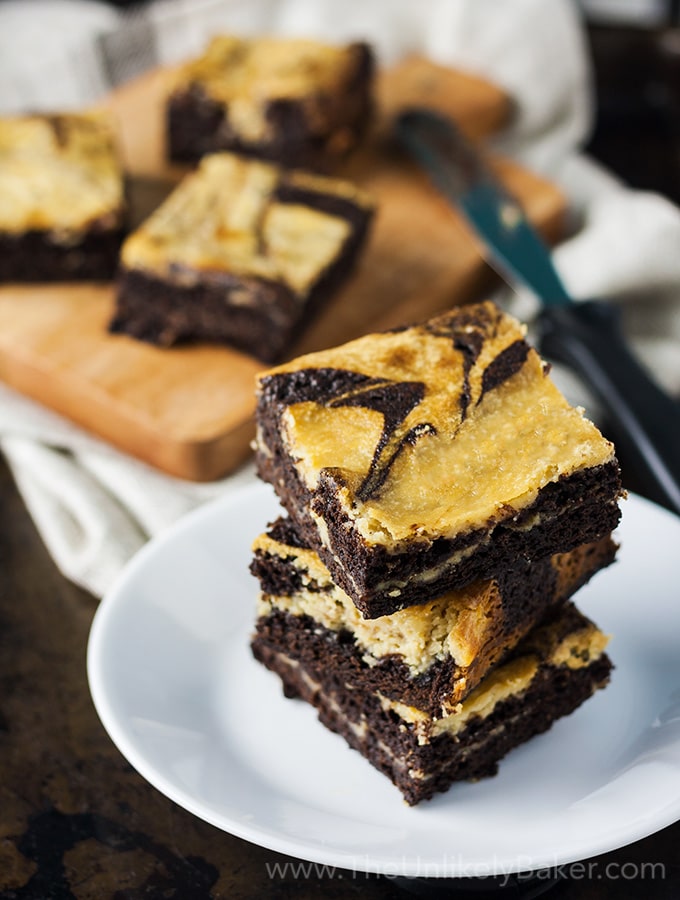 I've found that there are two kinds of brownies: crumbly and cake-like vs. rich, chewy and fudgy.
If you like the former, I'm sorry, you would hate this recipe because these salted caramel cream cheese brownies might be the richest, chewiest and fudgiest brownies you'd ever get to taste!
Clean-out-your-fridge recipes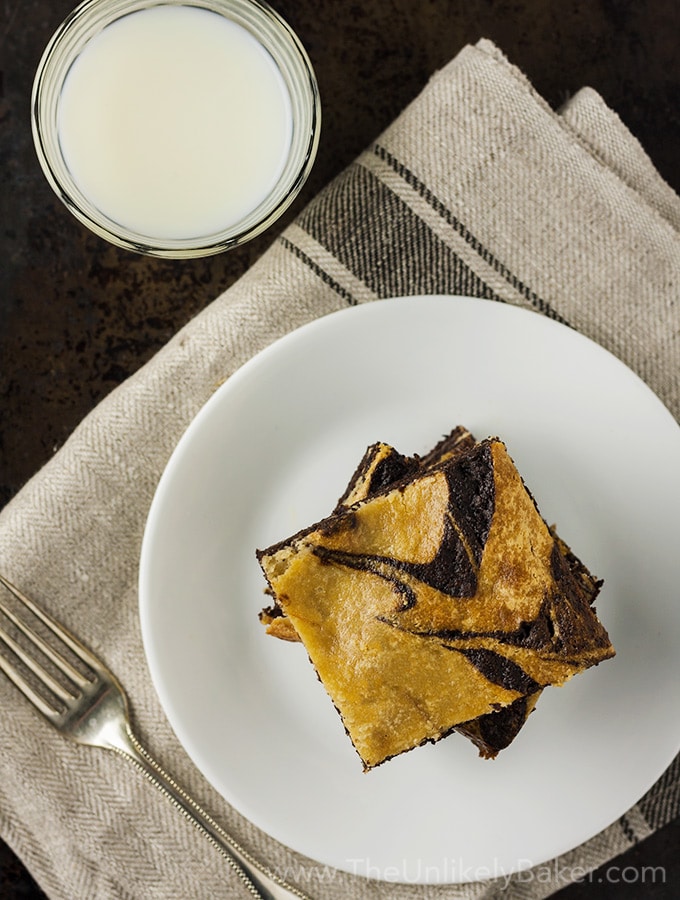 Today's recipe was actually supposed to be pumpkin pie. It was delicious.
Except I messed up the crust and it turned hard as rock. Unfortunately I didn't have any of the ingredients to do it again; just a lonely block of cream cheese.
So I figure, what can I do with that? Most cheesecakes need 2 or more so time to get creative.
I think the best recipes are a result of people thinking of ways to clean out their pantry or fridge don't you think? Like this sweet potato breakfast hash and this huevos racheros recipe. Both made of leftovers!
In my case, I had cream cheese, heavy cream that's about to go bad, a jar of brown sugar just waiting to be refilled, and cocoa powder I have been meaning to use just so I can throw out the gigantic tub it was in.
So these salted caramel cream cheese brownies were born!
(Fan of mascarpone cheese? You'd love these mascarpone swirl brownies.)
Brownie components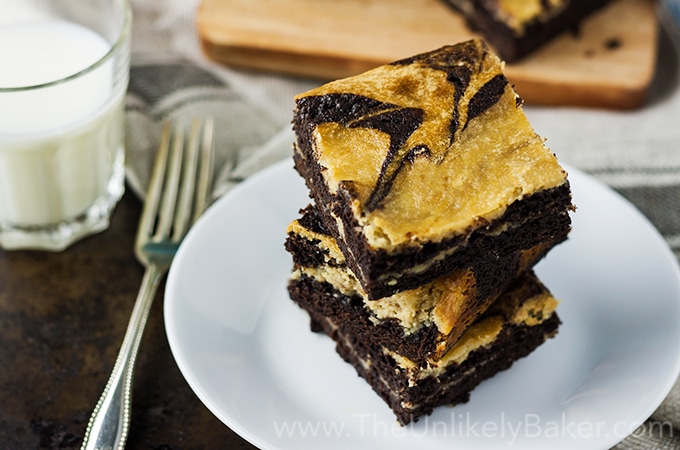 There are several steps to get to these bars of deliciousness but I promise every step is worth it. First let's make the salted caramel cream cheese.
How to make salted caramel cream cheese filling
SALTED CARAMEL SAUCE. First up, make a batch of this homemade salted caramel sauce. It's easy and takes no time at all. You can even make it ahead of time. Of course, you can also use your favourite store brand.
SALTED CARAMEL CREAM CHEESE. Next we make our salted caramel cream cheese filling.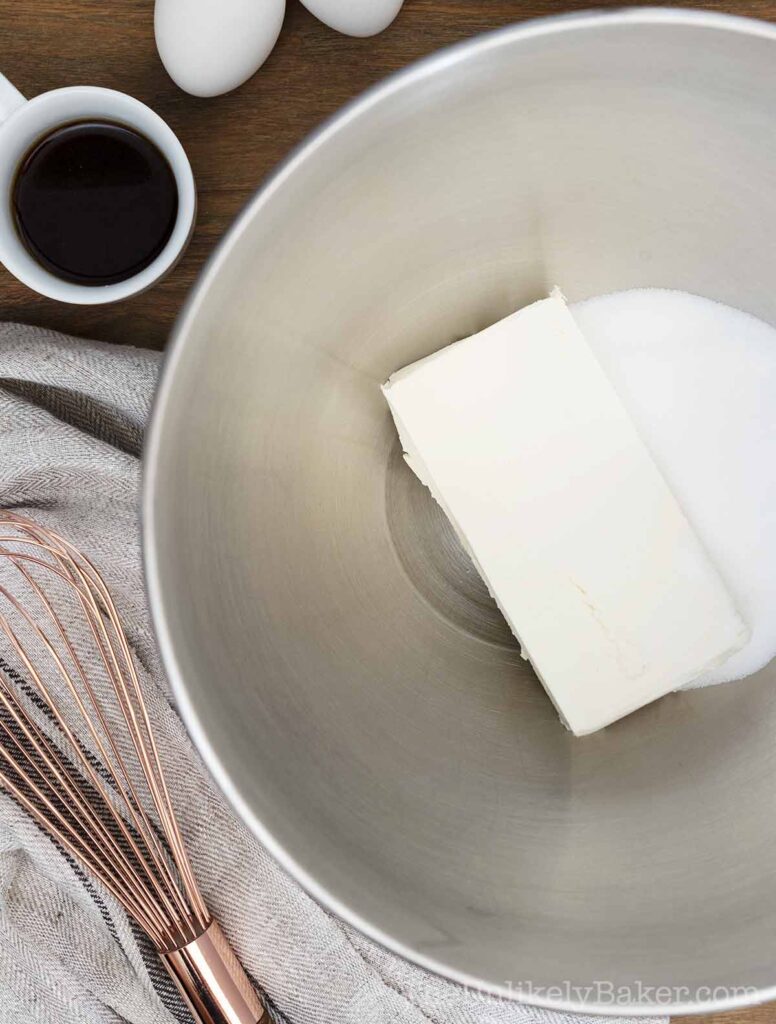 How to make brownie batter
Set your cream cheese filling aside as you work on your brownie batter.
BROWNIE BATTER. The important thing to remember is to not over-beat or over-whisk your batter. I always whisk my brownie batter by hand.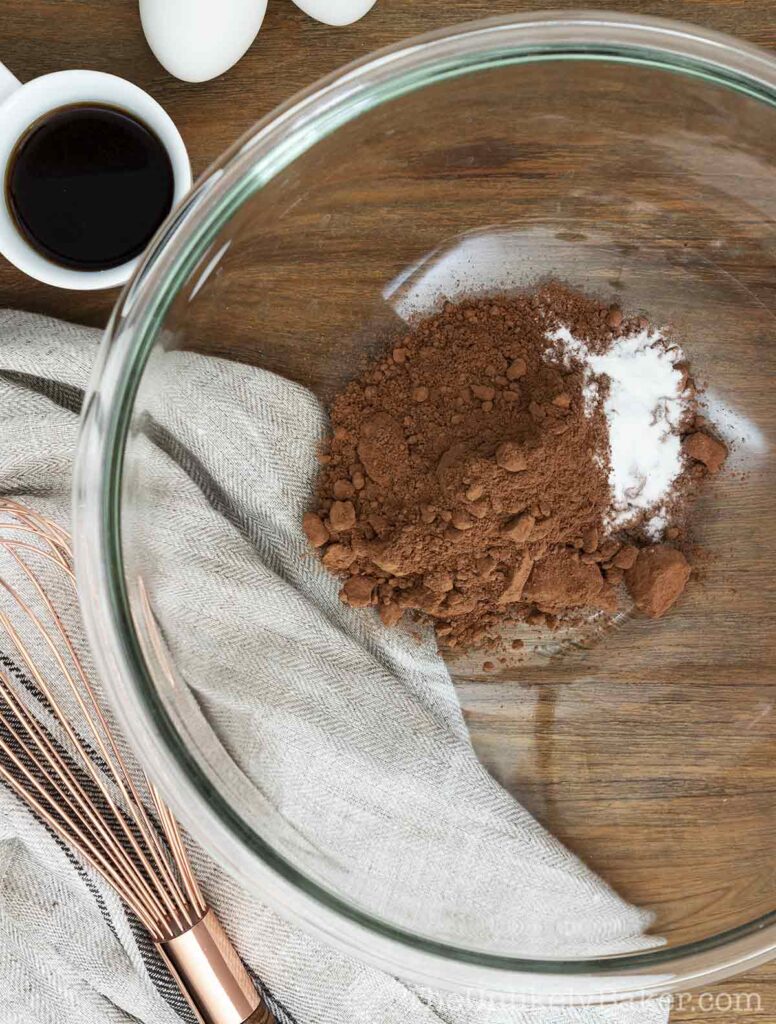 How to assemble cream cheese swirl brownies
Now it's time to assemble our cream cheese brownies!
CREAM CHEESE AND BROWNIE LAYERS. You want to layer your brownies – chocolate, cream cheese, swirl. Repeat. Don't get carried away with the swirling though – we want pretty swirls. We don't want the two batters to totally incorporate.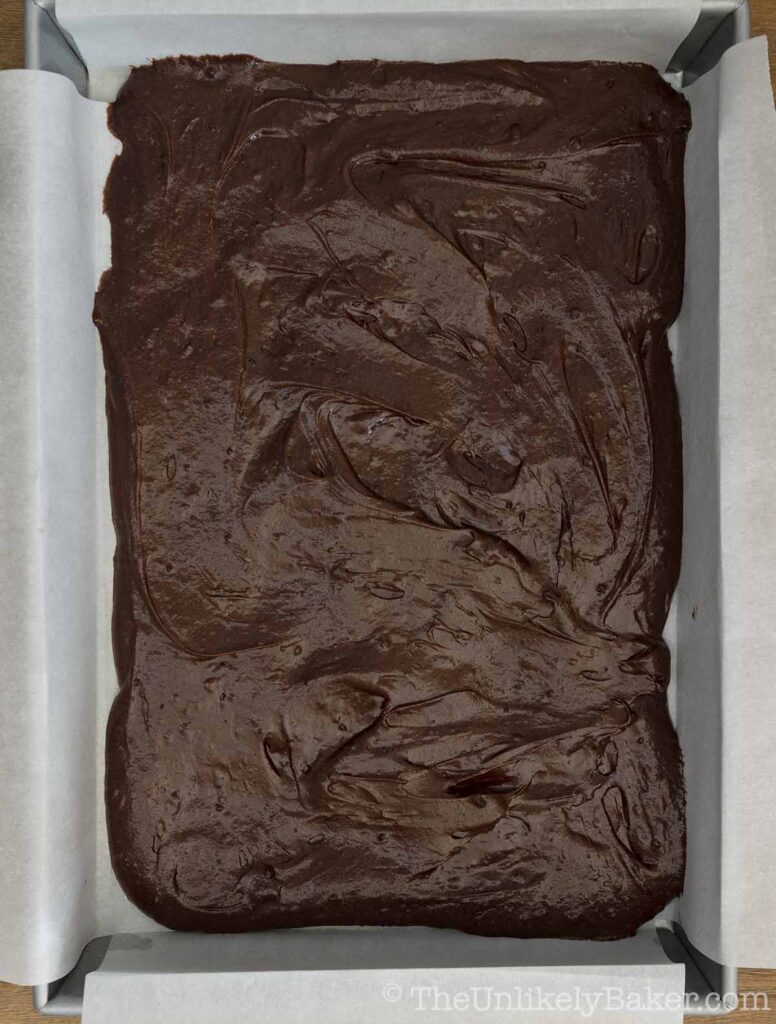 Baking caramel cream cheese brownies
BAKE. Now you're ready to bake! You'll need about 40 minutes in a 350F oven before the brownies are ready and your kitchen starts smelling pretty amazing. (This step is when I do my kitchen clean-up too. Just saying).
WAIT. You'll know the brownies are done when they're starting to brown at the edges but the centre still feels a little jiggly. You want a toothpick inserted in the middle to come out with minimal but crumbs. When in doubt, remember that it's always better to underbake than overbake brownies.
CHILL. This for me is the hardest part. You'll want to chill the brownies for a couple of hours. You can simply wait for it to completely cool on your counter before cutting into squares but trust me, a few hours in the fridge (I usually do mine overnight) do wonders.
ENJOY! Some of my taste testers like it at room temperature. Others straight cold out of the fridge. I absolutely love it cold. However and whenever you want to dive in, enjoy!
Give them out for Christmas!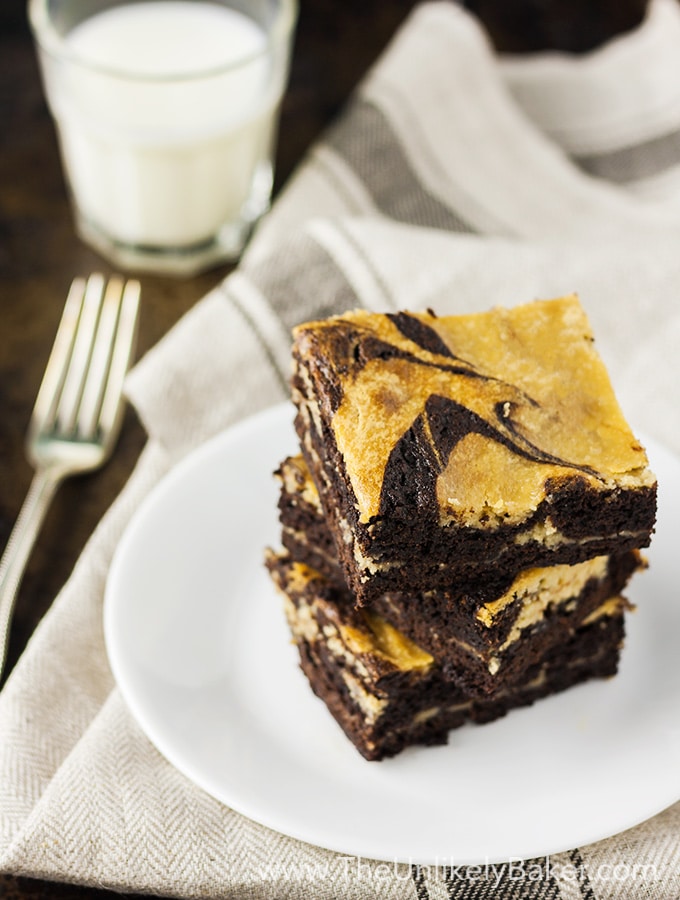 Spread the calories, I mean, the cheer this holiday season!
These brownies keep really well and would make for amazing gifts (like these bourbon pecan pie bars).
Or serve to company after dinner, over coffee, at breakfast why not? It's Christmas.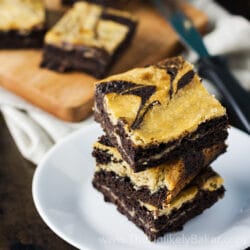 Salted Caramel Cream Cheese Brownies
These salted caramel cream cheese brownies are all your favourite things in one luxurious bite. These will, literally, earn you all the brownie points you will ever need!
Ingredients
For the Salted Caramel Cream Cheese:
Notes
The yield depends on how small or big you cut your brownies. They are very rich; a little goes a long way.
Remember: it's better to under-bake than over-bake brownies. They will continue to bake as they cool in the pan.
You can totally serve these brownies fresh from the oven (allow them to cool slightly). At this point, they will be soft and fudgy. They are best chilled before serving though, to allow the cream cheese filling to set. They will be fudgy and chewy and amazing.
See the post for the complete step-by-step photos.
Nutrition
Calories:
161
kcal
Carbohydrates:
28
g
Protein:
1
g
Fat:
6
g
Saturated Fat:
3
g
Cholesterol:
14
mg
Sodium:
127
mg
Potassium:
62
mg
Fiber:
1
g
Sugar:
21
g
Vitamin A:
158
IU
Calcium:
10
mg
Iron:
1
mg
Nutritional information are estimates only.
Tried this recipe? Leave a star rating today!
Also tag @iamtheunlikelybaker I'd love to see your creations.
Happy baking!
Did you make salted caramel cream cheese brownies? How do you like them? I'd love to hear from you in the comments section below.