This strawberry mango banana smoothie is summer in a glass! Delicious, refreshing and full of summer's favourite fruits, it's the perfect drink to enjoy on a spectacular summer day.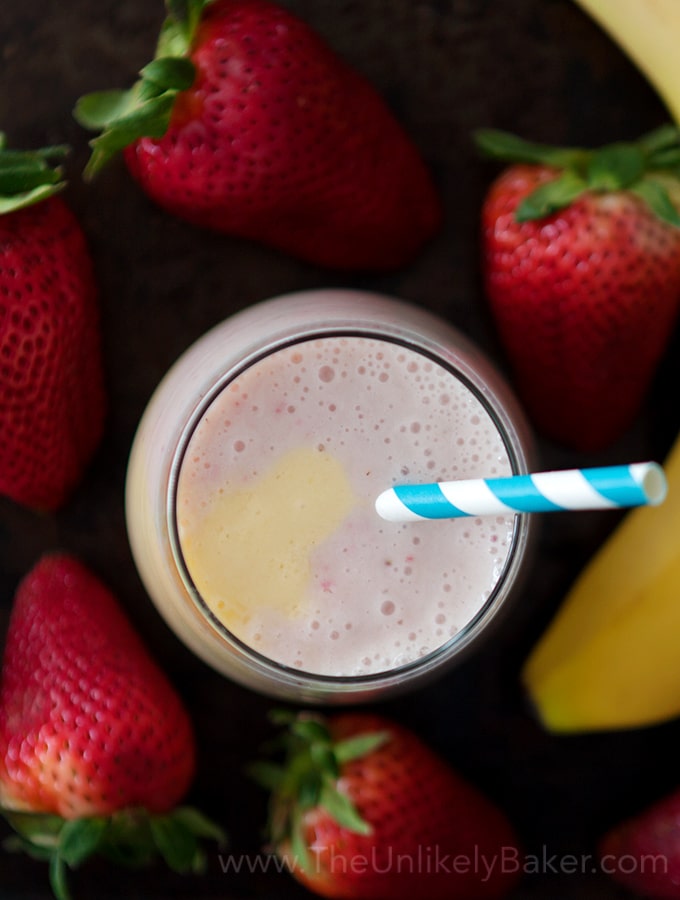 Welcome to summer! My favourite season is here at last (*jumping with joy*).
Last year we did a no-bake August when we did not turn our ovens on at all. This year let's do a no-bake summer! Who wants to be cooped up in a hot kitchen anyhow when you can be hot outside lol.
So from now until the end of August, let's make a pact to spend as little time indoors and as much time outdoors basking in glorious sunshine. In Canada these warm summer months are precious so I am beyond excited.
This doesn't mean we won't be enjoying delicious treats. Just the opposite! You can look forward to no-bake goodies from here on out. From smoothies to no-bake desserts to grilled favourites. Let's get started!…