This sweet potato breakfast hash is delicious and filling. And with all the best things about breakfast – potatoes, sausages, bacon and eggs – in one pan, it's a great way to start your day!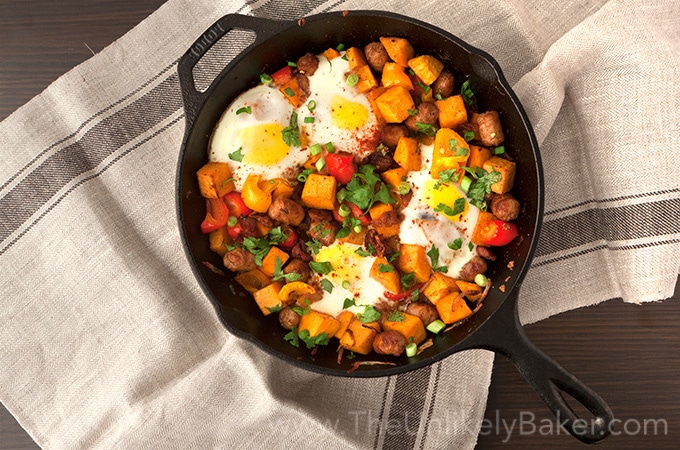 Let me start with this disclosure: I did not make this sweet potato breakfast hash. Red did.
Those of you who know me and who've followed my blog know that I cannot cook (our stove hates me and hot oil scares me) so Red does all the cooking at home.
I will still take credit for the recipe though. I mean, I deserve it! Have you ever followed around a grumpy cook, constantly asking "what are you doing now?" in the hopes of documenting a recipe? And then proceeding to take pictures of the food while said cook who you've annoyed all morning sits there giving you the evil eye, waiting, hungry and grumpier than ever?
I think not. So say no more. I do what I must to bring you the best, the most delicious recipes. And delicious, this sweet potato breakfast hash is!…