Here's an easy pandesal recipe so you can make the quintessential Filipino bread roll at home. It's crunchy outside, soft and fluffy inside, perfect with butter or dipped in your morning coffee.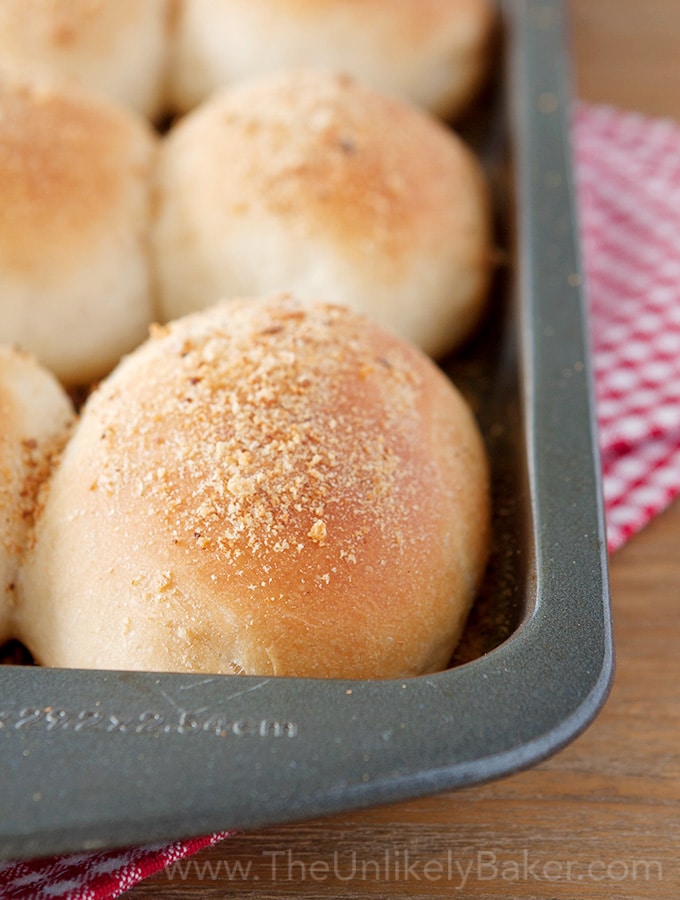 Are you a Filipino living abroad like me? Then you're probably thinking why bother making pandesal at home when you can get them pretty easily at the Asian store. One reason: nothing beats the smell of freshly baked pandesal filling your kitchen.
And it's not just any smell. It's THE smell. One sniff of freshly baked pandesal and I'm back at my nanay's dining table, eating pandesal filled with Lily's Peanut Butter that she prepared for me after school. Or it's a Sunday morning and I'm happily eating pandesal (out of those little brown paper bags) that my mom bought from the local panaderia after church.
Not a Filipino? Then you are in for a treat. Unlike dinner rolls or the regular loaves of bread we get, this recipe for Filipino bread rolls is egg-free, has a very subtle hint of sugar and salt, crunchy outside and soft inside. It's certainly unique and absolutely delicious. Give it a go and find out why Filipinos all over the world love it.…