All the macaroni soup recipes you need to keep warm this season! From tomato macaroni soup to beef macaroni soup to soups you can make in your Instant Pot, I have all the pasta soup recipes you need to chase the winter blues away.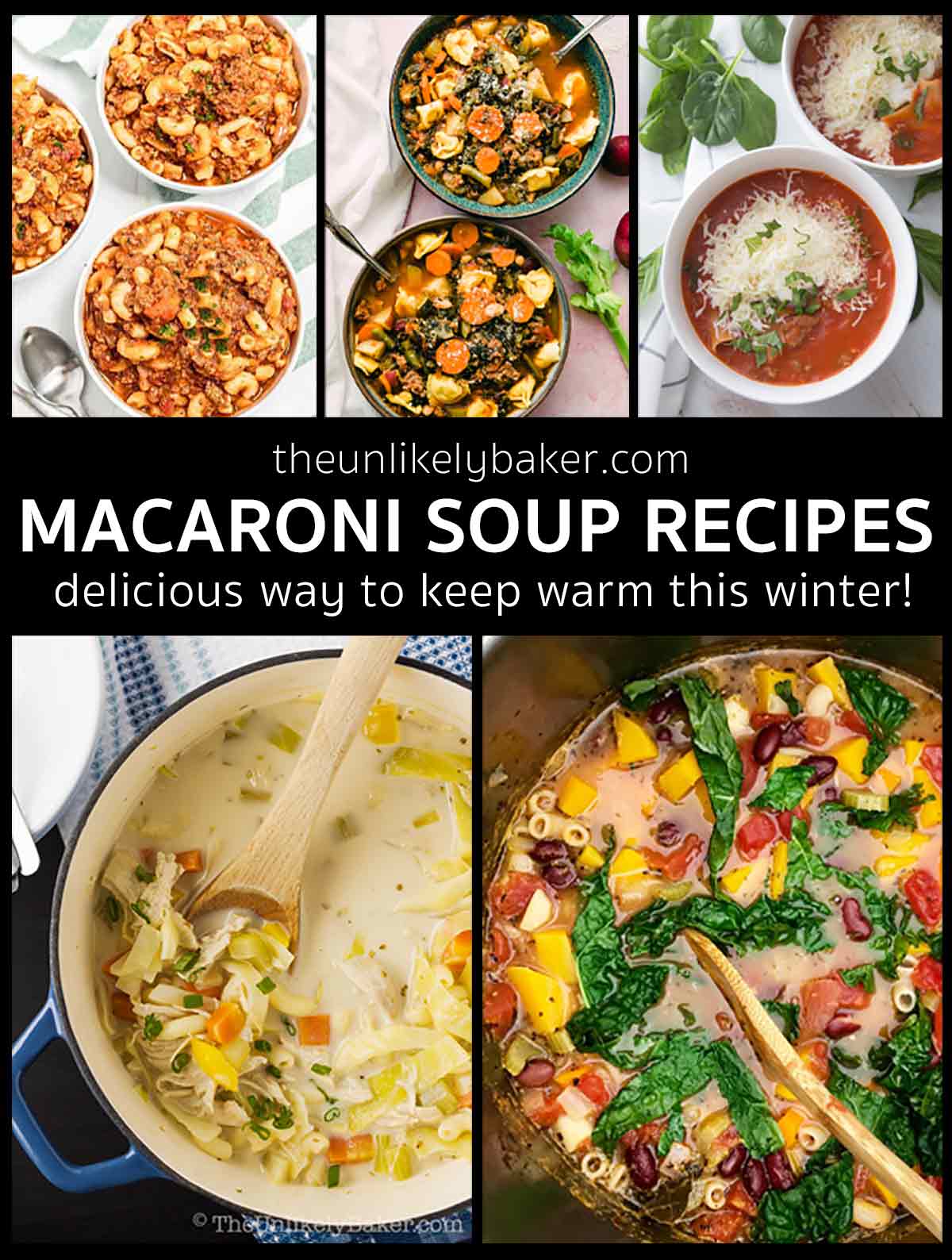 Winter is here. And for us, it tends to stay a while!
Which is why we love soups, especially macaroni soups. They are hearty and filling, and oh so warm! Perfect on a cold winter day.
Happy cooking! I hope these pasta soup recipes help keep you warm this winter and all year.
Did you make any of these pasta and macaroni soup recipes? I'd love to hear from you in the comments section below.
And if you're looking for more ways to keep warm this season, check out this delicious collection of the best warm winter drinks. From hot chocolate to cider to cocktails, they're a lovely (and sometimes boozy!) way to keep warm.