Unique cupcake recipes perfect for birthdays, baby showers, bridal showers and more. From creative flavour combinations to the most luxurious buttercream recipes to unexpected cupcake fillings, get ready to indulge in the wonderful world of little cakes.
(If you're looking for the classics, check out this recipe for delicious easy vanilla cupcakes — everyone's childhood favourite! Or this recipe for chocolate peanut butter cupcakes if you're craving something chocolatey. In the mood for salted caramel? These salted caramel cupcakes will do the trick.)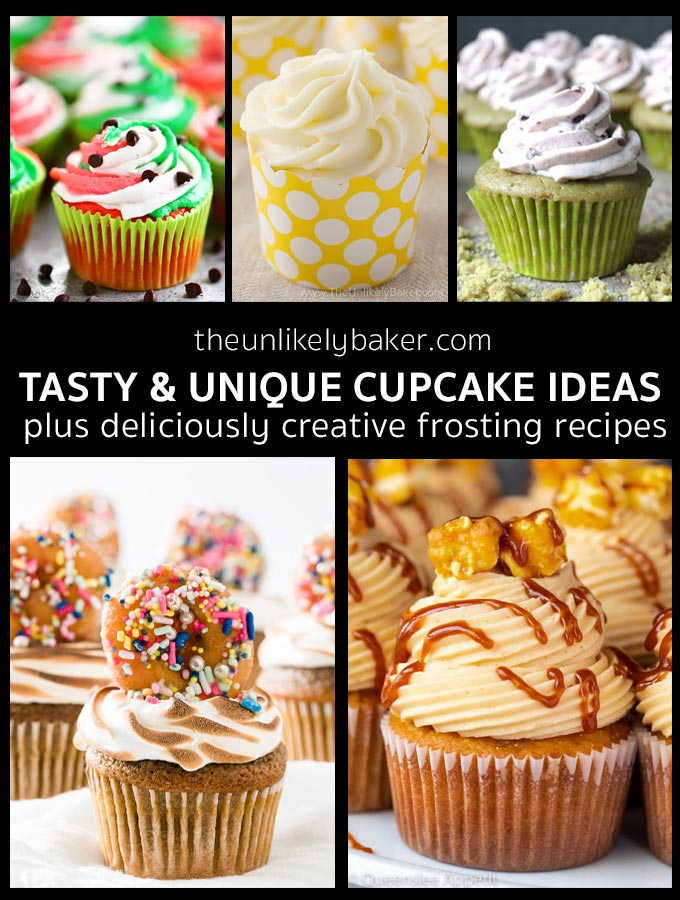 Hello everyone! Just like that, summer is over and fall is upon us.
Which also means Halloween, Thanksgiving, Christmas and everything in between is right around the corner…baking season has begun!
To kick things off, I have a collection of delicious cupcake recipes for you. But not just any cupcake recipe, what we have here are the most creative, the most unique and the tastiest cupcake recipes around.
So hold on to your whisks and your aprons, this is going to be one fun and scrumptious cupcake ride.
Cupcakes are great because not only are they individual-sized (no sharing lol), they're also easier to bake than regular-sized cakes.
So this holiday season (or any time of the year), bake some wonderfully unique cupcakes and make someone's day (including your own!) a little brighter.
Happy baking!
Did you make any of these unique cupcake recipes? I'd love to hear from you in the comments section below.
And let's get social! Find me on Facebook, Pinterest, Instagram, Twitter and Flipboard.