If you're looking for the ultimate list of Filipino bread recipes and other bakery favorites, this is it! From pandesal to ensaymada to Spanish bread, find everything you need to make the best homemade bread here — ingredients, procedures, step-by-step pictures. I add a lot of baking tips and FAQs too!
(Check out this delicious collection if you're craving for Filipino desserts.)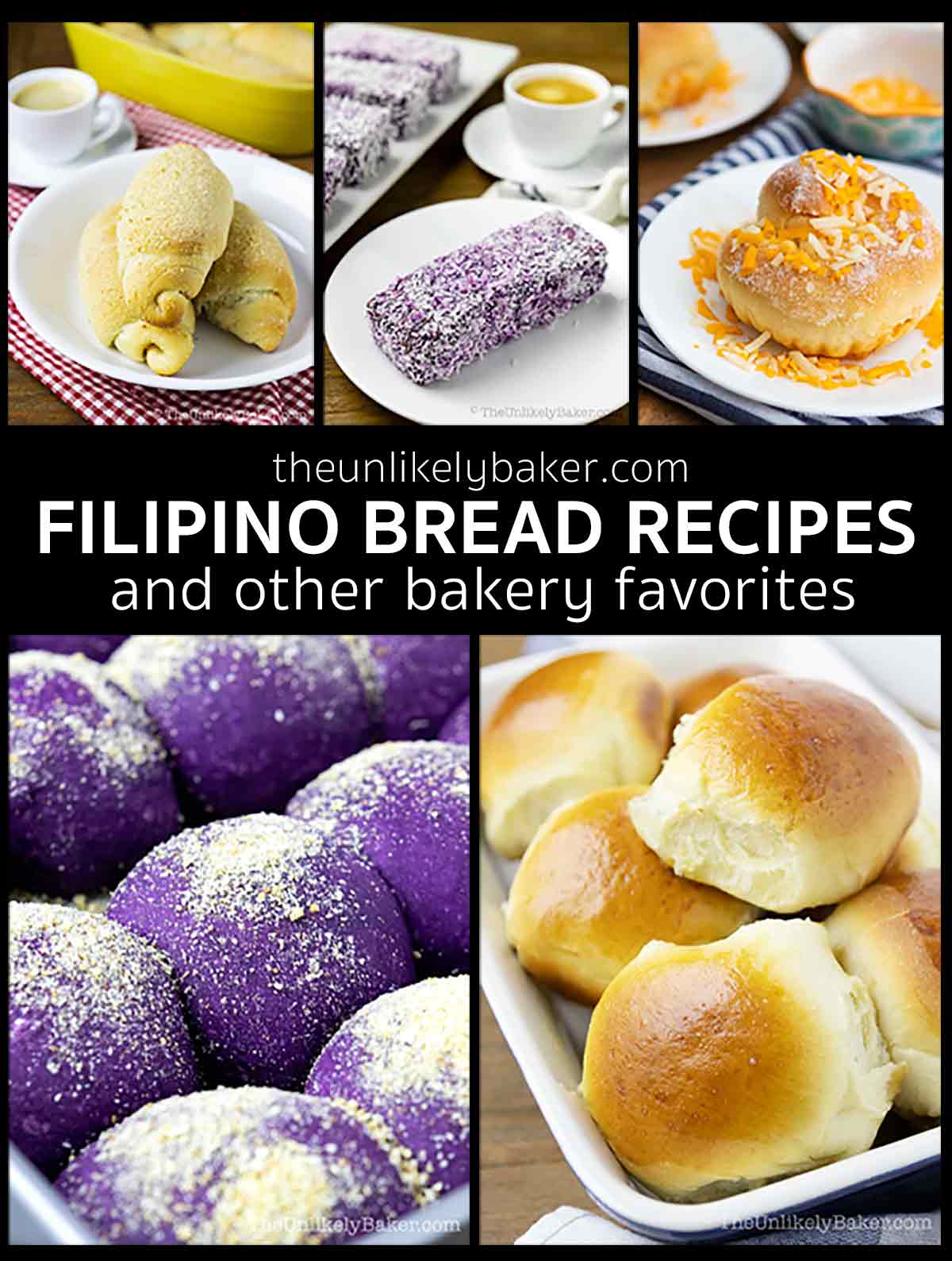 If you love baking traditional Filipino breads and pastries, you've come to the right place.
Filipino bread can range from the classic and simple — like pandesal, which doesn't contain eggs and ube bars, which is made without yeast — to really special ones they can almost be considered dessert, like ube bread and pan de coco.
We also have bakery favorites here – typical treats you'll find at your local panaderia like egg pie and pianono.
Whatever you decide to try, hope you enjoy! These recipes are tried and tested and taste just like the ones from home.
I hope you like this recipe collection. Bookmark it for easy reference! And come back often as I add more recipes to it.
Happy baking!
Did you make one of these recipes? What's your favorite? I'd love to hear all about it. Leave a comment or tag me on Instagram or Facebook. I'd love to see your creations!