You don't need frosting or glaze on this delightful Meyer lemon ricotta pound cake. Sweet and salty, soft and moist, it's perfect with your coffee in the morning or your favourite tea in the afternoon.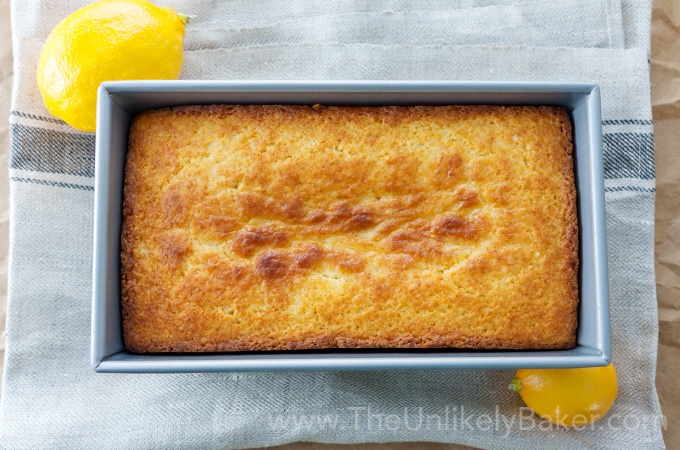 Can you smell that? Spring is in the air! Well, at least a preview of spring.
We had a glorious weekend – sunshine and double-digit temperatures. I'm sure the wind chill and gloom will return but hey, for now, smiles all around. So how about we continue with our lemon journey?
Because lemons remind you of warm days and sunshine. And also because I got carried away and bought more Meyer lemons
than I know what to do with. Teehee. So come and bake a Meyer lemon ricotta pound cake with me! It is delicious and I promise it will brighten up your day no matter the season.
No ingredient wasted
You might remember from some of my earlier posts that we have a slight bulk buying…situation (really, who can resist grabbing that bag of Meyer lemons when it's cheaper than buying them by piece? No matter that I end up with 15 extra lemons. Lemons are great. I love lemons).
So we've learned to be creative in the use of ingredients and in finding ways to preserve them so they don't go bad on us.
Freezing lemon juice and lemon zest
Take lemons, for example. I've mentioned when I shared how to make homemade lemon curd that I freeze extra lemon juice and zest. It's so convenient and that way I have a stash of Meyer lemons months after they're gone from the stores.
What I do is measure 2 tablespoons of juice, put them in ice cube trays then once they're frozen, transfer them to Ziploc bags
. The zest just goes straight into a smaller bag. And that's it! Of course fresh is always best but frozen is not bad at all. Like I said, nothing is wasted in the TUB household.
What to do with extra ricotta cheese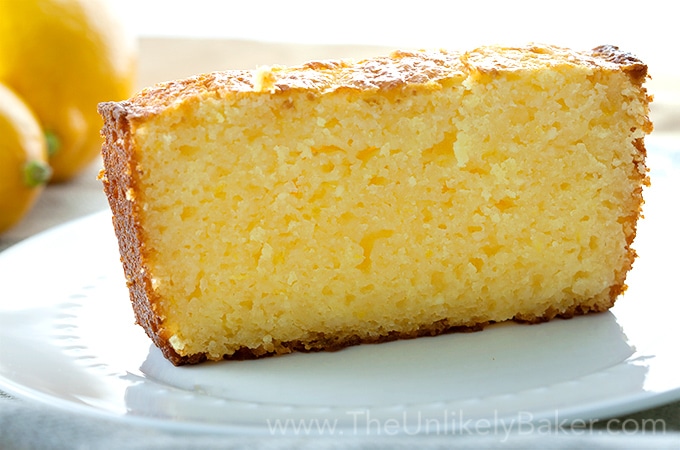 That container of ricotta cheese escaped our notice though. It was a few days past its "Best Before Date" (what does that mean anyway) but I've found that unless it smells funky (or funkier, in the case of cheese) or has mold in it, then it's still good (maybe you've also read about our magic fridge when I made these Fresh Blueberry Ricotta Bars).
Note that this has no scientific basis at all; just nose logic. Like Gandalf (did you get that reference? Let's be BFFs!).
Meyer lemon ricotta pound cake
Anyway, Red didn't want to make lasagna (which was what that ricotta cheese was for in the first place) so I had to find a way to use it. Enter this Meyer lemon ricotta pound cake. I already have my go-to Classic Buttermilk Pound Cake Recipe which I am perfectly happy with but this new recipe needed just the right amount of cheese that I had on hand. So off we go.
Lemons vs. Oranges
This recipe was originally made with oranges. It's a recipe from one of my favourite chefs, Giada De Laurentiis (like this lovely Lemon Ricotta Muffins Recipe) and you can find the original recipe here. But since, you know, I have a borderline obsession with lemons I made it a lemon cake and it turned out wonderfully!
1 pound cake, 2 pound cakes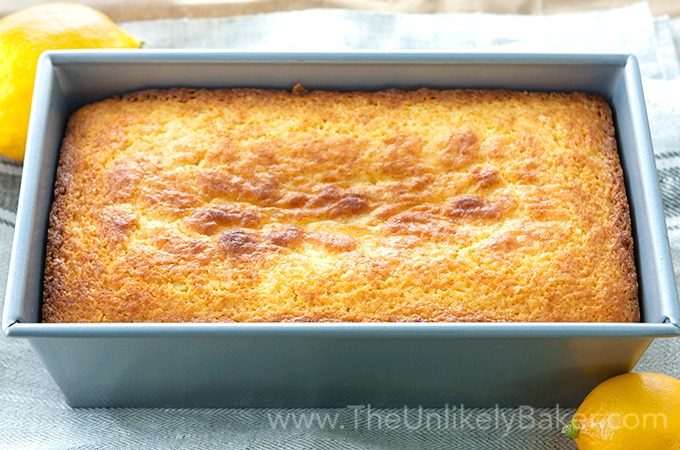 The texture of this Meyer lemon ricotta pound cake is crumblier than my buttermilk pound cake; it's also softer. The cake has a nice crunchy crust while the inside remained light and very moist. It also has the sweetness of Meyer lemons and the saltiness of ricotta cheese. Sweet and salty – always a winner in my books!
So now I have two lovely pound cake recipes in my collection: one I can make when I have extra buttermilk, another when I have extra ricotta cheese. Awesome. Try it! It's lovely with coffee, tea or on its own. No frosting is needed, it's delicious.
Meyer Lemon Ricotta Pound Cake
No frosting or glaze is needed in this delightful Meyer lemon ricotta pound cake. Sweet and salty, soft and moist, it's perfect with coffee or tea.
Ingredients
1 1/2 cups all purpose flour
2 teaspoons baking powder
1 teaspoon salt
3/4 cup unsalted butter, room temperature
1 1/2 cups ricotta cheese
1 1/2 cups granulated sugar
3 large eggs, room temperature
1 teaspoon vanilla extract
1 teaspoon Meyer lemon zest (see notes)
2 tablespoons Meyer lemon juice
Instructions
Preheat oven to 350F. Generously grease the bottom and sides of a 9x5 inch loaf pan and set aside.
In a medium bowl, combine 1 1/2 cups flour, 2 teaspoons baking powder and 1 teaspoon salt. Set aside.
Using a handheld electric mixer or a stand mixer fitted with the paddle attachment, beat 3/4 cup butter, 1 1/2 cups ricotta cheese and 1 1/2 cups sugar on medium-high speed until incorporated, 2-3 minutes. The mixture will look like scrambled eggs at this point and that's OK!
Switch to low speed and add the eggs one at a time until combined. Then add 1 teaspoon vanilla, 1 teaspoon lemon zest and 2 tablespoons lemon juice.
Once your wet ingredients are incorporated, add your flour mixture a little a time until just combined. Do not over beat.
Transfer your batter into your pan and bake for 50-60 minutes or until a toothpick inserted in the centre comes out with minimal crumbs (see notes).
Cool in the pan for 10-15 minutes then transfer to a wire rack to cool completely.
Notes
You can substitute the same quantity of zest and juice from regular lemons.
If you notice that your cake is getting too brown too fast, you can cover the top loosely with aluminum foil midway and continue baking.
https://theunlikelybaker.com/meyer-lemon-ricotta-pound-cake/
This delicious recipe brought to you by www.TheUnlikelyBaker.com | (c) 2016-2017
(Recipe adapted from The Food Network)
Happy baking!
Did you make Meyer lemon ricotta pound cake? How'd you like it? I'd love to hear from you in the comments section below.
If you're craving for something not lemony, try these. They'll brighten up your day too!
And let's get social! Find me on Facebook, Pinterest, Instagram, Twitter, Google+ and Flipboard.
Or subscribe so you don't miss a recipe. I promise I don't spam (I hate spam too).
Do you want to improve your food photography, monetize your blog or start your very own food blog? Check out my Blogging Resources.