No bake lemon cheesecake – light, creamy, so easy to make. Lemon curd filling, scrumptious Oreo cookie crust, whipped cream topping. Perfect!
(Can't get enough of lemon desserts? Then you would love this lemon cheesecake recipe, one of the most popular recipes on the blog – it's been shared more than half a million times and counting!)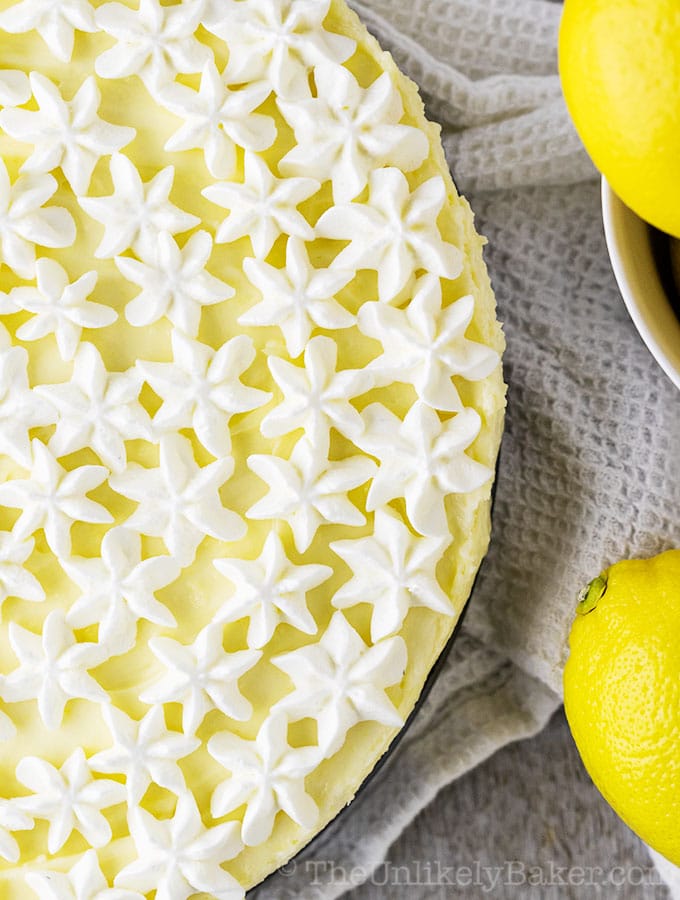 I love lemon desserts. I know I always say that but I really, really do. I prefer lemon over chocolate, which I also love, so that's saying something.
This no bake lemon cheesecake is another no bake lemon dessert that I have been happily recipe testing. And now it's finally ready for you.
It's so easy to make – which is important to us here at TUB. The simpler the better.
It's so dang delicious – equally, if not more, important. We make sure all the recipes here are tested and sent out to our volunteer taste-testers for feedback and necessary adjustments.
And thanks to the homemade lemon curd filling, it's just the right amount of sweet and tart. Let's get to it!
How to make no bake lemon cheesecake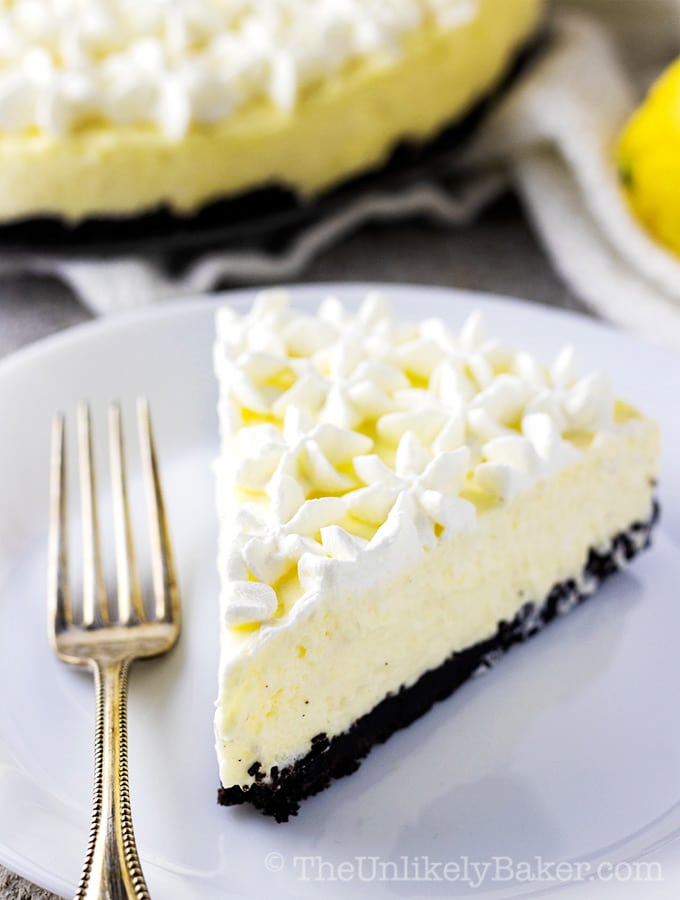 Watch the video to see how to make this easy lemon cheesecake step by step! It essentially has two components.
Oreo cookie crust
First you need to prepare the crust.
Just mix all crust ingredients in a bowl until everything is evenly moist, almost resembling wet sand. Then pack it tightly onto the bottom of your springform pan lined with parchment paper.
Set that aside while you work on your cheesecake filling.
Usually, you would use a graham cracker crust for this kind of cheesecake…and you could…but believe me when I say the Oreo cookie crust here is so much better. Chocolate and lemon – who knew we could get the best of both worlds?
Lemon curd cheesecake filling
To make the cheesecake filling, you simply need to beat all cheesecake ingredients – except the whipped cream – using either a handheld electric mixer or a stand mixer fitted with the paddle attachment. You know you're done when the mixture is smooth and well incorporated.
Then gently fold your whipped cream into your cheesecake mixture, transfer to your springform pan and smoothen the top.
I love this cheesecake filling because it's base is homemade lemon curd. You can buy a ready-made jar from the store but I encourage you to try making your own lemon curd – so easy, so much more delicious and packed with lemon flavour.
It's best to chill the cheesecake overnight. And the waiting? That's always the hardest part!
No bake cheesecake tips for success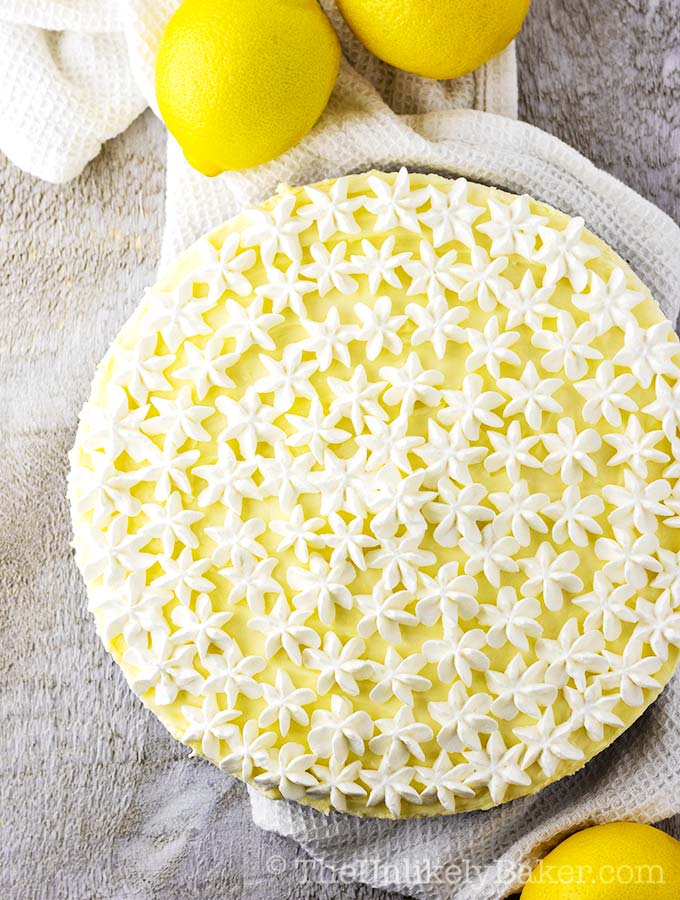 Making no bake cheesecakes is definitely easier than making baked cheesecakes. You don't have to worry about water baths, about the tops cracking, or about the whole baking thing, period.
Baked cheesecakes are awesome, but sometimes you just don't want to deal with all that jazz, you know?
There are still a few things you need to remember though, for perfect no bake cheesecakes every time.
Always use room temperature cream cheese
Whether you're baking your cheesecake or not, using room temperature cream cheese is a must. It just makes it easier for you to beat the mixture and results in a smoother filling.
The ingredients won't combine as easily if you're working with a cold block of cream cheese. And you will most likely end up over beating it. (Plus, your arms will hate you.)
No bake lemon cheesecake without gelatin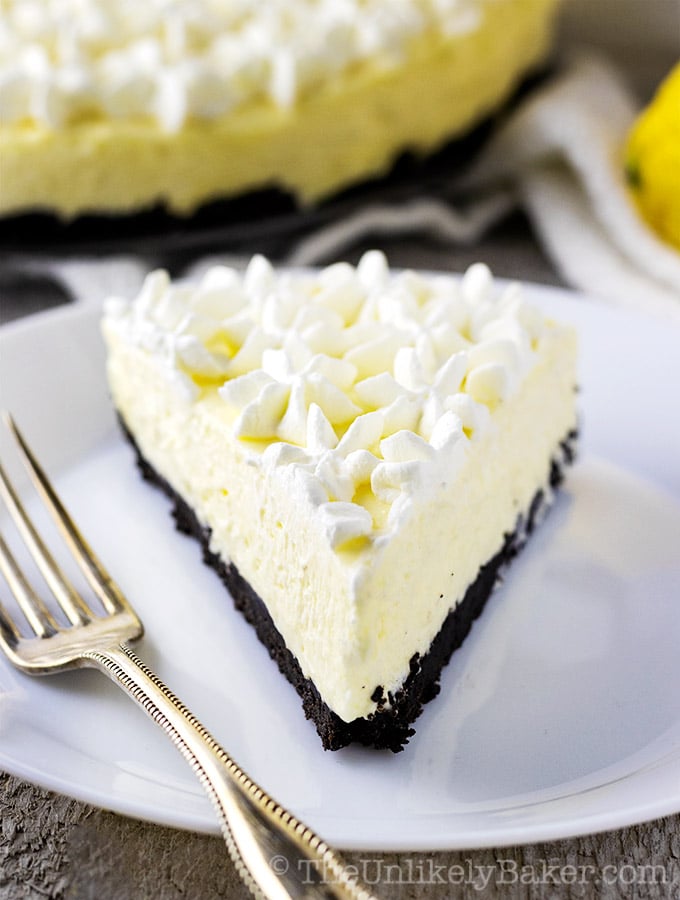 My one pet peeve about no bake cheesecakes is that sometimes their texture is closer to mousse than cheesecake.
I solved that problem when I made my no-bake mini cheesecakes – the texture was so close to traditional New York-style baked cheesecakes that nobody could tell they were no bake when we served them!
I follow a basic, time-tested guide: cream cheese + base flavour (for example, pumpkin puree for that pumpkin cheesecake I made for Thanksgiving) + heavy whipping cream.
No gelatine, no jello, no fillers. I find that I prefer this texture.
How to make sure your cheesecake sets properly
If you're worried that your cheesecake won't set properly without gelatine, just make sure you use heavy cream (fat content between 36 and 40%). And that you whip it properly to stiff peaks.
You can't substitute low fat cream because you just won't achieve the volume you need.
And to get that nice volume, make sure that:
Your heavy whipping cream is chilled
Your whisk is chilled
And your bowl is chilled before you start whipping
Also, when you're folding the whipped cream into your mixture, do so gently so you don't deflate it.
Why won't my cheesecake set properly?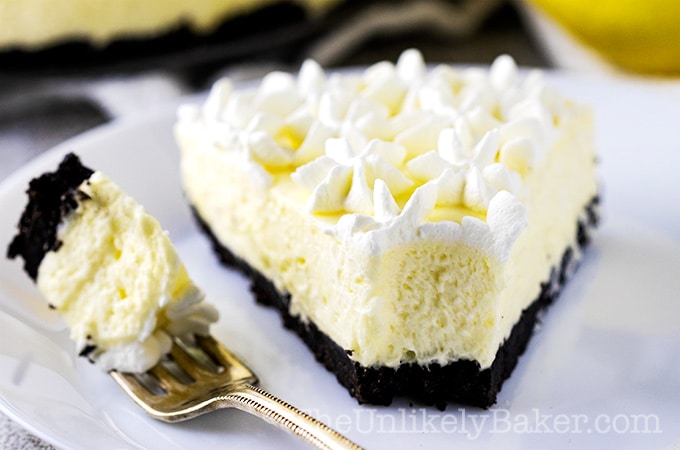 Life doesn't always turn out the way we want though. And sometimes, no matter what we do, a cheesecake just refuses to set.
Maybe we made a mistake with the whipped cream. Maybe we put too much lemon curd and it threw the ratios off.
Whatever it is, there are easy fixes. You can try to freeze the cheesecake instead of chilling it in the fridge. Take it out after a few hours and see if you can get a clean slice.
Still a no? Then do what bakers do – improvise! I do it all the time (example: instead of calling it cookies, I call it crumble lol).
So instead of serving it sliced on a plate, serve it in bowls, or in nice little mason jars, parfait-style. It will still be delicious and nobody will ever know.
Easy no bake dessert recipes
If you're ever not in the mood to bake but still want (or need!) a stunning and delicious dessert, no worries, I got you. Just try any of these delicious no bake dessert recipes and satisfy your craving without baking!
If you're looking for something fruity and refreshing, make some fresh strawberry cheesecake mousse. It's bursting with the sweet, wonderful flavours of strawberries.
And do you see that gorgeous pink colour? That's all-natural!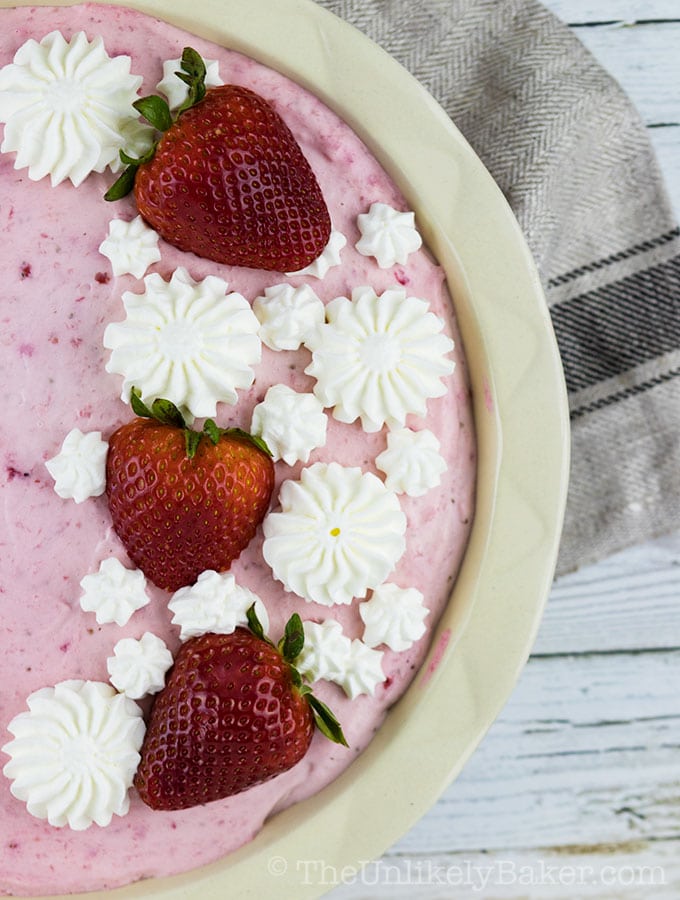 Go on vacation with this no bake pineapple coconut cream pie – it tastes like the tropics! So creamy and refreshing.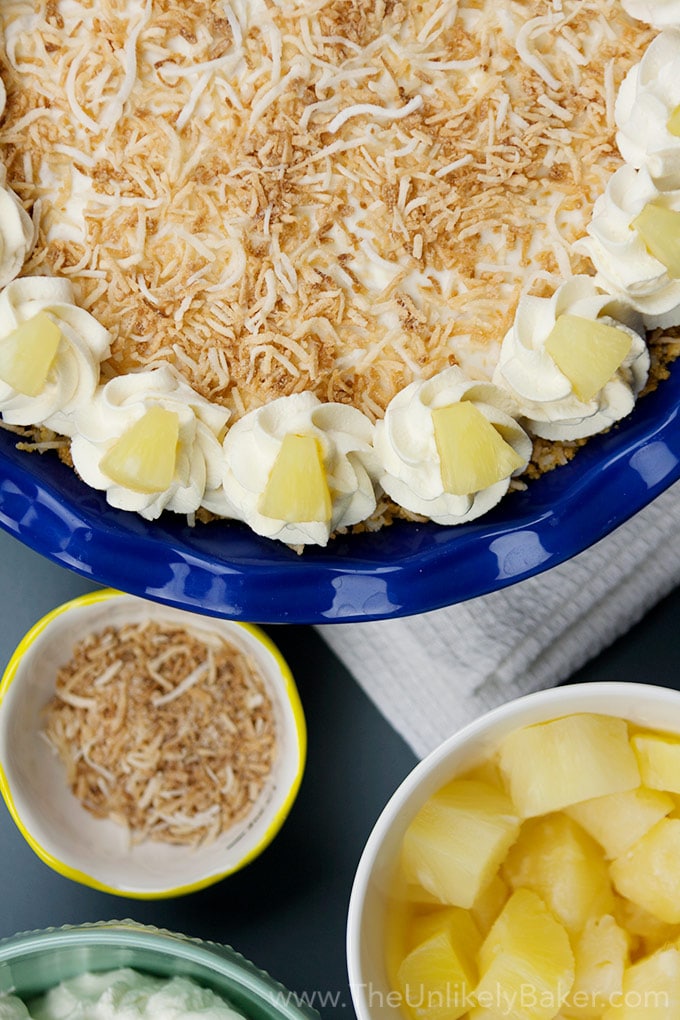 This orange cheesecake is so easy to make, incredibly creamy, and bursting with bright and vibrant orange flavour.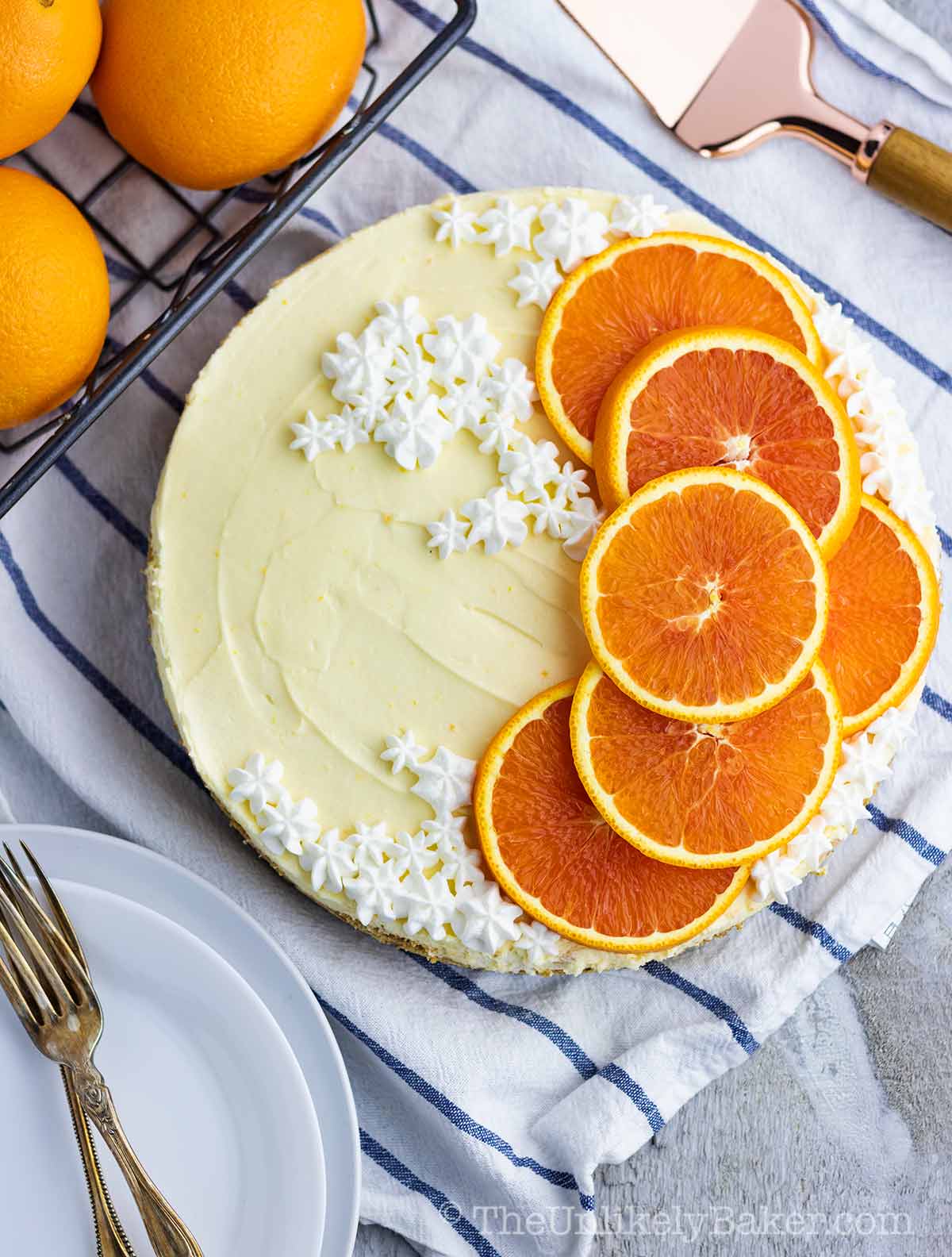 And if you're in the mood for something boozy, this Bailey's chocolate mousse pie is chocolatey and will make you feel a little woozy! It also has those chocolate specks in it, which I love.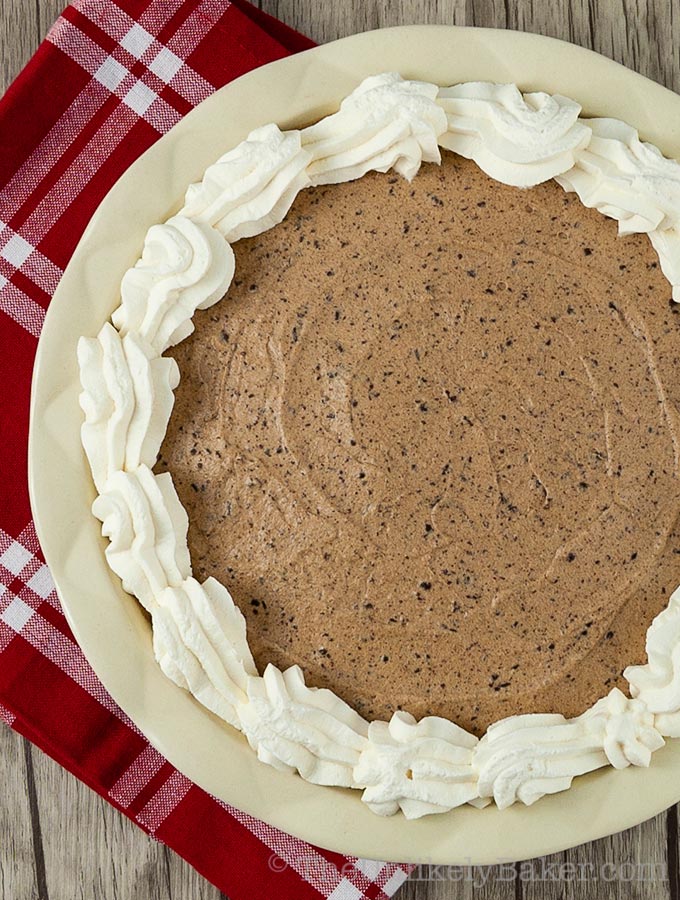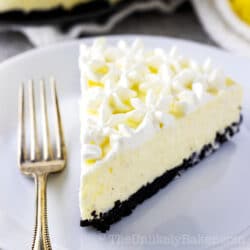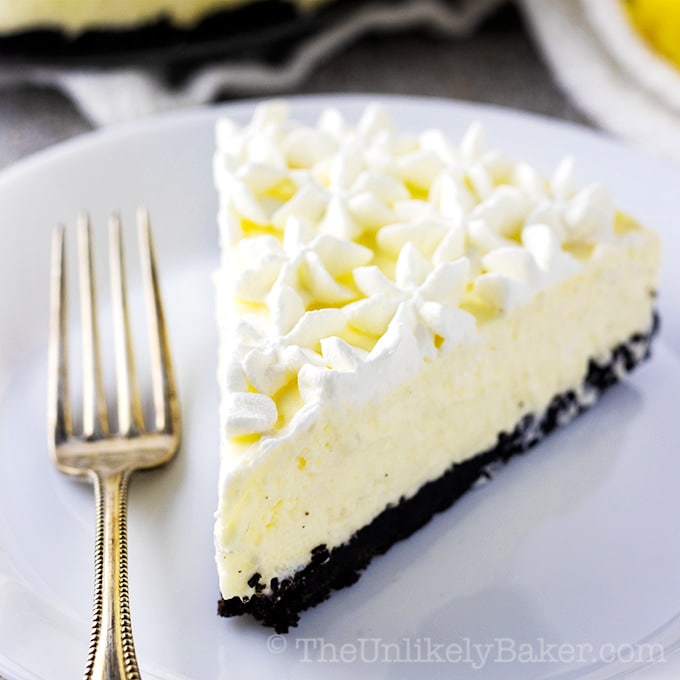 No Bake Lemon Cheesecake
No bake lemon cheesecake – light, creamy, so easy to make. Lemon curd filling, scrumptious Oreo cookie crust, whipped cream topping. Perfect!
Ingredients
For the Oreo Cookie Crust:
For the Lemon Curd Cheesecake Filling:
1

8-oz block

cream cheese

room temperature

1

cup

lemon curd

½

cup

granulated sugar

1

cup

heavy cream

whipped to stiff peaks
Instructions
In a medium bowl, stir all crust ingredients until evenly moist (resembling wet sand). Transfer to your prepared pan. Make sure to pack the crust firmly and evenly on the bottom of the pan. Chill while you prepare the filling.

Fold in your whipped cream until combined. Transfer to your pan and smoothen the top.

Chill 6-8 hours, preferably overnight. Serve with whipped cream (optional).
Nutrition
Calories:
473
kcal
Carbohydrates:
46
g
Protein:
2
g
Fat:
31
g
Saturated Fat:
17
g
Cholesterol:
76
mg
Sodium:
229
mg
Potassium:
47
mg
Sugar:
33
g
Vitamin A:
815
IU
Vitamin C:
0.2
mg
Calcium:
31
mg
Iron:
0.7
mg
Nutritional information are estimates only.
Happy no-baking!
Did you make no bake lemon cheesecake? I'd love to hear from you in the comments section below.