These chocolate ricotta muffins are the perfect excuse to eat chocolate for breakfast. Packed with intense chocolate flavour, it's an awesome way to start the day, a great midday pick-me-up snack, a fantastic reward at day's end. It's a wonderful all-day treat!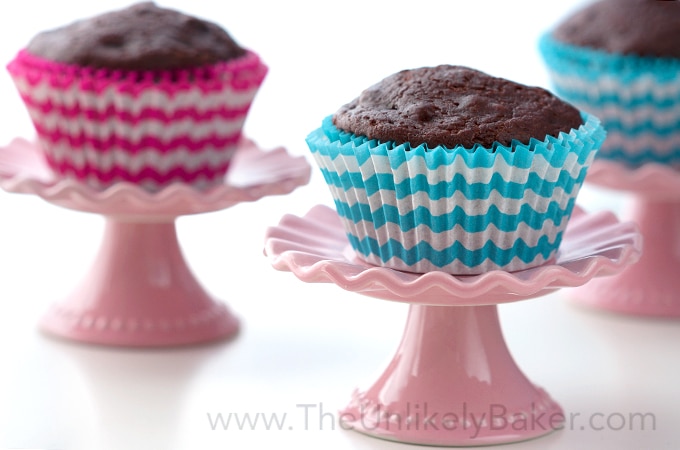 Ah chocolate. Something we can universally agree on. If you follow my blog you'd know I'm on Team Lemon but still love a good chocolate recipe.
And if you've ever baked with chocolate you'd know that very few things can beat the smell of chocolate goodies baking. Isn't it wonderful? I just hate the clean-up (chocolate explosions, anyone?). I guess you can't have everything!
Chocolate ricotta muffins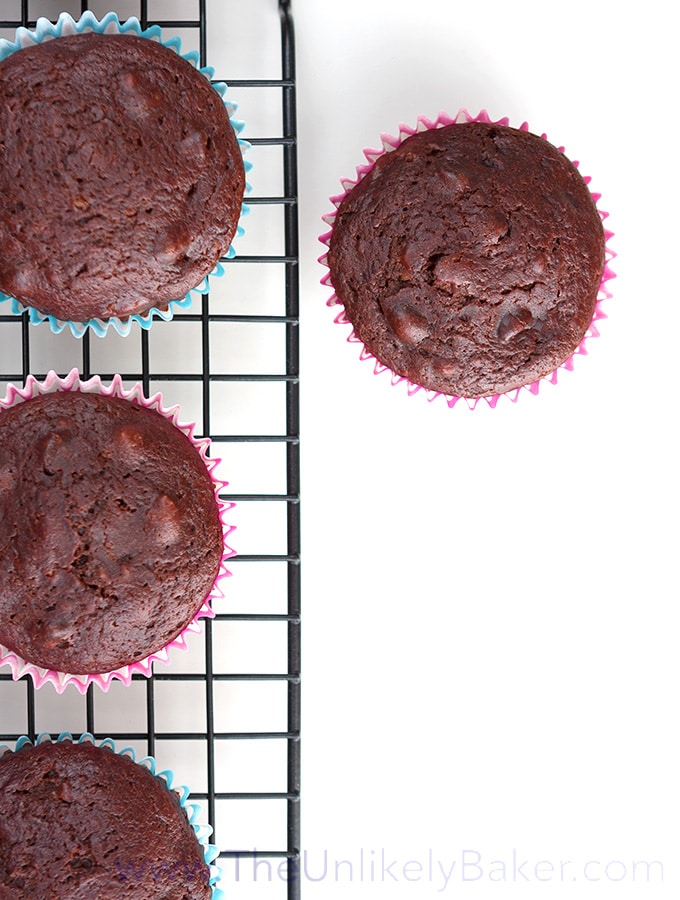 On Monday, I shared a bright and vibrant lemon ricotta muffins recipe and I promised all you chocolate lovers a chocolate version. And here they are! Bursting with chocolate chips and walnuts too. If you ever needed an excuse to eat chocolate for breakfast, this is it.
Chocolate for breakfast?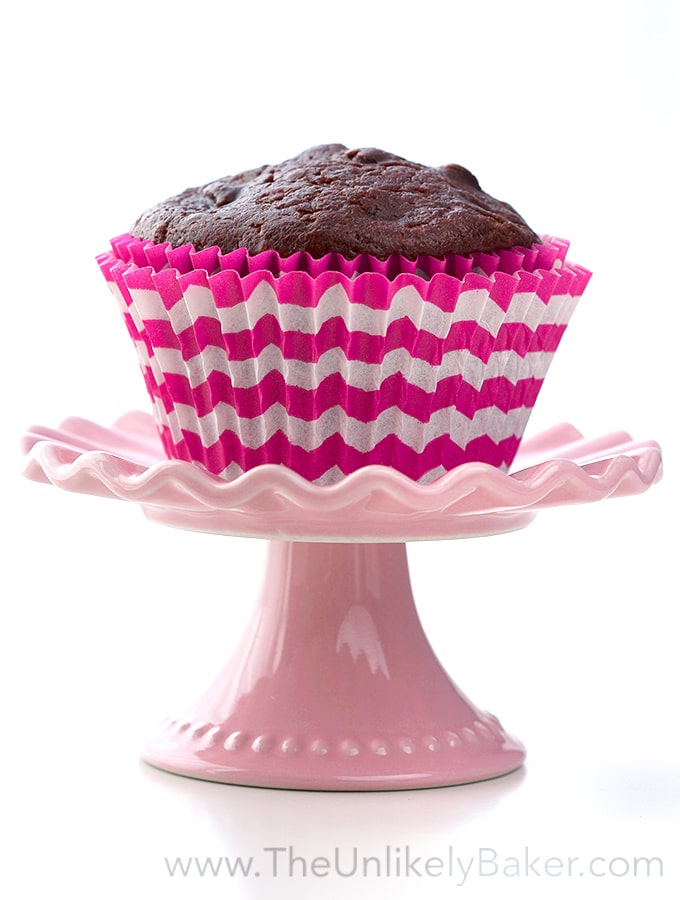 I'm not saying you should. But you could. And who said we couldn't anyway? We definitely should. Just one. Maybe two. With a perfect cup of coffee or tea. Because these chocolate muffins are amazing. I think ricotta cheese makes all the difference TBH.
Ricotta the magic ingredient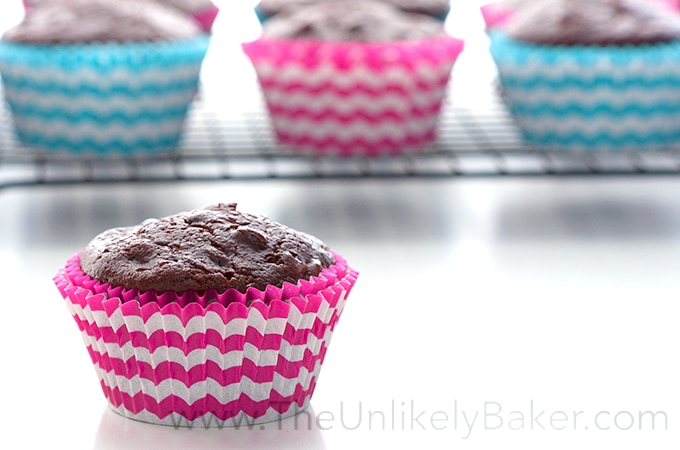 I am becoming such a huge fan of ricotta cheese in baking. It has a very distinct yet subtle taste that makes it perfect to pair with a whole slew of ingredients. And it does wonders for the texture too.
More ricotta recipes are coming but for now let's focus on these rich and decadent chocolate ricotta muffins. That you can eat for breakfast. Or not. But you should definitely bake some. That way you can grab one anytime of the day you like.
Chocolate Ricotta Muffins
These chocolate ricotta muffins are the perfect excuse to eat chocolate for breakfast. Packed with intense chocolate flavour, it's an awesome way to start the day.
Ingredients
1 cup ricotta cheese
2 large eggs, room temperature
1 1/3 cups milk, room temperature
1 tablespoon vanilla extract
1/2 cup unsalted butter, melted and cooled
2 cups all purpose flour
1 1/4 cups granulated sugar
2 teaspoons baking powder
1/2 teaspoon salt
2/3 cup cocoa powder (I used Dutch processed), sifted
1 cup bittersweet chocolate chips
1 cup roughly chopped walnuts
Instructions
Preheat oven to 350F. Prep 2 muffin pans by lining the cups with paper liners (this recipe yields 14-16 muffins so you would need 2 standard muffin pans).
In a medium bowl, whisk 1 cup ricotta cheese then add the eggs one a time and beat until each one is well combined. Stir in 1 1/3 cups milk, 1 tablespoon vanilla extract and 1/2 cup melted butter until fully incorporated. Set aside.
In a large bowl, whisk 2 cups flour, 1 1/4 cups sugar, 2 teaspoons baking powder, 1/2 teaspoon salt and 2/3 cup cocoa powder. Add your ricotta mixture and stir until just blended. Finally, fold in 1 cup chocolate chips and 1 cup walnuts. Be careful not to over mix the batter.
Transfer and evenly divide your batter into your muffin cups, putting about 3 tablespoons into each one (the cups will be almost full).
Bake for 20 minutes or until a toothpick inserted in the centre comes out with minimal crumbs. Cool in the pan for 5 minutes then transfer to a wire rack to cool completely.
http://theunlikelybaker.com/chocolate-ricotta-muffins/
This delicious recipe brought to you by www.TheUnlikelyBaker.com | (c) 2016
(Recipe adapted from Joy of Baking)
Happy baking!
Did you make chocolate ricotta muffins? Tell me about it in the comments section below. I'd love to hear all about it. What's your favourite chocolate breakfast treat?
Here are more chocolatey treats you might like:
And let's get social! Find me on Facebook,  Pinterest,  Instagram,  Twitter,  Google+  and  Flipboard.
Or subscribe so you don't miss a recipe. I promise I don't spam (I hate spam too).
Do you want to improve your food photography, monetize your blog or start your very own food blog? Check out My Blogging Resources.