32 stunning holiday cakes that will make you not want to bring pie for potluck this year. Let the countdown to Thanksgiving and Christmas begin!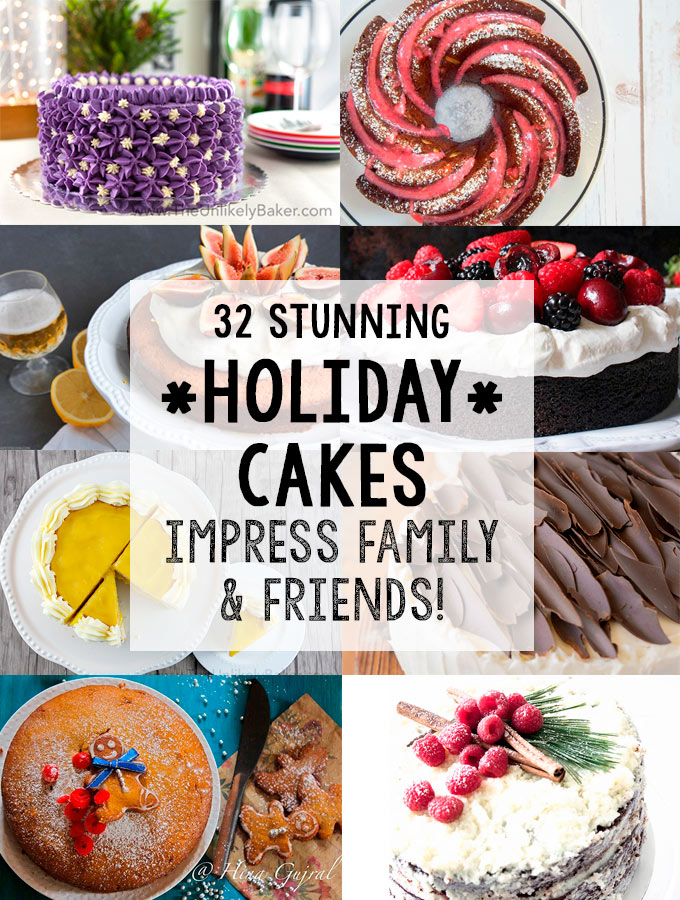 This is it you guys. Thanksgiving is exactly 1 week from today. And Christmas is just 38 days (a little over a month!) away. Are you ready?
We already had Thanksgiving in Canada and Thanksgiving is not celebrated in the Philippines but for most of you, this is probably the one day of the year where most (all?) stress is food-related.
Fear not my friends. I have an incredible round-up for you.
Whether you're having your in-laws over for the first time (good luck!) or you're hosting your first ever Thanksgiving dinner in your new home (congrats!), here are 32 of the most stunning holiday cakes you can serve that will leave a lasting impression on your guests.
To quote Chef Daniel Boulud: A meal is a crescendo. And the crescendo wouldn't be complete without the dessert. The last impression I think you want to leave, a long lingering, sort of, dreamy feel of the end of a meal.
Stunning Holiday Cakes: Fun and Festive
These are your holiday favourites. Wonderfully festive holiday cakes that make everyone smile and feel happy all-around.
Let's start with this amazing Pumpkin Pie Cake from Preppy Kitchen. How fun does that look?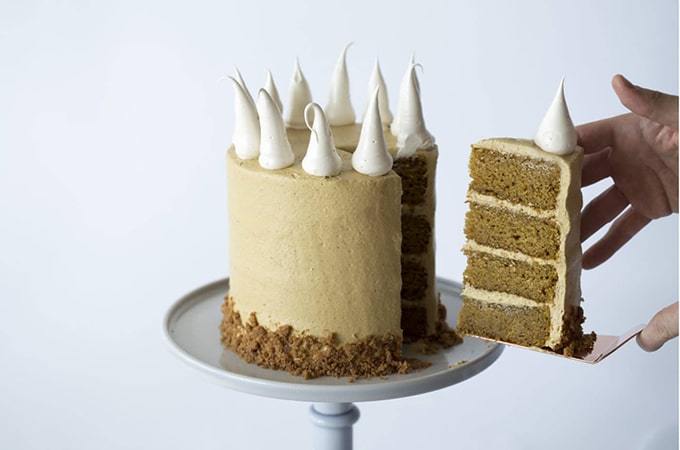 Not in the mood for pumpkin? What about everybody's favourite Red Velvet Cheesecake Cake? This beauty is from The Novice Housewife.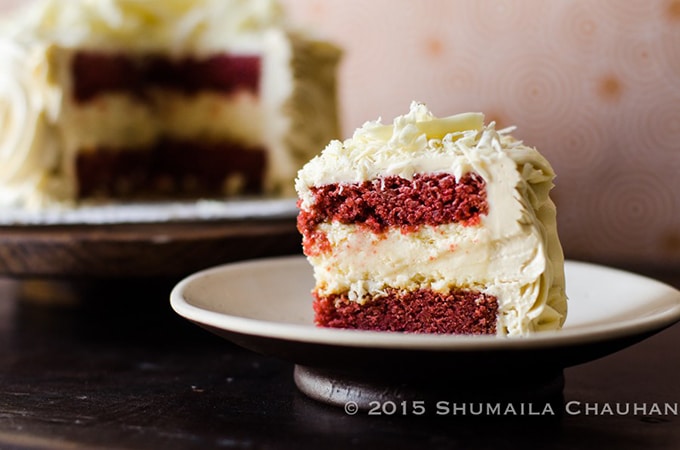 The Road to Honey has this whimsical Candy Cane Cake with Peppermint Bark Apples.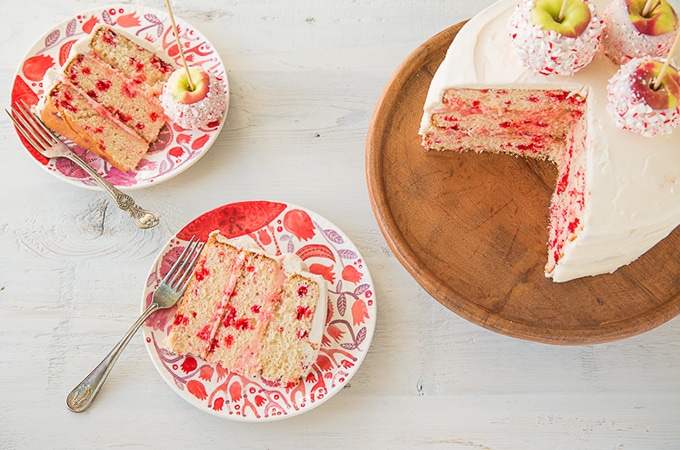 While this Cranberry Orange Holiday Cake from A Side of Sweet looks absolutely delightful.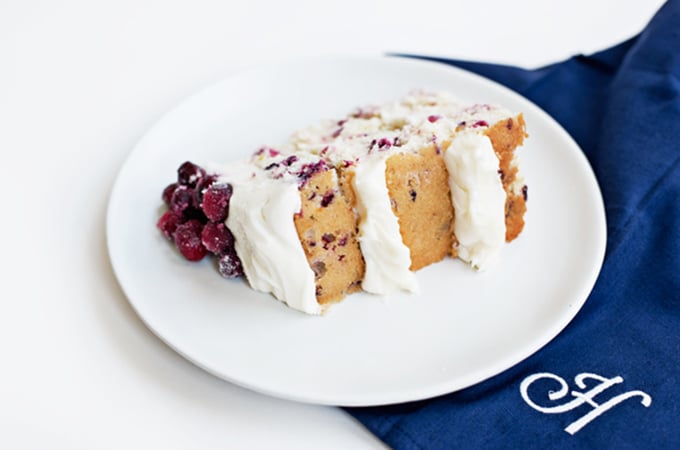 Fun Food & Frolic has this Garam Masala Spiced Gingerbread Cake with Nolen Gur that's a great twist to the classic Gingerbread Cake.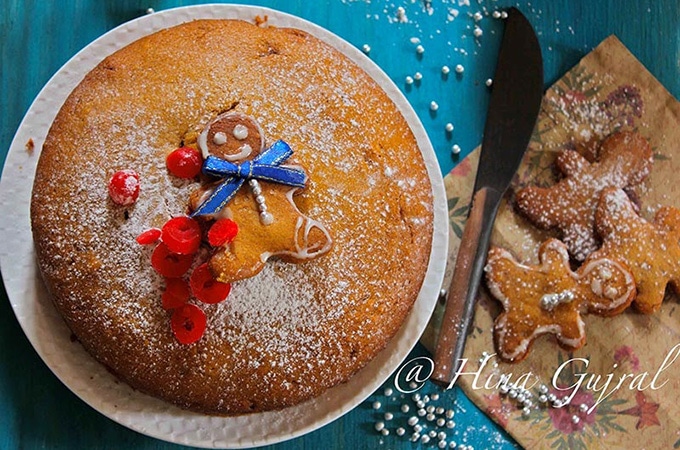 And Platter Talk has a Bûche de Noel or Yule Log, a traditional holiday treat.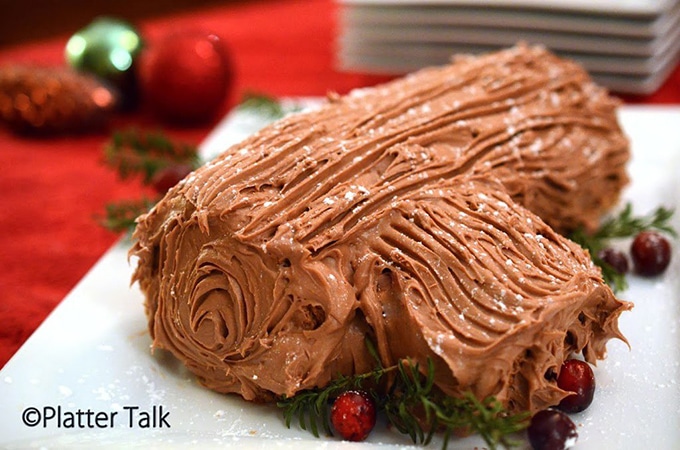 Looking for something lighter? How about this Strawberry Fraisier with Lillet Chiffon Cake from Blossom to Stem?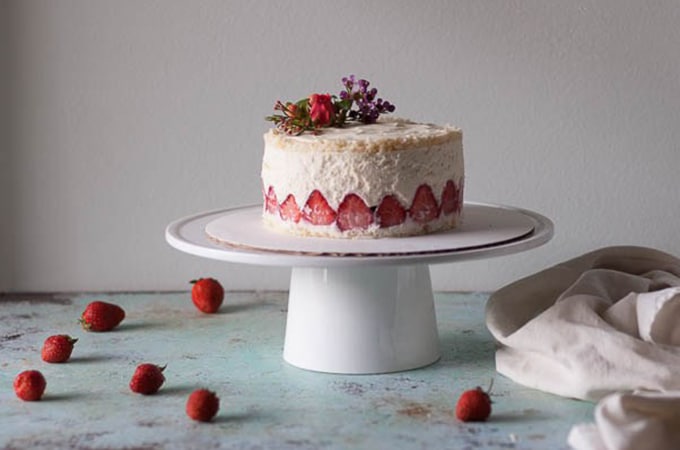 And you could never go wrong with vanilla. Especially with this Coconut Flour Classic Vanilla Cake from Healy Eats Real.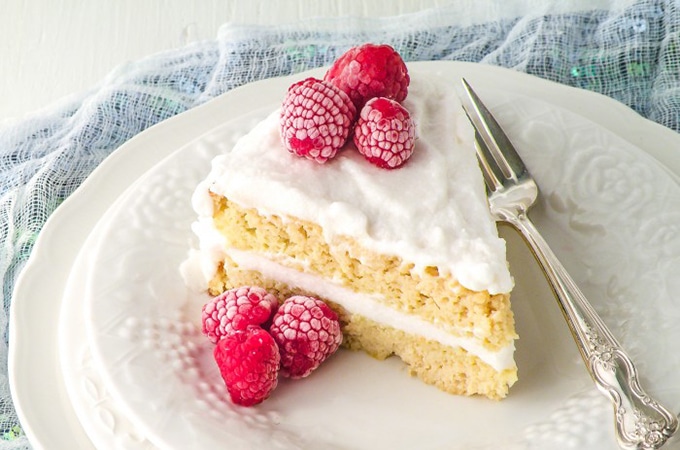 Chocolate Holiday Cake Recipes
You're looking forward to this section aren't you? Here are amazing chocolate cake recipes for you.
What about this Irish Chocolate Cake with Baileys Buttercream Frosting from Culinary Ginger?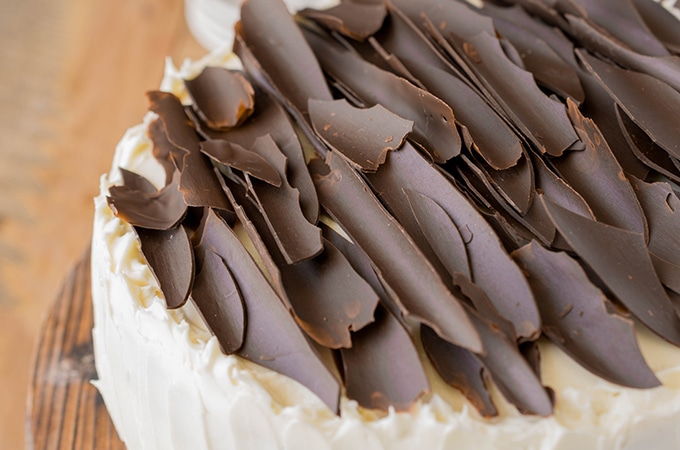 And who can say no to this Oreo Layer Cake with Cookies and Cream Filling from Ready to Yumble?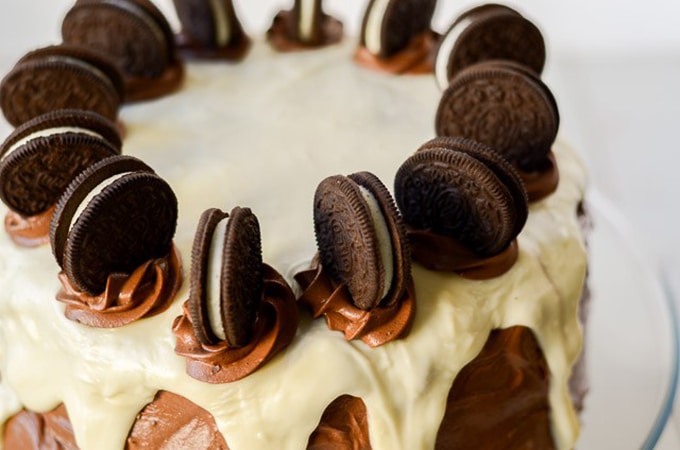 Or to this Chocolate Chip Cookie Dough Cake from Sugar and Soul? Drool.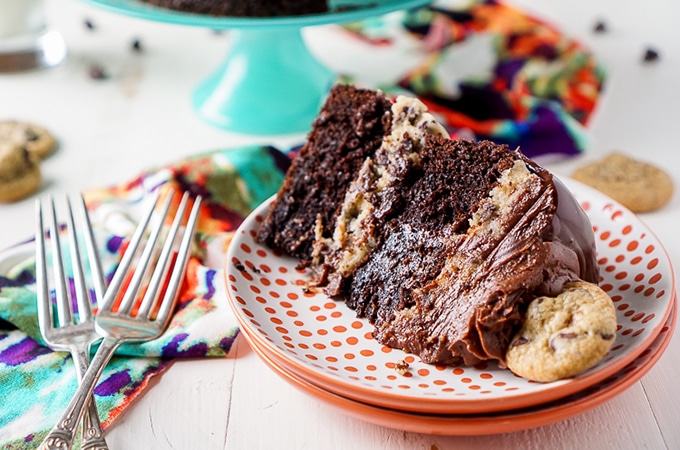 And hey, I got my own recipe for you too! Check out this Chocolate Cake with Chocolate Fudge Frosting.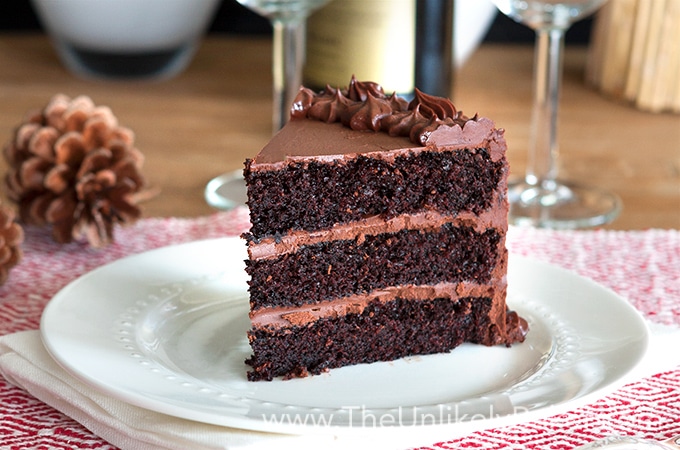 But we're not done. Get ready for more chocolatey cakes! This Chocolate Raspberry Cake from Mon Petit Four is perfection.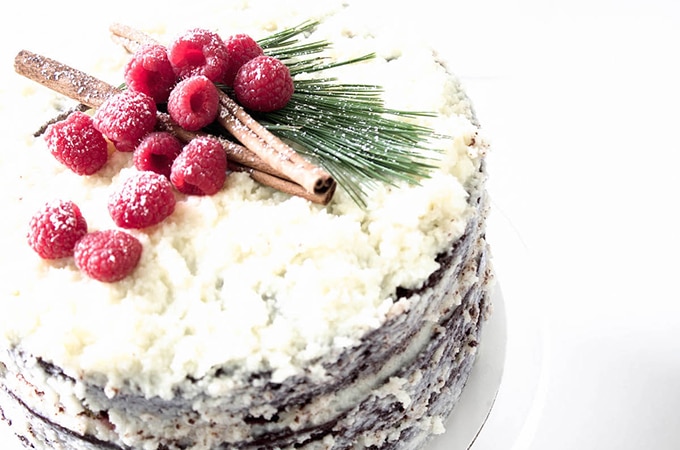 And you're sure to win adoring fans with this Chocolate Olive Oil Cake from Patisserie Makes Perfect.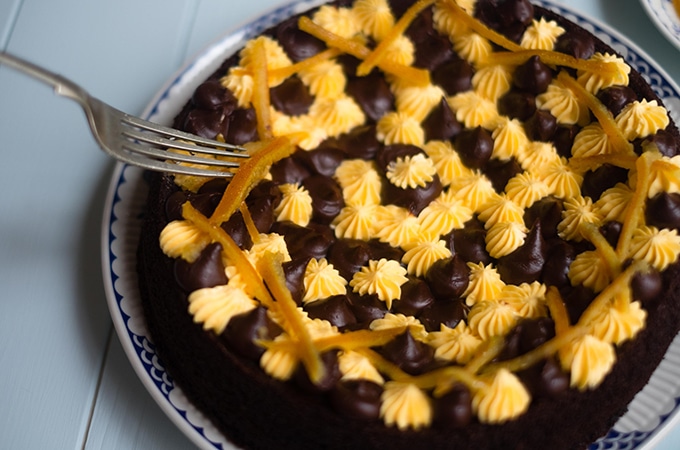 Still feeling unsure? Domesticate Me has this Foolproof Chocolate Cake with Whipped Cream and Fresh Berries.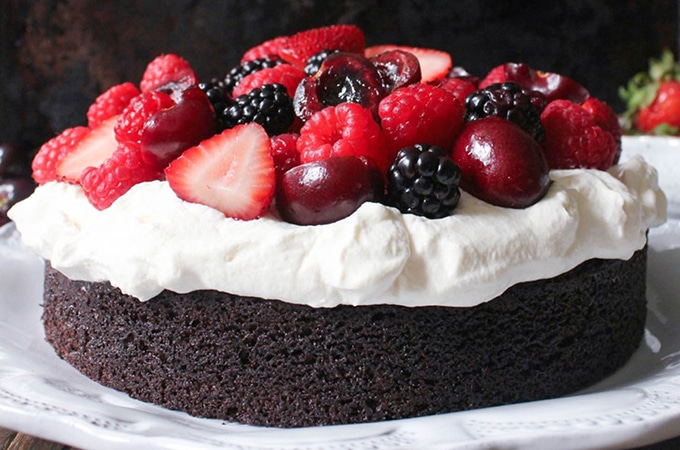 Easy Holiday Cakes: Lemon
Hey lemon fans, I haven't forgotten about you. Of course not.
Check out this Lemon Beer Cake with Honey and Figs from The Petit Cook. Pretty awesome, right?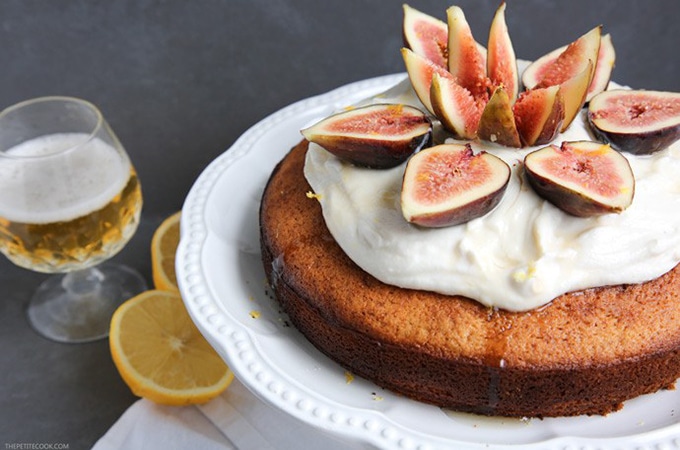 Or this very lemony Lemon Curd Layer Cake with Lemon Buttercream.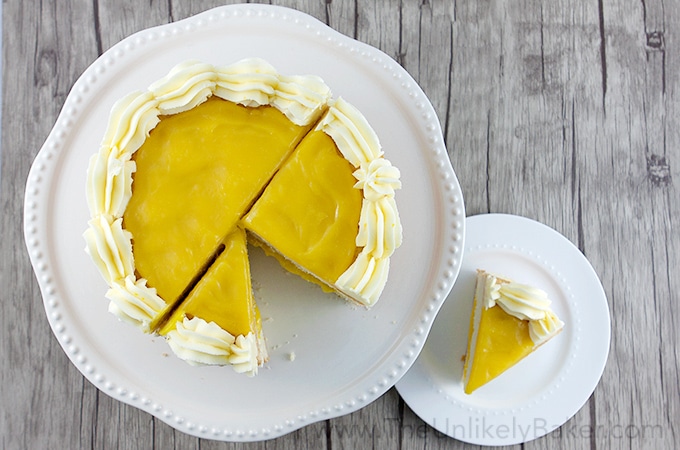 And just look at this mouth-watering Lemon Olive Oil Cake with Berries & Mascarpone over at Ciao Florentina. What a treat.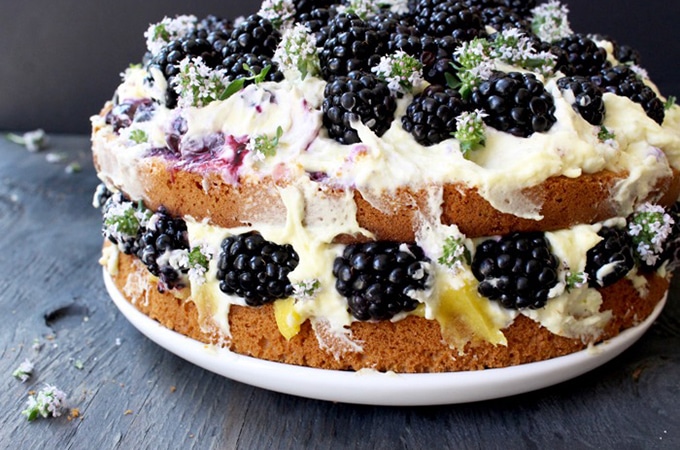 And this Italian Fresh Cream Lemon Cake just looks superb. It's from An Italian in my Kitchen.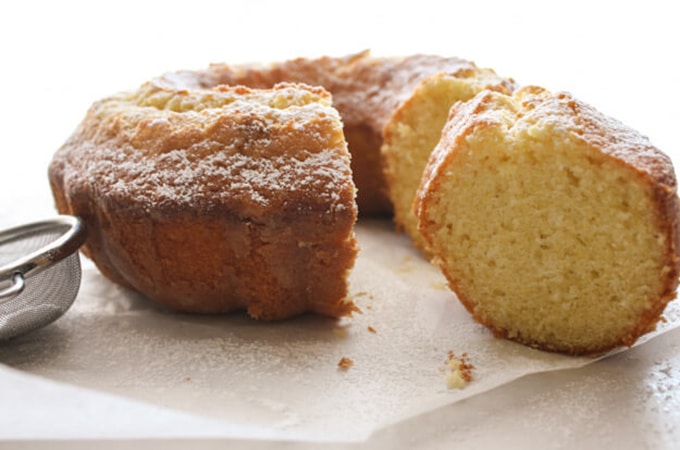 Creative Christmas Cake Ideas
This year, why not try something new? Bake a cake you haven't had before and surprise your guests (and yourself!) with some pretty amazing and creative flavour combinations.
Like this Spiced Apple Cider Cake with Frosted Cranberries from My Kitchen Love.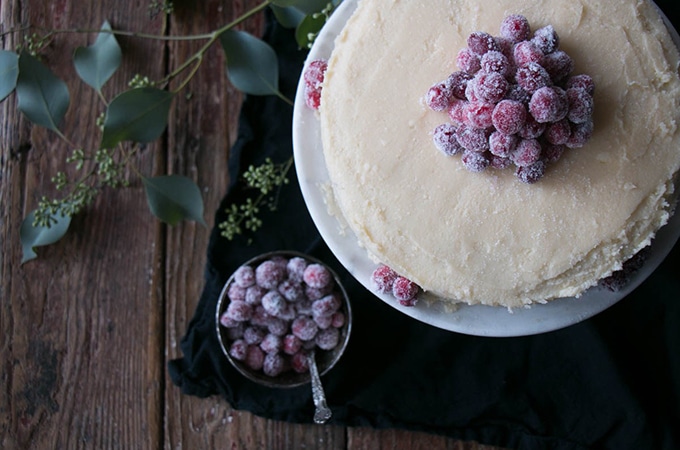 Or this London Fog Cake with Earl Grey Buttercream.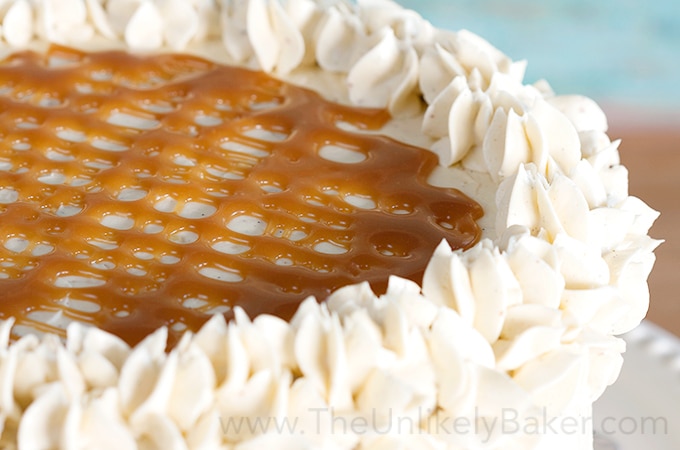 The Flavor Blender has this Kiwifruit Blackberry Vanilla Cake that looks like a fantastic party.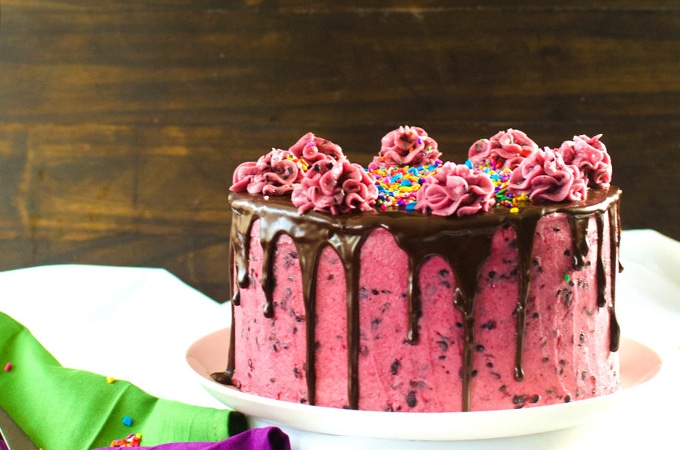 While this Ube Cake promises to deliver the most unique and delicious burst of flavour.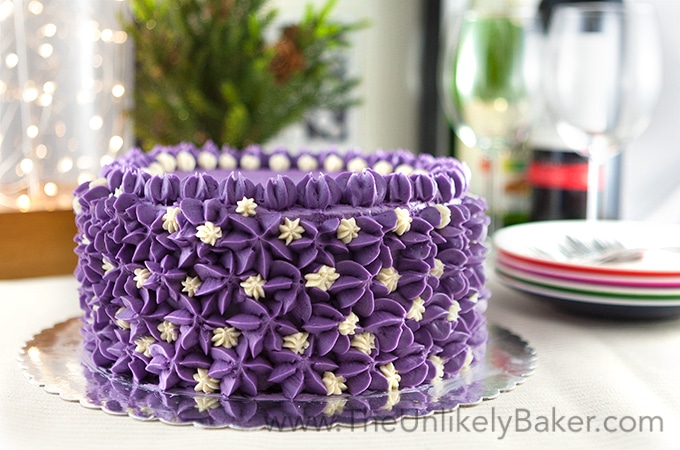 Holiday Cake Recipes: Cheesecakes
Are cheesecakes more your thing? Well we got that too!
First up is this amazing Italian Cream Cheesecake from The Crumby Cupcake.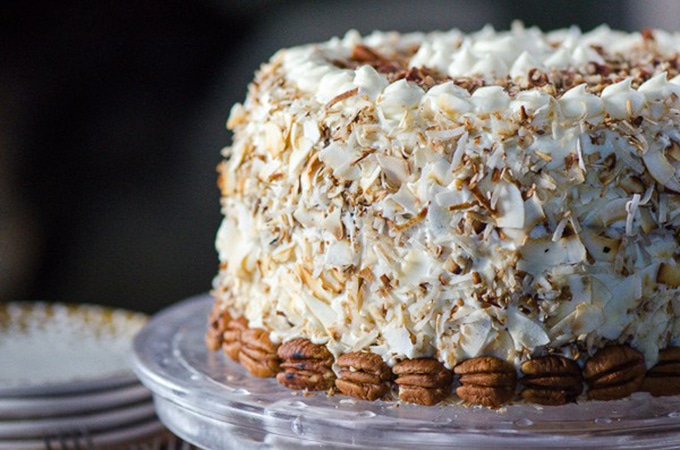 Looking for the Best Lemon Cheesecake? You found it.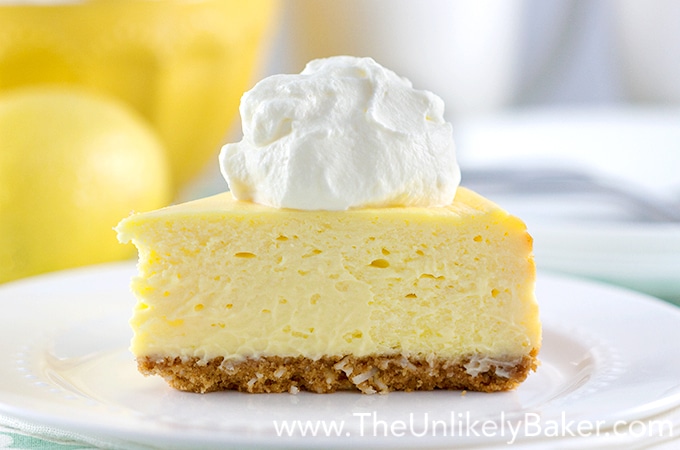 And if you're looking for gluten-free, dairy-free, vegan and paleo, Downshiftology has it. See here: Raw Mixed Berry and Vanilla Bean Cheesecake.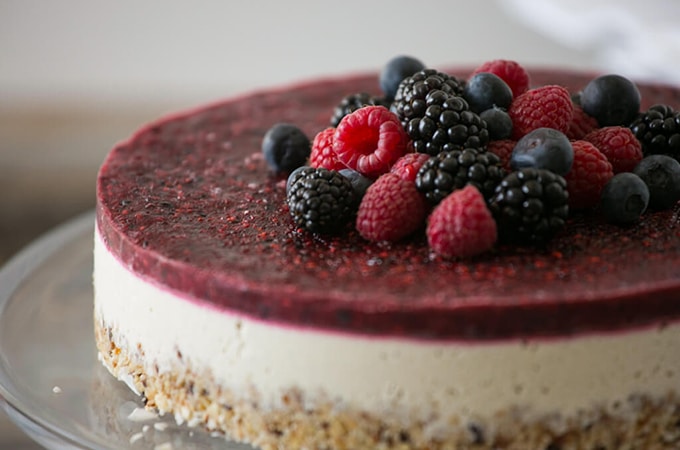 Easy Cakes Recipes: No Frosting Needed
But you know what, sometimes the best cakes are the simplest ones. Just a fantastic cake, no frosting needed. Maybe you can serve these for breakfast or in the afternoon with coffee or tea. They are perfect any time.
These first 2 cakes are excellent apple cakes – a Chewy Spiced Applesauce Cake from Raia's Recipes.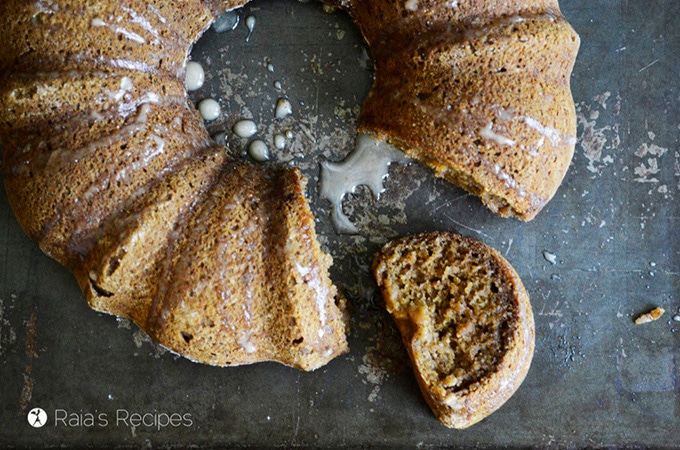 And here's my Apple Crumble Coffee Cake.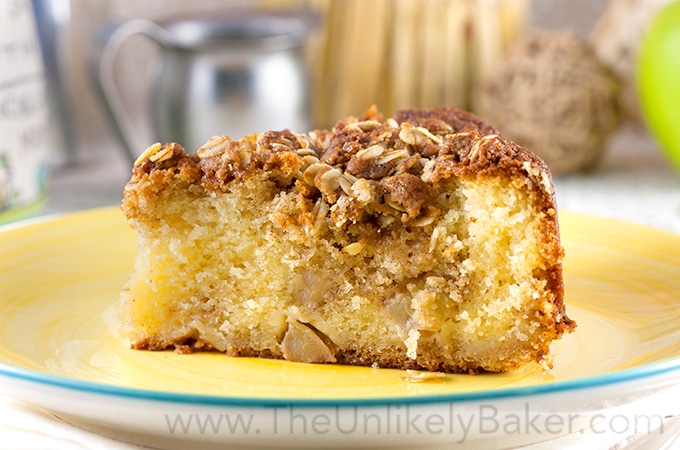 These next 4 cakes are what our bundt cake dreams are made of.
Shiny Happy Bright has a Clementine Almond Bundt Cake that looks so fun and festive it looks like it is meant to be served over the holidays.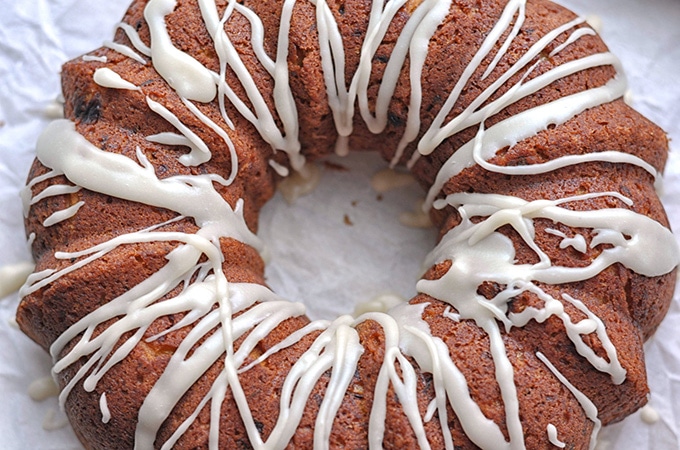 While this extraordinary Mocha Marble Bundt Cake from Elegant Meraki is just begging to be taken with your best coffee.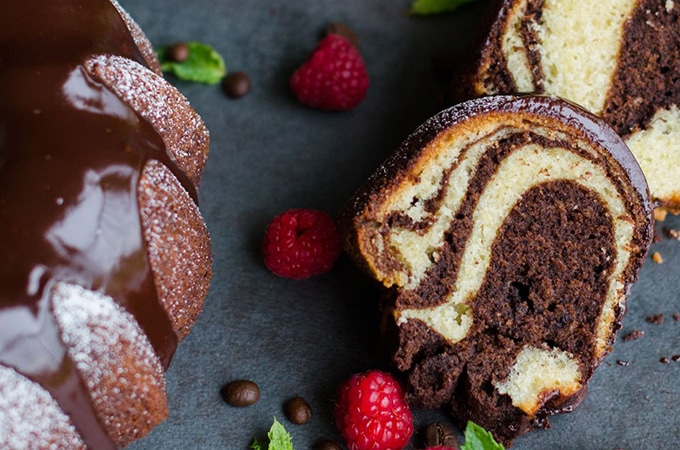 Mom Foodie has a thoroughly cheerful Cranberry Sour Cream Bundt Cake.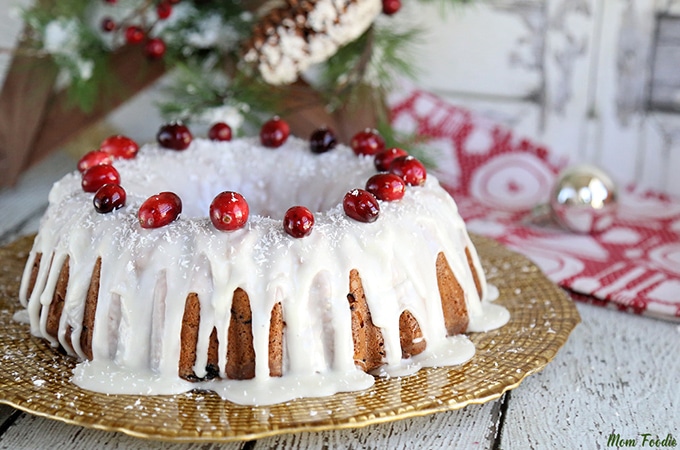 And finally this Clementine Cake with Cranberry Glaze from Caroline's Cooking looks almost too good to eat!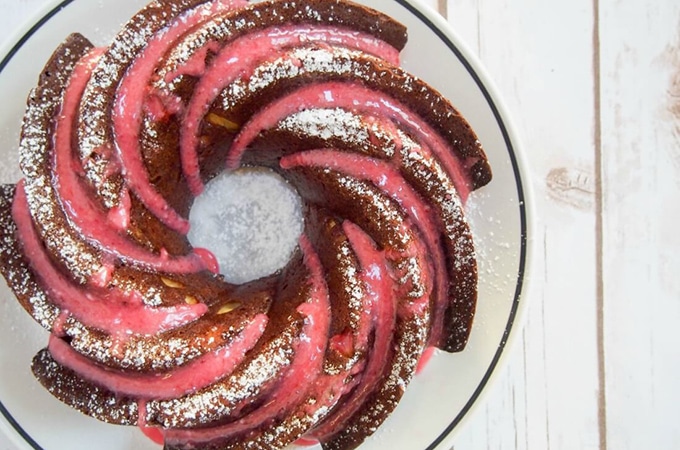 I hope this round-up inspired you to create stunning holiday cakes this Thanksgiving, this Christmas or anytime you and your loved ones get-together. They are what the holidays are about after all. Celebrating the gift of each other.
So go ahead, pick a favourite, buy your ingredients this weekend and get baking.
Hope you all have a most blessed Thanksgiving!
Did you make any of these recipes? Any favourites? What are your Thanksgiving plans? I'd love to hear from you! Let me know in the comments section below.
And let's get social! Find me on Facebook, Pinterest, Instagram, Twitter and Flipboard.