Who says healthy can't be delicious? Here are easy recipes for healthy homemade snacks for work and for school that are absolutely scrumptious and totally good for you!
(If you'd rather drink your way to health, check out How to Make Turmeric Golden Milk and How to Make Fresh Lemon Ginger Tea. Both drinks are perfect for winter too!)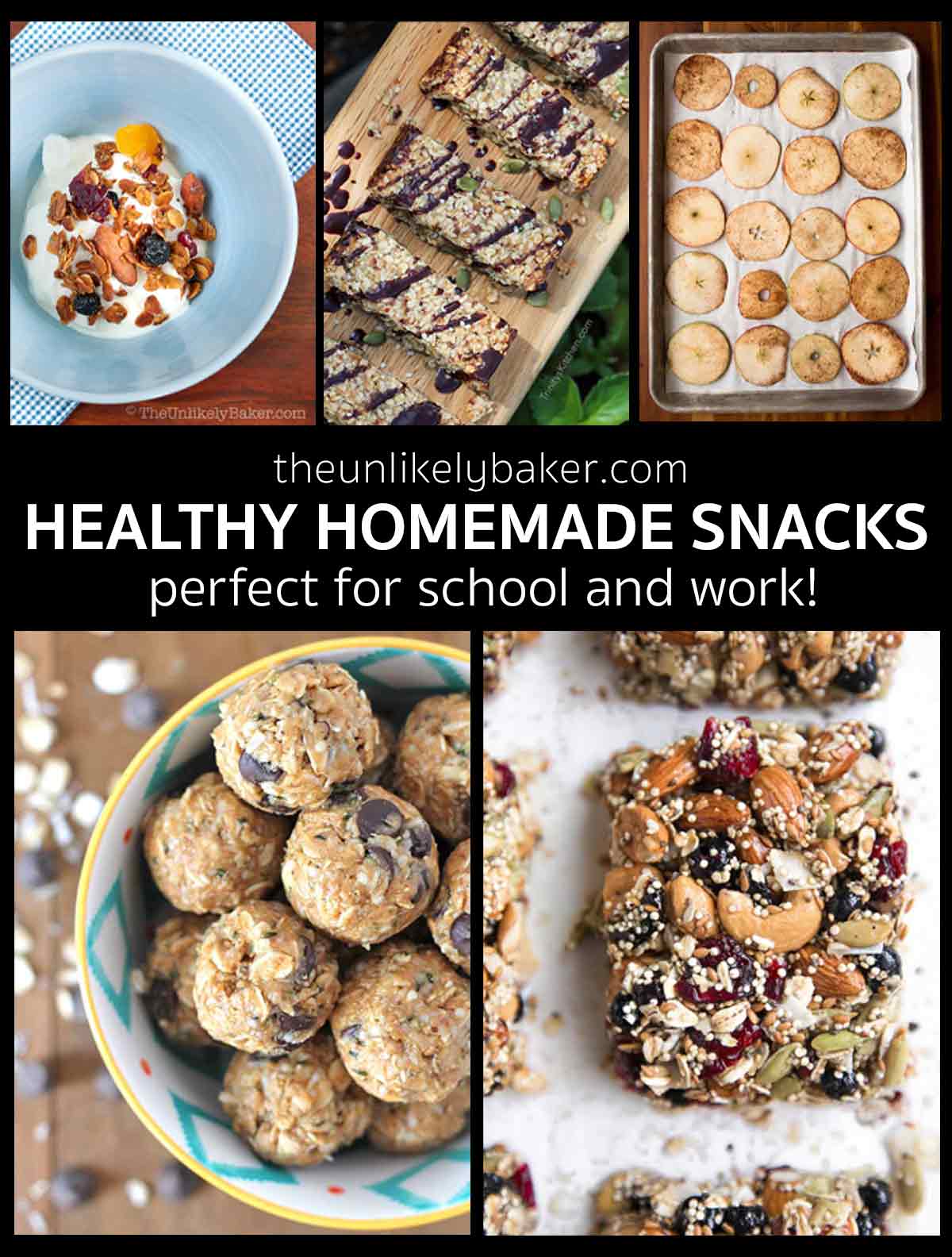 And just like that, it's 2019. I can almost hear our collective "how did that happen?" sigh! A new year, a new me, or maybe just the same old me but a little wiser?
I don't do resolutions anymore; I just start little things that I hope turn into habits..character…destiny…you know how that goes.
So let's end the year on a high note and start the new year right, shall we?
For our last quarterly roundup of 2018, I have a round-up of recipes for you that are delicious and won't make you feel guilty about having more than 1 (or 2) – healthy homemade snacks for work, for school, for road trips, for when you're watching TV or reading a book or online shopping or just about any time you're hungry!
Which one of these healthy homemade snacks are you trying first?
Happy New Year!
This year had its ups and downs, happily mostly ups, and we consider ourselves blessed beyond measure. I wish you and yours a most wonderful year ahead!
See you in 2019. Thank you for coming along on this ride with me.
Happy new year!
Did you make any of these healthy homemade snacks? Which one is your favourite? I'd love to hear from you in the comments section below.
The rest of our recipe collections live here.