This step-by-step guide on how to make fresh lemon ginger tea is quick and easy plus, this tea is delicious and good for you! Drink it to boost your immune system, to help digestion or simply to relax at the end of the day.
(Love homemade tea? This is the best chai tea from Elise over at What The Fab!)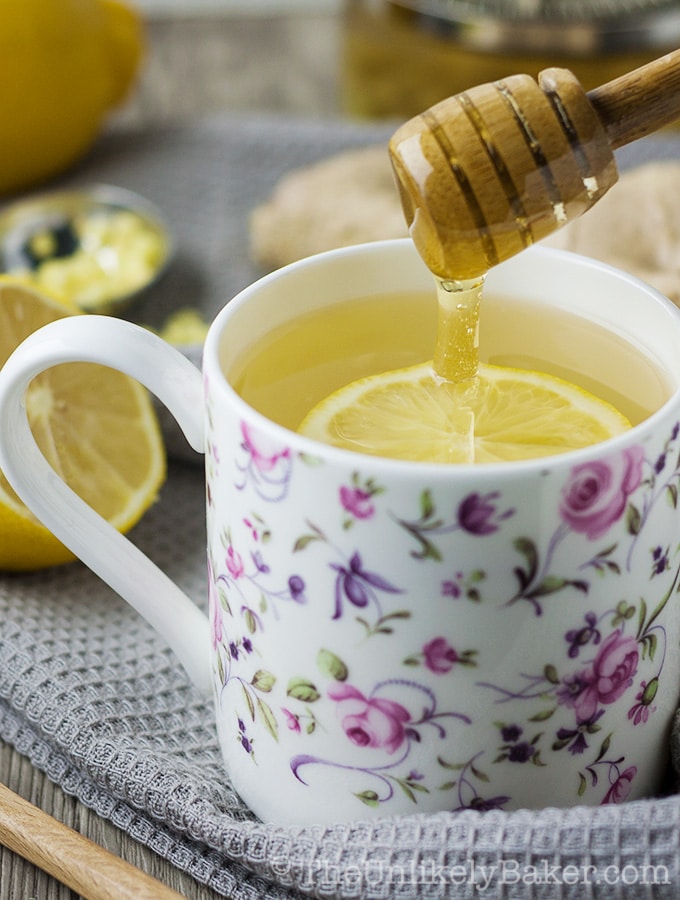 I've said it once and I'll say it again, winter and I, we're not a good match. In fact, I think we're enemies.
Every year, once the weather starts getting cooler, I start getting sick. I'm allergic to a lot of medicines too so I resort to DIY home remedies and I've gone through a lot over the years.
I've shared one of my favourites – Turmeric Golden Milk – a while back and if you haven't tried it yet I strongly encourage you to. It's delicious and it's packed with lots of exceptionally healthy stuff.
Another favourite is fresh lemon ginger tea. I used to buy the ready-made ones but they're not potent enough for me (and some brands taste like cardboard TBH). So I made my own. And it's delicious!
Just the perfect spice, tang and sweetness to soothe even your worst throat itch. I like it so much I drink it even when I'm not sick. I'm sure you'll love it too. Ready to see how to make fresh lemon ginger tea?
Step 1 – prep your ginger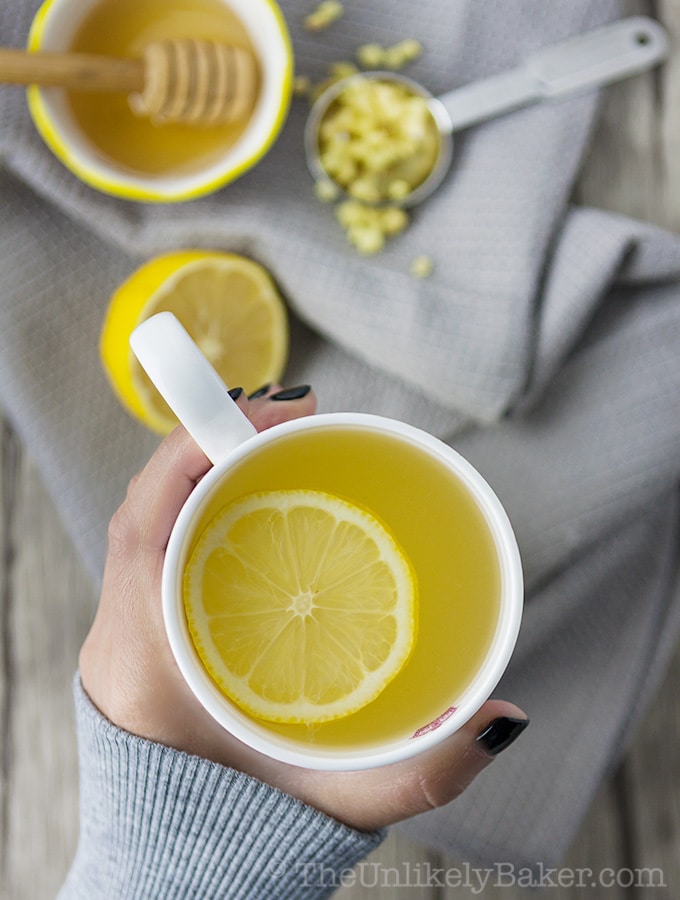 Buy good quality ginger. And I mean try to stay away from the old, fibrous ones. Fresh ones are the best.
You don't really need to go organic and in fact I've found that organic ginger tastes a little bland (or is that just me?). In any case, fresh is better.
Peel and dice. I'm not really a peel and dice kind of girl but this I can do. I use a spoon to scrape off the skin from the ginger and by dice I just mean chop it into the smallest pieces that you can.
It doesn't have to be perfect. And in fact if you end up with big-ish pieces no worries, it just means you'll need to steep your tea longer.
Put your ginger in a french press
or a teapot
and steep for at least 20 minutes. The longer you steep, the stronger the ginger kick.
Step 2 – juice your lemon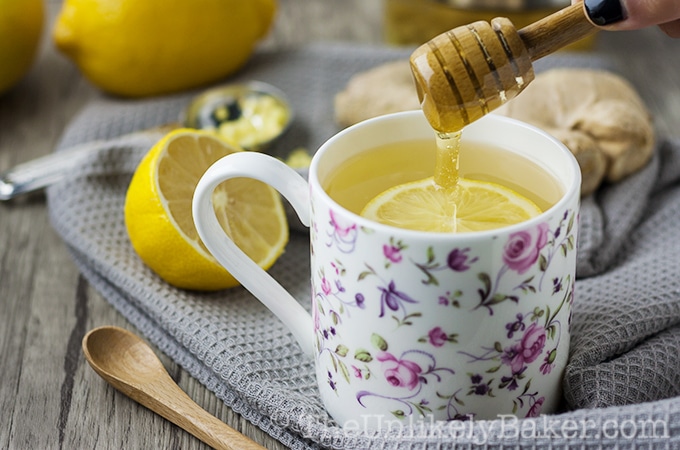 In the meantime, take a lemon and squeeze the living daylights out of it. I don't use a fancy juicer, just a wooden reamer
and it works just fine. Set that aside.
Step 3 – make your tea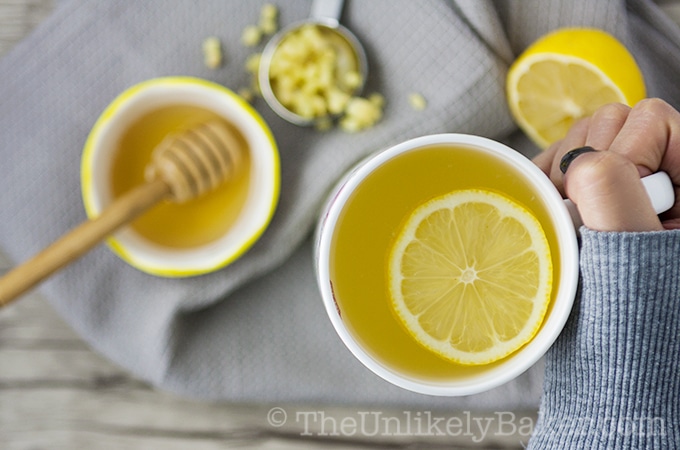 Pour your ginger tea into a cup, put fresh lemon juice, some honey, stir and enjoy. That's it! It's the easiest thing in the world, isn't it? But I promise this tea is soothing and calming and tastes really good.
And if you like this, you'll probably enjoy this orange peel tea as well.
Cheers!
Happy tea steeping!
Did you make fresh lemon ginger tea? How'd you like it? I'd love to hear all about it in the comments section below.
Fresh lemon ginger tea would go really well with these: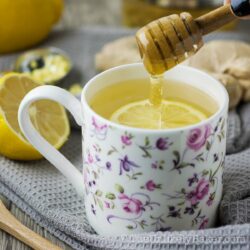 How to Make Fresh Lemon Ginger Tea
This step-by-step guide on how to make fresh lemon ginger tea is quick and easy plus, this tea is delicious and good for you!
Ingredients
4

tbsp

finely diced ginger

34

oz

hot water

4

tbsp

fresh lemon juice (or more, to taste)

Honey, to taste
Instructions
Put 4 tablespoons ginger in a teapot with 34 ounces hot water. Steep for 20 minutes.

Strain into 2 10-oz cups (see note). Put 2 tablespoons lemon juice in each cup and sweeten with honey. Stir and enjoy!
Notes
Once you pour your first two cups, you can add more hot water into your teapot and allow your ginger to continue steeping. It's good for another 2-3 cups.
Nutrition
Calories:
8
kcal
Carbohydrates:
2
g
Sodium:
13
mg
Potassium:
44
mg
Vitamin C:
6.2
mg
Calcium:
7
mg
Nutritional information are estimates only.
Tried this recipe? Leave a star rating today!
Also tag @iamtheunlikelybaker I'd love to see your creations.