The best lemon cheesecake. Ever. Exquisitely light and lemony. Perfectly sweet and tangy. Gorgeous sunshine yellow. Delightful coconut cookie crust and topped with lemony whipped cream. This is it, the perfect lemon cheesecake.
(Craving for a lemon cheesecake but not in the mood to bake? Check out this delicious and lemony no-bake lemon cheesecake. Creamy, luscious, no oven required!)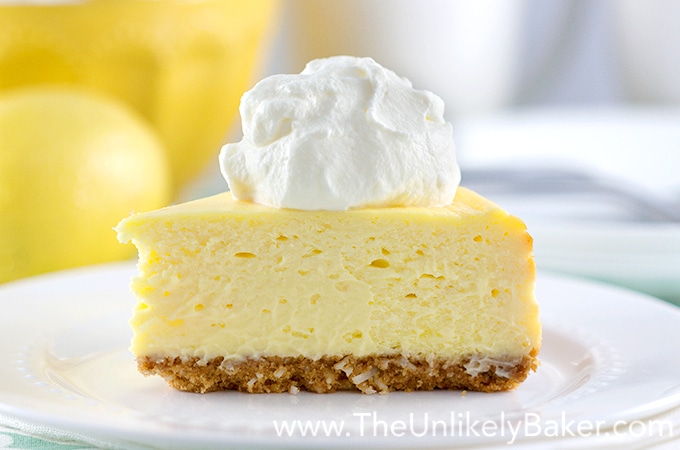 On Monday, I professed my love for my chocolate cake with chocolate fudge frosting which I said was (and I quote), the best, the chocolatiest chocolate cake ever. It was so good it made me kind of doubt my loyalties to Team Lemon.
It is an outstanding chocolate cake. It really is. But after much thought, I've decided that I still prefer lemon desserts over chocolate ones.
And to prove my lemon devotion, I present to you the best lemon cheesecake ever.
The best lemon cheesecake recipe
And what an exceptional lemon cheesecake recipe this is!
It's become one of the most popular recipes on The Unlikely Baker and for good reason – it has the perfect texture, consistency and flavour to please the most discriminating of lemon lovers.
And it's easy to bake too.
I know it's a cheesecake, which is known to be high-maintenance.
But I found a new way to creamy, smooth, crack-free, seep-free cheesecakes which I think you'll love – do a bain-marie just don't put your cheesecake in it!
How to bake cheesecakes without a water bath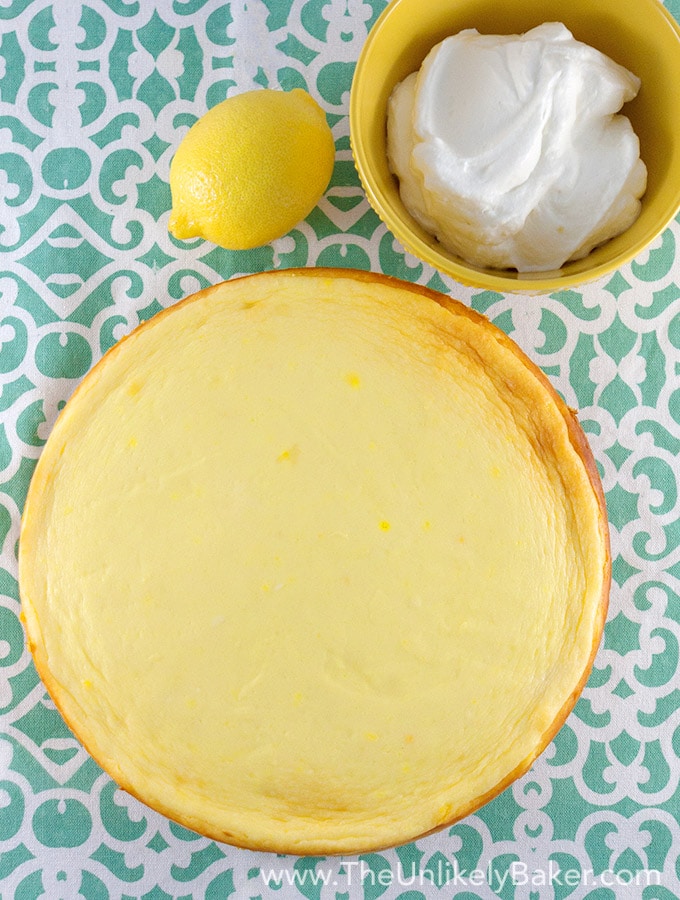 Ok, let me explain.
When baking cheesecakes, I used to very carefully wrap the bottom of my springform pan
with heavy duty aluminum foil
to avoid water seepage before I put the cheesecake in the water bath to bake.
Seepage seems inevitable though; no matter high tightly and perfectly I wrapped my pan, I almost always get moisture at the bottom. Which is fine, it would dry up as the cheesecake sets in the fridge.
But see I experimented.
Instead of swimming in the water bath, I put my cheesecake on the rack above it.
I figure, the steam and moisture from the water bath should still make my cheesecake smooth and creamy. And should control my oven's temperature so I could still bake it nice and slow.
And it worked! By golly this is how I bake cheesecakes now (like this crazy delicious salted caramel apple cheesecake with pecan crisp topping). Less stress too.
How to bake the perfect cheesecake without cracks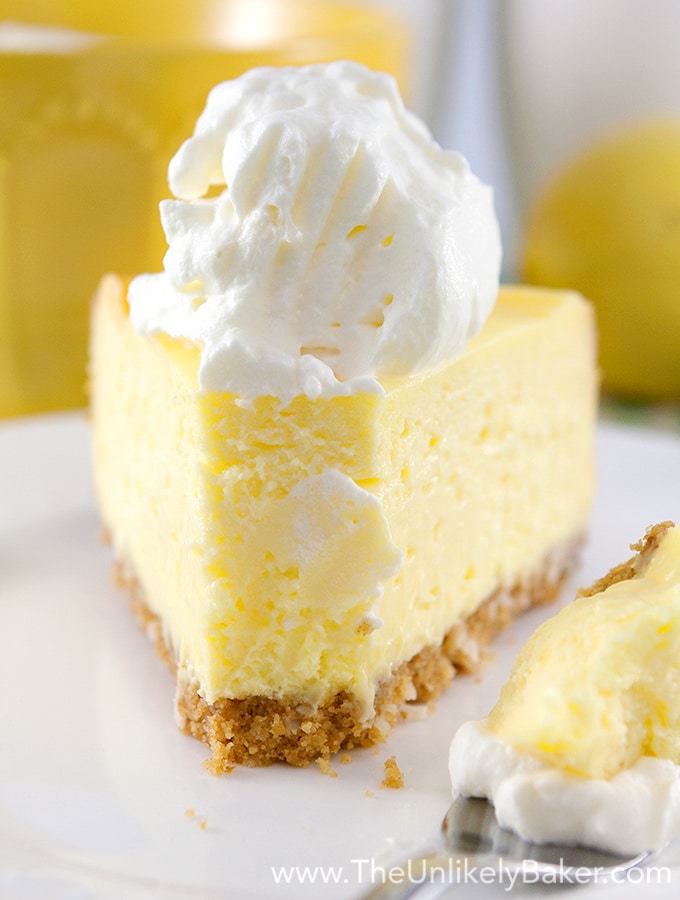 And you want a cheesecake without cracks? Patience is the answer.
The main reason cheesecakes crack is when the cake cools it tends to break away from the pan too quickly. Therefore, cracking.
So you want the cheesecake to cool gradually. Once it's done, turn the oven off but keep the cheesecake in the oven for about an hour with the oven door slightly open.
Chill the cheesecake completely too. Hard not to devour it immediately I know but perfect cheesecakes take time. And this cheesecake is totally worth it.
How to make lemon whipped cream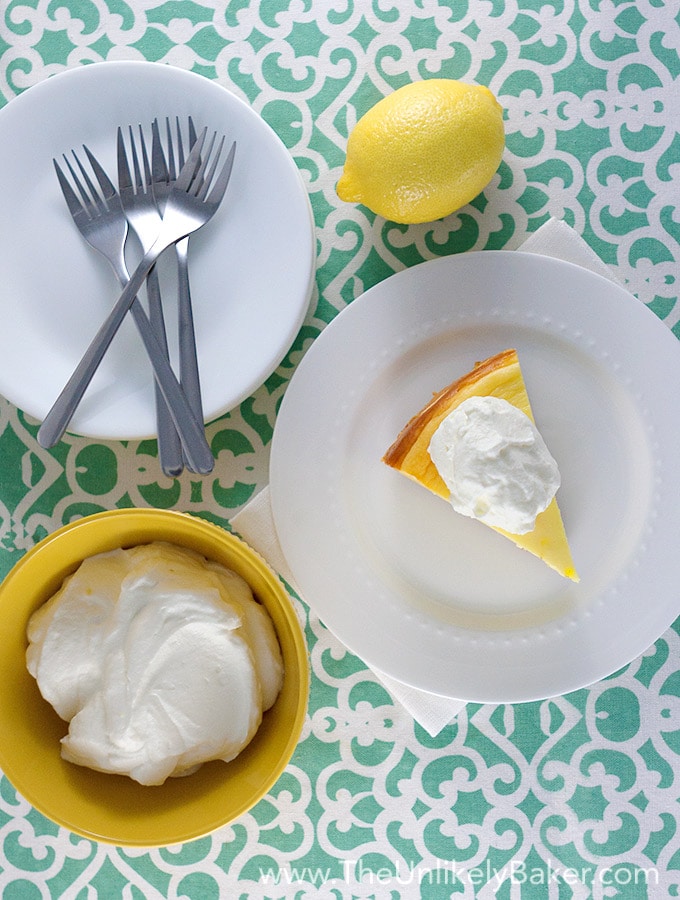 And omigosh can we just talk about that lemon whipped cream? It's so simple that it's perfect.
I took my homemade whipped cream recipe and just added about a tablespoon of finely grated lemon zest. That's it!
It's wonderful and it's the perfect complement. Frankly, I would eat the whipped cream on its own (fine, I did eat it on its own ok?)
And that crust!
Usually lemon cheesecakes sit atop a graham cracker crust, which is delicious.
But add sweetened shredded coconut to the graham cracker crumbs and you have a cheesecake crust that's 100x better. In fact, I love this crust so much I use it on several recipes here on TUB, like for this ultra-smooth and creamy Meyer lemon pie.
The coconut just works so well with lemon it makes for a wonderful bite. Coconut crust + lemon cheesecake + lemon whipped cream. It's a dream.
So if you're looking for something bright and sunny to serve this holiday season, why not go with this? It really is the best lemon cheesecake ever.
The best lemon desserts
Lemon desserts are delightful. They are light and fresh and just a dose of sunshine after a heavy meal or on a gloomy day (preferably with tea).
Ok, biased person talking. But have you checked these out?
Perfectly sweet and tangy lemon bars on a buttery shortbread crust. Every lemon lover must have this in their recipe box!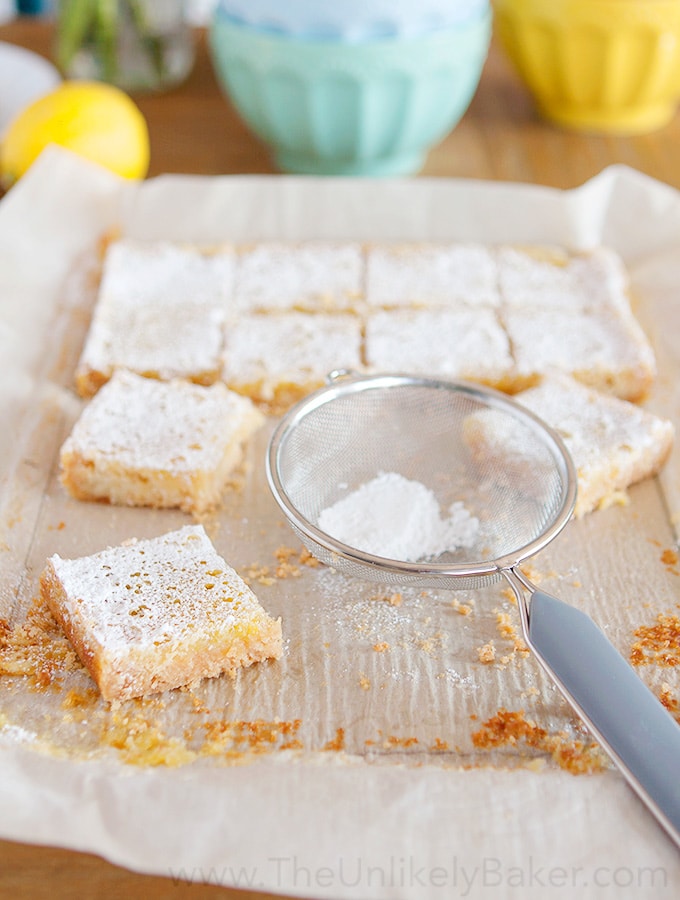 You must also try to make lemon curd at home. It's quick, so easy and the taste is beyond compare. Plus, it's a great way to use those leftover egg yolks.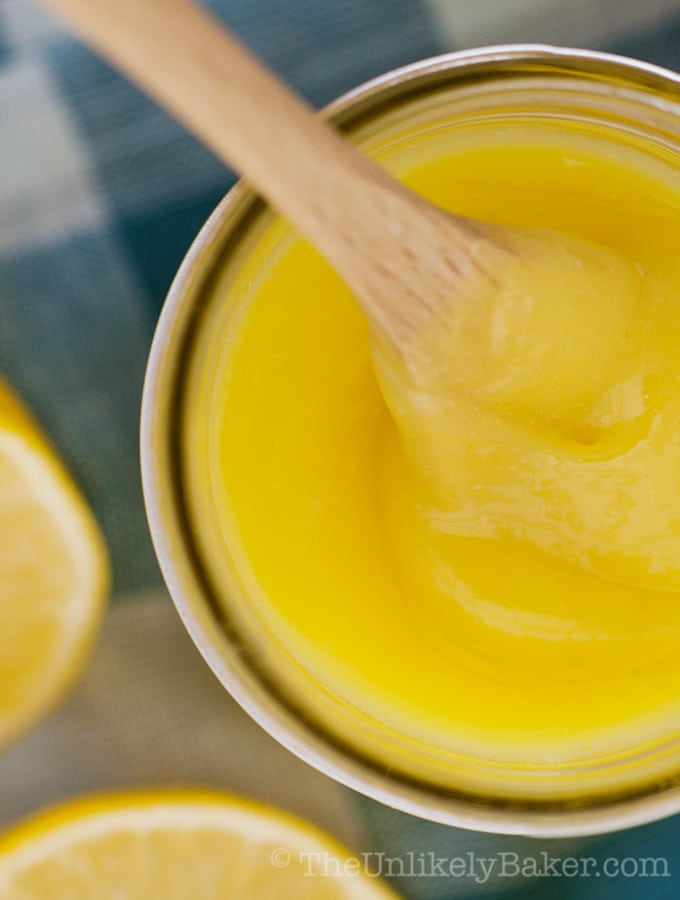 Love lemony cupcakes? These limoncello cupcakes are perfect for spring. They are frosted with the most delightful limoncello cream cheese buttercream!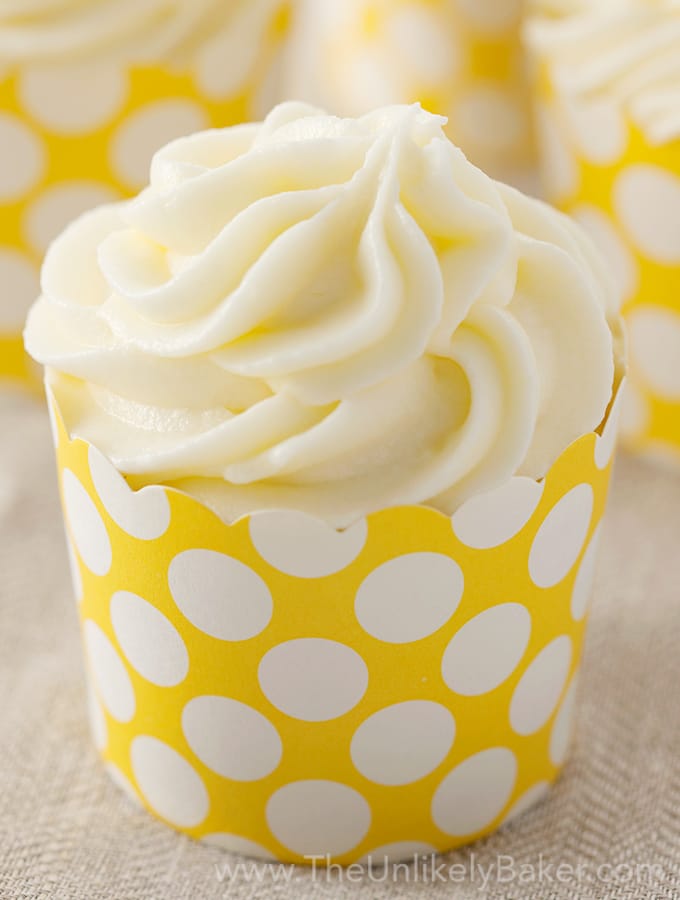 And if you're looking for a keto-friendly option, check out this Keto Lemon Cheesecake Fluff.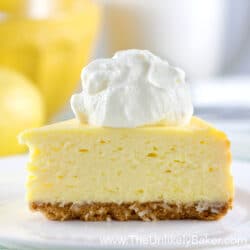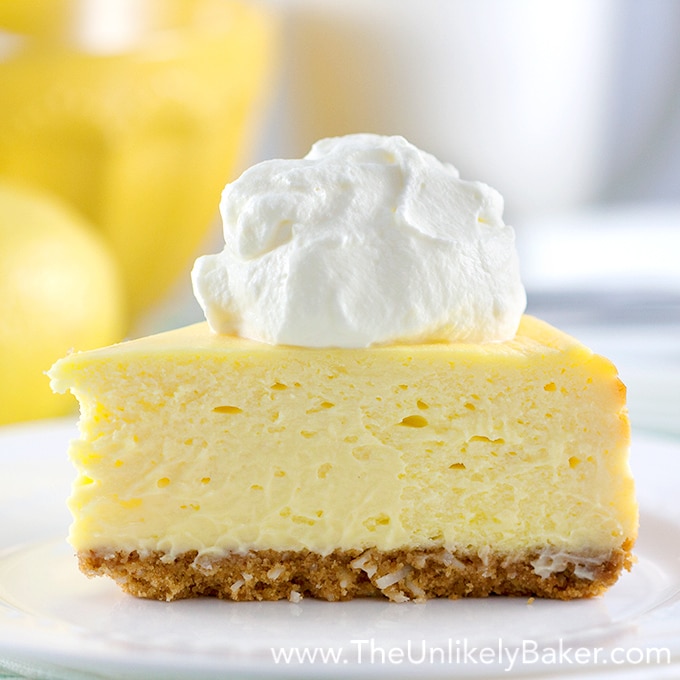 The Best Lemon Cheesecake. Ever.
The best lemon cheesecake ever. Exquisitely light and lemony. Perfectly sweet and tangy. Coconut cookie crust. Lemony whipped cream. This is it. The perfect lemon cheesecake.
Ingredients
For the coconut cookie crust:
For the lemon cheesecake:
4

8-oz blocks

cream cheese

softened

¾

cup

granulated sugar

2

tbsp

all purpose flour

2

tbsp

milk

1

cup

sour cream

4

pcs

large eggs

2

packages 4-serving size

lemon instant pudding
Instructions
Mix 1 ½ cups graham cracker crumbs, ½ cup sweetened shredded coconut and 4 tablespoons melted butter until the mixture is evenly moist. Press onto the bottom of your pan and bake for 10 minutes. Take out of oven and allow to cool while you work on your cheesecake.

Using a handheld electric mixer or a stand mixer fitted with the paddle attachment, beat cream cheese, ¾ cup granulated sugar, 2 tablespoons flour and 2 tablespoons milk until well combined (about 2 minutes on medium high speed). Scrape the bottom and sides of your bowl. Add 1 cup sour cream and stir until incorporated.

Switch to low speed and add eggs 1 at a time until each one is just blended. Then add 2 packages of lemon instant pudding and stir until combined. The batter will look a little like scrambled eggs at this point, that's OK.

Take a roasting pan (or a fairly large baking dish) filled with hot water and put it at the bottom rack of your oven. Put your cheesecake on the middle rack and bake for an hour or until the cheesecake is puffy, still wobbly (but not soupy) in the middle and the edges are starting to turn brown and separating from the edge of the pan.

Turn the oven off. Open the oven door slightly and keep the cheesecake in the oven for another hour. Take the cheesecake out of the pan by carefully running a sharp knife along the edge of the pan before releasing it. Chill in the refrigerator completely – at least 4 hours (preferably overnight).
Notes
Are you looking to add more lemon flavour? Thinking of adding blueberries or lemon curd? Read through the comments below from fellow home bakers who have successfully baked and made this lemon cheesecake recipe their own. This is a great way for us to learn from one another!
For the optional whipped cream:
See this recipe for homemade whipped cream
Add 1 tablespoon lemon zest when you reach medium peaks. Then continue beating until stiff peaks. Be careful not to over beat.
I use prepared graham cracker crumbs which are very finely crushed.
Nutrition
Calories:
190
kcal
Carbohydrates:
24
g
Protein:
1
g
Fat:
10
g
Saturated Fat:
6
g
Cholesterol:
22
mg
Sodium:
98
mg
Potassium:
61
mg
Sugar:
17
g
Vitamin A:
240
IU
Vitamin C:
0.2
mg
Calcium:
33
mg
Iron:
0.6
mg
Nutritional information are estimates only.
Tried this recipe? Leave a star rating today!
Also tag @iamtheunlikelybaker I'd love to see your creations.
(Recipe adapted from Kraft Philadelphia Ultimate Recipe Collection
).
Happy baking!
Did you make the best lemon cheesecake? I'd love to hear from you in the comments section below.
And let's get social! Find me on Facebook, Pinterest, Instagram and Twitter.