Imagine cinnamon rolls but made with sugar and cheese instead. That's what Filipino ensaymada is. Soft and sweet brioche, brushed with butter, dunked in sugar and sprinkled with cheese. This ensaymada recipe is simple and easy to follow too. Enjoy!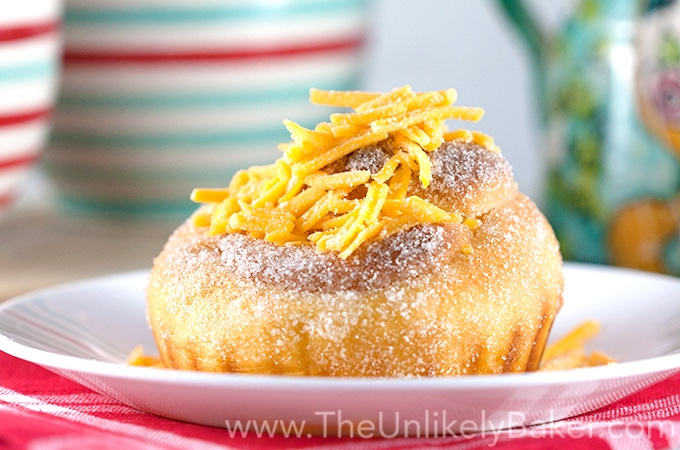 Happy new year everyone! Did you have a nice holiday break? Ready to take on the new year? Have you decided on a resolution yet?
I did, I am, I haven't.
I have been trying to get better at working with dough since the latter part of last year though. Does that count? Conquer dough? Well, there's no New Year's Resolution Police so I guess that'll be ok.
I have a long road ahead of me dough though because currently, I kind of suck (I once took out a chilled pie dough for rolling and it proceeded to crumble before my eyes lol). I have perfected a few recipes however, this ensaymada recipe one of them. It's another cherished Filipino snack too so it's extra special; whenever I make it, I'm transported home.
What is ensaymada?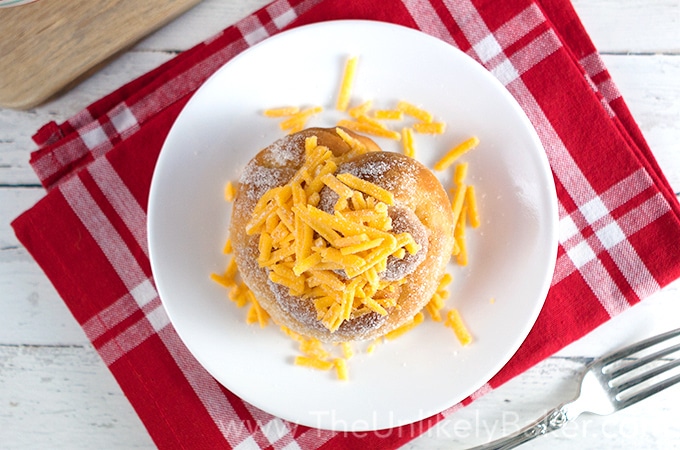 If you google what ensaymada means, you'll find that its roots can be traced back to a pastry from the Spanish island of Majorca. The Philippines was under Spanish rule for almost 400 years after all so a lot of our food, culture and even language have strong Spanish influence.
Bottom line: ensaymada is delicious. Think of it as a cinnamon bun – soft and tender – but without the cinnamon and the frosting. Instead, the lovely brioche is generously brushed with butter, dunked in sugar and again generously sprinkled with cheddar cheese.
[clickToTweet tweet="Soft brioche, brushed with butter, dunked in sugar and sprinkled with cheese. Enjoy!" quote="Soft brioche, brushed with butter, dunked in sugar and sprinkled with cheese. Enjoy!"]
Easy ensaymada recipe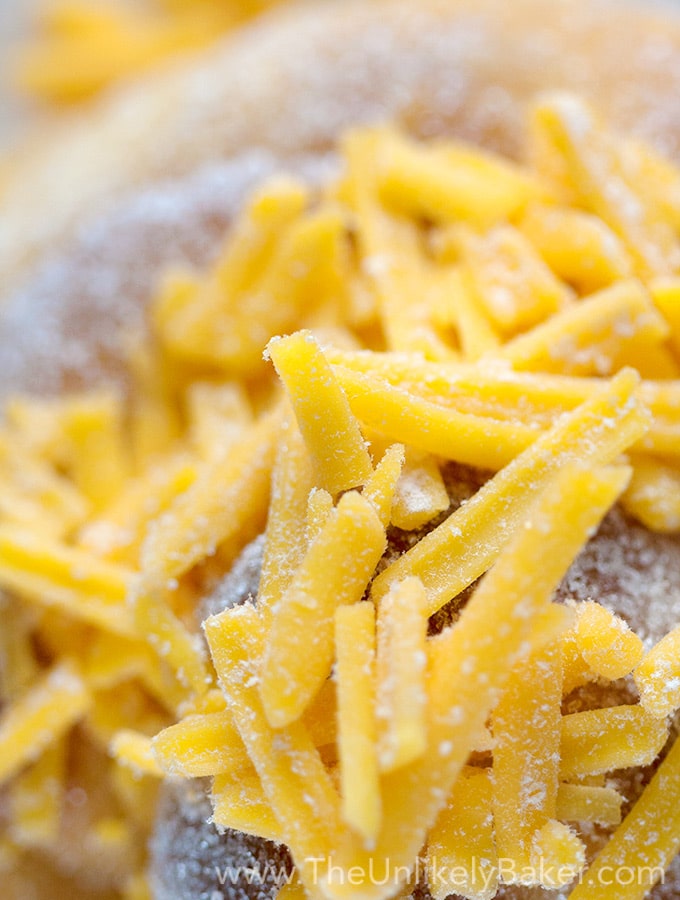 Why easy ensaymada recipe you ask? Truth be told, the traditional dough recipes you'll find for ensaymada has about a thousand steps. Who has the patience? (Evidently not me.)
So I decided to make it simpler and I'm quite happy with the result. It's not exactly the same as the ensaymada you'll find at a local bakeshop but it's a darn good one if I say so myself!
Great with coffee, better with hot chocolate!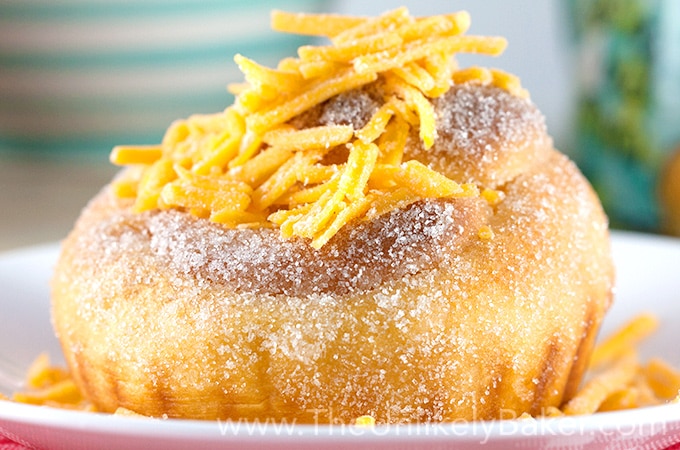 Eat ensaymada for breakfast or, like most Filipinos, as merienda or afternoon snack. Dunk it in hot chocolate while you're at it! Enjoy!
Happy baking!
Did you try this ensaymada recipe? Tell me about it in the comments section below. I'd love to hear all about it.
Here are other breakfast/snack options for you:
And let's get social! Find me on Facebook,  Pinterest,  Instagram,  Twitter,  Google+  and  Flipboard.
Or subscribe so you don't miss a recipe. I promise I don't spam (I hate spam too).
Do you want to improve your food photography, monetize your blog or start your very own food blog? Check out my Blogging Resources.