Easy leftover chicken recipes that will make you want to have chicken leftovers all the time! From comfort food favourites like chicken salad and chicken noodle soup to creative chicken recipes like chicken spaghetti and chicken taquitos, you'll find the best recipes for leftover chicken here.
(Dealing with leftovers all the time? Check out these ideas on what to do with leftover buttermilk, these delicious recipes for leftover ricotta cheese and these recipes that only use egg whites if you're tired of egg white omelettes!)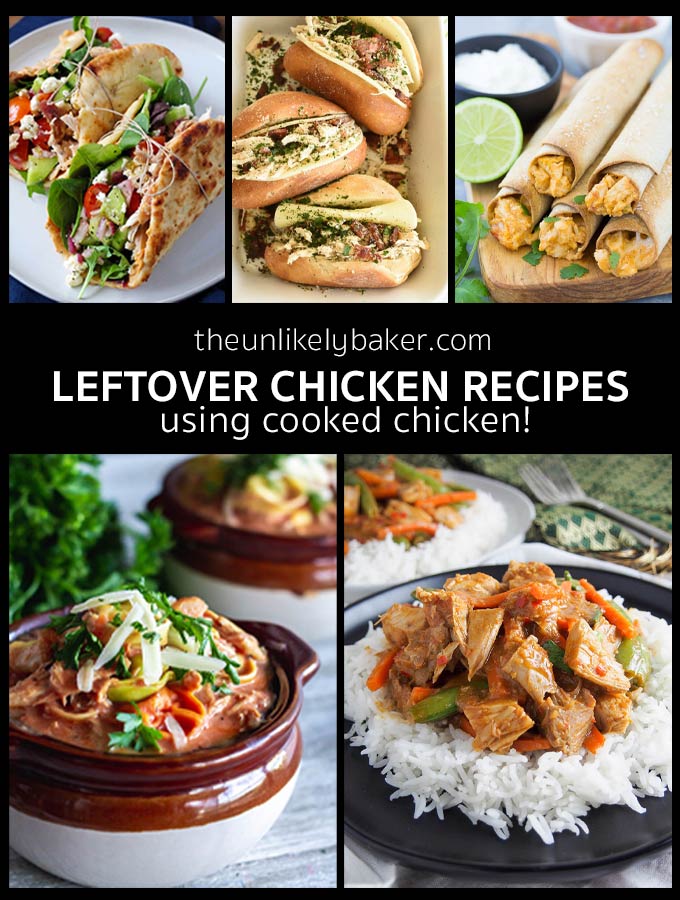 Did you buy a whole rotisserie chicken and now have parts of chicken left that nobody wants to eat anymore? Do you have a lone chicken breast sitting in the fridge that you don't know what to do with?
Don't despair.
Our recipe roundup this quarter is all about what you can do with leftover chicken. And the recipes are so delicious you might just want to have chicken leftovers all the time!
Easy leftover chicken recipes
So what can you make with leftover chicken? The answer is a lot.
My grandma loves making chicken salad. I love making chicken spaghetti.
And with the list above, we now know that there's a whole world of delicious recipes for rotisserie, cooked and leftover chicken out there to explore! Who knew leftover chicken can be such an exciting adventure?
Enjoy!
Which of these easy leftover chicken recipes are you trying first? I'd love to hear from you in the comments section below.
Do you like recipe collections? Check out all our recipe round-ups here and be sure to pin or bookmark them. They're a great reference.
And if you ever want me to feature a specific ingredient you need help with, just let me know by Facebook or Instagram. I'm always happy to help!