Wondering what to do with leftover egg whites? Here are delicious egg white recipes — from egg white desserts to savoury dishes — that will make you want to have leftover egg whites all the time.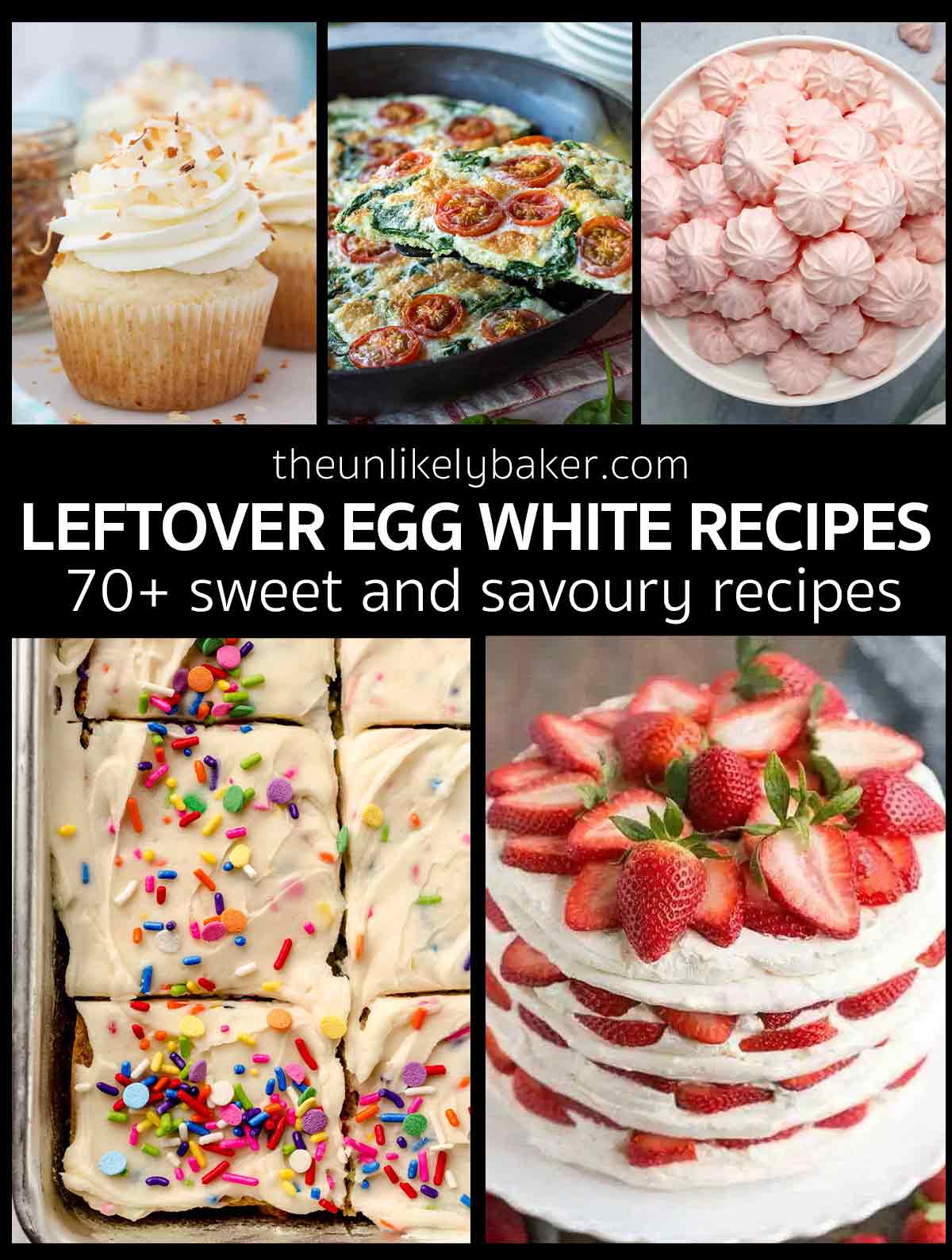 When you bake as much as I do, you would inevitably have leftover ingredients. Sometimes a recipe only needs ½ cup of something that you have a whole carton of.
So I've started collecting recipes that use these leftovers, like:
At home, whenever we have leftover egg whites, we default to egg white omelettes.
They're OK but let's be honest — they're really not the most exciting thing in the universe.
This roundup changes that. Now there's a whole world of delicious egg white recipes we can explore!
What we have today is a scrumptious collection of recipes with egg whites so you never have to wonder what to make with your leftover egg whites ever again.
(Related: What to Do with Leftover Egg Yolks)
There you have it! Creative and delicious ways to use leftover egg whites. Hope you found inspiration here.
Happy baking and cooking!
What's your favourite way to use those leftover egg whites? I'd love to hear from you in the comments section below.
And here's a great article if you ever wondered if you can use a blender to whip egg whites.