Got extra egg whites? Check out this delicious collection of leftover egg white recipes! With 15 recipes ranging from cakes to meringues to donuts, you'd always want to have egg whites on hand from now on.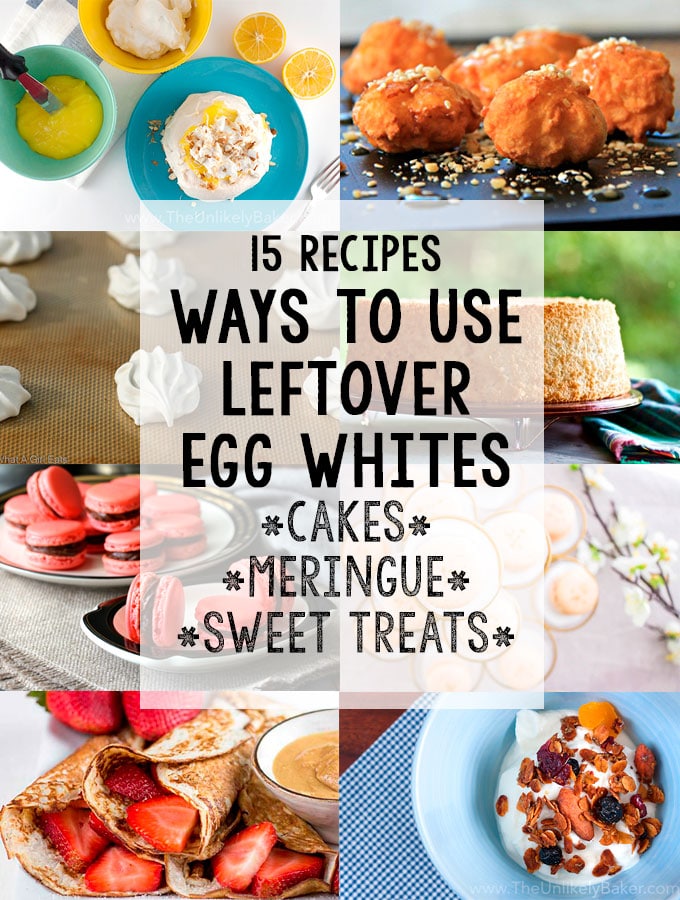 On Monday, we had a roundup featuring leftover egg yolk recipes. As promised, here's part 2 featuring leftover egg white recipes.
At home, whenever we have leftover egg whites, we default to egg white omelettes. They're OK but let's be honest – they're really not the most exciting thing in the universe. This roundup changes that. Now there's a whole world of delicious egg white recipes we can explore!
Leftover Egg White Recipes: 1 Egg White
You only need 1 egg white to bring shine and crisp to this recipe, The Only Basic Granola Recipe You Need!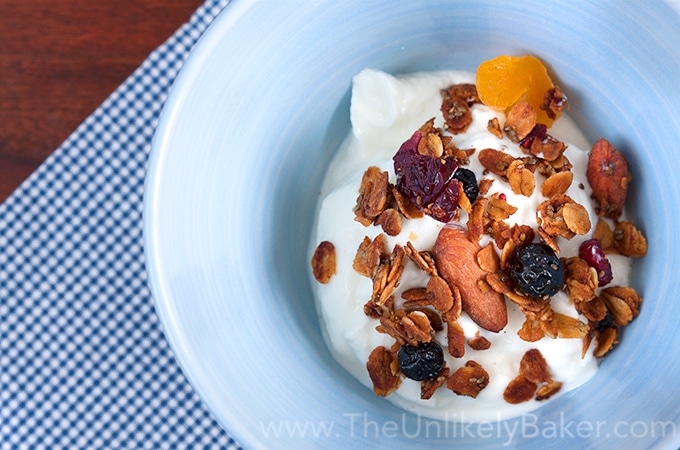 You can also make delicious Small Batch Coconut Macaroons.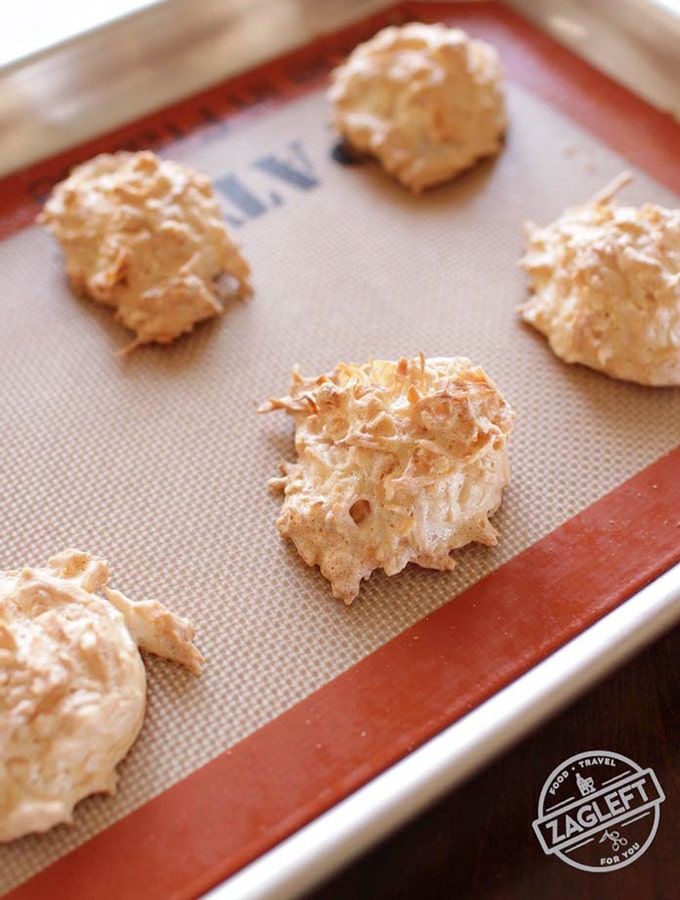 Leftover Egg White Recipes: 2 Egg Whites
You can make lots of delicious treats with 2 egg whites. Like these beauties: Macarons with a Chocolate Buttercream Filling.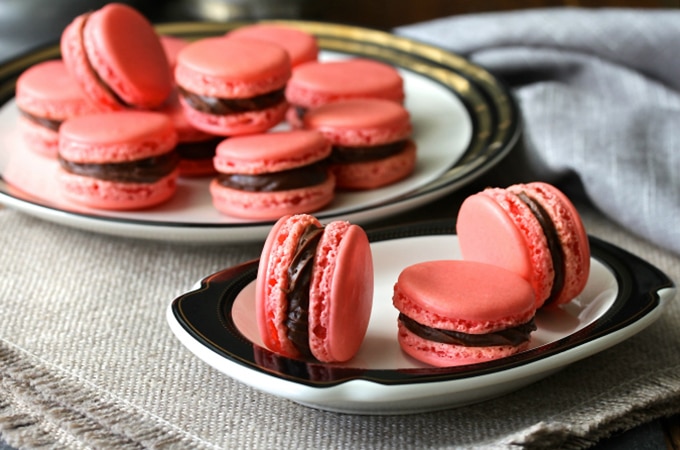 Or start your day with these protein-packed Low Carb Cottage Cheese Pancakes.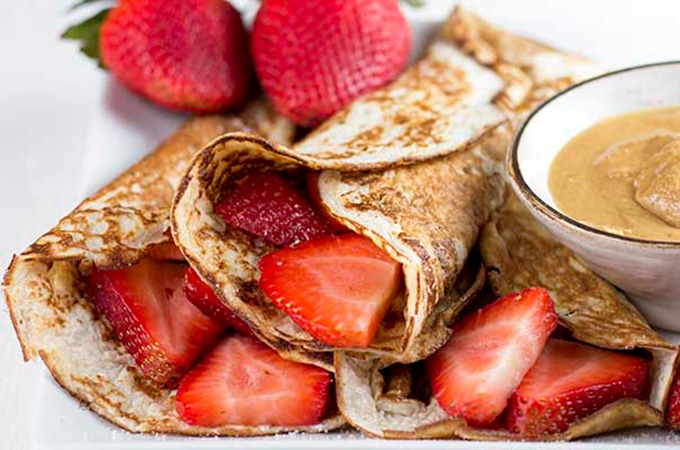 As a snack, try The Best Authentic Loukoumades Greek Donuts Recipe. Yum!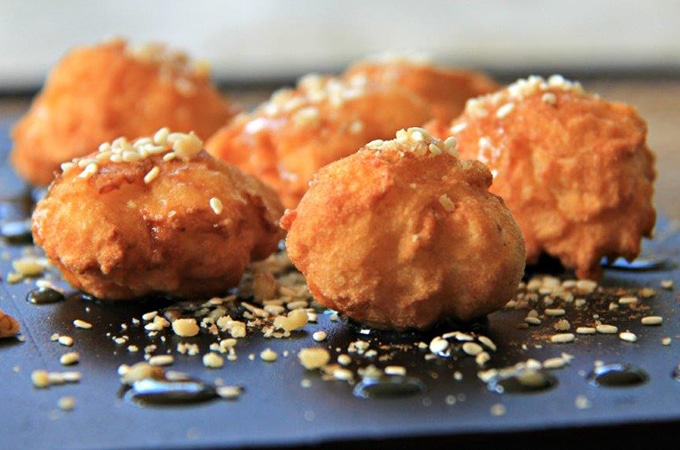 Leftover Egg White Recipes: 3 Egg Whites
Got 3 egg whites leftover? Here's another macaroon recipe you can try – Coconut Cardamom Macaroons.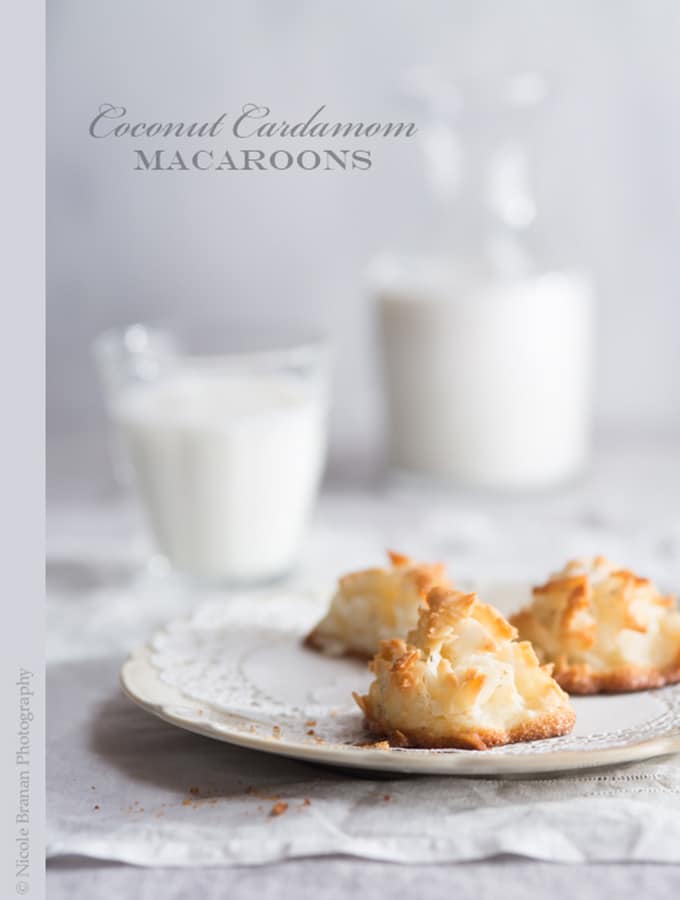 Watch out! Another macaron recipe coming your way – Apricot Macarons with Mascarpone Filling.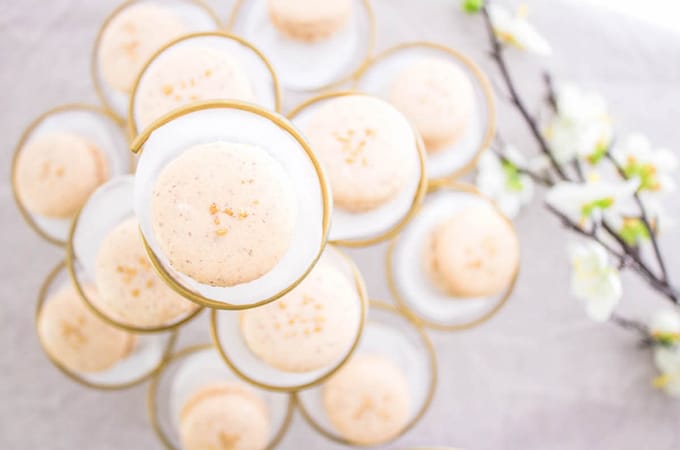 You can also make Chocolate Salty Balls.
Leftover Egg White Recipes: 4 Egg Whites
4 is the magic number to make this delightful Lemon Pavlova with Toasted Almonds & Coconut.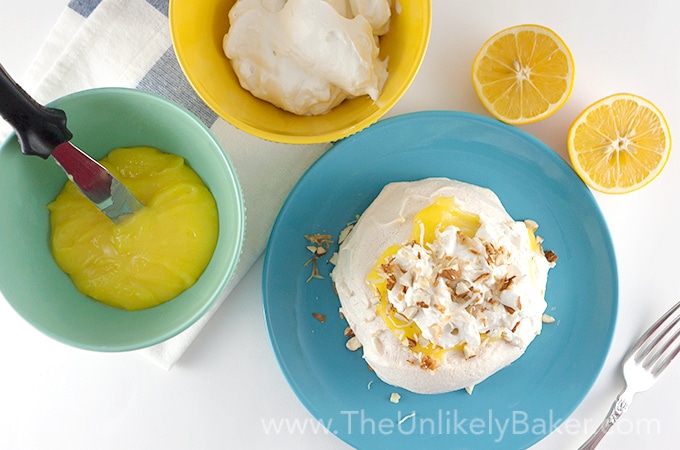 It is also the number of egg whites you need to make the meringue for this amazing Tres Leches Cake.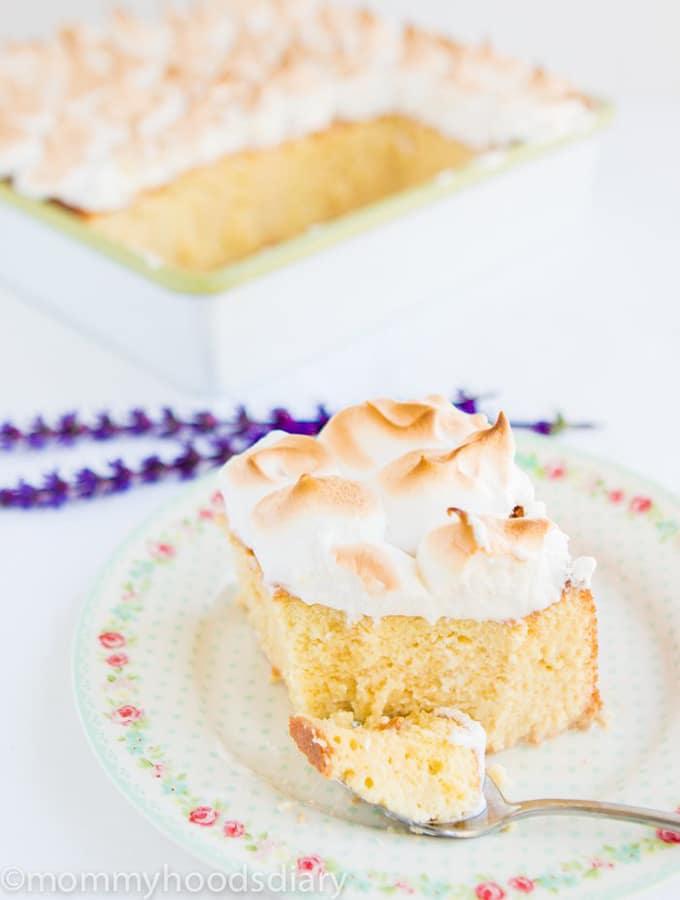 Thinking of baking some cookies for Christmas? You need 4 egg whites to make these thoroughly addicting Meringue Cornflake Cookies with Chocolate Chips.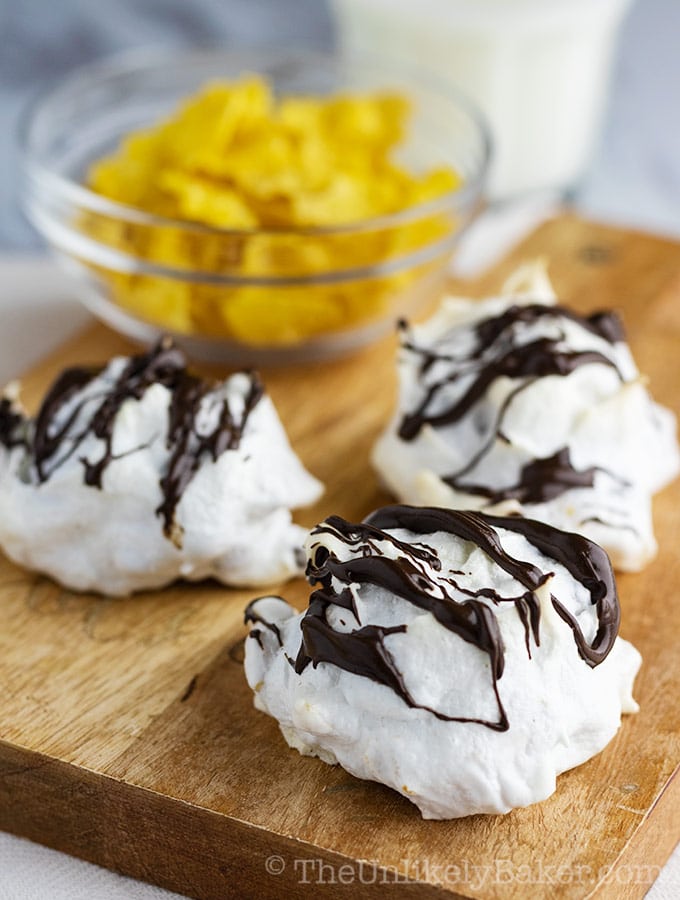 Leftover Egg White Recipes: 5 Egg Whites
Do you have 5 egg whites you don't know what to do with? You can bake this Chocolate & Vanilla Gold Sprinkles Cake and wow your friends!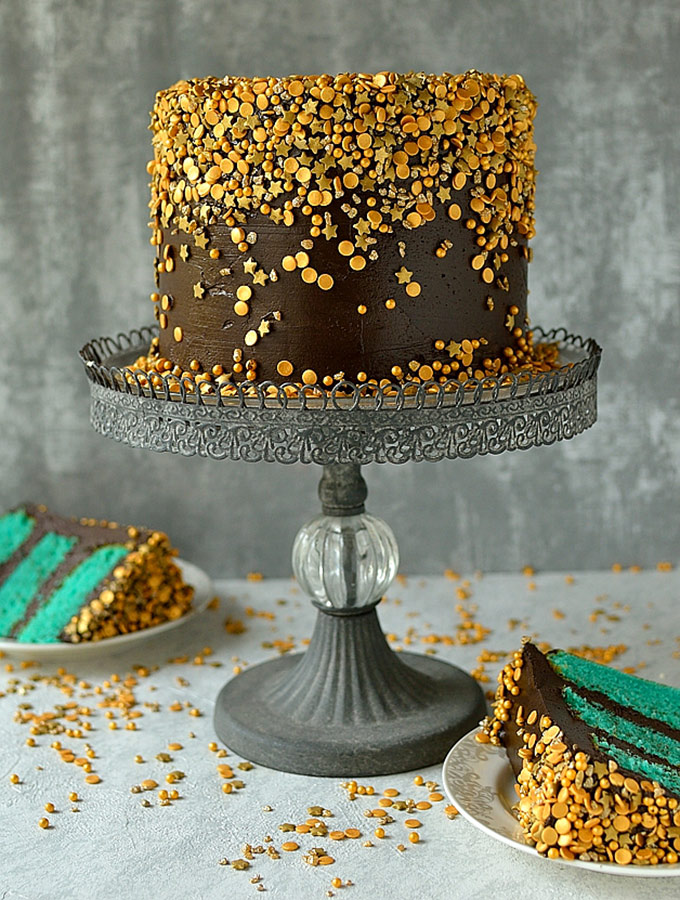 Or you can simply make a batch of Swiss Meringue Buttercream and use it on your favourite cake.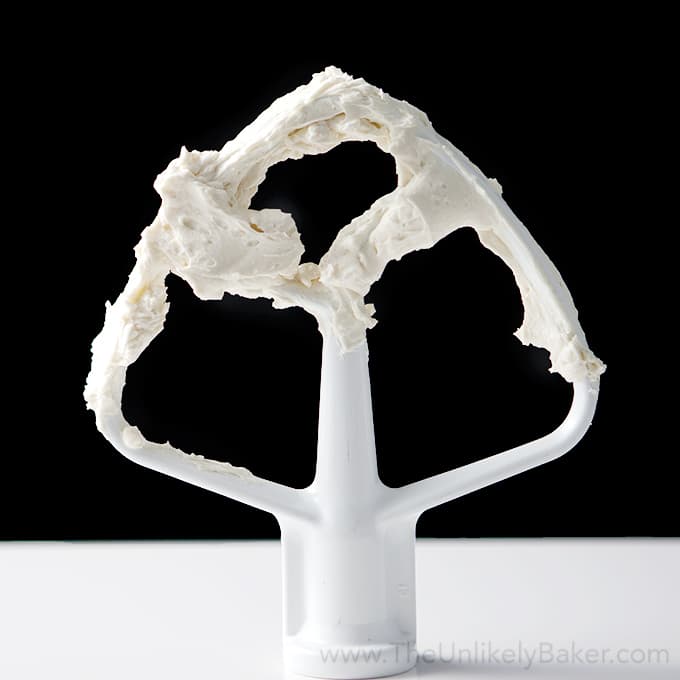 Leftover Egg White Recipes: 6 Egg Whites
Got more? The meringue cookies for this Meringue Topped Mango-Pineapple Sherbet requires 6 eggs whites.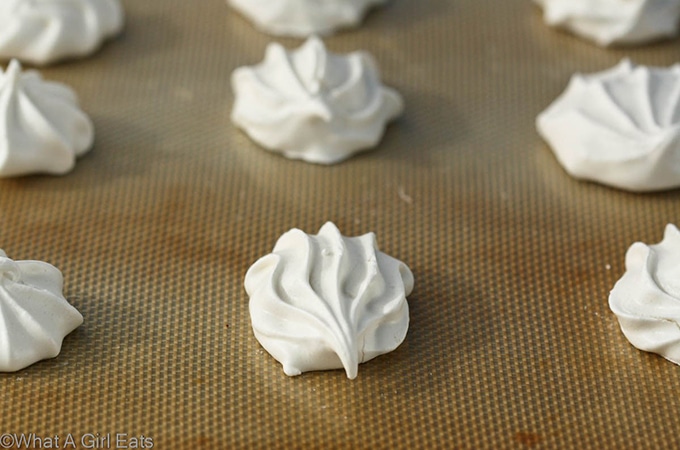 Or treat your birthday celebrant to this scrumptious Simple Birthday Chocolate Hazelnut Pavlova.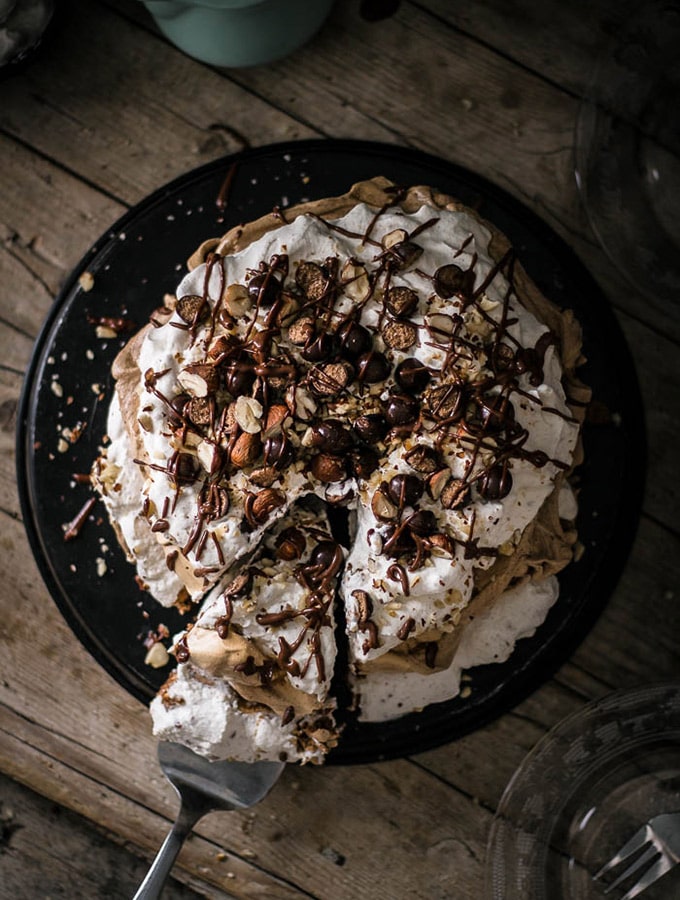 If you're lucky enough to have a whopping 12 egg whites available, then it's a good day! You can treat yourself to this light and fluffy Angel Food Cake.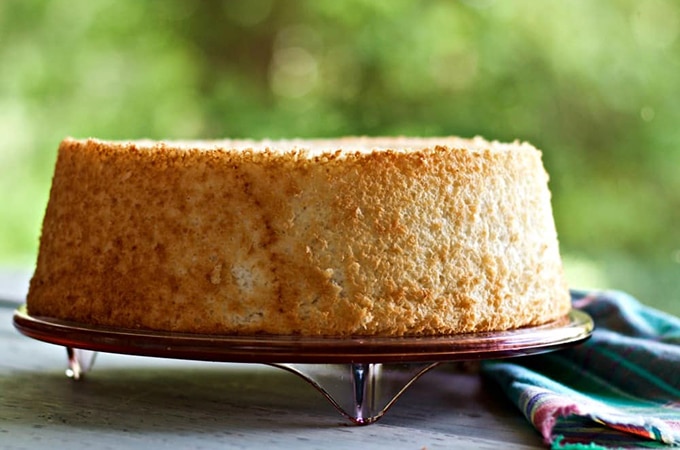 There you have it! Creative and delicious ways to use leftover egg whites. Hope you found inspiration here!
Happy baking and cooking!
What's your favourite way to use those leftover egg whites? I'd love to hear from you in the comments section below.
Click here to check out a collection of leftover egg yolk recipes.
And let's get social! See the sidebar (if on your desktop) or the bottom of this page (if on your mobile) to see how we can connect.
Or subscribe so you don't miss a recipe. I promise I don't spam (I hate spam too).
Do you want to improve your food photography, monetize your blog or start your very own food blog? Check out my Blogging Resources.