Unique cupcake recipes — from creative flavour combinations to delicious buttercream recipes, get ready to indulge in the wonderful world of little cakes.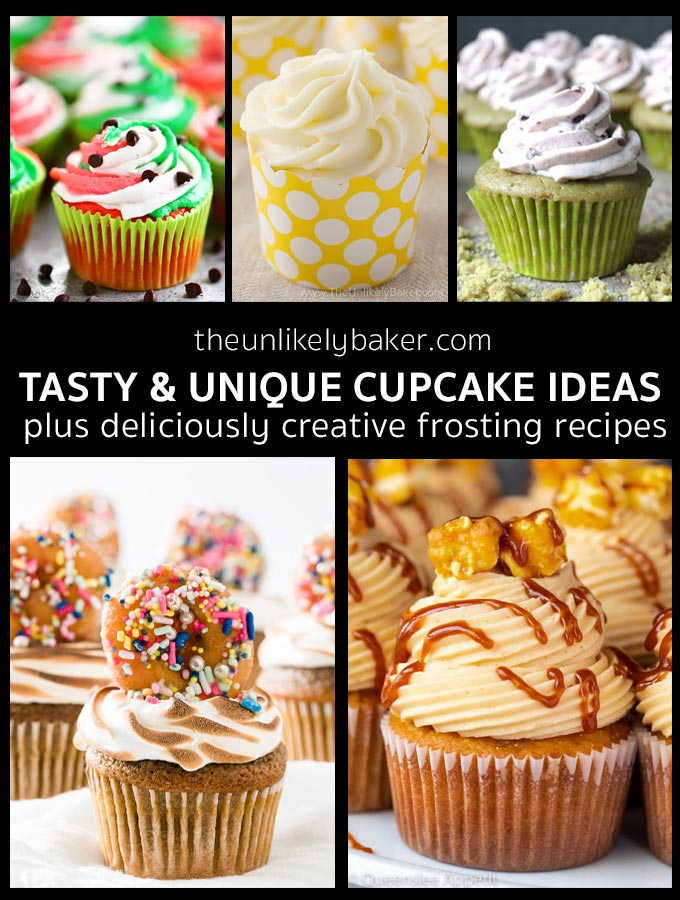 Here's a collection of delicious cupcake recipes perfect for birthdays, baby showers, bridal showers, the holidays and more.
We have the classics but also the most creative, the most unique and the tastiest cupcake recipes around.
So hold on to your whisks and your aprons, this is going to be one fun and scrumptious cupcake ride
Cupcakes are great because not only are they individual-sized (no sharing lol), they're also easier to bake than regular-sized cakes.
Hope you've picked a favourite!
Happy baking!
Did you make any of these cupcake recipes? I'd love to hear from you in the comments section below.