Unique pumpkin and squash recipes – when you want pumpkin but don't want pie! Creative recipes that will inspire you to create something amazing using fall's favourite produce.
(Want to make apple recipes instead? Check out this collection of sweet and savoury apple recipes.)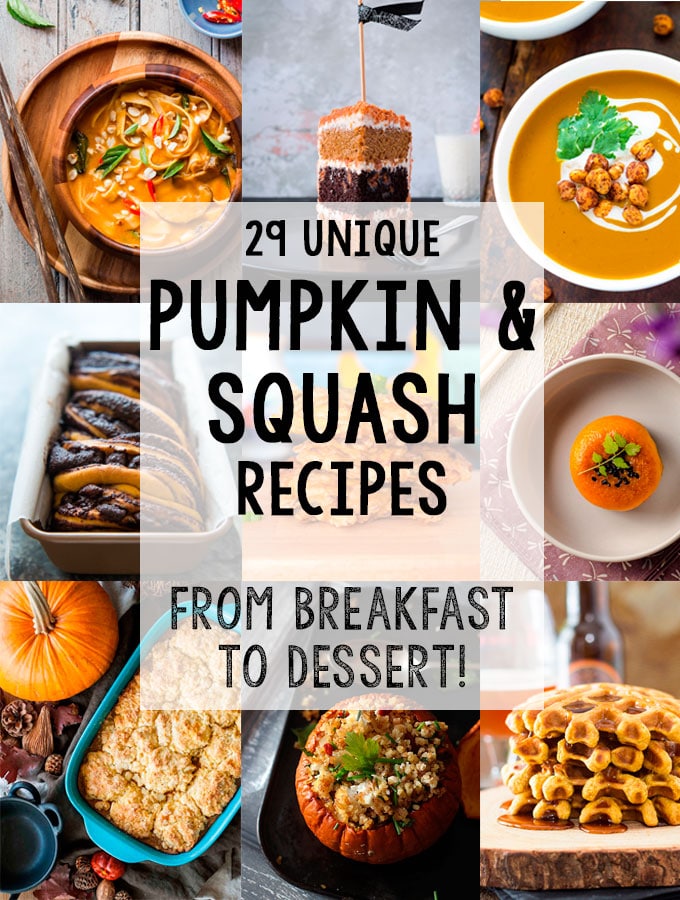 We all love good old pumpkin pie but let's admit it: when we've had the same thing year over year over year, we're going to crave for something new and creative. A recipe that excites us.
Here are some of the most unique pumpkin and squash recipes from some of the best food bloggers.
Unique pumpkin and squash recipes: breakfast
Let's start with light and fluffy pumpkin buttermilk pancakes. They're always a hit and perfect to jumpstart those crisp fall mornings.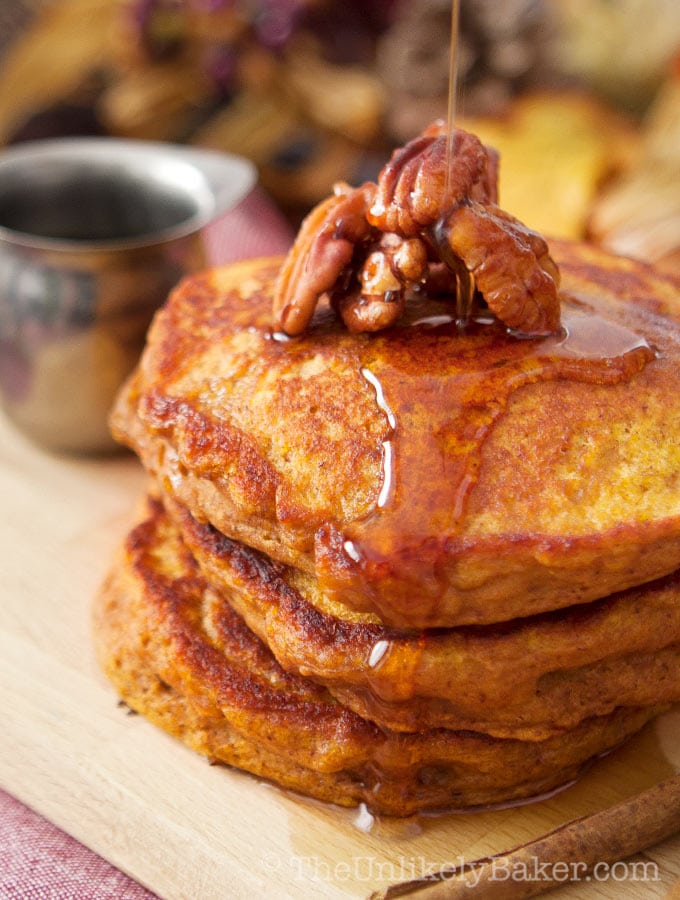 And how about these drool-worthy Pumpkin Beer Waffles from Jennifer over at JenniferMeyering because pumpkin beer.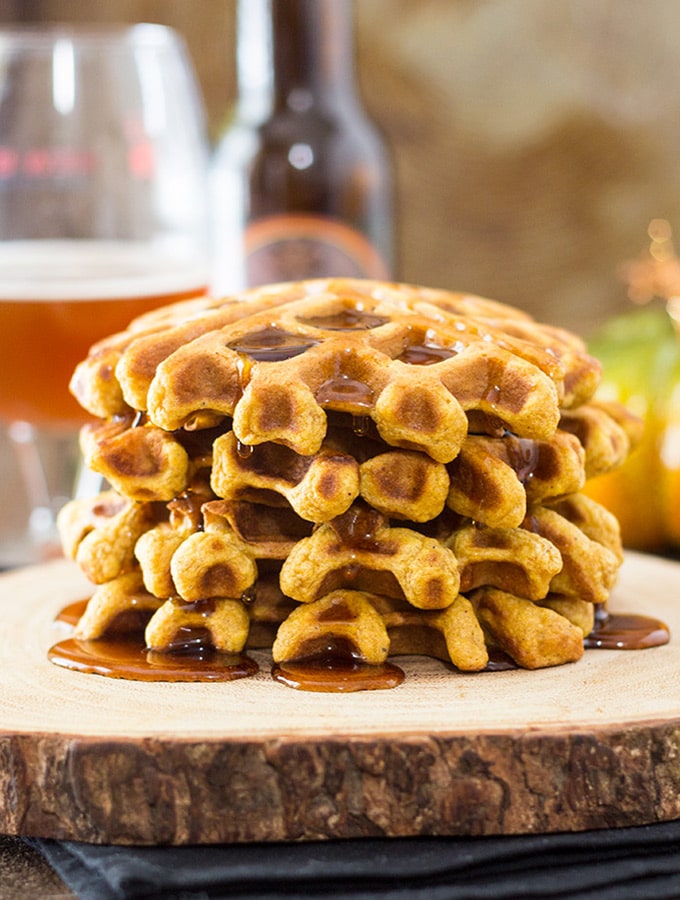 Not in the mood for ale so early in the morning? Lucy from Supergolden Bakes got your back with her Pumpkin Spice Waffles with Vanilla Ice Cream and Caramel Sauce.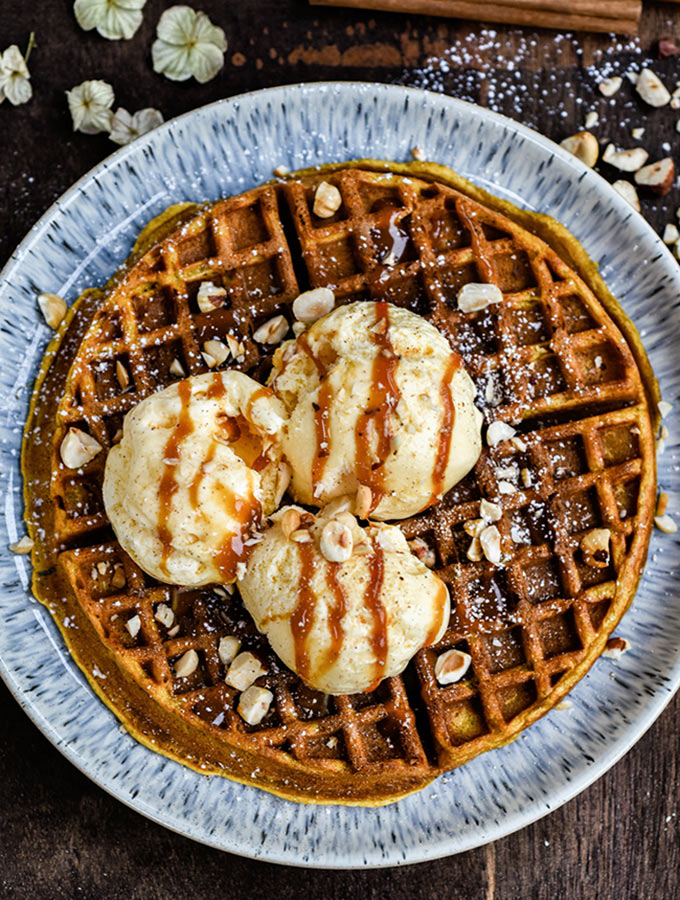 And if you want egg-free waffles, Oriana from Mommy's Home Cooking has exactly what you're looking for with her Egg Free Pumpkin Waffles with Salted Caramel Sauce.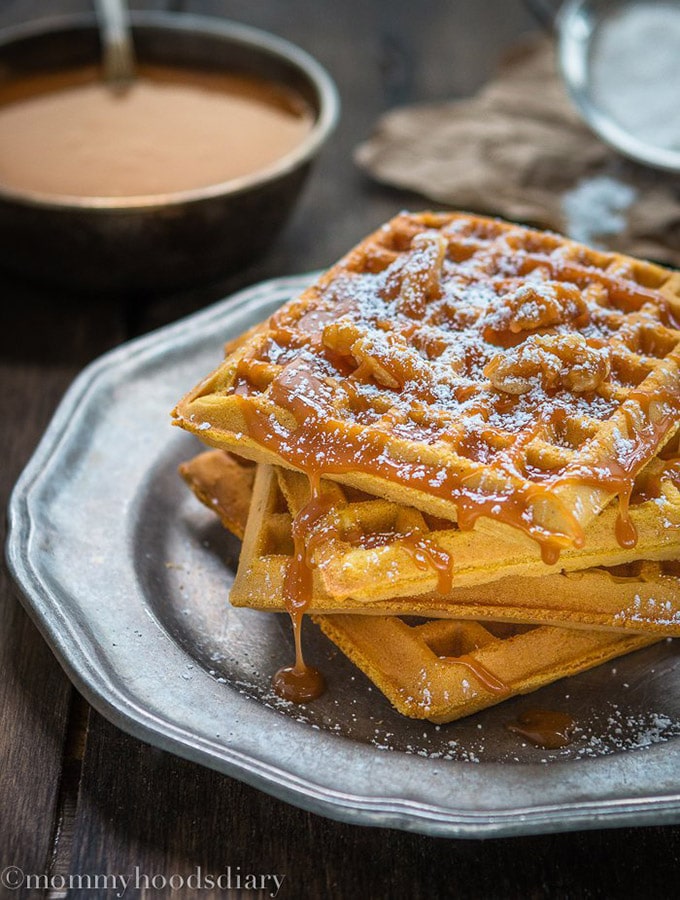 If you're craving for french toast, check out these delicious Pumpkin Spice French Toast Cups Sarah cooked up over at Away from the Box.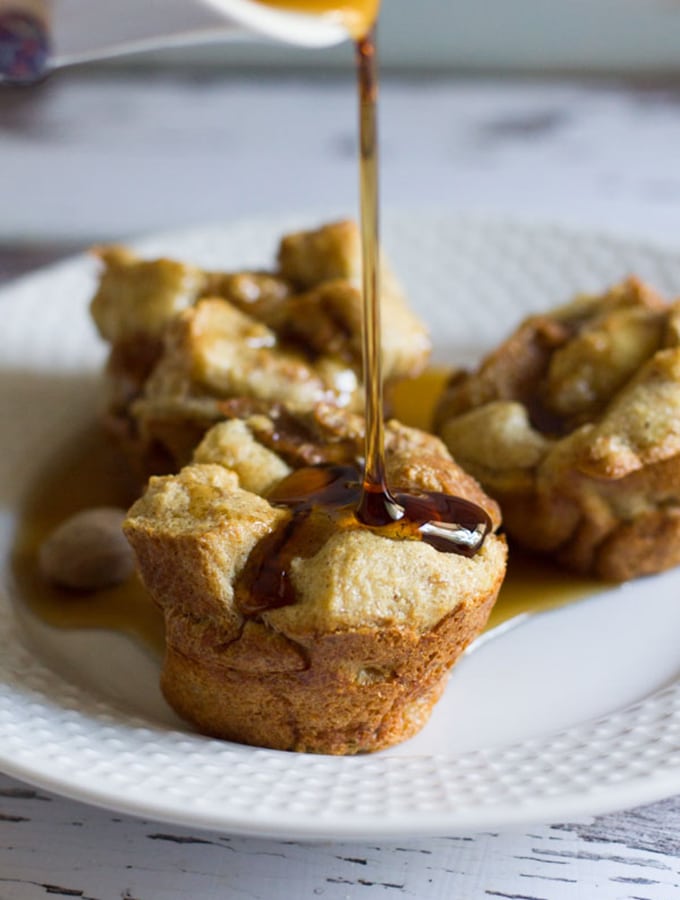 Are you a bread person? Here are three amazing bread recipes for you. The first one is this oh-my-word Nutella Swirl Pumpkin Bread from Julia at Plated Cravings.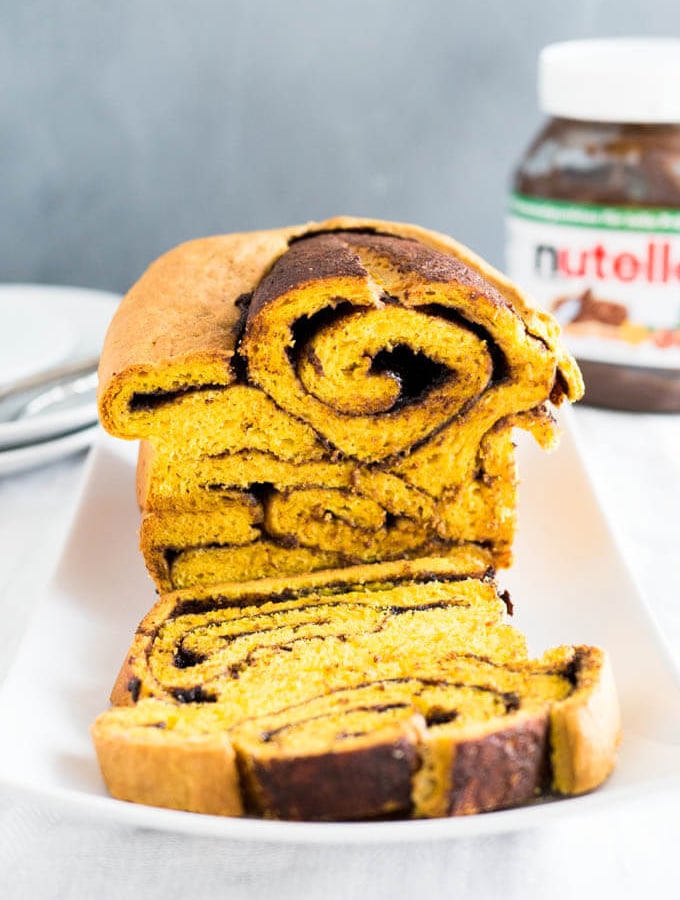 While Amy from The House of Nash has this Pumpkin Chocolate Babka that looks too good to eat (ah but we must).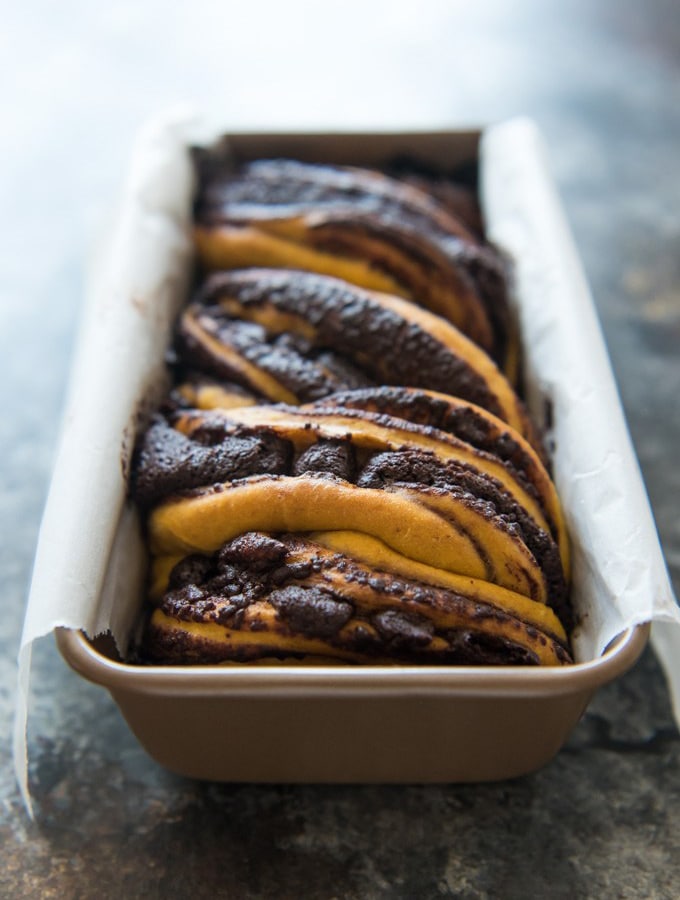 Mary the Goodie Godmother (don't you just love that?) has this Pumpkin Challah Bread Pudding that's sure to satisfy your cravings.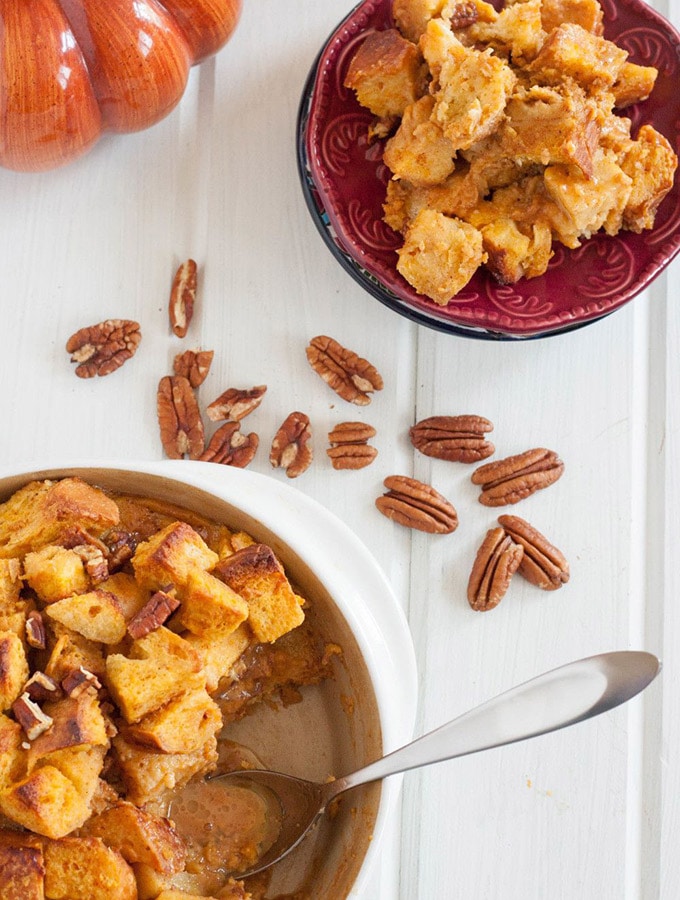 And if it's granola you're looking for, Sarah over at Live Eat Learn has this Double Pumpkin Granola you're sure to love!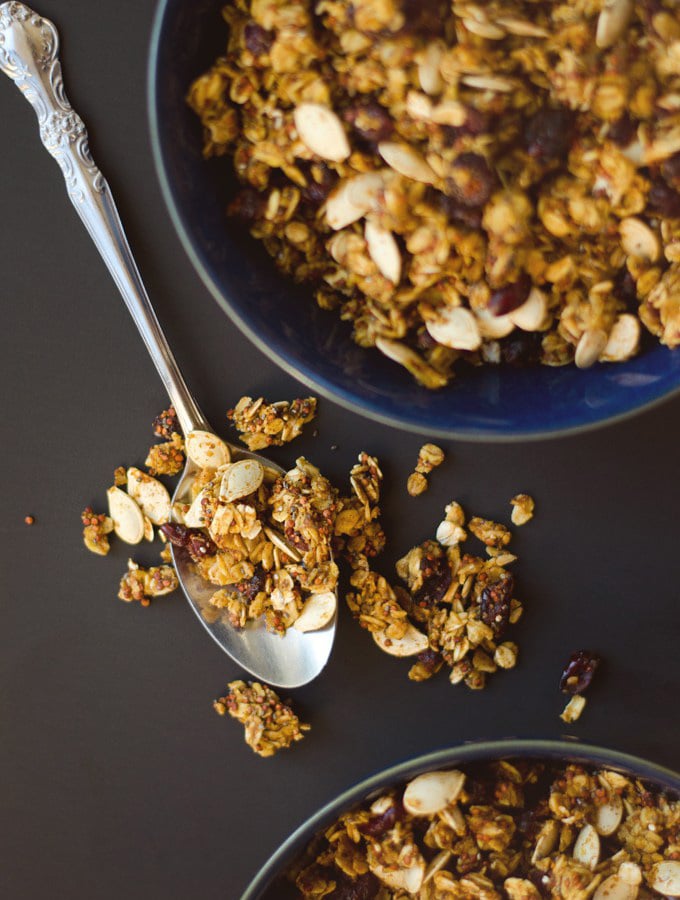 And if you're a donut-for-breakfast kind of girl, let's be friends! Here's a special baked pumpkin donut with cinnamon sugar just for you.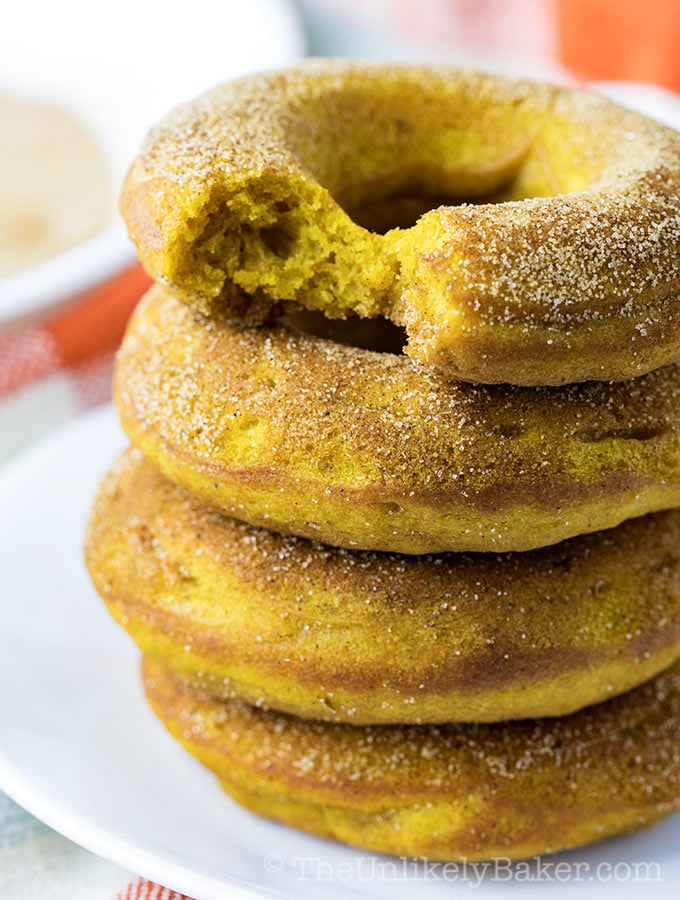 Creative pumpkin and squash recipes: soups
Ok it's time for soup! I promised you creative and imaginative soup recipes so if you're looking for basic butternut squash soup recipes, turn away now.
…
Still here? Yay! I'm glad. These soups are awesome.
First up is this Pumpkin and Cauliflower Soup with Ginger brought to you by Natasha of Salt & Lavender.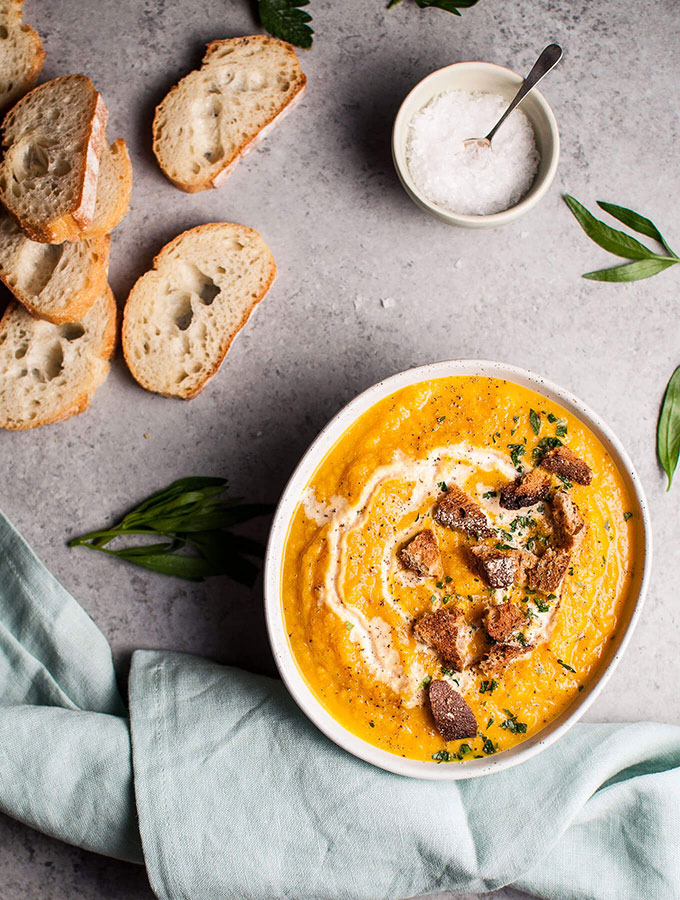 While Regina over at Leelalicious did us all (and the universe) a favour by creating this Chocolate Roasted Butternut Squash Soup masterpiece (chocolate!).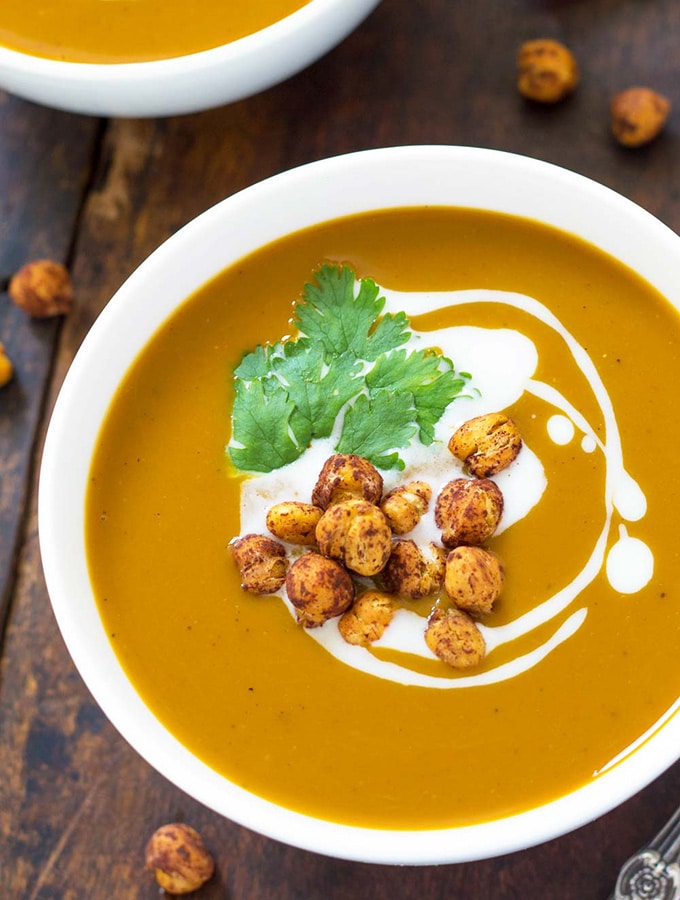 We travel the world with Swayam, La Petit Chef, with her Moroccan Roasted Pumpkin Soup.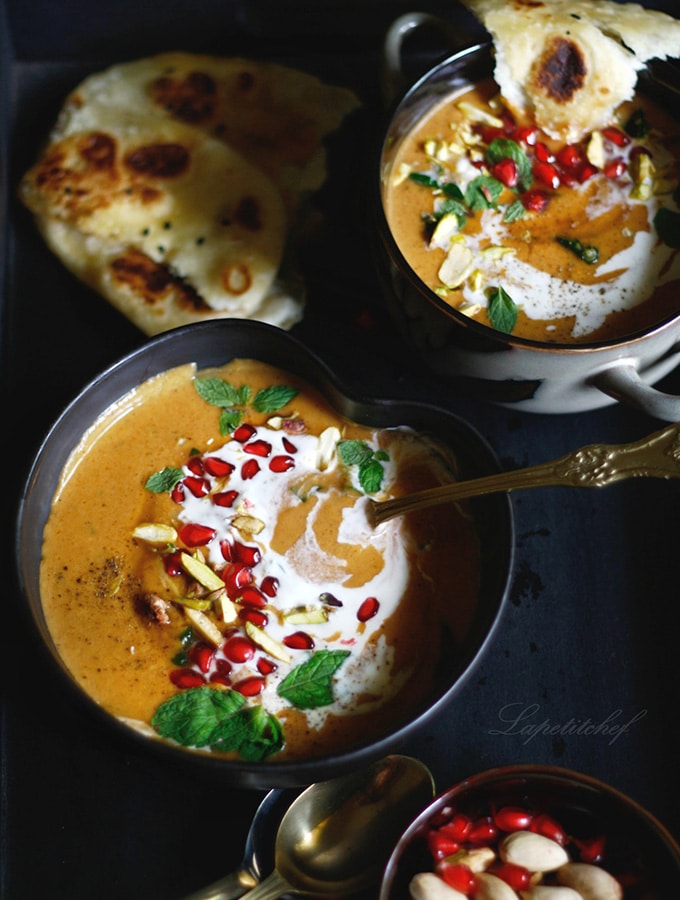 Then off to Thailand with Richa (My Food Story) with her Spicy Thai Curry Pumpkin Noodle Soup. (OMG I'm so hungry now, are you?)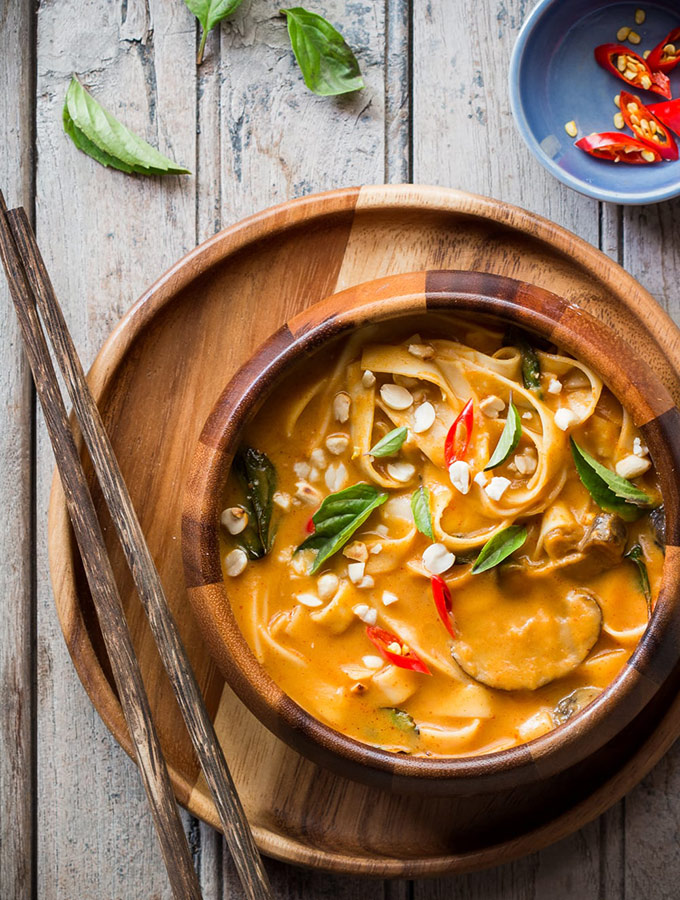 Vicky over at Avocado Pesto has a Quinoa Black Bean Pumpkin Soup that's gluten-free and vegan too.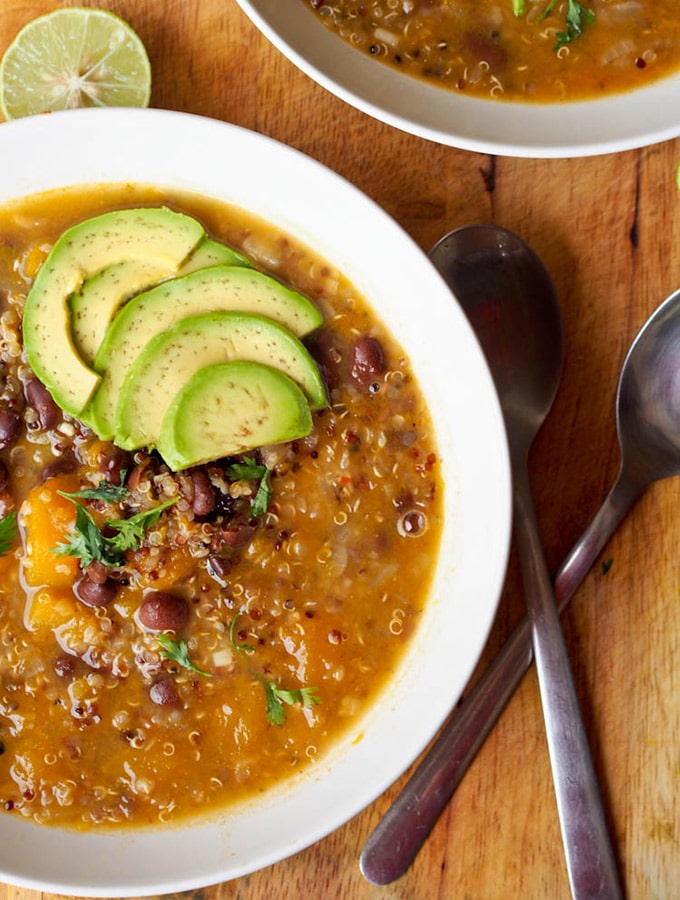 Pumpkin and squash salads
Speaking of vegetables, of course we have salads. Lorena at Green Healthy Cooking has this bright and vibrant Roasted Butternut Squash Salad that looks absolutely delightful.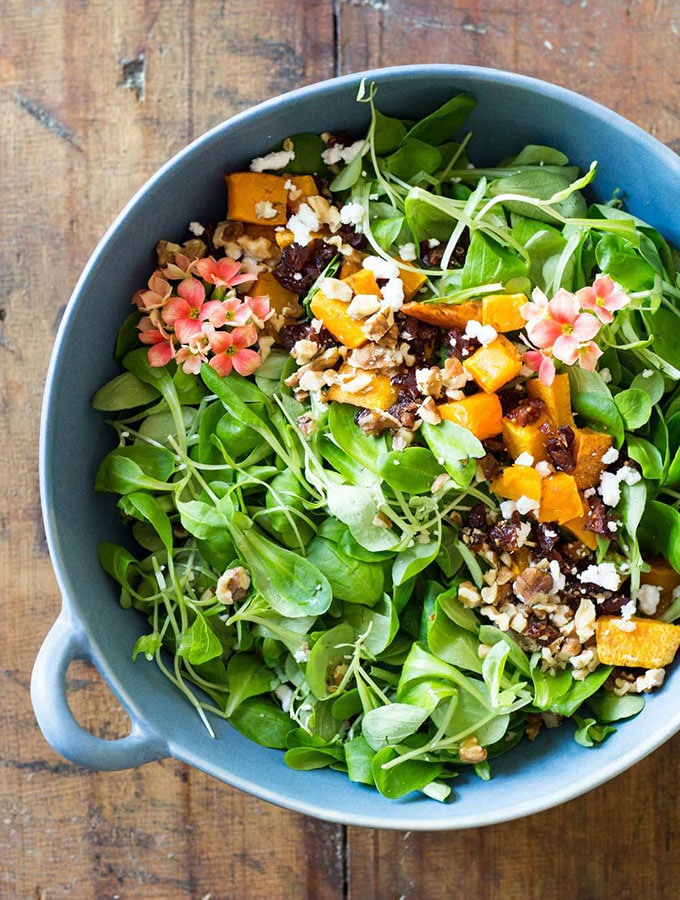 And Jagruti (who's blogging at Jagruti's Cooking Odyssey) has this Harrisa Roasted Pumpkin and Bulgur Wheat Salad that looks and feels like fall.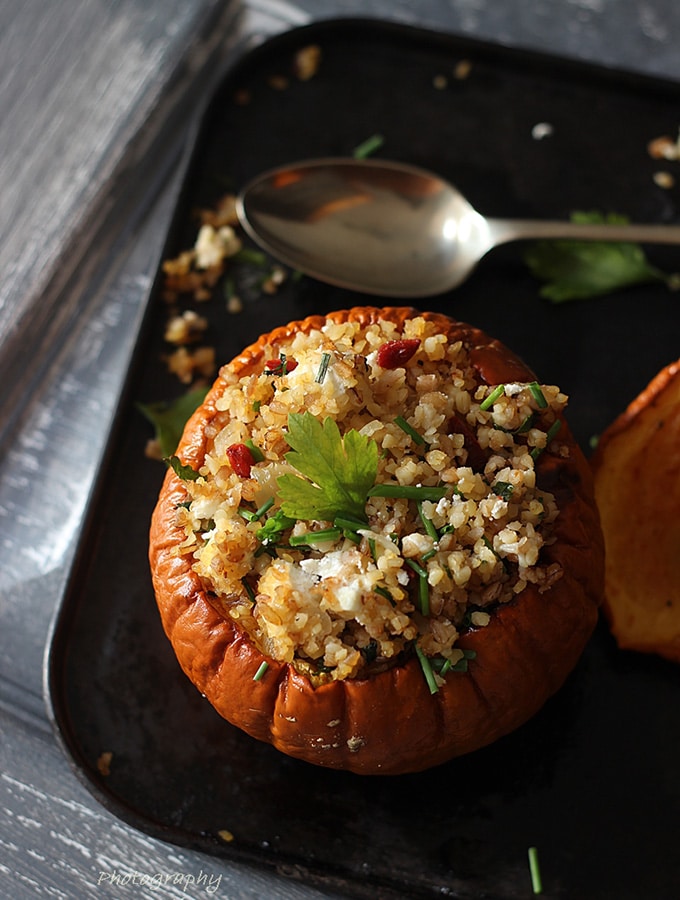 Unique pumpkin and squash recipes: mains & sides
You're hungry now, aren't you. But we're not done! So many unique pumpkin and squash recipes! On to the main dishes and side dishes we go.
Let's start with everyone's favourite mac and cheese, but made more phenomenal. Check out this Upgrade Boxed Mac & Cheese with Butternut Squash & Sage from Kelly over at A Side of Sweet.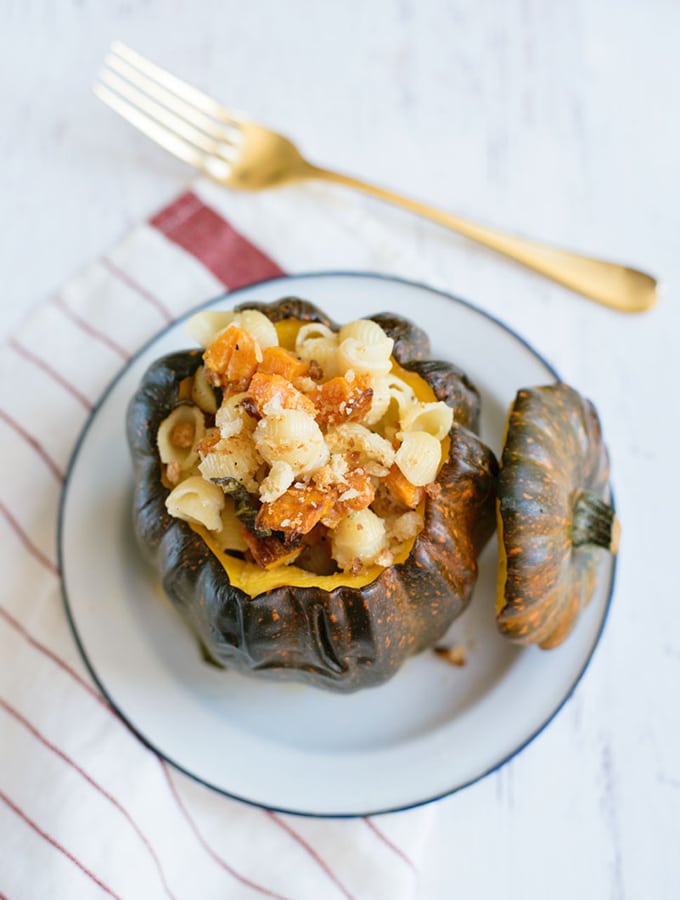 And how about some chili? (We're always in the mood for some chili!) Make some Butternut Squash Chili with this recipe from Julia at Savory Tooth.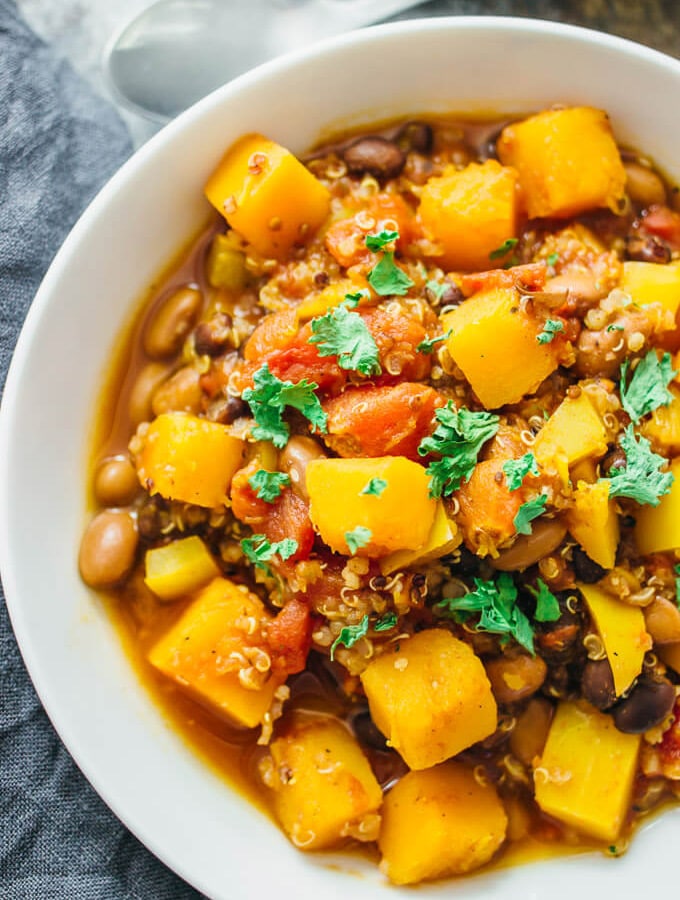 Or curry. Curry is always a great idea. Like this Thai Potato Pumpkin Curry from Jyothirajesh from Curry Trail.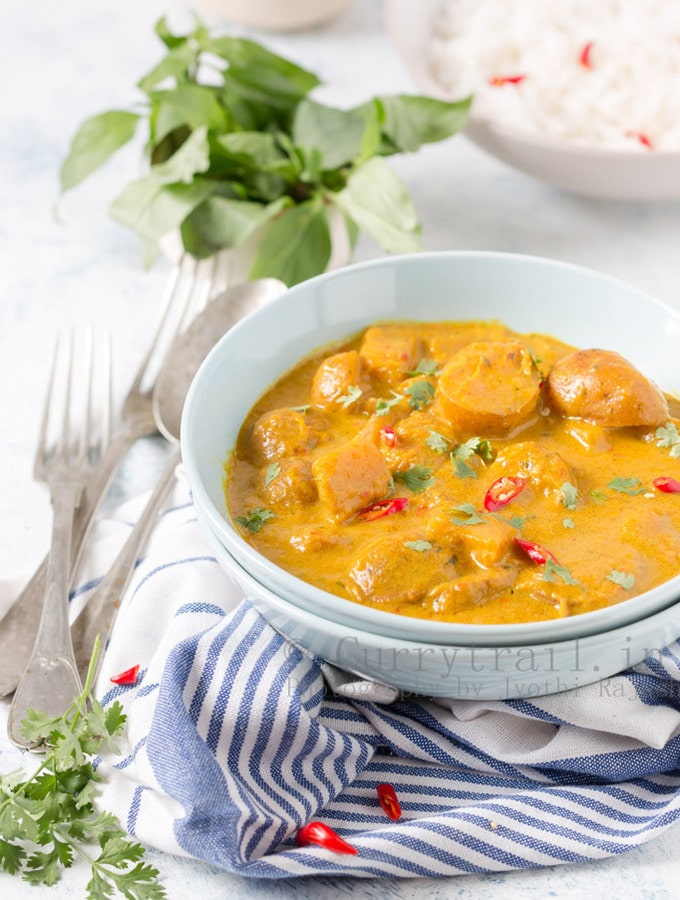 How about risotto? Jean from Veggie Inspired Journey has this amazing Southwest Pumpkin Risotto that's a must-try.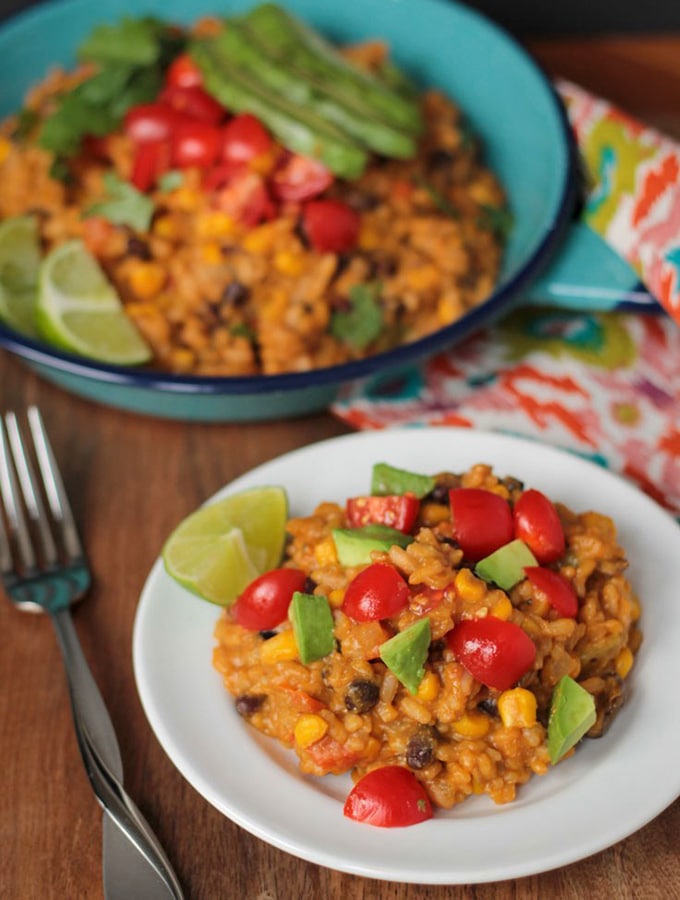 Have you tried kabocha squash? You should! This is a shameless plug for my Kabocha Squash Fritters.
But seriously, kabocha squash is awesome. Just look at this Kabocha Squash Quinoa Bake with Brussels Sprouts and Pancetta from Serena at Domesticate Me.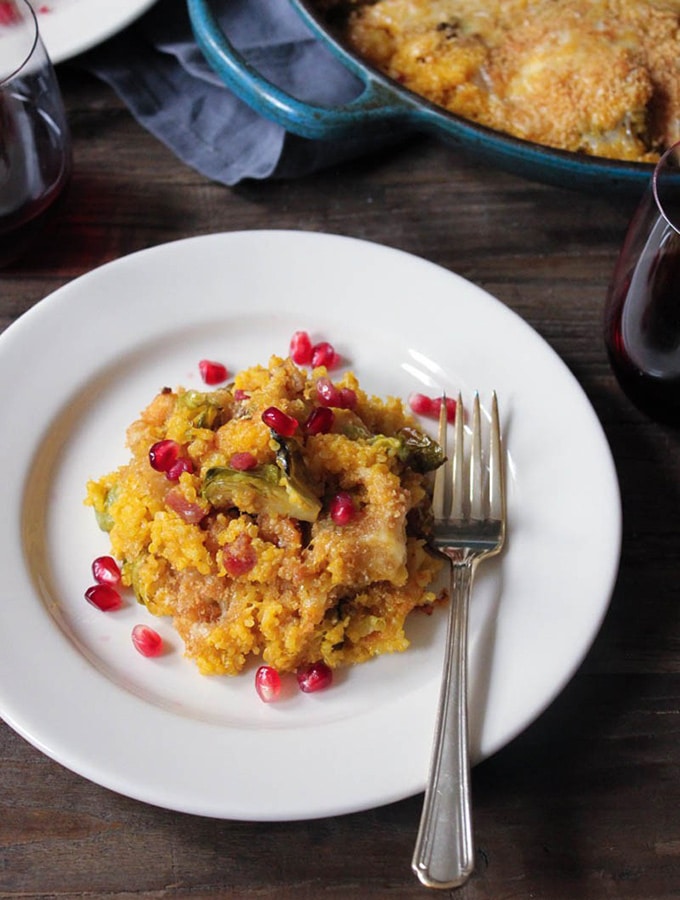 And this Roasted Kabocha Squash with Curried Sauce from Bobbi at Bam's Kitchen.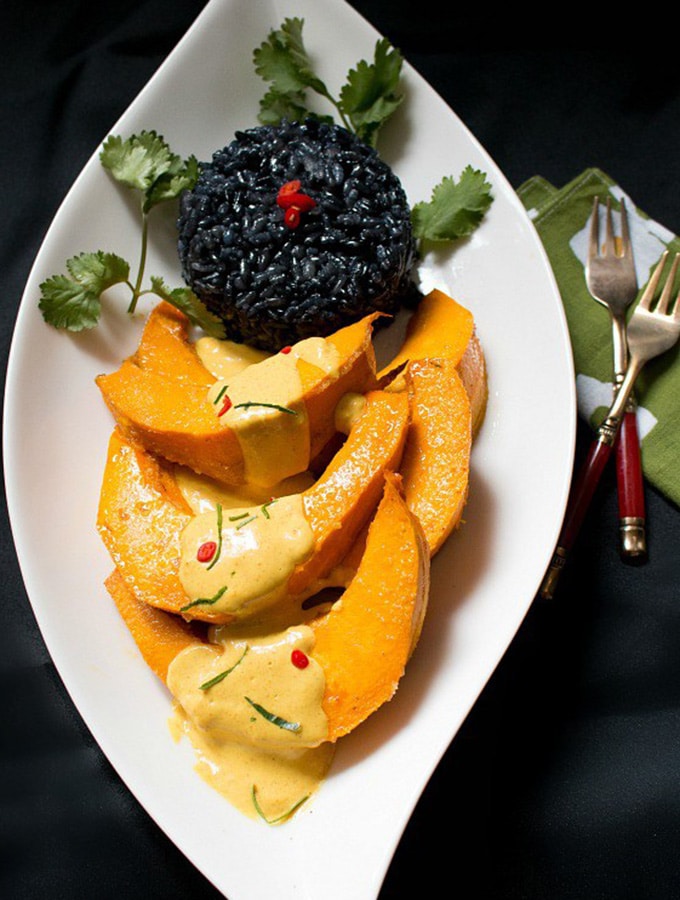 Pumpkin and squash dessert recipes that are not pie!
Now on to my favourite part! Dessert! You guys may have noticed I have a sweet tooth (may have noticed? lol!) so this section almost made me cry. They are all so delicious.
This pumpkin bundt cake with cream cheese filling will be the star of your Thanksgiving celebrations. It's a perfectly spiced pumpkin cake with pecans and a cream cheese centre. So delicious and full of the warm, cozy flavours of fall.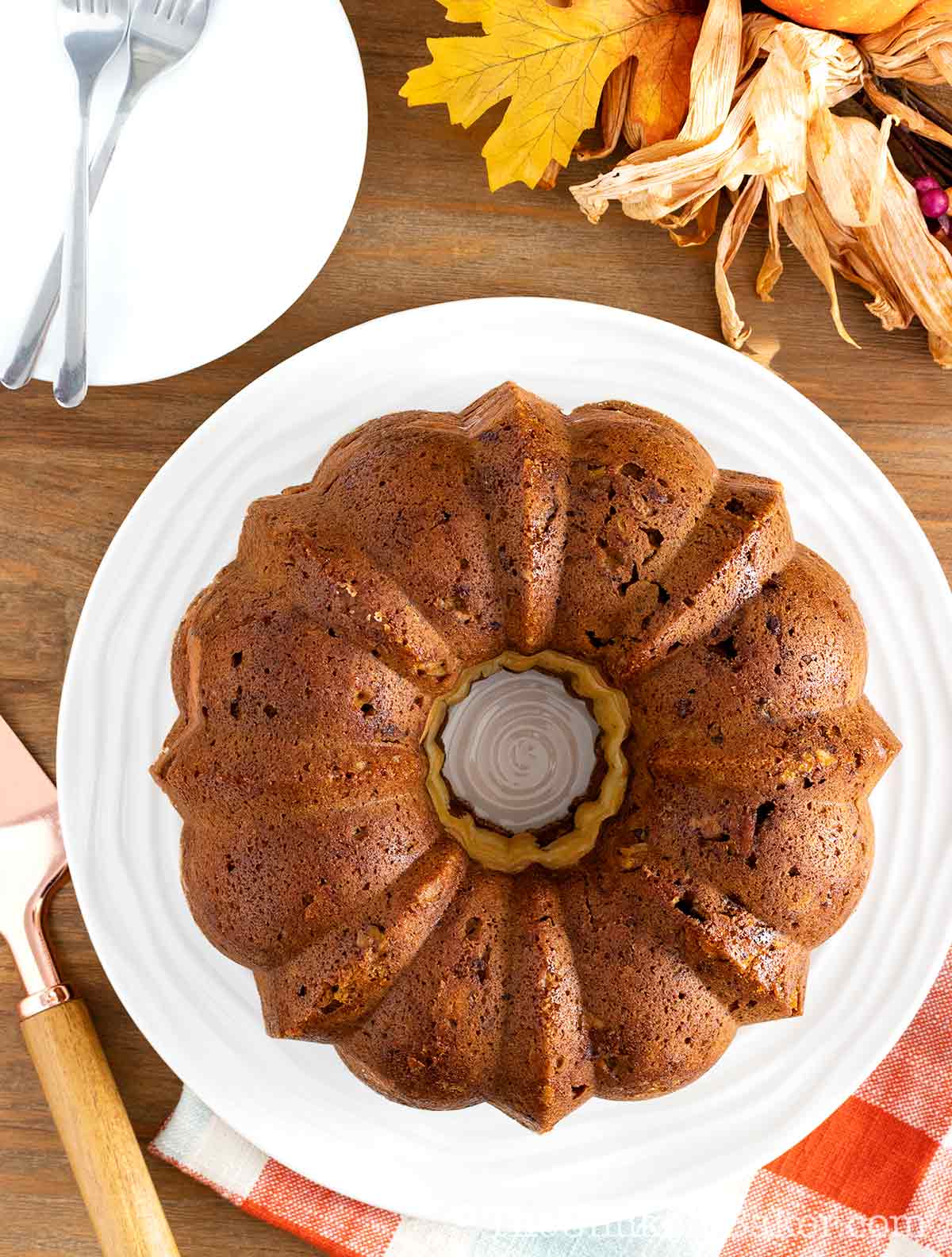 A perfect Sunshine Squash Creme Brûlée from Annemarie of Just a Little Bit of Bacon.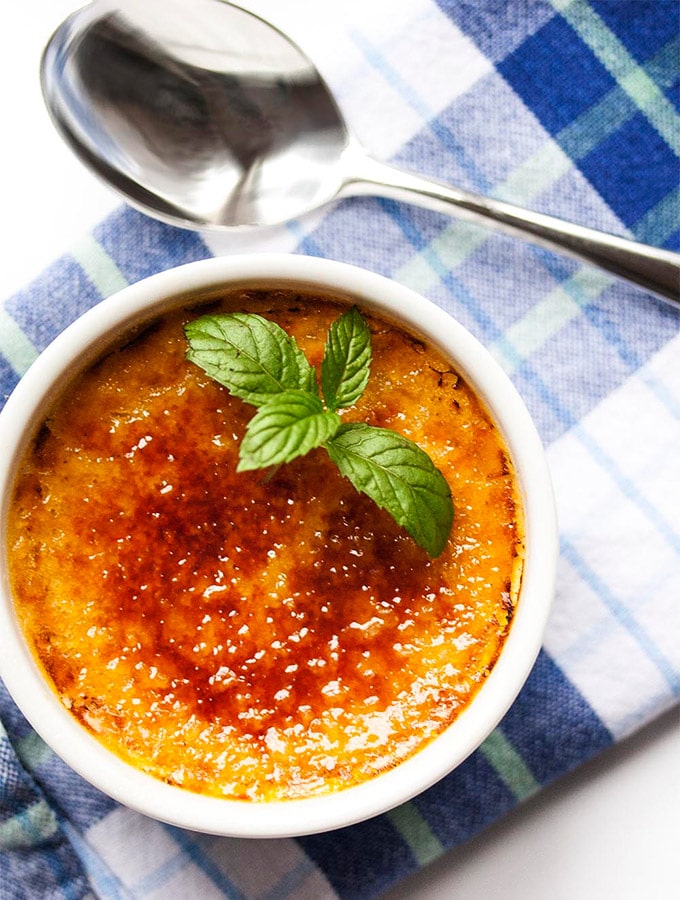 This beautiful Chocolate & Pumpkin Oreo Cake from Lynn who's on The Road to Honey.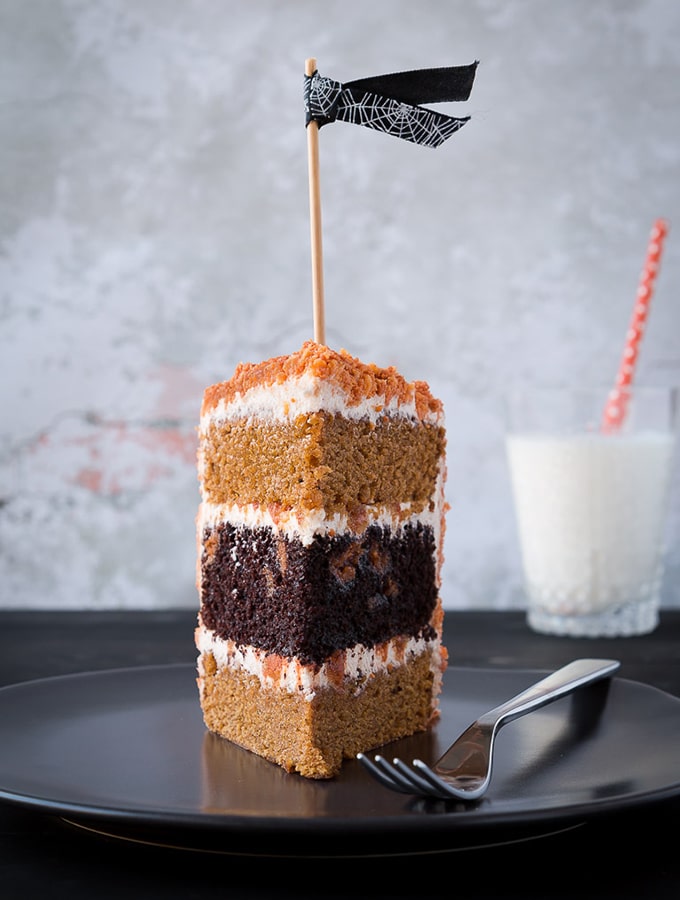 And what about this delicious and creamy Pumpkin Pecan Cheesecake from Kathy at Lemon Blossoms?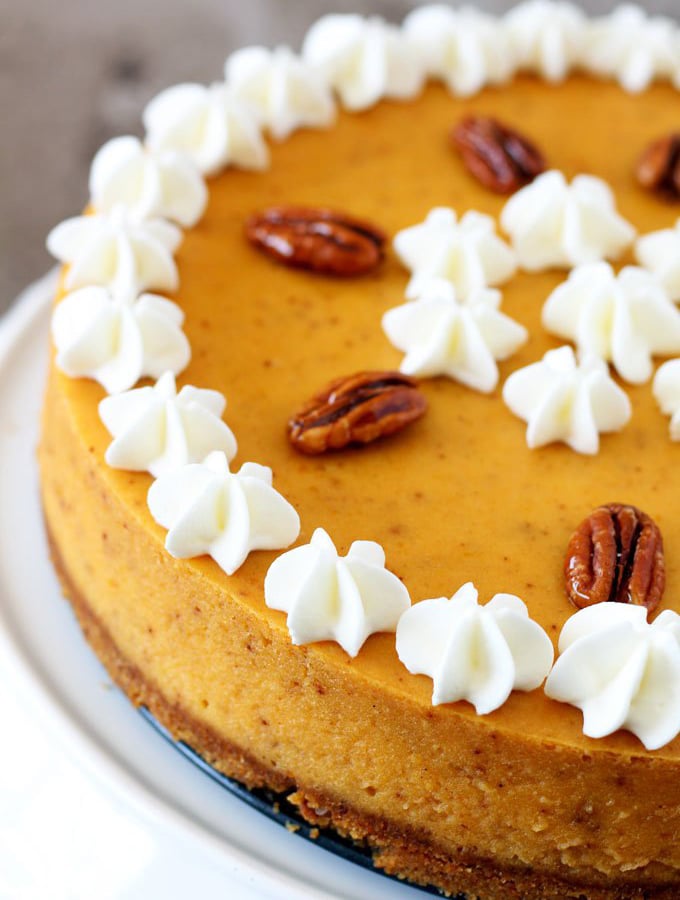 If you're looking for a vegan option, we have that too! Check out this Vegan Pumpkin Cheesecake from Megan over at A Dash of Megnut.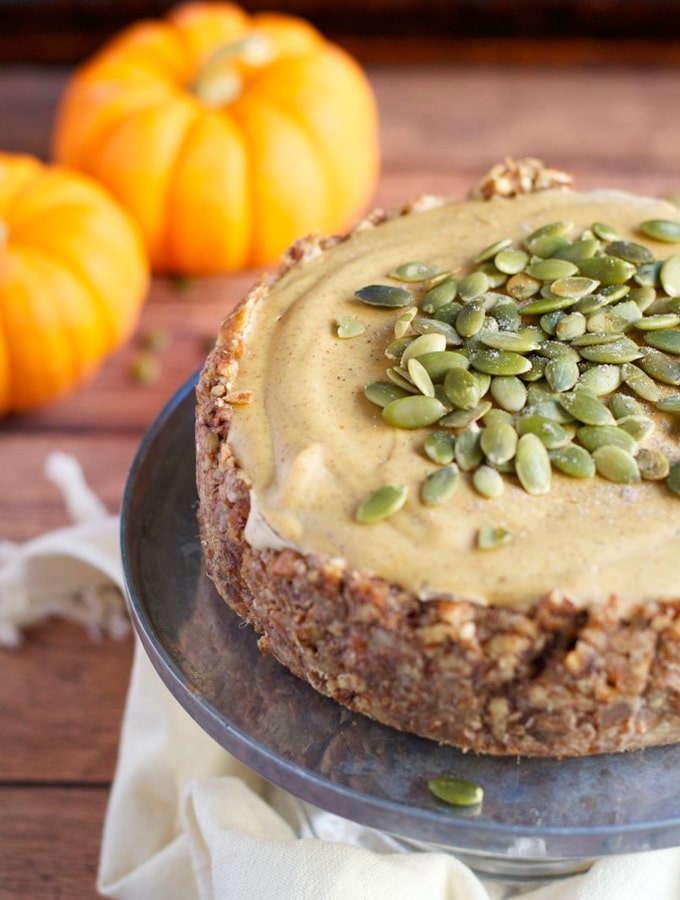 And I have a no-bake pumpkin cheesecake for you too. Easy, no fuss dessert perfect for Thanksgiving.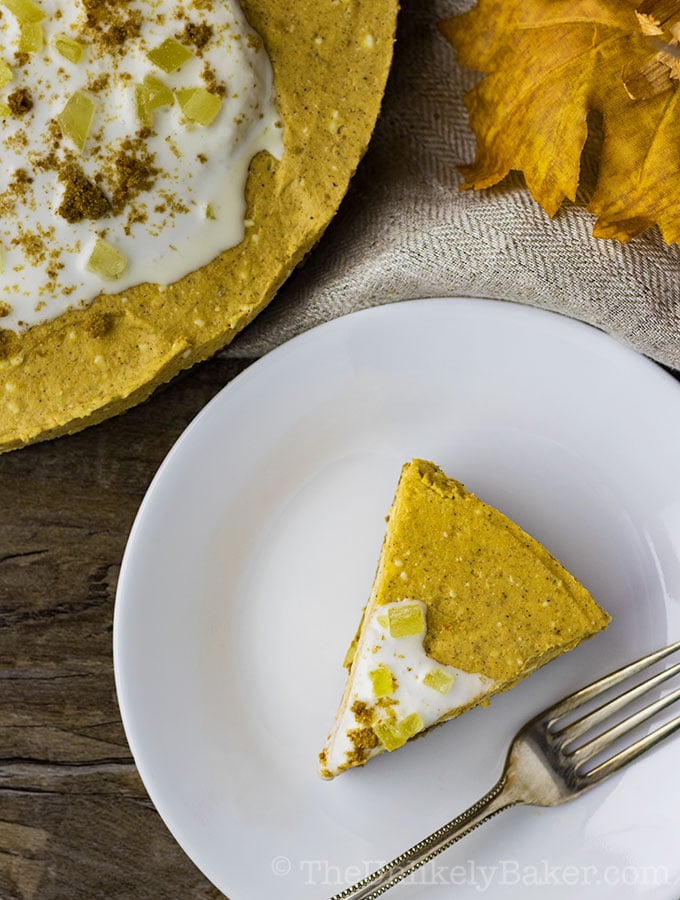 Liv (Liv for Cake) has this amazing Pumpkin Cobbler.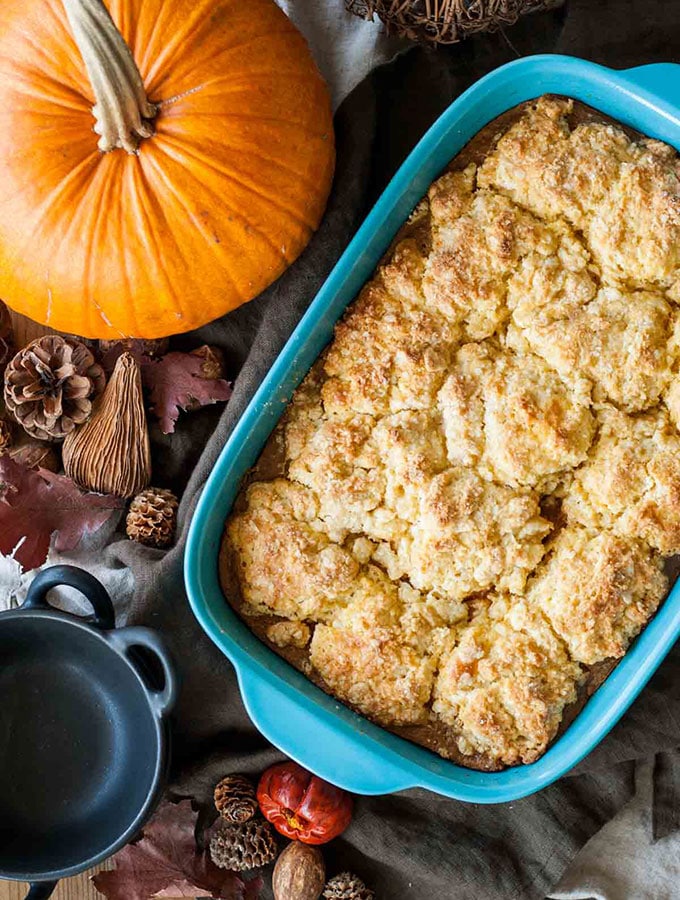 While Tania over at Cooktoria has a Berry Pumpkin Bowl with Banana Ice Cream.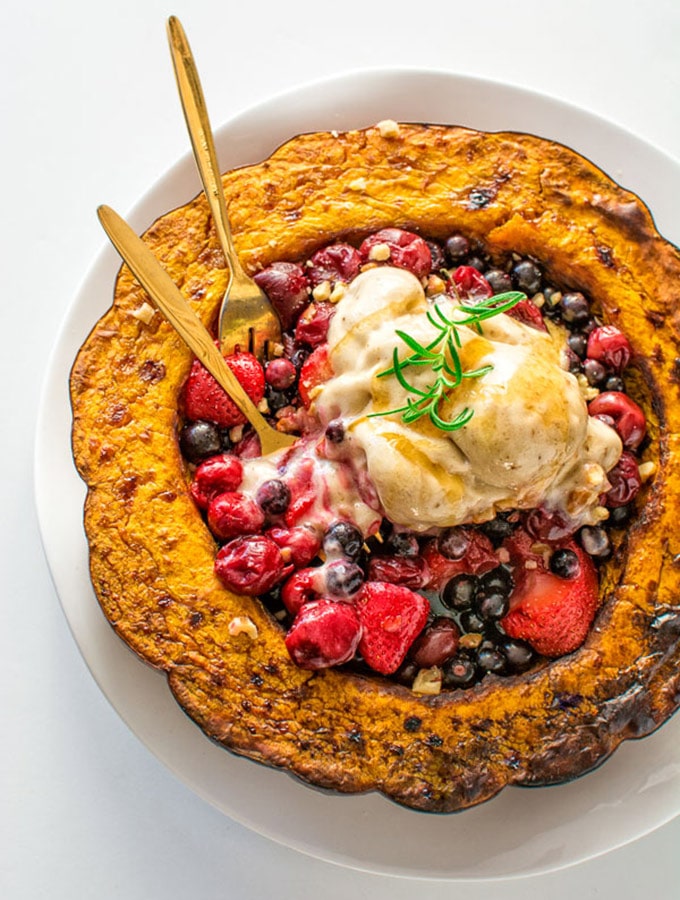 Want to try something truly unique? Check out this Chinese Pumpkin Bun from Maggie who runs Omnivore's Cookbook.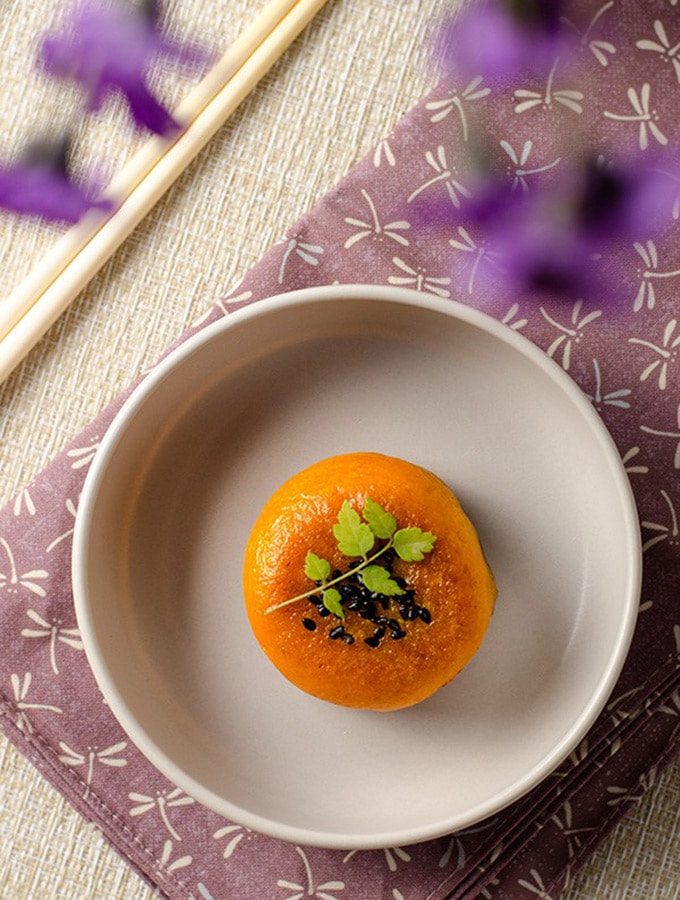 Hope these unique pumpkin and squash recipes inspire you to create amazing food using this season's favourite produce.
Happy baking and cooking!
Have you made any of these unique pumpkin and squash recipes? What's your favourite one? Tell me about it in the comments section below. I'd love to hear all about it.
And let's get social! Find me on Facebook, Pinterest, Instagram, Twitter, Google+ and Flipboard.
Or subscribe so you don't miss a recipe. I promise I don't spam (I hate spam too).
Do you want to improve your food photography, monetize your blog or start your very own food blog? Check out my Blogging Resources.