Wondering what to do with leftover Halloween candy and chocolates? Turn them into sweet and tasty desserts and treats with these mouth-watering recipes!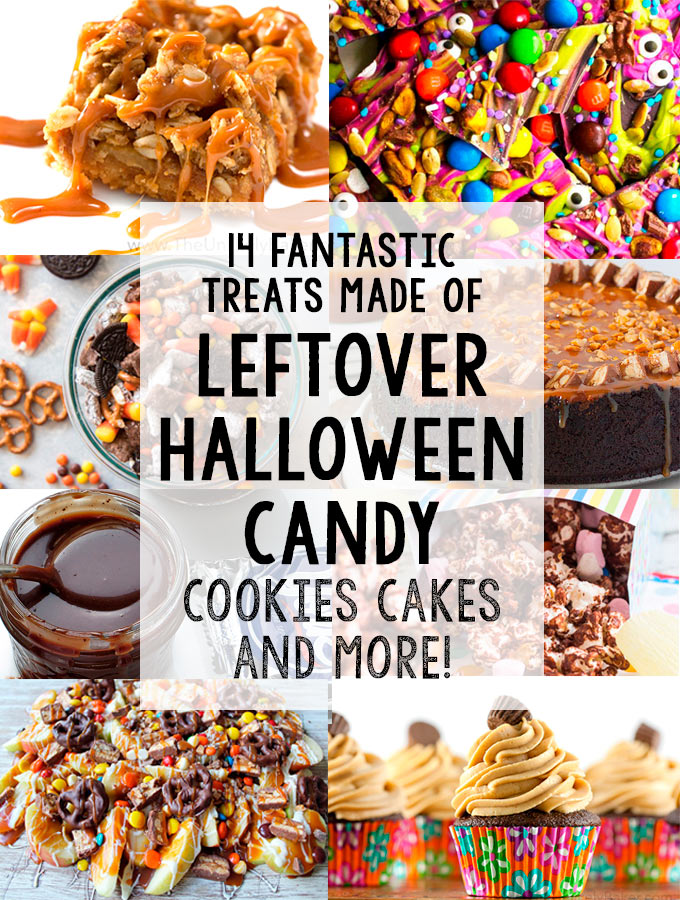 Oh Halloween. You are so fun. And so sweet!
We don't have kids but we find ourselves buying those special bite-size chocolates and candies they come out with for Halloween every single year.
We are so weak! But they are so hard to say no to.
So here are recipes from some of my favourite bloggers that transform those delightful goodies into even more delectable treats that everyone can enjoy.
Do you have extra Jolly Rancher? These Stained Glass Christmas Cookies with a Hard Candy Center from Karen's Kitchen Stories is just the recipe you're looking for!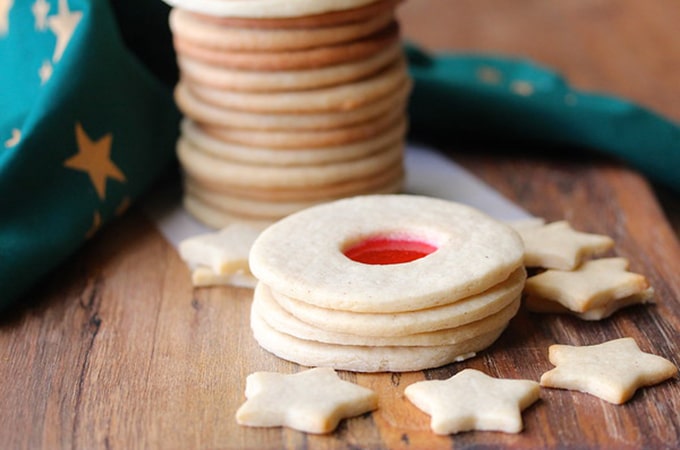 How about leftover caramel squares? Check out these Crunchy Salted Caramel Apple Crumble Bars.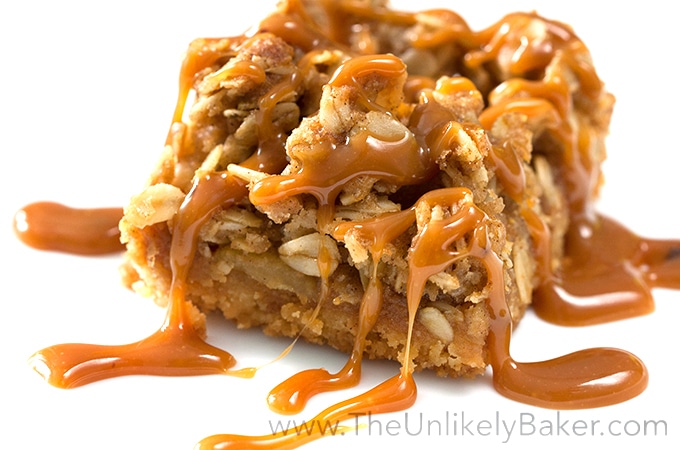 And any dark chocolate bar would work for these Chewy Double Chocolate Chunk Cookies.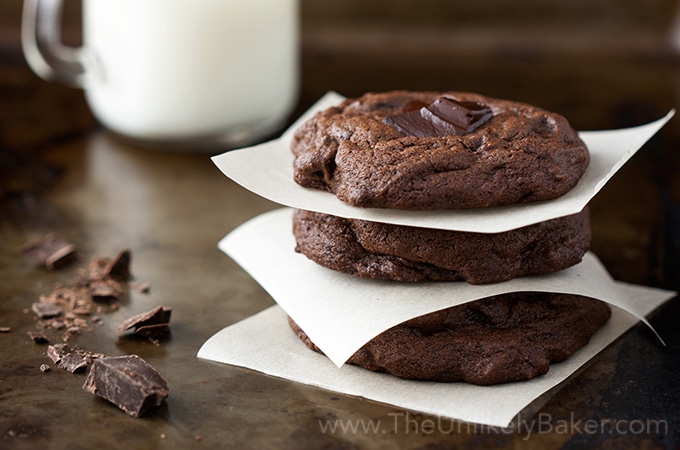 Got leftover Snickers? Make some soft and chewy snickers cookies!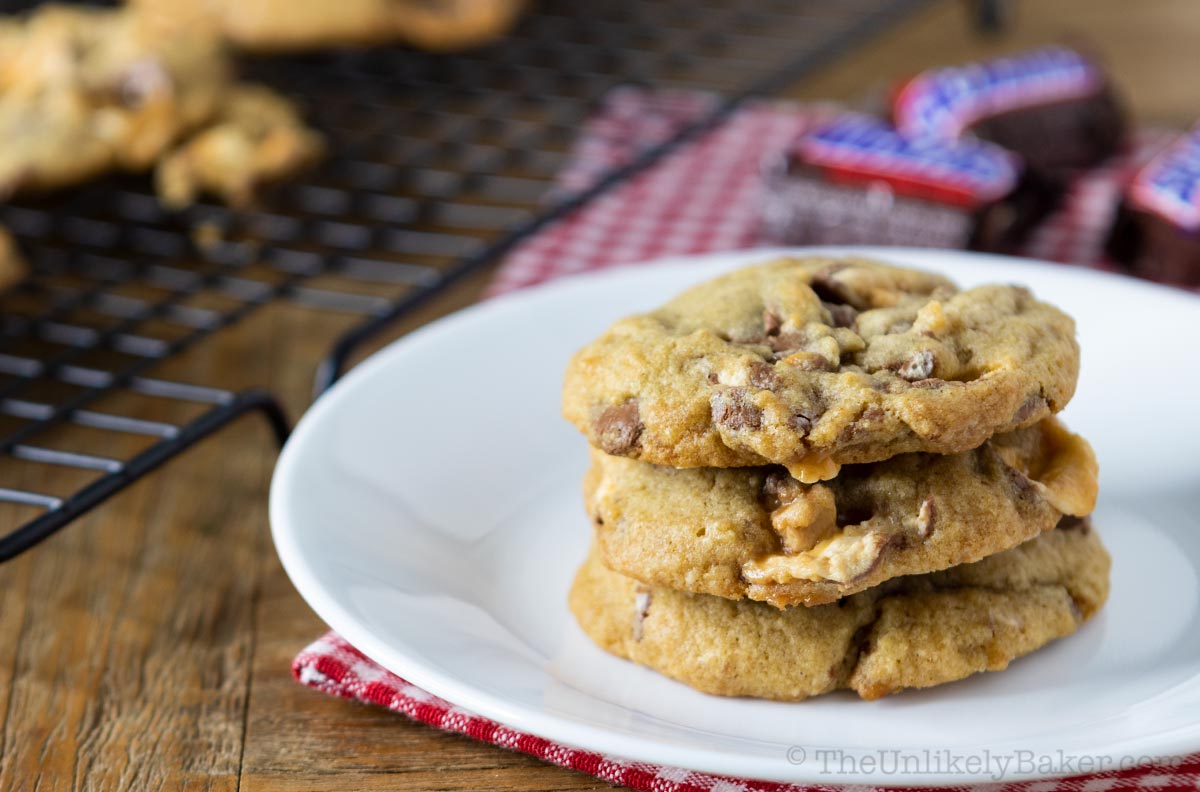 Leftover Halloween candy can also become cakes and pies
Got Snickers? Then you can make this mouth-watering Snickers Cheesecake from Basil and Bubbly.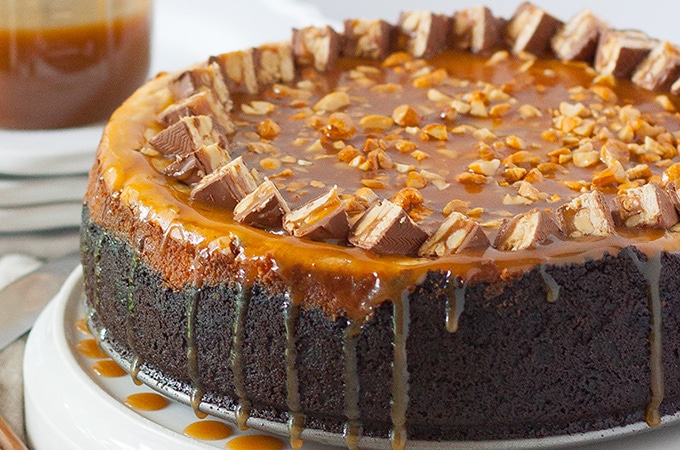 Reese's peanut butter cups are a favourite and I understand it might be hard not to eat them all but just look at these next 4 treats that you can make with them!
First up are Peanut Butter Cup Brownie Bites from The Life Jolie.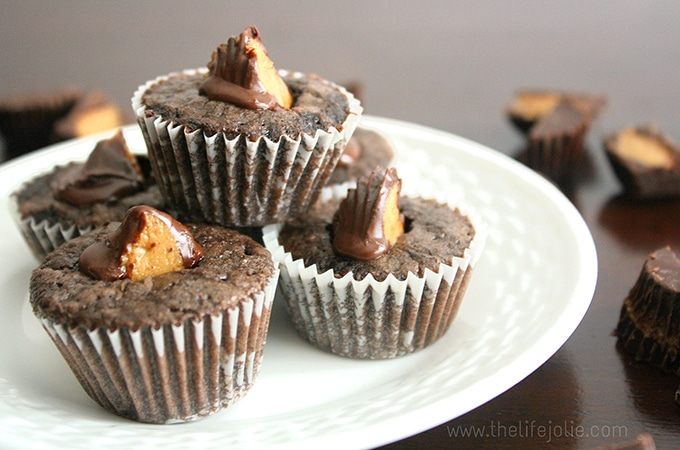 And this Reese's Peanut Butter Cup Cookie Pie (Pizookie) is from What the Fork Food Blog.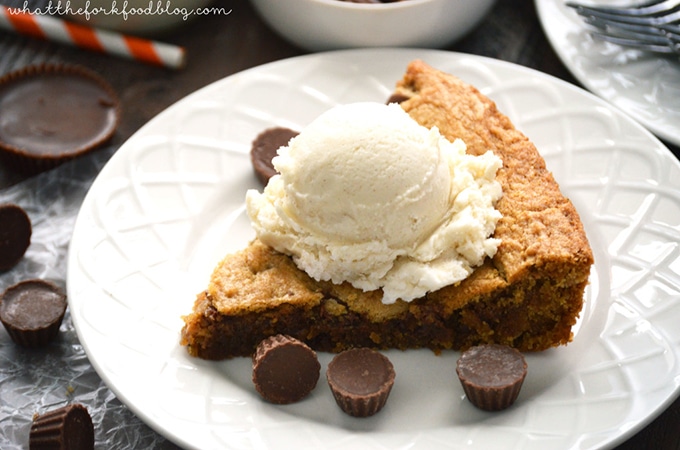 The View from Great Island has this Mini Candy Bar White Chocolate Fudge.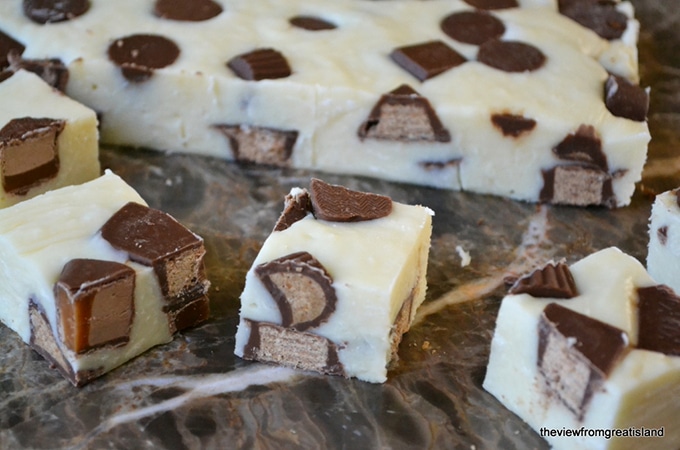 And yes I have one too! These Chocolate Cupcakes with Peanut Butter Frosting (and a surprise centre!) are dee-licious.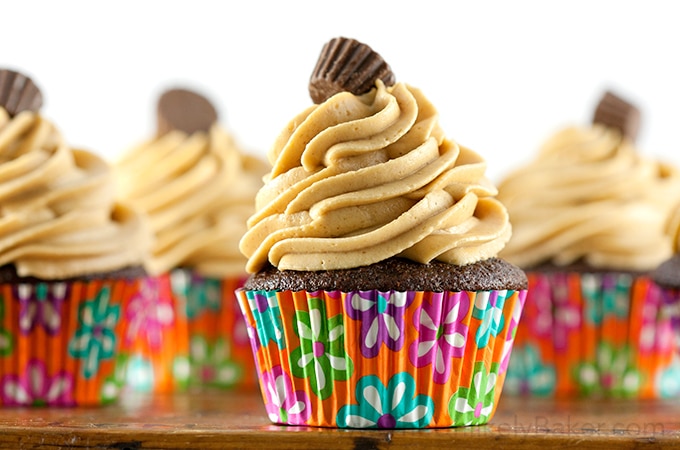 You can also make halloween candy snacks
Do you have a whole bunch of different candy leftovers? Trail mix is the answer! Check out this Halloween Chex Mix Muddy Buddies from House of Nash Eats.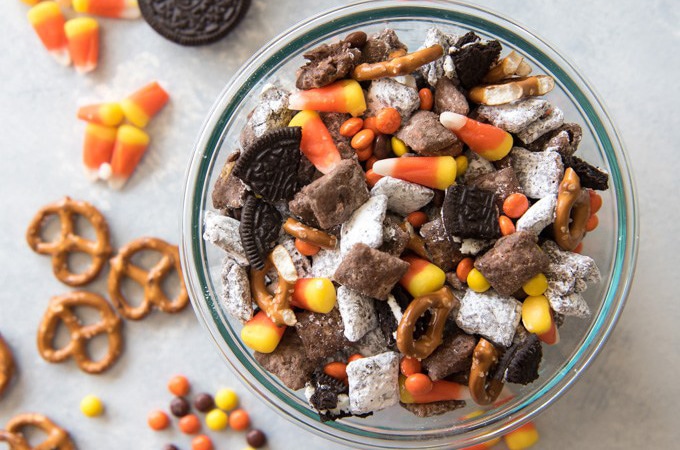 You can also make epic popcorn! Look at this Chocolate Covered Popcorn from The Cook's Pyjamas.
And what about this Candy Madness Caramel Apple Nachos from Modern Honey? Drool.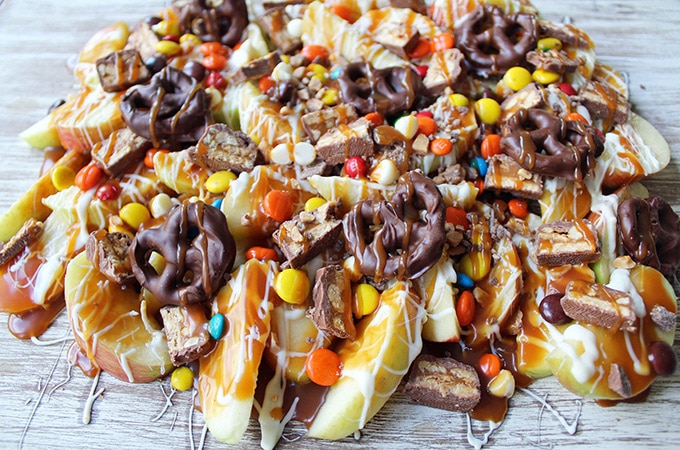 Other wonderful treats
If you have leftover peppermint patties, then you can make some of this wonderful Dark Chocolate Mint Sauce from Garlic and Zest.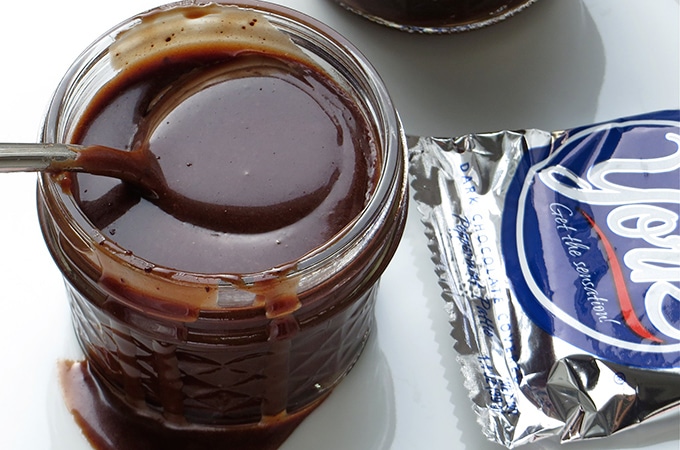 Or is it Butterfingers you have extra of? You're in luck! Make some of this Butterfinger Crusted Sugar Cookie Ice Cream Sandwiches from 4 Sons R Us.
Whatever you have extra of, you can have lots of fun making this Monster Mash Halloween Candy Bark from Pack Momma.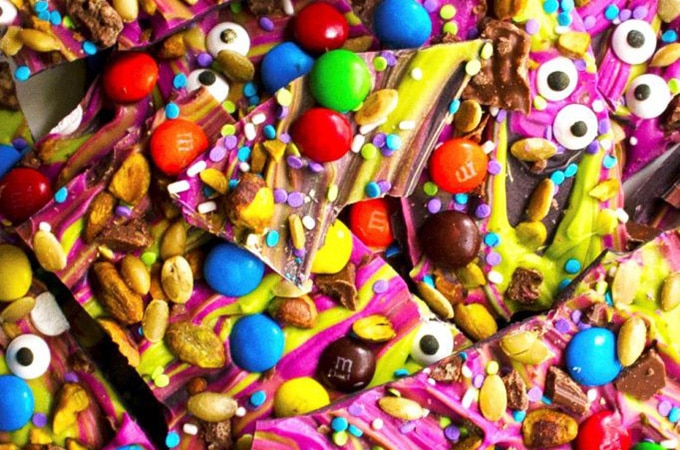 Happy Halloween!
Have fun, stay safe, and may your leftover Halloween candy stash be overflowing and abundant!
Did you make any of these recipes? Any favourites? I'd love to hear from you! Let me know in the comments section below.
And let's get social! Find me on Facebook, Pinterest, Instagram, Twitter, Google+ and Flipboard.
Or subscribe so you don't miss a recipe. I promise I don't spam (I hate spam too).
Do you want to improve your food photography, monetize your blog or start your very own food blog? Check out my Blogging Resources.