Mini cake buntings make any cake the star of the party. They're fun, they're festive and they're so easy to make!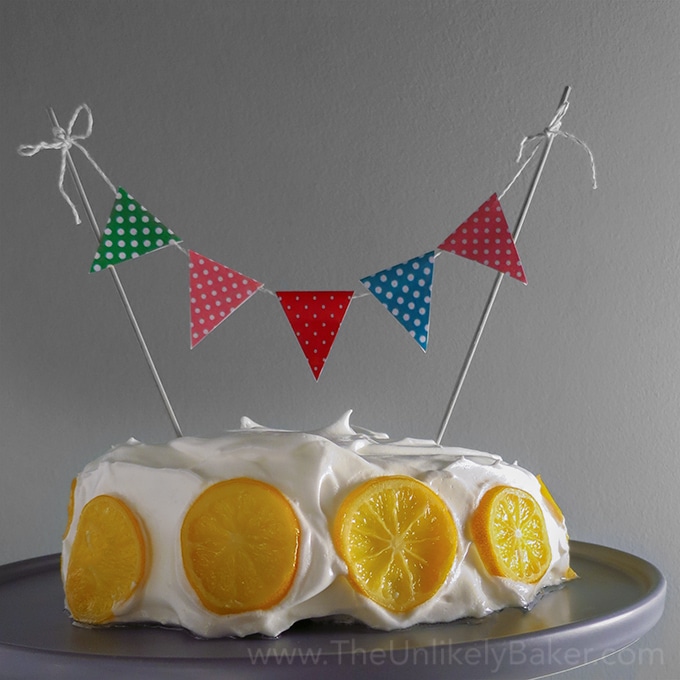 This isn't about baking (if you're curious, that cake in the picture above is a Lemon Cake with Whipped Cream Frosting I made using a recipe from Martha Stewart. I followed her recipe exactly and the cake turned out great. It's something you need to consume as soon as you make though. I found that it doesn't store well – overnight in the fridge, max. Anyway, I digress).
This post is about how to make those adorable little cake buntings. They are so easy to do and they make any cake look 100x happier.
You would need: cake bunting templates, scissors, baker's twine, glue, bamboo skewers (chopsticks work too, or paper straws).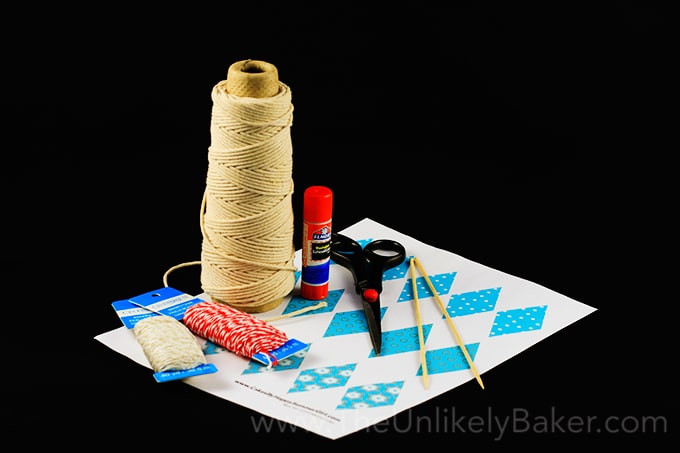 Step 1: Find a free cake bunting template online that you can use. And there are lots of them. I downloaded the one on the lemon cake above from Seshalyn Party Ideas. So to pay it forward, I made my own which you can also download and print for free. You can also simply use coloured paper if you're going for solid colours or make your own templates (I used Photoshop to make mine but I think Microsoft Word would work just as well).
Step 2: Cut out the diamonds and fold in the middle to make them into tiny triangles.
Step 3: Get baker's twine and cut the approximate length you need. You need to allow for some slack so make sure you cut more than you need. These are (IMO) prettier kind of sagging than tight but that's a personal preference; just remember that you would need enough twine at both ends to tie them to the skewers later.
Step 4: Glue the little flags on your twine. Space them apart equally.
Step 5: Tie the twine to your bamboo skewers and stick them on your cake!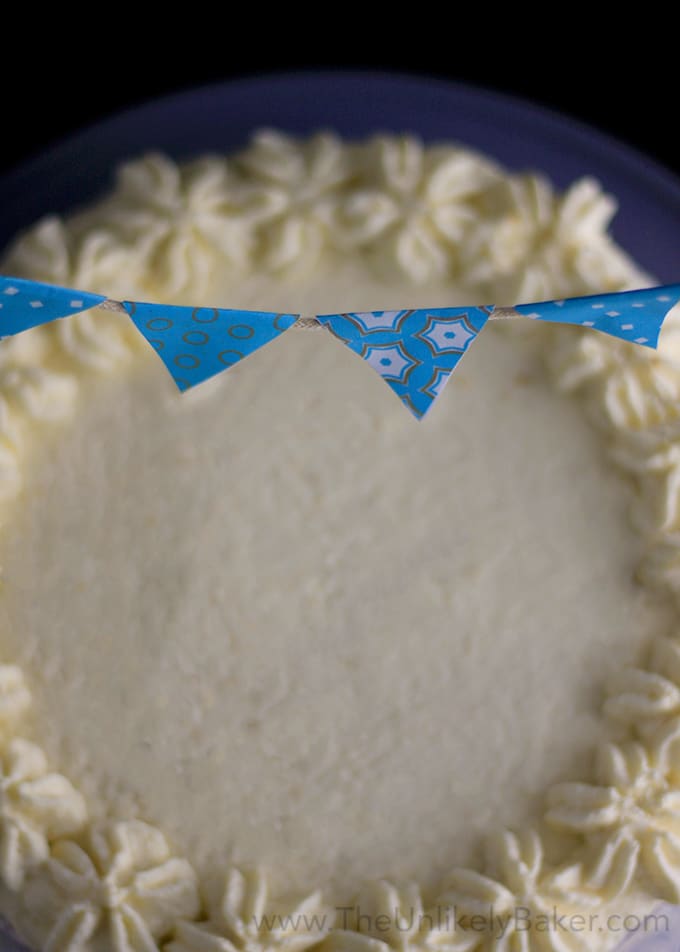 Step 6: Step back and admire.
You can use these buntings on cupcakes too. Glue a single bunting on a toothpick, stick the toothpick on your cupcake and you're all set.
And let's get social! Find me on Facebook,  Pinterest,  Instagram,  Twitter,  Google+  and  Flipboard.
Or subscribe so you don't miss a recipe. I promise I don't spam (I hate spam too).
Do you want to improve your food photography, monetize your blog or start your very own food blog? Check out my Blogging Resources.