No-bake desserts are quick, easy and delicious. The perfect way to satisfy your sweet tooth this season without turning the oven on! From no-bake cheesecakes to no-bake pies, you're sure to find your new favourite dessert here.
(Love no-bake lemon desserts specifically? Check out this thoroughly sweet and tangy no-bake lemon dessert recipe collection.)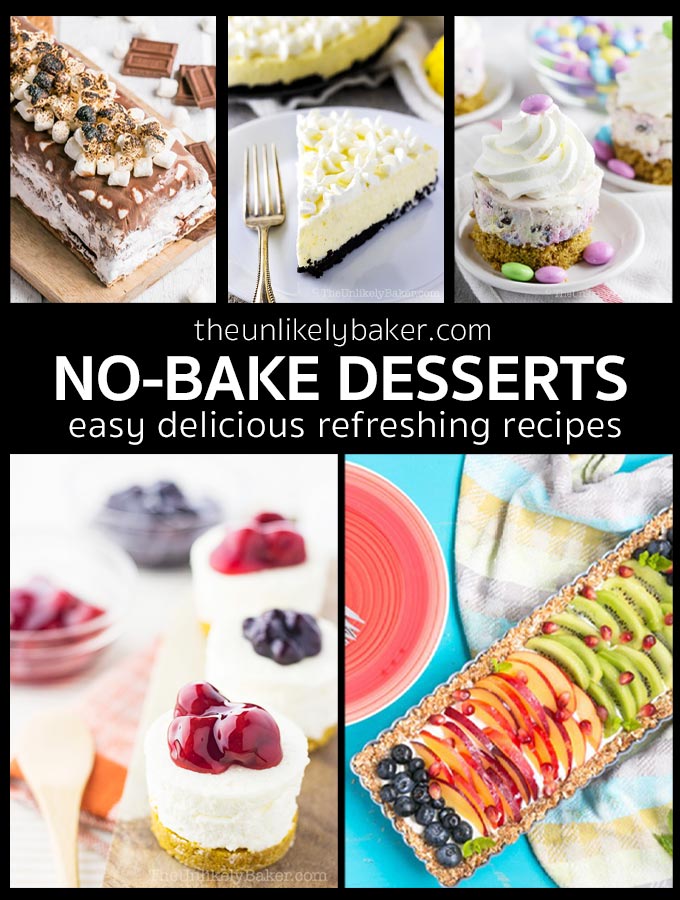 'Tis the most wonderful time of the year. Summer!
The sun is shining and it's beautiful out. Who wants to spend time cooped up in their too-hot kitchen, right?
That doesn't mean we can't continue to indulge in our favourite treats. Enter: no-bake desserts. They are a godsend at summer or any time of the year.
From no-bake cakes to no-bake pies, from snacks to homemade ice cream, you don't have to turn your oven on to enjoy these delicious treats.
Hope you have a fantastic summer. Happy no-baking!
Have you made any of these no-bake desserts? What's your favourite one? Tell me about it in the comments section below. I'd love to hear all about it.