Looking for leftover egg yolks recipes? Here are more than 80 scrumptious recipes that use egg yolks. Whether you have 1 egg yolk or 10, this delicious recipe collection has something for you.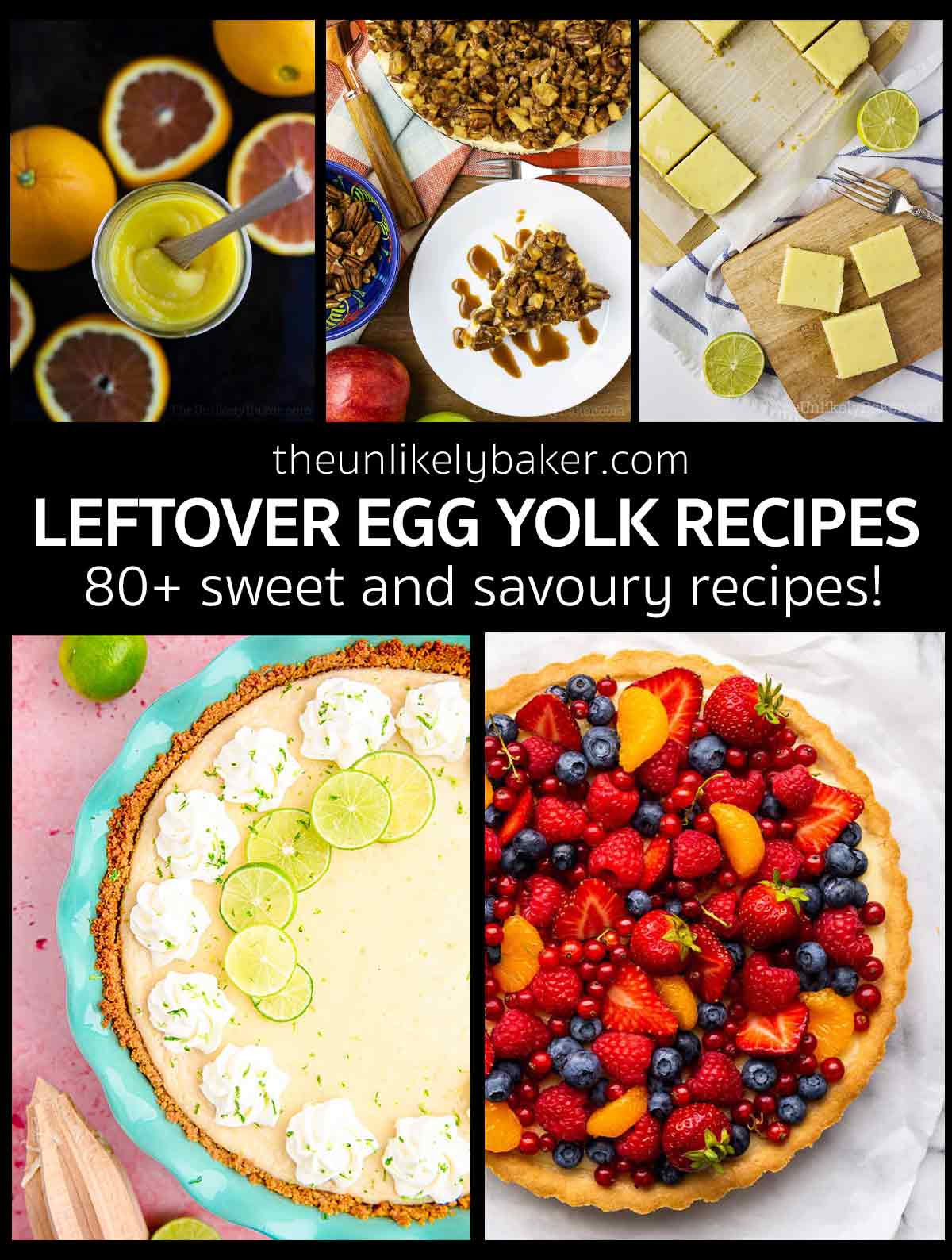 Over the years, I've learned to be creative in using leftover ingredients when I'm baking. From leftover buttermilk to leftover ricotta cheese.
I even have a recipe collection for leftover cooked chicken!
This list of uses for egg yolks is one of the ones I always go back to though.
Because we've all been there, right? A recipe only needs egg whites. What do we do with the egg yolks?
The answer: a lot!
So you see, whatever amount of egg yolks you have leftover, there are lots of delicious ways to use them.
Hope you find inspiration here. Let's not waste those gorgeous, yellow egg yolks ever again!
Happy baking and cooking!
What's your favourite way to use those leftover egg yolks? I'd love to hear from you in the comments section below.