The only list of breakfast ideas you need. From pancakes and waffles to eggs and smoothies, from chia pudding and bread pudding to overnight oats, these are the best and the most delicious breakfast recipes that's sure to make a morning person out of you.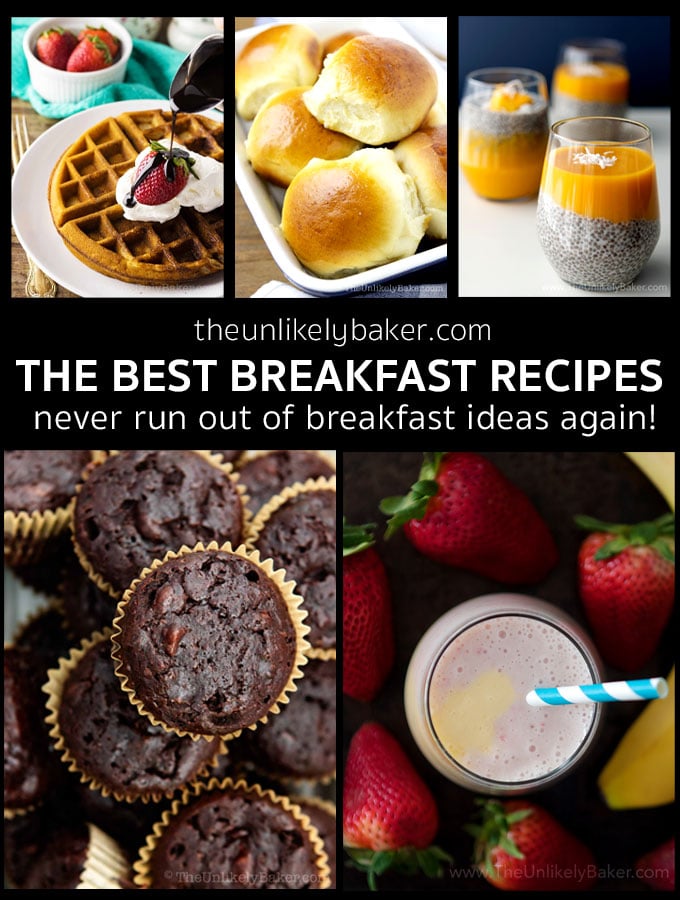 That was quite a collection! Hope you found something you're raring to try.
These are perfect to serve on special occasions like Valentine's Day, Easter, Mother's Day, Thanksgiving and the holidays too.
Have a wonderful morning!
Did you make any of these recipes? Tell me about it in the comments section below. What's your favourite thing to eat and drink for breakfast? I'd love to hear all about it.
And let's get social! Find me on Facebook, Pinterest, Instagram, Twitter and YouTube.