From pancakes to eggs to bread puddings to smoothies, this is the ultimate list of breakfast ideas that would make you eagerly and voluntarily jump out of bed in the morning. Even on a cold winter day. When all you want to do is stay in bed and never come out.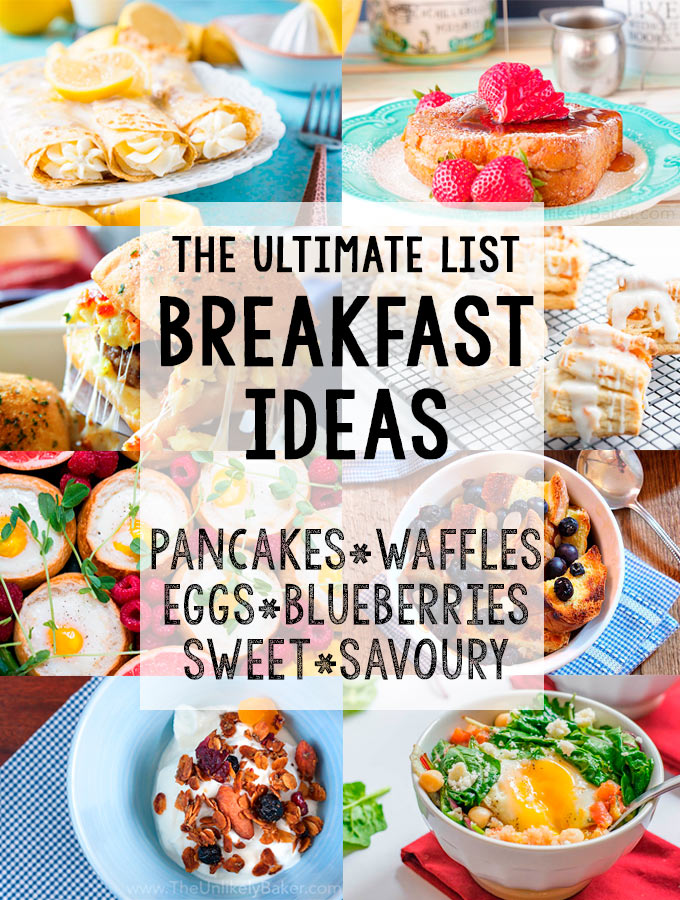 'Tis the season for hibernation. For us anyway. We're sleepyheads to begin with and on normal weekends our day usually starts around noon (sometimes later). So when winter comes around – snow, gloom, windchill – we are even less motivated to become morning people.
We do love breakfast. It's one of the very few reasons we happily wake up early.
So if by some Jedi mind trick or powers of inception we decide we want to have pancakes or eggs benedict, we're up and about by early morning (ok, mid-morning) and happily moving about our small kitchen preparing breakfast.
And what I have today is the ultimate list of breakfast ideas I hope would do just that – inspire everyone to wake up early and have a wonderful meal.
From everyone's favourite pancake to the always dependable egg, you're sure to find a recipe here that you'll love. Who knows? This might just make a morning person out of you!
The Ultimate List of Breakfast Ideas: Pancakes and Waffles
We (of course) start with pancakes and waffles. What's breakfast without pancakes and waffles? (A sad one, if you ask me). I mean, just look at these Apple Walnut Waffles from Peppers & Pennies. Don't they make you smile?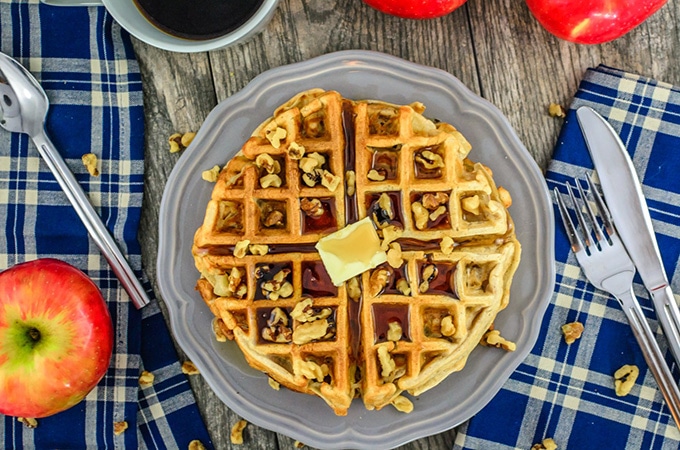 These Cranberry Apple Ginger Pancakes from Major Hoff Takes a Wife are sure to make you a happy morning person too!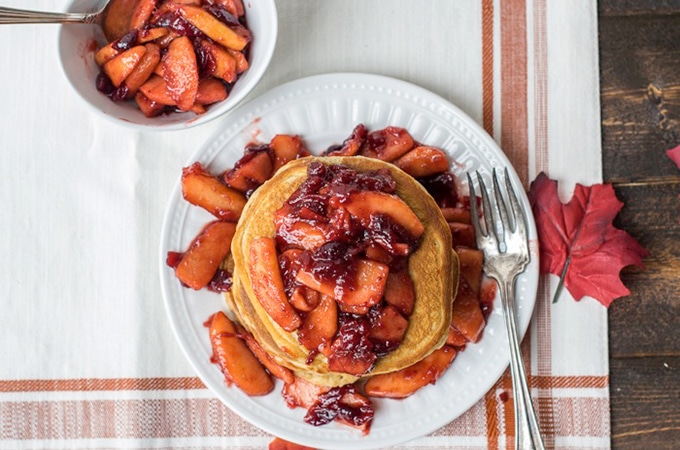 And Spoonabilities has these Spiced Pumpkin Pancakes that have your name on them.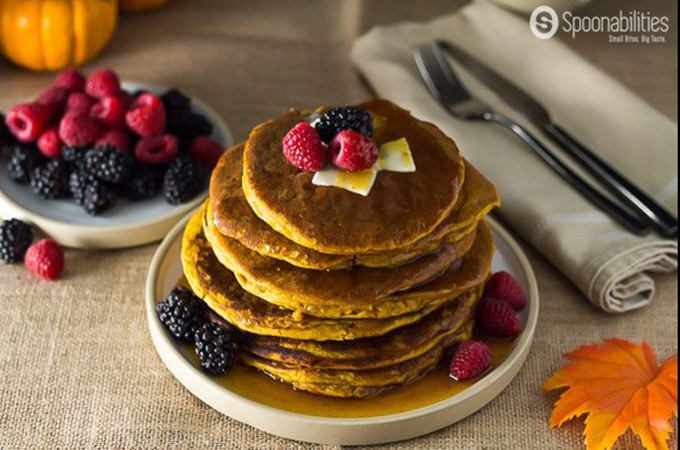 You know what has my name on them? These lovely Crêpes with Lemon & Sugar from Eat Little Bird because lemon.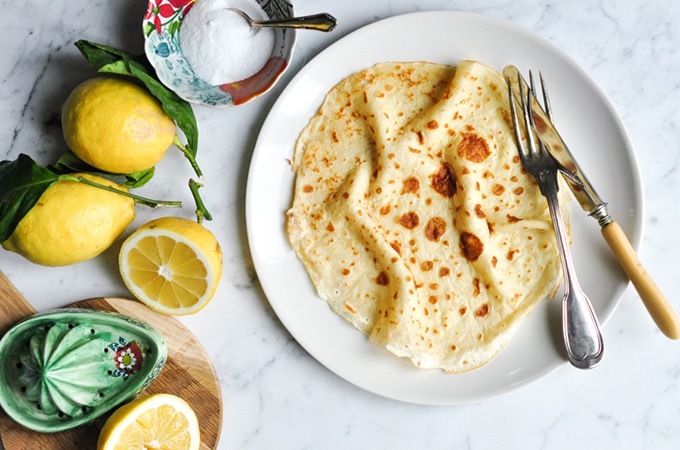 And you know I will wake up early everyday for these gorgeous Lemon Cheesecake Crepes from Sugar & Soul because, again, lemon.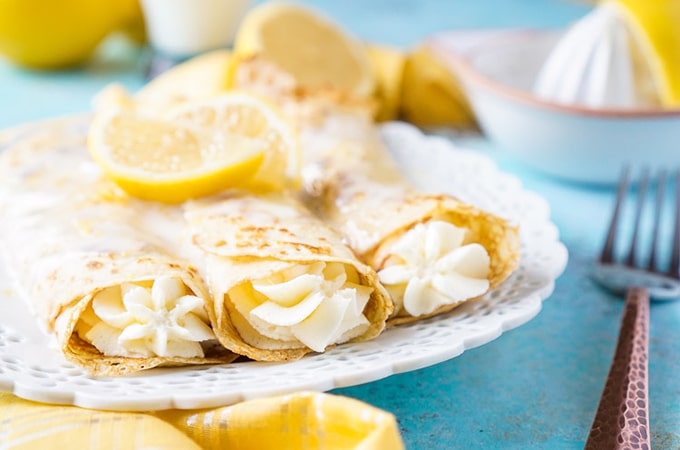 The Ultimate List of Breakfast Ideas: Bread
Another breakfast favourite is bread in whatever way, shape or form!
Enjoy romantic breakfast in bread with this Strawberry Cream Cheese Stuffed French Toast (Valentine's Day is coming up, just sayin').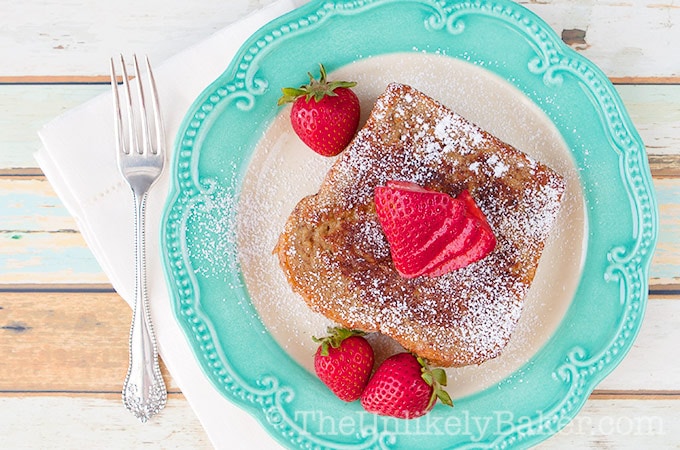 And of course there's going to be Nutella in a breakfast recipe round-up! Banana Nutella Bread Pudding to be exact. This beauty is from The Missing Lokness.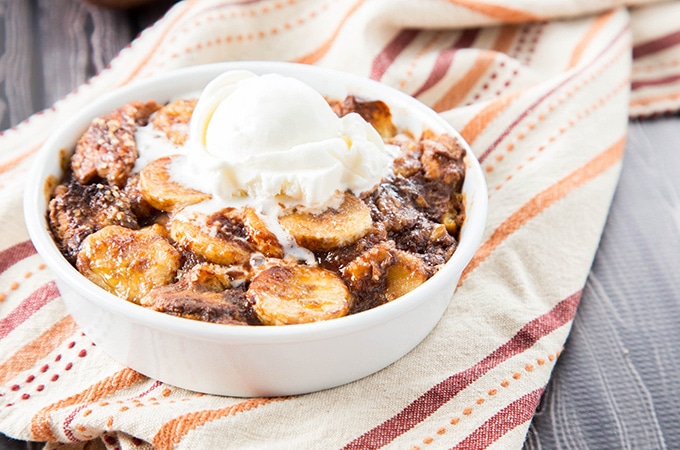 If you're craving for more bread, Three Olives Branch has these Blackberry Toasted Coconut Sweet Rolls. So good!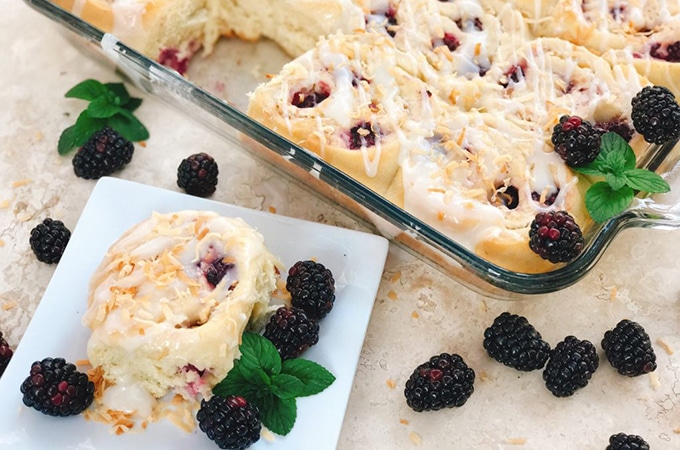 And this Buttery Apricot Scone Recipe from Saving Room for Dessert is also great for brunch or afternoon tea.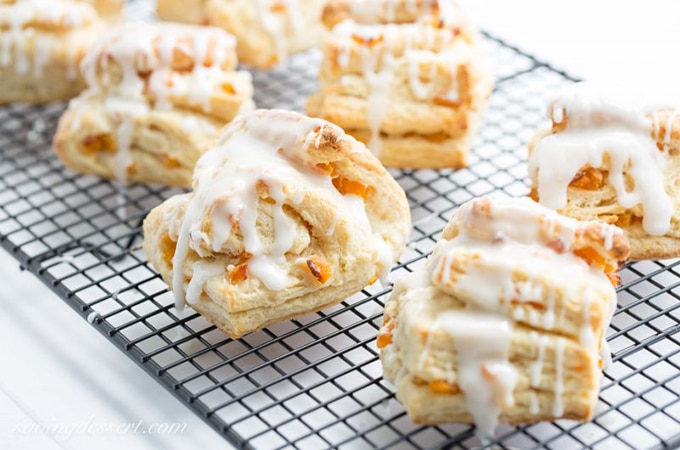 I have a treat for you pizza fans out there too. Who says you can't have pizza for breakfast? Nobody. Ever. So here are two amazing recipes for you.
A Puff Pastry Breakfast Pizza from The Life Jolie that uses, you guessed it, frozen puff pastry so that makes it super easy to put together in the morning.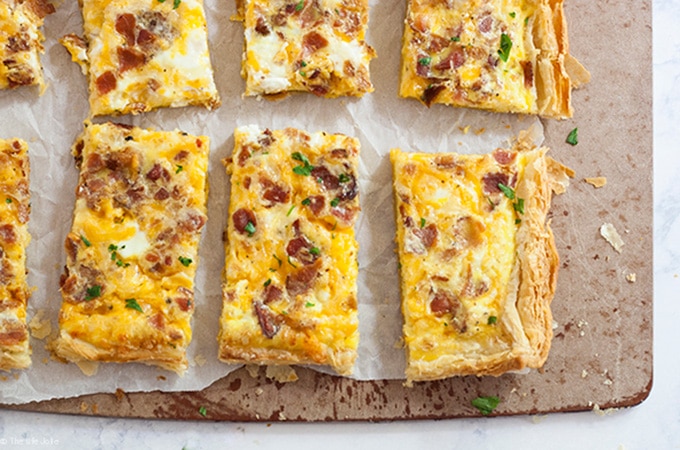 If you prefer to make your own dough you can make this scrumptious Spinach and Egg Breakfast Pizza from Curry Trail.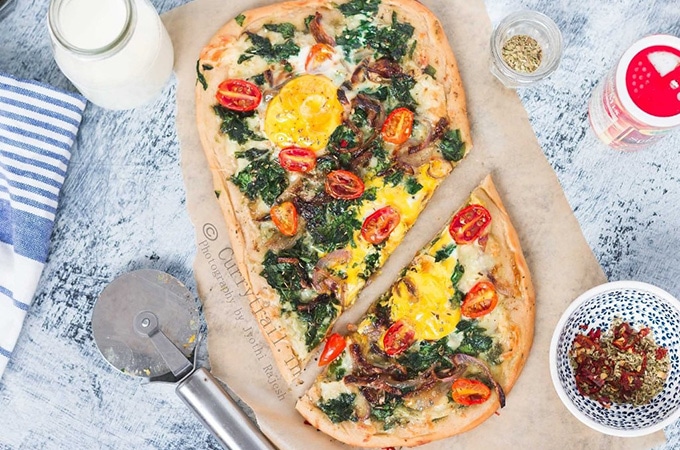 Feel like having a sandwich? You're in luck! Kleinworth & Co. has Sausage Egg Bacon Cheese Breakfast Sliders that will knock your socks off. I mean, can you take your eyes off that stringy cheese? I bet you can't!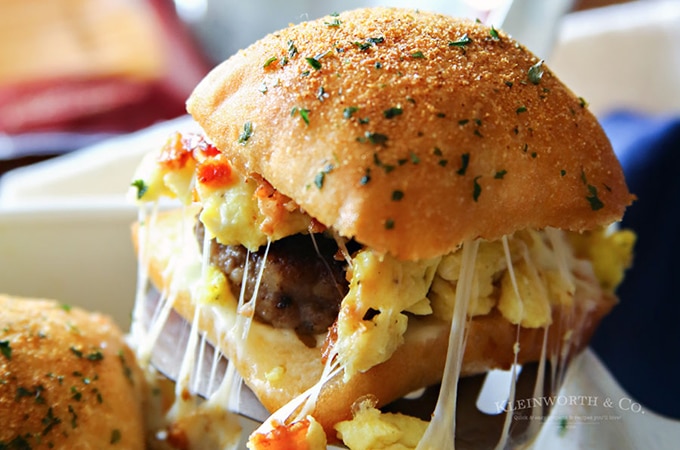 Here's another drool-worthy bread idea from Grumpy's Honeybunch – Breakfast Bruschetta (bacon!).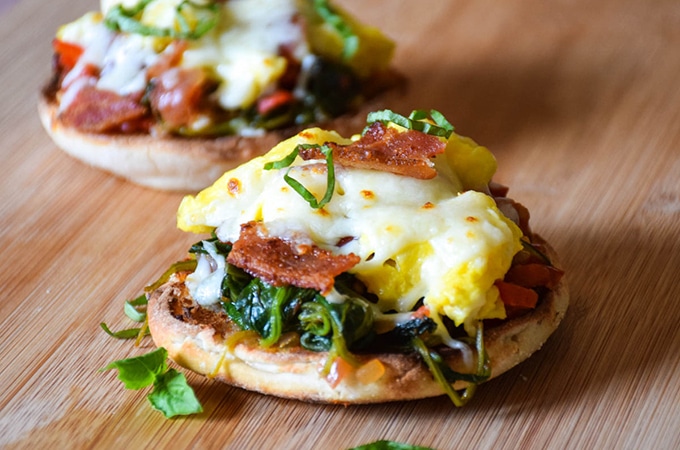 The Ultimate List of Breakfast Ideas: Muffins
Muffins are an acceptable breakfast item too IMO. Sure, one could argue that they are just cupcakes without the frosting but we deserve deliciousness in the morning, yes?
There are lots of choices. There's rich and chocolatey, like these Double Chocolate Banana Bread Muffins from The Petite Cook.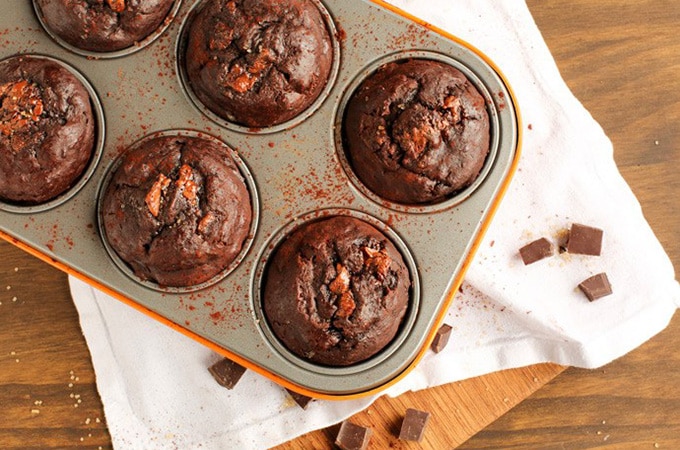 There's light and lemony like my Lemon Ricotta Muffins.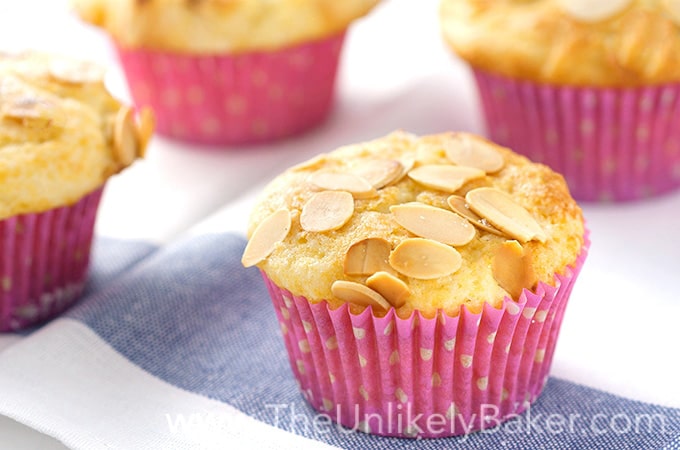 And there's healthy and loaded with blueberries and oats like these Healthy Blueberry Oat Muffins over at She Loves Biscotti.
The Ultimate List of Breakfast Ideas: Blueberries
Speaking of blueberries, I didn't realize they are such a popular breakfast berry. Just look at these recipes! I've got these soft, light and not overly sweet Blueberry Ricotta Bars.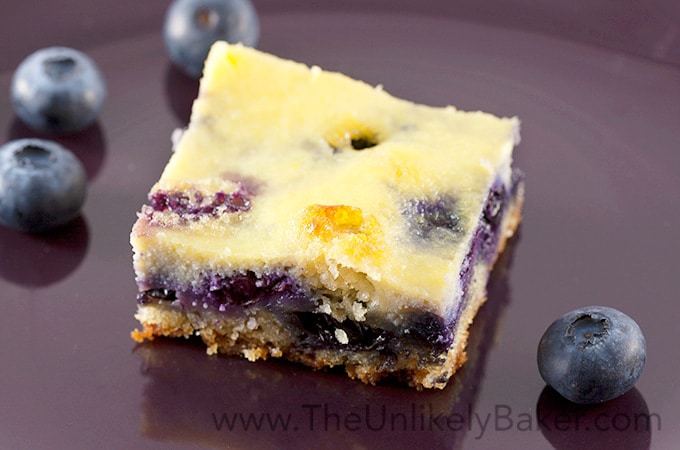 This Lemon Blueberry Bread from My Cooking Journey might just be the quickest bread you ever bake.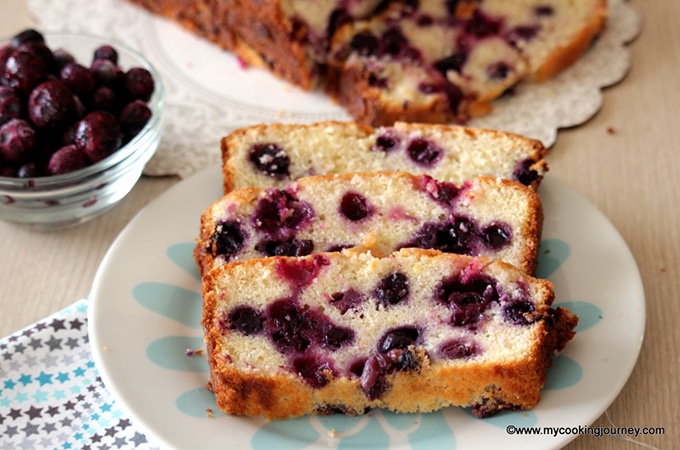 And this Blueberry Maple Bread Pudding is a family favourite over at Simply Fresh Dinners (I'm sure it will become a favourite at your family table too!).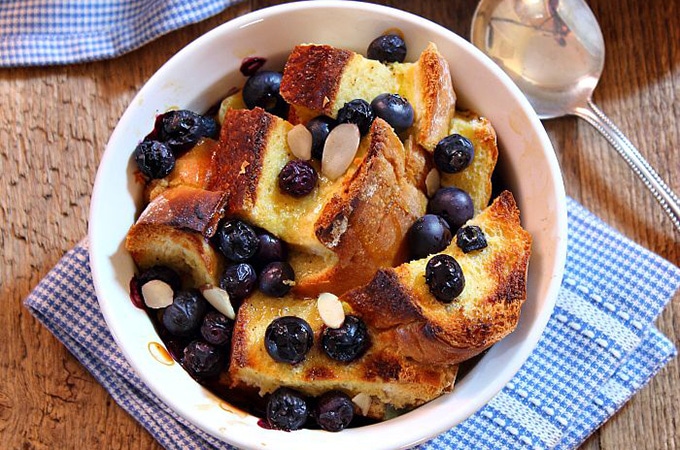 The Ultimate List of Breakfast Ideas: Eggs
Unlike blueberries, it doesn't surprise me at all that eggs are a breakfast staple (though I wonder whose idea was that!).
Scrambled, sunny side up, poached – we all have our favourites. The recipes below are exceptional and definitely worth waking up early for. Ready for some serious egg porn?
Just look at these Hot Buns (a.k.a. Baked Eggs in Buns) from My Kitchen Love. Lovely, eh?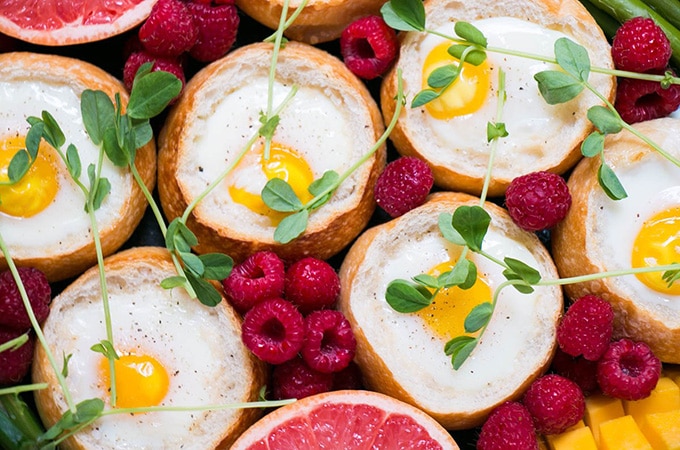 And how about this Shakshouka Rancheros from Diversivore? How amazing does that look?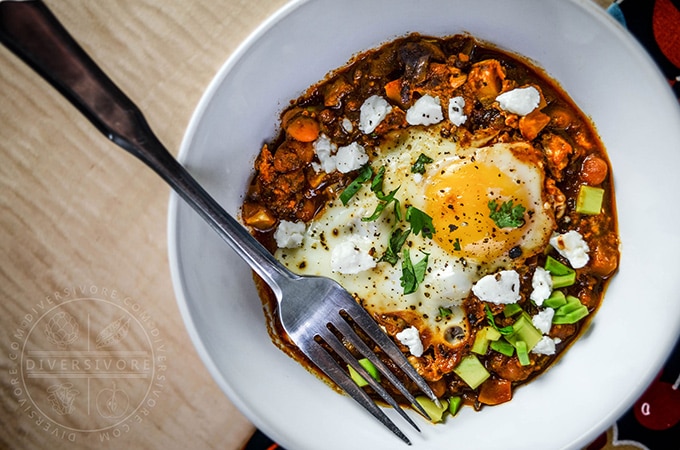 We also have eggs cooked inside other delicious things, like these Incredible Edible Egg & Potato Boats from Home and Plate.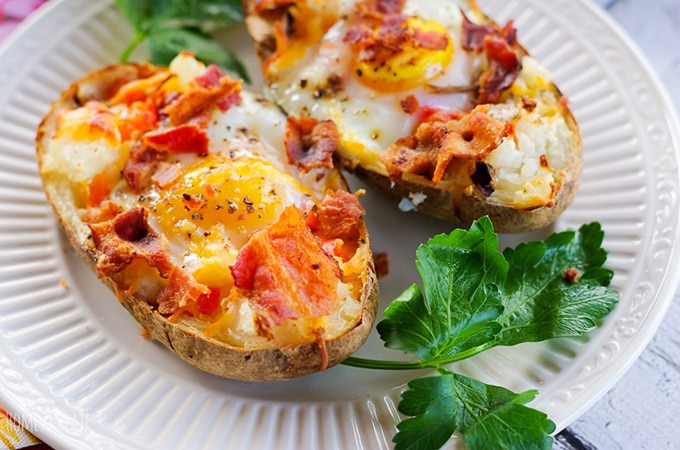 Want another egg boat? How about squash? This Breakfast Spaghetti Squash over at Salu-Salo looks amazing.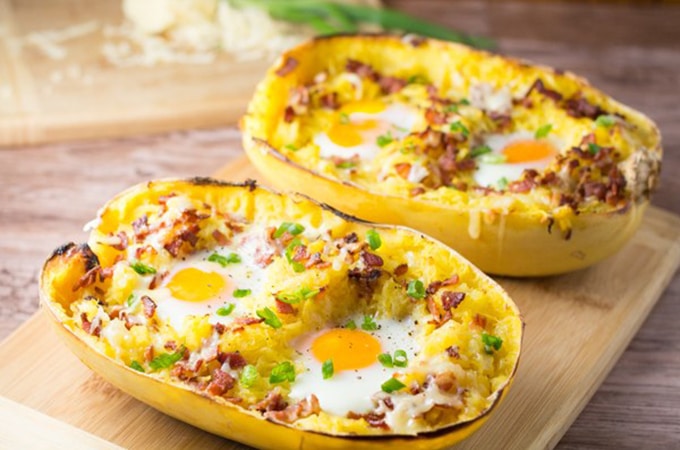 You can also just use a normal boat, I mean bowl, if you like. I mean, I want to dive right into these Quinoa Egg Bowls from Trails to Table, wouldn't you?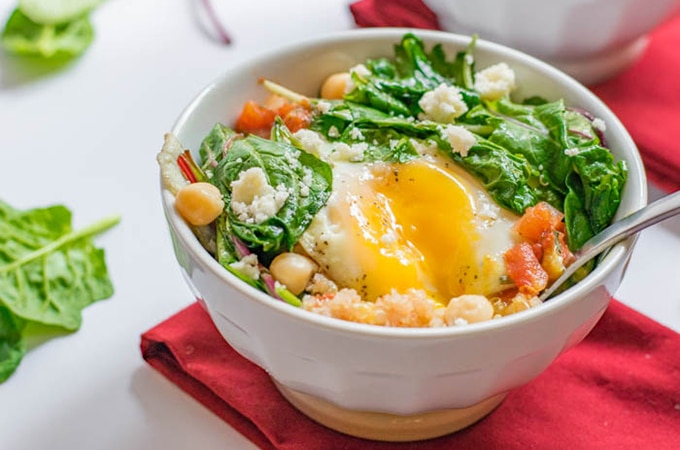 I've already mentioned how frozen puff pastry can be a life-saver come breakfast time. Delicious too! Just look at these Egg Chorizo Breakfast Cups from The Purple Ladle. Yum!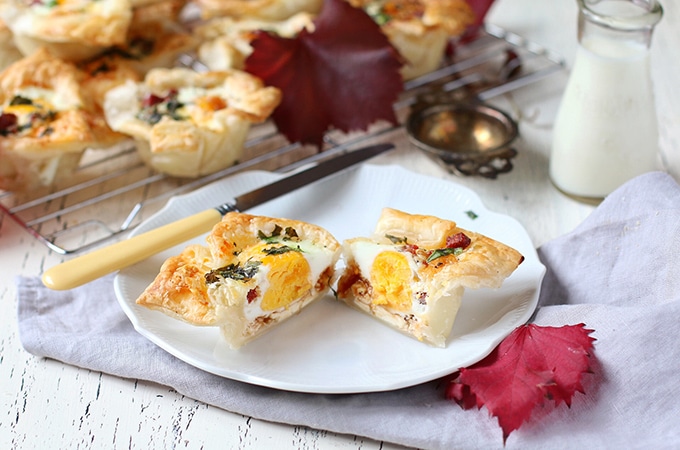 While The View from Great Island has these Red Pepper and Baked Egg Galettes that's just lovely. You can't stop looking at that egg, can you?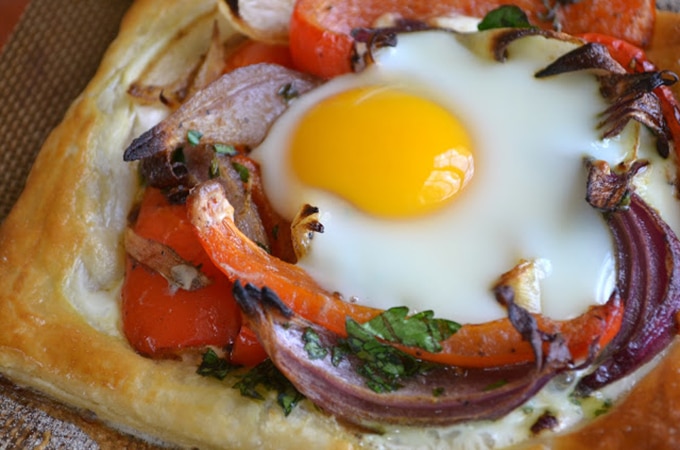 Craving for just Easy Eggs on Toast? Get inspired by Natural Girl Modern World and make yourself the best easy eggs on toast you've ever had!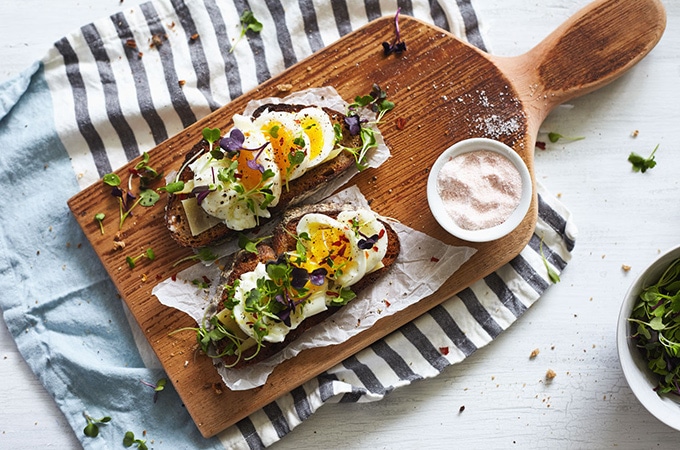 The Ultimate List of Breakfast Ideas: Savoury
So we've covered eggs. Now on to other savoury breakfast dishes! Here's my recipe for Sweet Potato Breakfast Hash which is also a great way to clean out your fridge.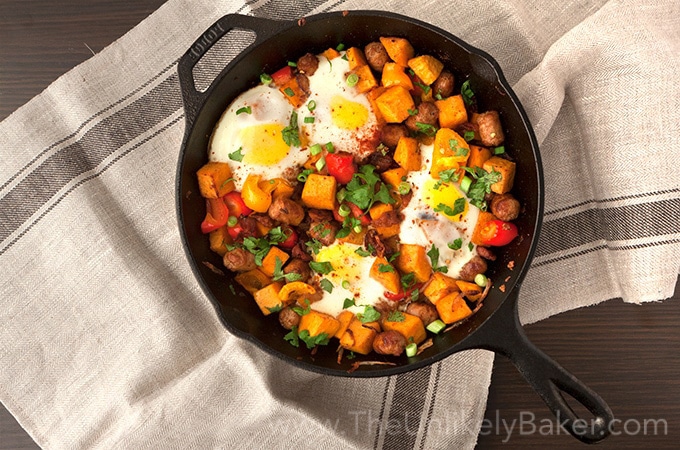 Over at Karen's Kitchen Stories, there's this recipe for Chicken Chilaquiles which, she explains, are sort of like inside out enchiladas.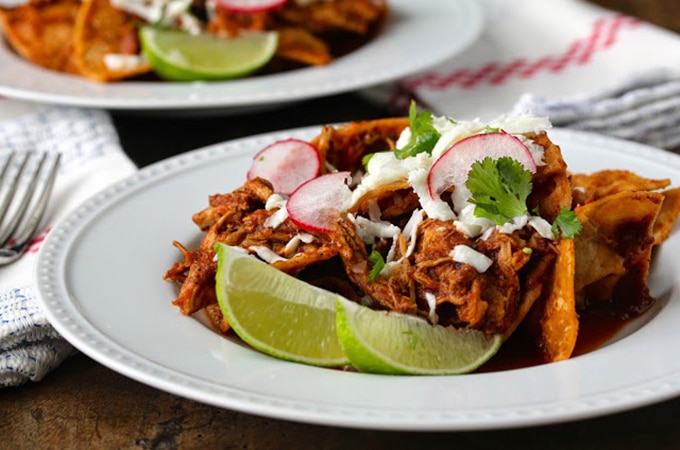 Here's another delicious chilaquiles recipe from Venturists – Chilaquiles with Black Beans and Eggs.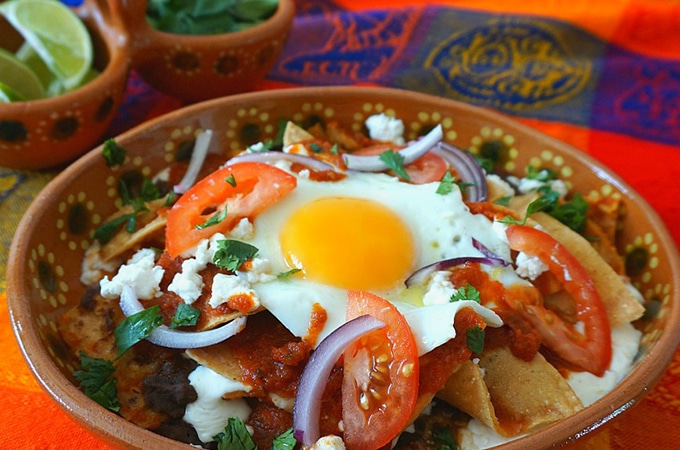 The Ultimate List of Breakfast Ideas: Healthy Options
We have healthier options too. A great way to start the day! Like granola. Here's a Basic Granola Recipe you can fully customize.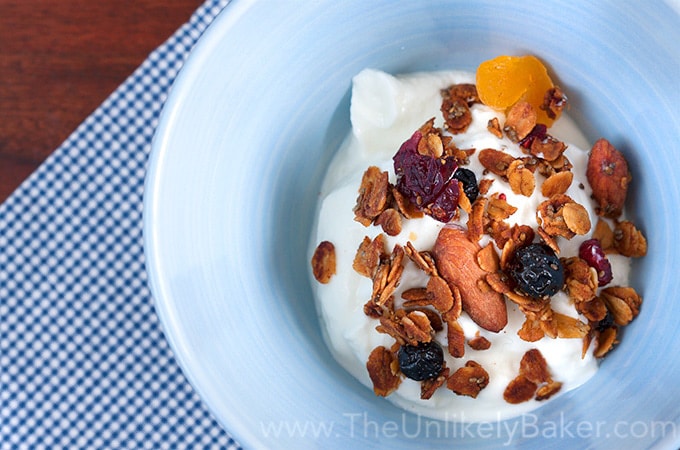 While here's How to Make Homemade Greek Yogurt from a Side of Sweet!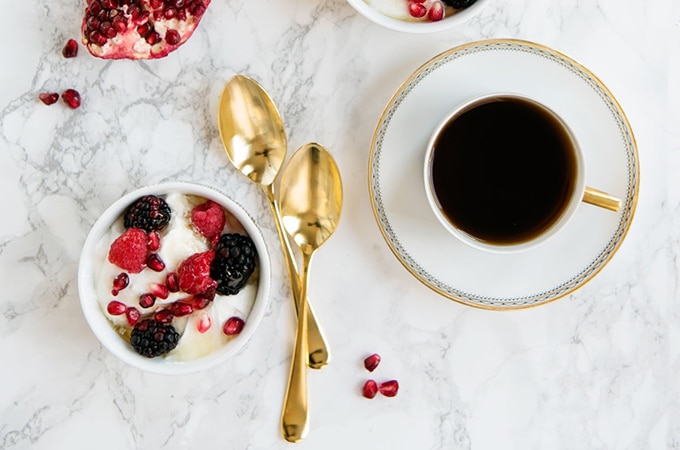 Are you into chia? Here are two lovely recipes for you: a Raspberry Chia Pudding from Elephantastic Vegan.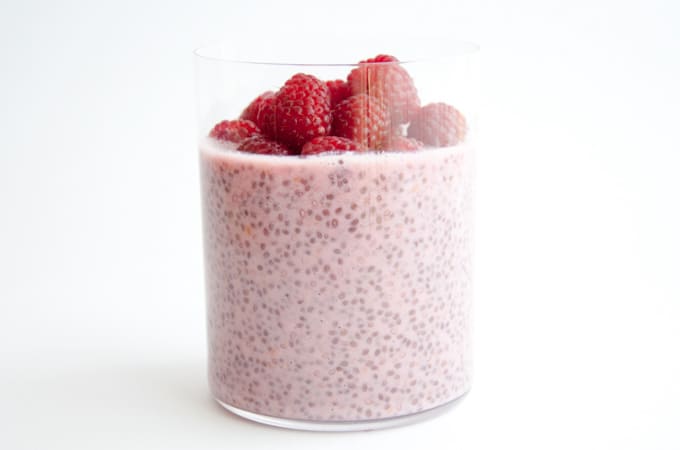 And a Whole30 Chia Seed Pudding from Lake Shore Lady.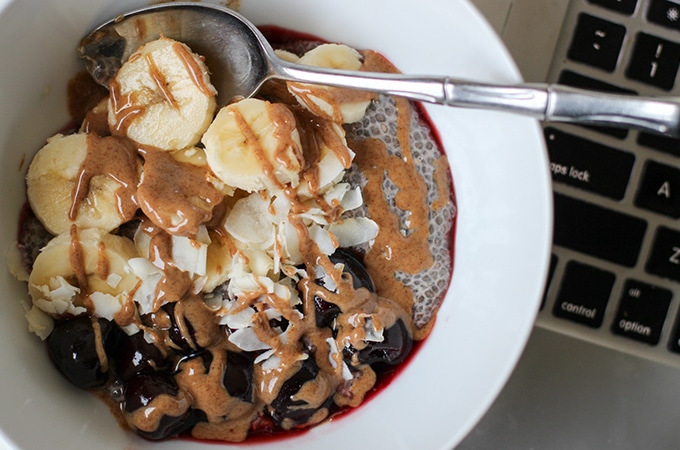 This Black Forest Overnight Oats from Happy Healthy Motivated is a great option for days when you want something rich, indulgent but still healthy!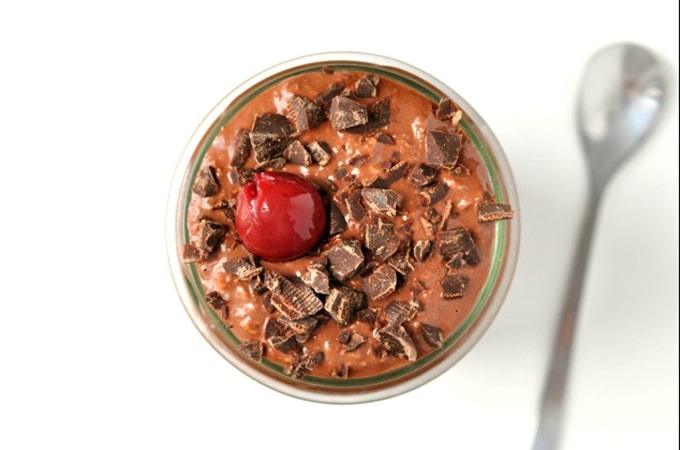 Want fruit instead? You'd love this Broiled Grapefruit with Maple Cream and Ginger from A Life Well Consumed.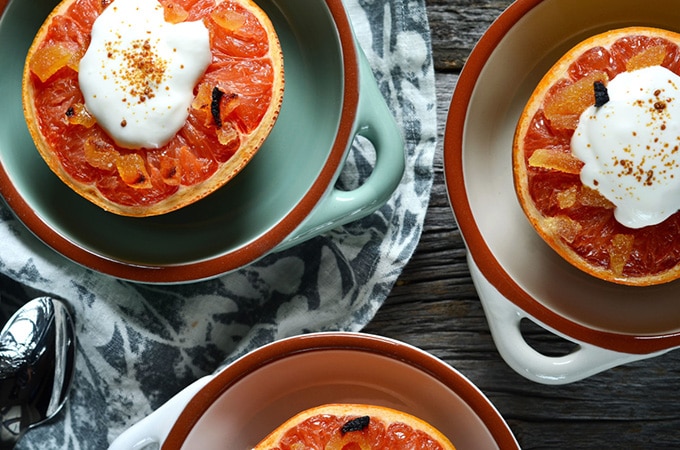 And this Blood Orange and Pistachio on Yogurt from The Worktop is a dream!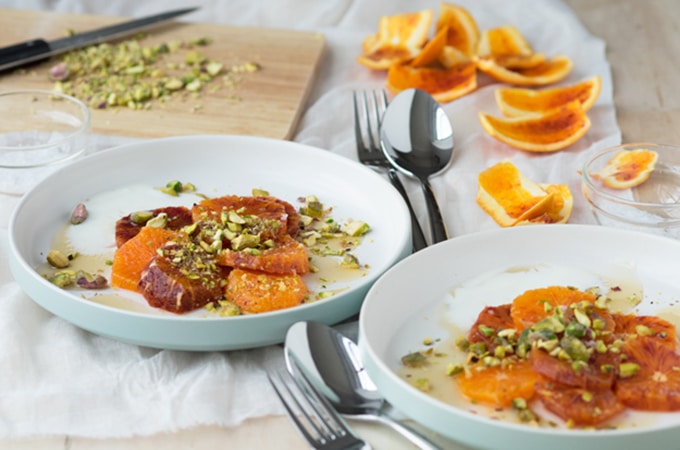 The Ultimate List of Breakfast Ideas: Drinks
Last but not least, we have breakfast you can sip, slurp and chug (okay maybe not chug…too early for chugging).
Fried Dandelions have this lovely Jasmine Green Tea Latte for you.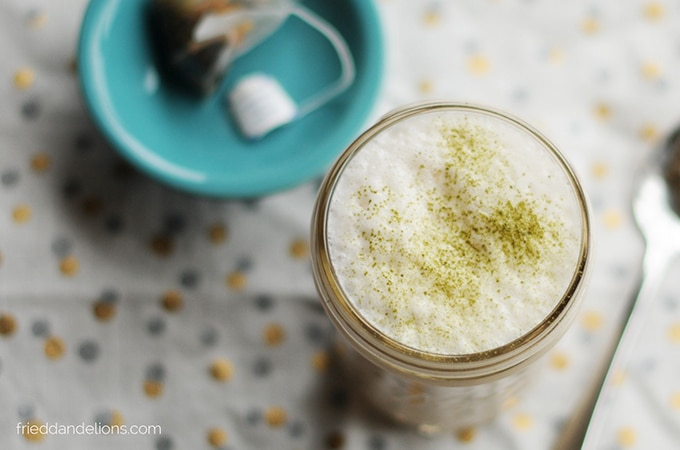 While you can find this bright and vibrant Orange Carrot Persimmon Smoothie over at Natalie's Food & Health.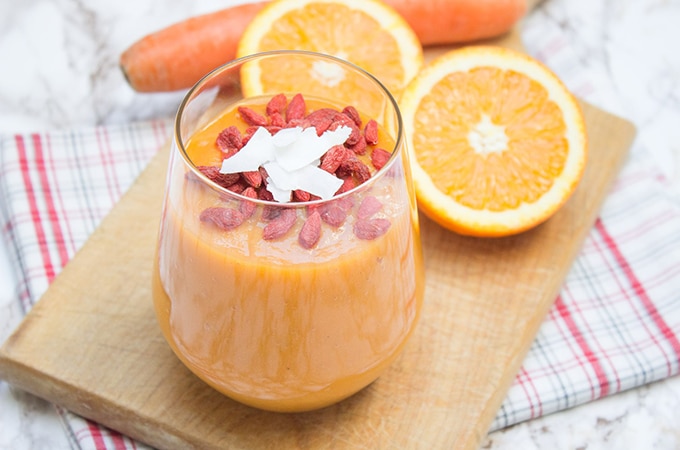 Finally, start the day with this wonderful Vegan Strawberry Balsamic Smoothie Bowl from Parsnips and Pastries.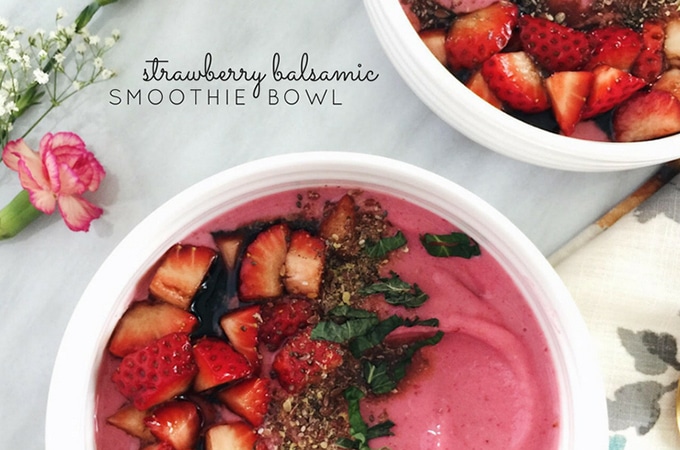 Phew. That was quite a collection! Hope you found something you're raring to try.
And you know what? With Valentine's Day, Easter and Mother's Day around the corner (they will be here sooner than you think), these are fantastic breakfast and brunch dishes to serve on those special days too.
Have a wonderful morning!
Did you make any of these recipes? Tell me about it in the comments section below. What's your favourite thing to eat and drink for breakfast? I'd love to hear all about it.
And let's get social! Find me on Facebook, Pinterest, Instagram, Twitter and Flipboard.
Or subscribe so you don't miss a recipe. I promise I don't spam (I hate spam too).
Do you want to improve your food photography, monetize your blog or start your very own food blog? Check out my Blogging Resources.